Extension of oil production cuts to become tough choice for OPEC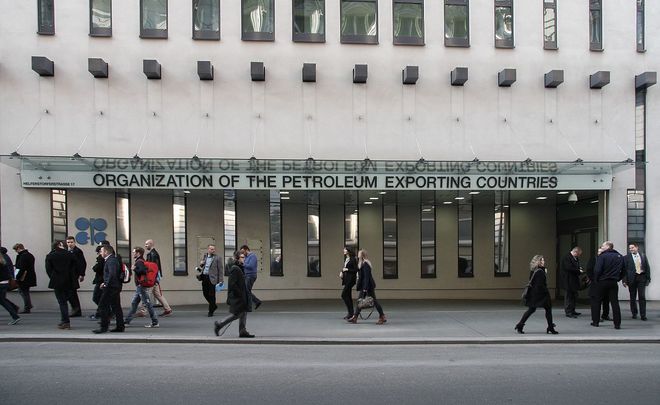 The agreement on production cuts signed at the end of 2016 was designed to encourage a new spike in oil prices. The aim was reached, but the prolongation of the agreement, which will be discussed at the end of May, is not a distinct decision for participating nations as they have to make real sacrifices while other producers can simply enjoy profits. Higher oil prices may also impact adversely on the global economy by spurring inflation.
A further extension of the existing curbs on oil production may have a negative impact on the world economy, believes South China Morning Post's columnist Neal Kimberly, as higher oil prices provide an inflationary impulse and thus act as an additional tax on the world's consumers. However, the International Monetary Fund is currently positive on the prospects for the global economy predicting that it will rise by 3,5% in 2017 and 3,6% in 2018. As for 2016, the economy showed a 3,1% growth.
Besides spurring inflation, the extension will hit participating oil producers by forcing them to implement real cuts that do not correlate with regular seasonal downturns. For example, Saudi Arabia was likely to decrease its output in December even without the agreement, but during summer months, it usually intensifies production both to satisfy domestic demand for crude oil for electricity generation and to fulfil its international commitments.
Russia also usually reduces its output during winter and returns to normal figures when the weather improves. According to the Minister of Energy Alexander Novak, the country is currently almost compliant with its production cut commitment. However, Moscow hasn't decided yet if it is ready to support extension of the deal, said the minister. A decision to constrain output when it normally increases would be a sign of serious intentions, considers the expert.
Although the participants of the agreement have seen a desired surge in oil prices, the deal has been also beneficial for other oil producing nations, such as China. Its major oil producers, PetroChina and Sinopec, have increased their profits in the first quarter of 2017 even despite a plunge in their production levels. Moreover, China has significantly increased its purchases of British North Sea crude as its price has dropped against the Dubai benchmark. This is also a result of the OPEC cuts, which involve more medium-grade crudes than lighter oil like North Sea Brent.
The stabilisation of oil price at around US$50 a barrel was beneficial to U.S. shale oil industry too. Last week, the country's largest oil producers ExxonMobil and Chevron announced increases in their earnings for the first quarter and declared their intention to increase investment in shale oilfields. The revitalisation of shale industry improves the U.S.' domestic economic prospects and lessens its dependence on imported energy.