Tatarstan Minister of Sport: ''May GTO sounds old-fashioned but today we have an upgrade''
Tatarstan has received almost 22 million rubles from the federal budget this year for the complex ''Ready for Labour and Defense'' (GTO)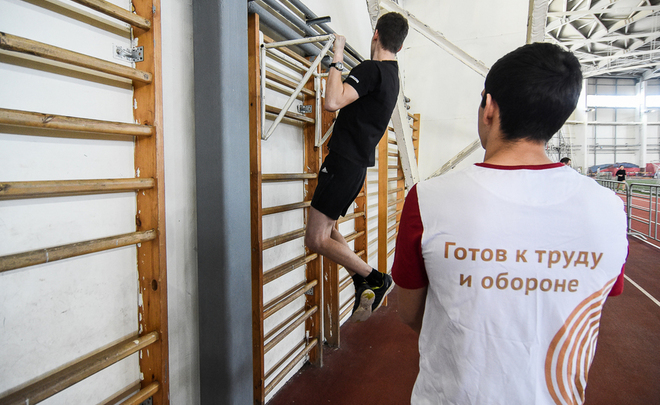 GTO complex (''Ready for Labour and Defense'') in Tatarstan has been switched to full fledged mode, and various bonuses and incentives have been created to motivate people. In the meantime, over three years of the programme implementation, for obvious reasons, it has gained popularity predominantly among schoolchildren. However, Ministry of Youth and Sports of Tatarstan keeps its head up and come up with new ways to promote GTO among students of universities and colleges, aiming at the same time to increase a number of participants almost two times by 2020. Read more in the article of Realnoe Vremya.
School pupils are ready for labour and defense
Brilliant successes of the Republic in implementation of GTO complex have recently been discussed in Zelenodolsk within the framework of a anel of Ministry of Youth and Sports of the Republic of Tatarstan. The panel was headed by Minister of Youth and Sport Affairs of RT Vladimir Leonov, among other speakers there was the head of Zelenodolsk region Alexander Tygin.
Tatarstan is one of the first regions that started to introduce GTO complex. Today, after three years of operation, the republic has switched from ''GTO introduction'' mode to a full-scale mode. Minister Leonov in his speech said that, according to statistics, 41,5% of the population of Tatarstan do sport, and the republic is among the leaders in implementation of GTO complex; 12,12% of the population are registered in the system of GTO — it is nearly half a million people, 168,000 participants out of which have already passed GTO. For the present, it is 22%, but by 2020 it is planned to increase the figure up to 40%.
However, the majority of those who signed up and passed GTO complex is pupils and students. The ministry states that if in schools the work on implementation of standards of GTO has been well organised (additional points when applying to universities for those who passed the complex promoted), but in universities and colleges it is lagging. In order to improve the situation in colleges, it has been proposed to create test places directly on sports bases of institutions. It is expected that this will increase the availability of GTO complex for students and help them in preapring to pass the standards.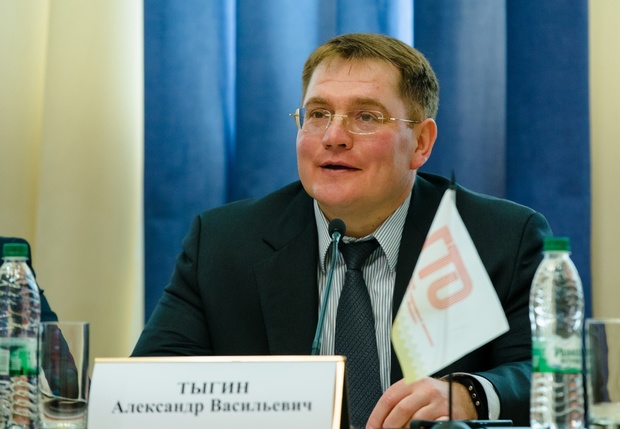 We have an upgrade, but there are problems with money and with medical certificates
Vladimir Leonov tried to make it clear that GTO is not a return to the USSR but a necessary and useful programme.
''As Mr. Tygin has said today, GTO is a very tasty stuff, it attracts people. This is an interesting formation, may it sounds old-fashioned, but today we have an upgrade of GTO, and it is interesting to do,'' the minister noted.
Over three years in the region there have been created 51 testing centers and 358 testing locations. This year there will be another 100 new playgrounds, 20 hockey boxes and 20 ski centres. This year, Tatarstan Ministry of Sports has allocated almost 22 million rubles for GTO complex in Tatarstan. However, chairman of the board of the Regional public organization GTO Eduard Ivanov in his speech several times noted the lack of funds for implementation of the complex.
In the previous three years, the republic was allocated from the federal budget a much smaller amount — in total about 13 million rubles. Another 1,251,000 rubles as co-financing programme from 17 municipalities of Tatarstan. According to Leonov, they plan to allocate the funds for material-and-technical equipment of the canters and training of specialists. Answering to the question of Realnoe Vremya, the minister assured that for promotion of the GTO there will be allocated only a small part of the funds, because, in his words, ''It is better to raise specialists and buy equipment than to spend these funds for advertising.''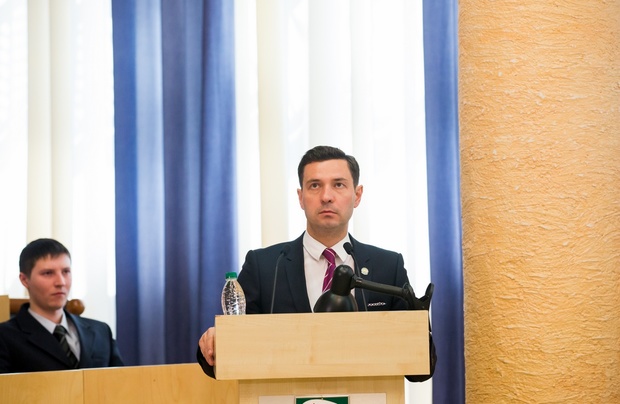 The minister highlighted the need for an order of Ministry of Health of Tatarstan on establishment of an order of organization of medical examination and provision of medical care for those who want to pass the standards of the complex. Later, Deputy Minister of Health Faridfa Yarkaeva commented on the statement. According to her, the ministry released the corresponding resolution last year, and now permits to take standards of GTO are issued on the basis of the certificate of health survey, which is held every three years. When this certificate is no longer valid, one just should go to his doctor.
Motivation by bonuses and a higher educational allowance
Tatarstan is making different steps to attract the attention of young people to GTO complex. This year, RT Ministry of Youth Affairs announces the advent of social bonus programme ''Stars of GTO'', within which companies in the field of trade and services will be provided with bonuses to the registered members of the system. The higher the rating in testing of GTO, the more bonuses an athlete will get for each daily purchase in certain cafes and shops. Having accumulated sufficient number of points, they can be spent on purchase of a gym membership or sporting goods.
At the federal level, Ministry of Education has launched the program of students' motivation, within which last year 11,000 children became students through gaining extra points due to a gold badge for passing GTO complex. Besides, the universities have proposed to introduce an enhanced educational allowance to students who passed the complex GTO at ''excellent''. In addition, recommendations have been approved and sent to the regions that support teachers and cash payments at the amount of 20% of salary, including for successes in implementation of GTO complex.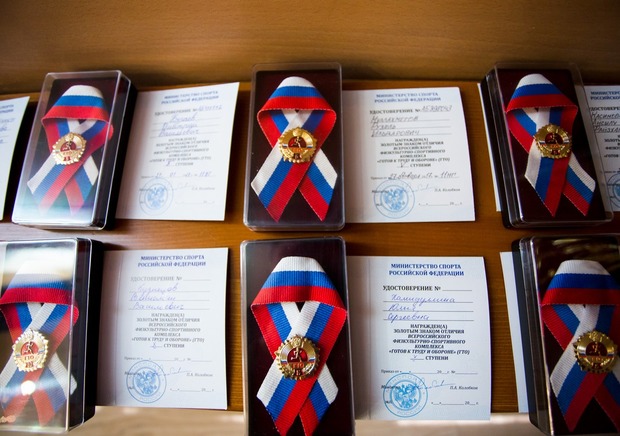 All these measures, in opinion of supporters of GTO complex, should increase the level of physical fitness and to improve health of the population, and most importantly, to help to defeat the demographic crisis.
By Mariya Gorozhaninova. Photo: mdms.tatarstan.ru
Analytics