Growth dynamics: TAIF Group draws conclusions to 2016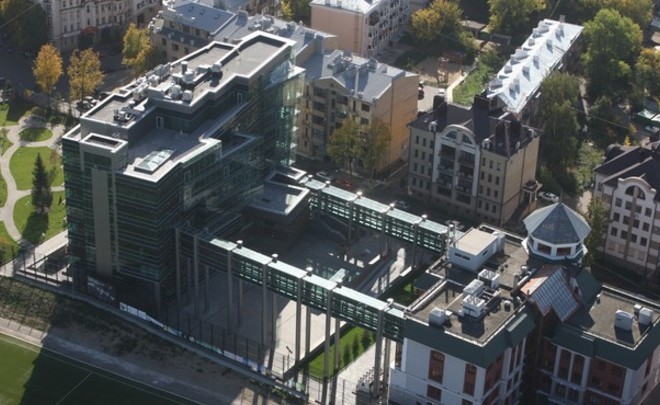 Last year big multi-industry of Russia TAIF managed to conserve growth paces having generated 539 billion rubles of consolidated revenue and paid about 60 billion rubles of taxes and levies including about 20 billion rubles to the regional budget. Today TAIF PJSC – holding's head company – published its annual report for 2016 and last year's results of the namesake group of companies. Realnoe Vremya presents an analysis of the financial, economic and production results.
1,5% sales revenue growth
During the financial year, TAIF holding earned a consolidated revenue from sales equal to 625,8 billion rubles, which is 9,1 billion rubles, or 1,5% more than in 2015. Revenue increased, first of all, due to production volume increase and optimisation of production assortment. The group of companies' consolidated revenue made up 538,7 billion rubles, which is 14,5 billion rubles more, or 2,8% more, compared to last year's result. Consolidated revenue accounted for 11% of the total regional indicator. EBITDA result was 133,4 billion rubles. The earned money was used to pay 59,4 billion rubles of taxes and levies to all budget levels and non-budgetary funds including 19,9 billion rubles to the Tatarstan budget, which is over 33,5% of the total paid sum.
''Despite the influence of many negatives factors such as market slump as well as external limits for Russian business, TAIF Group of Companies demonstrated a skill of achieving a set goal and adherence to consecutive realisation of development strategy,'' TAIF head company Director General Albert Shagabutdinov comments last year's results on pages of the report.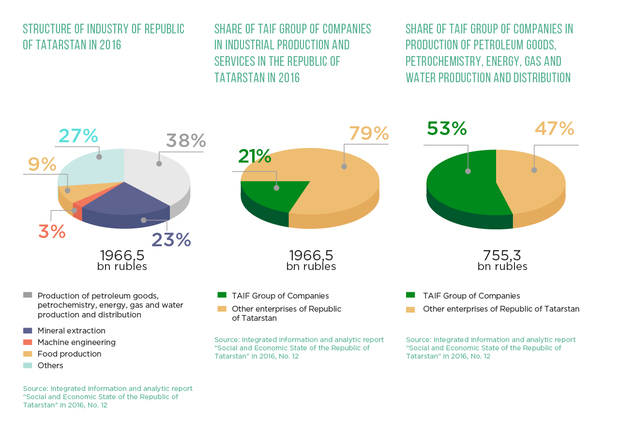 Nowadays TAIF Group is one of the biggest ethylene producers in Russia – 42% of all Russian production and almost a half – 47% — of all Russian polymers, over 69% of all rubbers made in Russia. These are serious digits throughout all Russian petrochemical production market.
Production of petroleum goods, petrochemistry and power engineering – the TAIF group's major area – accounts for 38% in the total industrial structure of the republic in 2016. According to the report, the volume of commodity production, performed work and services by TAIF GC using its own resources was equal to 21% of all industrial production of Tatarstan. The share of companies of the group in production of petroleum goods, petrochemistry, energy, gas and water production and distribution throughout Tatarstan was 53% in 2016. In general, the TAIF group's industrial production index amounted to 101,9% in 2016, which is higher than that of Russia. At the same time, Tatarstan's industrial production index is 103,6% due to a significant growth of fuel and energy mineral extraction index.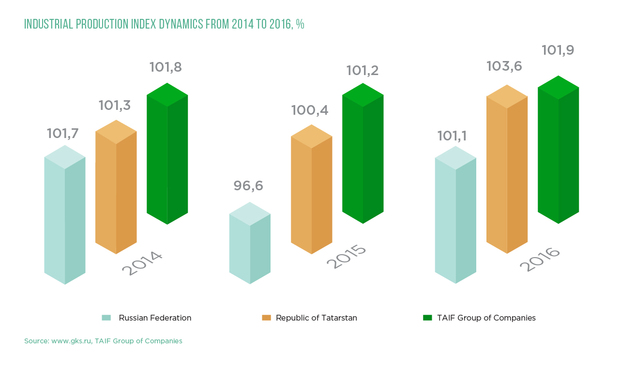 Investments of 121 billion rubles, plans of 778 billion rubles
According to the data of the annual review, in 2016, TAIF Group of Companies continued investing in projects that have a strategic importance for both the economy of Tatarstan and Russia in general.
The total volume of investments in construction of new and update of current production capacities made up 78 billion rubles last year. This indicator grew by 8,4bn rubles, or 12,1%, in comparison with the previous financial year. Investments in petroleum and gas processing, petrochemistry, chemistry and power engineering account for the major part of the investment programmes – 98%.
In addition, long-term financial investments of 43bn rubles were made by TAIF Group in 2016. So, the investments totalled 121bn rubles.
The annual report illustrates that assets of head company TAIF PJSC increased by 66% and are 115,2bn rubles. Non-circulating assets whose ratio is 64% have the greatest share in the asset structure. Financial investments including shares and parts of subsidiary and dependent companies account for the biggest part in the head company's asset structure. These long-term investments allowed the company to earn a profit of 0,30 rubles per every invested ruble.
33,7bn rubles that were spent to purchase shares and increase circulating assets were borrowed in 2016. So, by the end of 2016, financing sources of TAIF PJSC consisted of 60% of its own money and 40% of liabilities of the company.
Detailed perspective of development and further work of TAIF PJSC on a big-scale development of petrochemical, petroleum and gas processing and energy factories are defined by business development plans of TAIF Group until 2025. According to them, the sum of necessary investments in accomplishment of planned projects is estimated at more than 778bn rubles. Annual growth of key production, financial and economic results of the holding's work is expected to continue in the future with a consolidated revenue of over 1 trillion rubles, manifold rise in produced commodity volumes and increase of tax payments to 130bn rubles per year by 2025.
75,2% petroleum conversion rate
Undoubtedly, petroleum and gas are given pride of place in Russia among all industrial sectors because consumption of motor fuel based on crude hydrocarbon constantly grows and demand for petrochemical products increases in the world. In the holding's structure, TAIF-NK PJSC is the basic asset on petroleum and gas processing that defines the provision of the group's companies with a high-quality feedstock. At the same time, the Nizhnekamsk petroleum and gas refining complex works in conditions of growing competition in both Tatarstan and petroleum refineries located in the Volga Federal District. In 2016, the enterprise made 8,3 million tonnes of products including 4,9 million tonnes of light petroleum goods.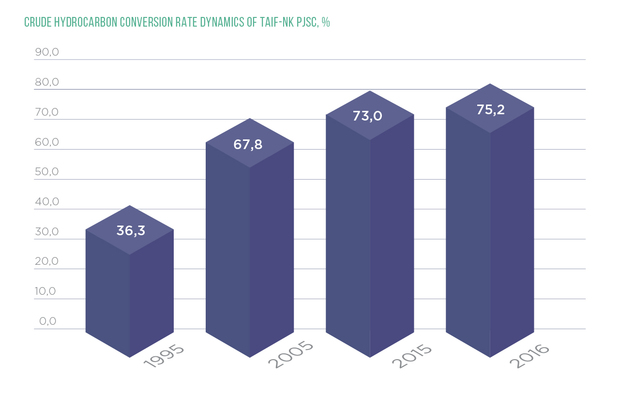 Last year TAIF-NK PJSC worked when world prices for made petroleum goods were decreasing and prices for crude oil were increasing, which led to a reduction of sales revenue to 171,5bn rubles. Even if the economic situation worsened, the company made all planned investments in realisation of projects equal to 39,6bn rubles. Capital investments in construction of Heavy Residues Deep Conversion Complex arose the assets of TAIF-NK PJSC to 173,6bn rubles, which is 36,4bn rubles, or 26,5% more, than the analogous indicator in 2015.
Despite the constantly worsening quality of petroleum, TAIF-NK PJSC managed to increase feedstock refining rate compared to previous period. Petroleum conversion rate was 75,2% in the financial year. To compare, petroleum conversion rate in 2015 was 73%.
Today preparation for the launch of Heave Residues Deep Conversion Complex remains the most important task for TAIF-NK PJSC. All major creation stages of the complex whose goal is to increase petroleum conversion rate to 98,6% and produce quality light petroleum products have completed nowadays. It should be admitted TAIF-NK is one of the few Russian heaviest and high sulphur petroleum refineries. It inevitably leads to uncontrollable, uncalculated wear of equipment of the petroleum refinery. The necessity of TAIF-NK to implement new technologies and increase the conversion rate comes from here. Apart from it, design concepts used in the construction of HRDCC minimise a possible impact on the environment while using the factory.
To improve the quality of road surface of the republic and neighbouring regions of Russia, TAIF-NK modernised road bitumen production and built a unit to produce resin modified bitumen whose quality corresponds to the best world standards. The new unit allows to add molecules of synthetic rubber to molten bitumen. Bitumen of such a quality increases the lifespan of road surface 2-3 times because it is resistant to deformations, fractions and ruts when transport loads increase. Its use will increase traffic safety and create more comfortable conditions but only if all requirements are met because construction of good roads needs not only quality bitumen but strict technology compliance. For instance, only high endurance aggregates – granite and marble instead of our gravel and rubble – are used for upper layers of asphalt and bitumen surface in Finland, Germany, Latvia. In addition, road workers of these countries obligatorily wash, dry and crush stone fillings. At the same time, they maintain a certain temperature while laying asphalt. Compliance of these technologies and many other nuances ensure quality and long life of road surface.
The updated product of TAIF-NK was admitted on 2016 Oil. Gas. Petrochemistry international exhibition. It won the Grand Prix of the contest in Product with New or Updated Characteristics.
Over 200 product names
Chemistry and petrochemistry are another important links of the TAIF group. Nizhnekamskneftekhim PJSC and Kazanorgsintez PJSC are its key companies making over 200 product names including synthetic rubbers, different polyethylene types, polypropylene, polycarbonate and polystyrene of different purposes. It should be noted the TAIF group accounts for a considerable share in all-Russian ethylene and polymer production growth. Ethylene production increased by 900,000 tonnes in the Russian Federation from 2000 to 2016. The group of companies augmented ethylene production 1,6 times during this time while other ethylene producers in the Russian Federation did it 1,4 times. Polymer production of the TAIF Group of Companies increased 3,9 times when its production by other companies in the Russian Federation rose 2,2 times. So the share of polymers made in the TAIF Group of Companies in all-Russian production grew from 33% in 2000 to 47% in the financial year. The companies of the TAIF group demonstrate a stable annual growth dynamics of sales revenue in chemistry and petrochemistry. In 2016, revenue made up 245,3bn rubles – it is 9,6bn rubles, or 4,1%, more than last year's result.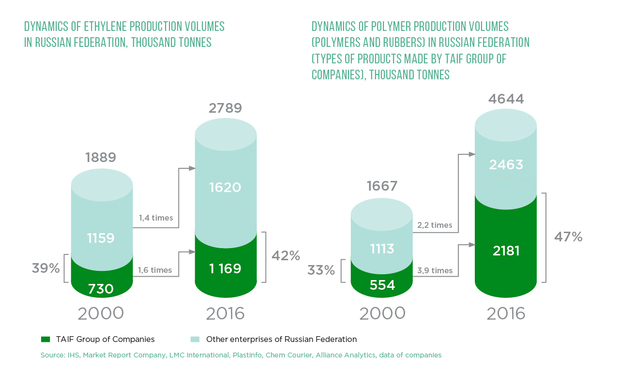 As the annual review demonstrates, expansion of sales geography is a strategic task of the group of companies in chemistry and petrochemistry. Moreover, nowadays the holding is the biggest rubber and plastic producer in Russia and largest isoprene rubber maker in the world.
Construction of a new olefin complex, which lies at the heart of the company's development strategy until 2025, is an important project of Nizhnekamskneftekhim PJSC. Construction and assembly works on modernisation of isoprene, isobutylene, formaldehyde units and augmentation of synthetic isoprene rubber production capacities are under way today.
As for Kazanorgsintez PJSC, the development concept of its production capacities includes construction of an ethylene unit with a capacity of 425,000 tonnes a year and high-density polyethylene and ultrathene production unit with a capacity of 140,000 tonnes a year as well as modernisation of the current low-density polyethylene making B reactor to reach a capacity of 220,000 tonnes a year. Realisation of these projects will allow to augment polyethylene production at Kazanorgsintez PJSC to over 1 million tonnes a year.
Biggest heat energy generator in Tatarstan
Power engineering is one of the most important areas of work of the TAIF group. The main activity in this direction is represented by TGC-16 energy company. The enterprise's installed energy capacity by the end of 2016 was 1,264 MW. Installed heat capacity of the equipment of TGC-16's combined heat power plants was 5,681 Gcal/h. It is 43,5% of installed heat capacity of heat power plants in Tatarstan – 13,071 Gcal/h.
Judging by last year's results, we can note a positive dynamics in the group's company in power engineering in comparison with 2015. For instance, revenue grew by 9% and totalled 23,7bn rubles. Sale of heat energy and coolant is the most important result in the revenue structure. Its share is 61%. EBITDA indicator was 60% in 2016, this indicator is equal to 4bn rubles.
Among generating companies, TGC-16 is the biggest heat energy generator with a share of 59,1% of total heat sales generated in combined mode when energy of spent fuel simultaneously used to produce electric and heat energy. The biggest heat energy volume in 2016 was produced in the company's branch – Nizhnekamsk Combined Heat Power Plant. Its share in the total heat energy sale of TGC-16 became 84%. Nizhnekamsk Combined Heat Power Plant is the biggest heat and electricity power plant in Tatarstan and heat energy source for petrochemical and petroleum refineries of the Nizhnekamsk industrial hub and Nizhnekamsk city.
According to the data of the annual review, energy generation of TGC-16 was 6,02bn kWh in 2016 and grew by 7% compared to 2011. TGC-16's sale of heat energy was 20,26 Gcal, a 19% growth in comparison with 2011.
Constantly improving its capacities, TGC-16 invested 8,7bn rubles in modernisation, reconstruction and major overhaul of its properties, plants and equipment in 2016. Construction of a large-scale modernisation project of Kazan CHPP-3 with a gas-turbine unit with a capacity of 389 MW ended. This year TGC-16 is going to put the gas-turbine unit into operation.
Nowadays the TAIF group is creating an investment project on construction of the gas-turbine unit at Nizhnekamskneftekhim, which will allow to reduce the company's costs to purchase energy and capacities due to its own energy generation.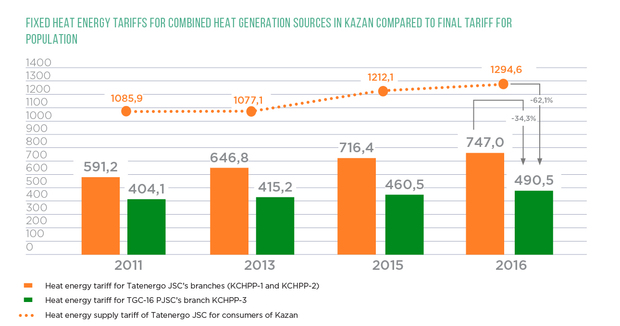 As for tariff policy of the TAIF group in power engineering, it provides heat energy consumers with energy for reasonable and economically feasible tariffs considering the producer and consumer's balance of interests.
For instance, yearly average tariff on heat energy in 2016 for heat sources of Tatenergo JSC in Kazan fixed by the State Tariff Committee of the Republic of Tatarstan is 747 rubles per Gcal. Meanwhile, yearly average heat tariff of TGC-16's branch Kazan CHPP-3 is 490,5 rubles per Gcal, which is 34,3% less than that of Tatenergo heat sources and 62,1% less than final heat tariff for the population. What is more, the reserve of heat energy for consumers including the population was equal to 2m Gcal a year. A reduction of supply for citizens of Kazan from heat supplier Tatenergo JSC through cheap heat pipes from Kazan CHPP-3 has being observed in the last three years. In other words, despite lower heat tariffs, purchase of heat from Kazan CHPP-3 to supply the population with heat reduced to 3,24m Gcal. Although it is obvious that the presence of the reserve of cheap heat energy at Kazan CHPP-3 will enable to not only exclude a rise in heat tariffs for the population but achieve their reduction.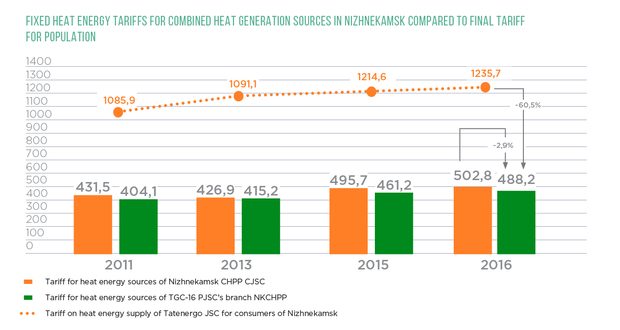 In Nizhnekamsk, fixed annual average tariff on heat energy in hot water for Nizhnekamsk CHPP CJSC was 502,8 rubles per Gcal in 2016. The analogous annual average tariff for TGC-16 PJSC is 488,2 rubles per Gcal, which is 2,9% less than Nizhnekamsk CHPP CJSC. However, tariff for final consumers supplied by Tatenergo JSC's heat network was fixed at 1,235,7 rubles per Gcal, which is 60,5% higher than the tariff of the heat source – TGC-16 PJSC's branch Nizhnekamsk CHPP – and 59,3% more than Nizhnekamsk CHPP CJSC.
Over 67bn rubles for social projects
A multipurpose activity in realisation of social programmes including in ecology and occupational safety are a compulsory condition of successful work and development of the business. In 2016, the TAIF group expended 11bn rubles on these measures to provide process safety and occupational safety and health: of which 6,5bn rubles were spent on environmental protection, 3,5bn rubles – on process safety and 1,3bn rubles on occupational safety and health.
In 2016, the companies of the TAIF group expended 67,6bn rubles on social projects including to support children, education, culture, health and sport. 33,2bn rubles of them were given to charity and public projects of Tatarstan. The holding continues investing in restoration and construction works in the museum-reserve in the island city of Sviyazhsk and ancient city of Bolgar. Also in 2016, TAIF supported the initiative of residents of Tatarstan on construction of an Islamic academy in Bolgar and recreation of Cathedral of Our Lady of Kazan in Kazan. 1bn rubles were sent for these purposes in 2016. The company has spent over 1,5bn rubles since 2012. TAIF group is an investor of the project on renewal and urban improvement of Lebyazhie urban forest within The Year of Water Conservation Areas in the republic.
As for realisation of regional social mortgage programme, in 2016, the holding's workers were provided with dwellings of 29,300 square metres. At the same time, TAIF Group of Companies carries out its own additional housing programme, according to which the group's workers were provided with dwellings of 30,800 square metres in 2016.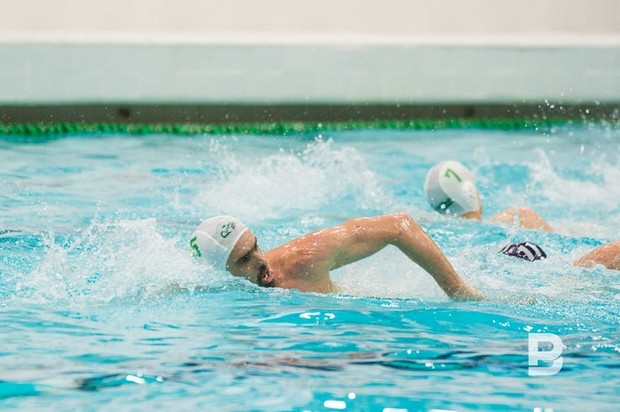 Together with the big popularisation of mass sport and healthy lifestyle, TAIF GC pays great attention to the support of professional sport in Tatarstan – Rubin and Neftekhimik FCs, Neftekhimik HC, Dinamo field hockey club, car racing teams as well as Sintez water polo club. As a result, the group of companies expended over 10bn rubles to support mass and professional sport and popularisation of a healthy lifestyle.
These are the results of one of the key holdings whose all assets are concentrated in Tatarstan. Due to smart management of its capital, the holding conserves stable financial and production results. This, in turn, allows not to refuse not only investment projects but also social ones in conditions of unstable economy.