Explosions in Saint Petersburg: key facts of tragedy on the metro
For the first time the northern capital has faced terrorist attacks on the metro that earlier were in the major capital, the echo was heard throughout the country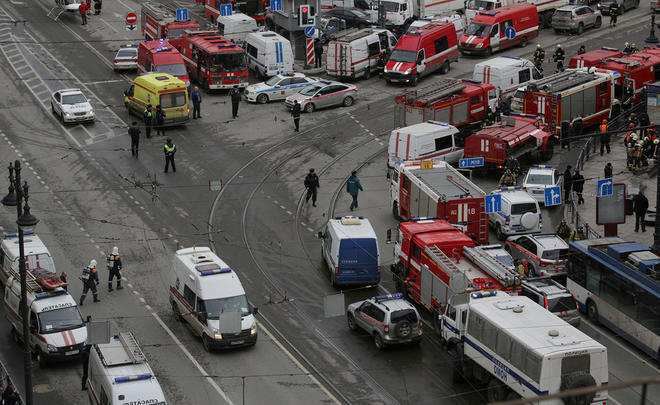 Tens of dead and injured, a traffic collapse and transport under security in all big cities of the country. It is what 3 April will be remembered in the history for. There already were explosions in the underground but only in Moscow. Saint Petersburg has been under threat now. Security service members have already prepared for the worst: not only the metro but Russian Railways, airports and simply city streets have been taken under strict control. Realnoe Vremya tells about the Petersburg tragedy and how Kazan has been taken under protection.
One explosion and over 10 casualties
An explosion hit a Saint Petersburg on 3 April at about 3 p.m. Photos from the scene started to appear in social networks immediately. Preliminary data indicates 14 people died and about 50 injured. Later it became known about 40 people including a child were hospitalised. Russian Health Minister Veronika Skvortsova says approximately six of them were severely injured.
The explosion blasted between Sennaya Square and Technology Institute stations. However, the train driver did not stop the vehicle and reached the Technology Institute metro station. Investigators are sure if he had not done it, there would have been more casualties. Later it became known another bomb was detected at Vosstaniya Square at about 3 p.m. A hand-made explosive device with a capacity of about 1 kg of trinitrotoluene was filled with shrapnel and disguised as a fire extinguisher. It is good that the bomb was defused.
The metro was immediately closed, nobody could get out and enter it. 41 ambulance teams were working on the spot. Saint Petersburg Governor Grigory Poltavchenko visited the scene. He personally went to the metro and commented journalists what had happened but did it quite grimly. He told that about 10 people died and 20 were injured and explained further actions.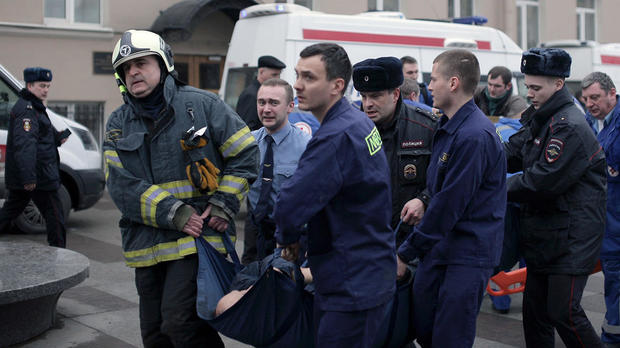 ''Urgent investigatory measures are taken by corresponding structures. It was decided to close the metro to examine carriages, metro stations until corresponding examinations are completed. It was decided to launch free cars along the metro line to provide transportation of citizens, so that they will be able to move in the city avoiding metro stations. The metro will open and continue its work after necessary examinations end,'' according to the message. Investigatory Committee opened a criminal case on Article 205 (terrorist attack) and Article 223.1 (production of explosive materials and explosive devices).
Terrorist attack during president's visit
The terrorist attack took place when Russian President Vladimir Putin arrived in Saint Petersburg. The president's programme included several all-Russian events and a meeting with Belarusian President Aleksandr Lukashenko.
During the blast in the metro, the president was at a media forum of All-Russia People's Front where Tatarstan journalists who are winners of Truth and Justice contest were also present. However, the traditional meeting of Putin with regional media representatives ended faster than usual.
''They say everything [the blast in the metro] happened at 2.30 p.m. We finished [press conference] at 2.55 p.m. But when Putin visited us said in the beginning he had little time because he had a meeting with Aleksandr Lukashenko. Indeed, he stood up and went – faster than usual. Probably this is why nobody from Tatarstan managed to ask him questions. But I don't know whether it was linked to the meeting with the Belarusian president or the blast,'' Tatarstan-24 channel presenter Irina Subeyeva told Realnoe Vremya.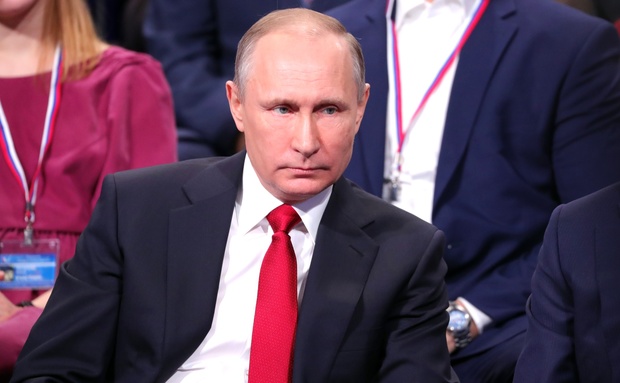 Having met with Lukashenko, Putin immediately commented the tragedy on the metro. The authorities will take all necessary measures to help the injured in the blast at the Saint Petersburg metro station and their families, the president assured. Putin said he already got reports from special service chiefs, including FSB director Aleksandr Bortnikov. According to him, law enforcement bodies were finding out the causes of the tragedy. However, all versions are considered at the moment – from crime to terrorist attack.
Kazan under stricter security regime
Due to the terrorist attack, security measures were taken not only in the underground. For instance, Pulkovo airport press service told control at the entrance and before flight was tightened. But this message was an answer to the news that like the airport was closed because of what happened. Russian Railways also announced stricter security measures. The company explained additional security and access control measures would be taken in crowded places – at stations including facilities of the Moscow Central Circle.
Additional measures were also taken in the Moscow and Kazan metros. ''Now we will become stricter. We will find out the cause first and then take additional measures here. We will certainly be stricter and control. When we know what happened, we will control every passenger at the entrance from today. Now we will have a meeting on this issue,'' Metroelectrotrans head Asfan Galyavov commented Realnoe Vremya.
By the way, three unattended bags were found at different Moscow underground stations after the terrorist attacks in Saint Petersburg. However, the alarm was false – after examination, it turned out they did not pose a threat. Queues appeared near security scans on the Kazan metro.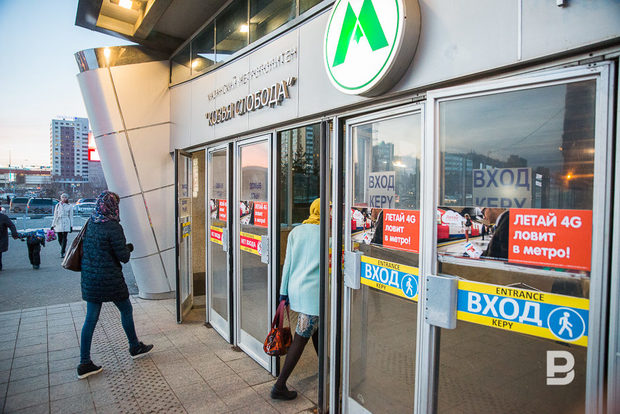 Security measures were also tightened at Kazan international airport. This information was confirmed by its press secretary Adel Gataullin. What is more, Rosaviation also sent all airports and airlines a guide on taking additional aviation security measures.
The terrorist attack affected other organisations too. Realnoe Vremya's source informed that Tatarstan special services also tightened all regime measures after the attack.
''Security measures have been tightened, of course: there was a meeting with the administration, all regime measures have been tightened, awareness – checks and controls – has grown,'' the source told.
In addition, our newspaper's interlocutor noted the state of affairs in Tatarstan is ''calm''. Later the regional government site posted information that Tatarstan President Rustam Minnikhanov charged executive authority entities and local administration of the republic with providing all necessary additional security measures.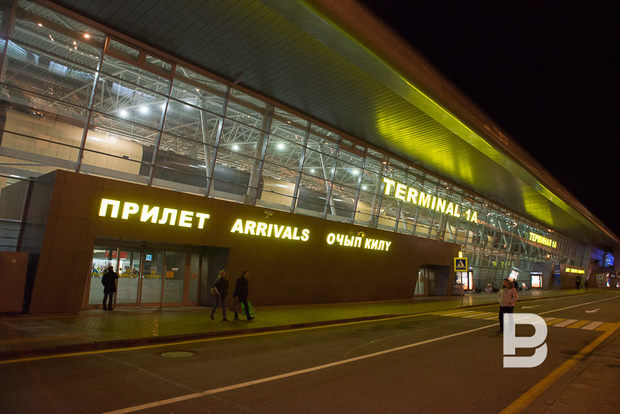 Two implicated people or one suicide bomber?
As a result of the terrorist attack, entire Saint Petersburg stopped. The closure of the metro almost stopped the traffic in the city – the traffic congestion scale was not lower than 10 points, while the city administration urgently organised free transportation of people by ground public transport on metro lines. Dispatcher services like Uber and Yandex met halfway. They drove people free. But later messages of discontent clients who wrote than taxi drivers anyway asked a higher price started to appear in social networks. In answer to it, Petersburg drivers created a mutual help chat to drive people home.
Meanwhile, some lines gradually opened on the Saint Petersburg metro by the evening – lines 3, 4, 5 completely opened, one could go from Kupchino to Moscovskaya station and from Petrogradskaya to Parnas by line 2.
Three-day mourning was announced in Petersburg from 4 April. A campaign to the memory of the died on the Petersburg metro was run on the attack day. People brought flowers to the scene and Sennaya Square. A campaign in Moscow took place near the memorial to Hero City of Leningrad in Aleksandr Garden.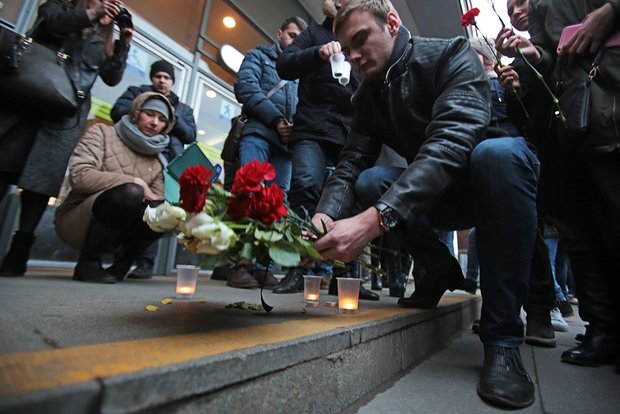 At the same time, law enforcement agencies started to look for suspects. According to Interfax's sources, two people are wanted: one of them who planted the bomb and the second one who left the device, which was defused later, at Vosstania Square station. The photo of one of the suspects is available on the Internet. As it became known at night, the terrorist was alone. He planted a bomb at Vosstania Square first, then killed himself on a metro carriage on another line.
By Maria Gorozhaninova, Dmitry Semyagin
Reference
Terrorist attacks in Russian metro
6 February 2004. A blast took place in the Moscow metro between Paveletskaya and Avtozavodskaya stations. The terrorist attack was staged by a suicide bomber. 41 people were killed, over 250 injured.
31 August 2004. A terrorist attack performed in Moscow near Rizhskaya station. A female suicide bomber was going to stage a blast in the metro. Having seen police workers at the entrance, she killed herself near the station vestibule. As a result of the explosion, 10 people including the bomber died. Over 40 people were injured.
29 March 2010. Two terrorist attacks at once took place in Moscow. The first explosion was at 7.56 a.m. at Lubyanka station just right before car doors opened. The attack killed 24 people. The second blast was 40 minutes later at Culture Park station. The tragedy occurred when the majority of passengers already left the train car. 12 people were killed. 88 people were injured at both stations. 4 people died in hospitals later.