Voronenkov shot dead in Kiev: prediction of death, double-killer and attempt to surrender to Russia
Seven facts about the murder of Russian Deputy Denis Voronenkov who fled to Ukraine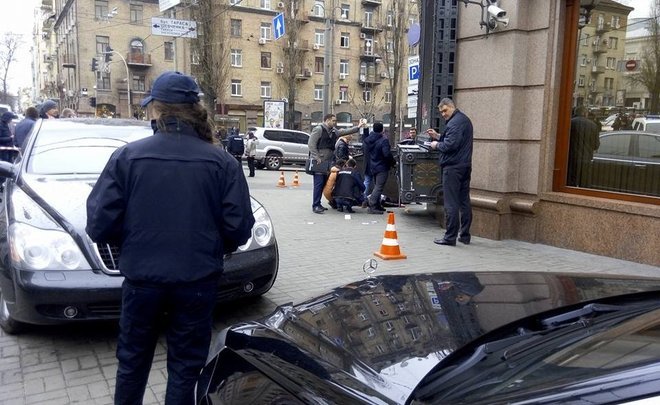 Who is behind the murder of former Russian State Duma Deputy Denis Voronenkov, who fled to Ukraine, is still unclear: whether this was a revenge of the Russian special services, or Ukrainian hoax, or machinations of the criminal syndicates. Experts believe that the ex-deputy is partly to blame himself as he made himself a ''sacred victim''. However, while perpetrators are being looked for, in the media there have already appeared information that the alleged killer of Voronenkov is alive and is in perplexity because of the accusations against him. Realnoe Vremya have made seven facts about the murder of Denis Voronenkov.
1. Russia has been accused of the murder of Voronenkov
Ex-Deputy of the Russian State Duma, who fled to Ukraine, Denis Voronenkov was shot dead at the hotel Premier Palace in Kiev. He was going to a meeting with another former State Duma Deputy Ilya Ponomarev. However, at the entrance to the hotel he was shot with three bullets in the abdomen and neck. Voronenkov's guard was also wounded but managed to shoot the killer. In the result, he died on the operating table without regaining consciousness and before he could give any testimony.
Curiously, the killer was not even trying to conceal himself — he was taking with himself the documents of a participant of military operations, as well as service certificate of the National Guard of Ukraine. The next day it was announced his name — a citizen of Ukraine Pavel Parshov born in 1988, a native of Sevastopol.
The adviser to the Interior Minister of Ukraine Anton Gerashchenko said that Parshov in 2014 was allegedly recruited by the Russian intelligence services — he was given the task to infiltrate into one of the units of the Ukrainian Armed Forces or the National Guard.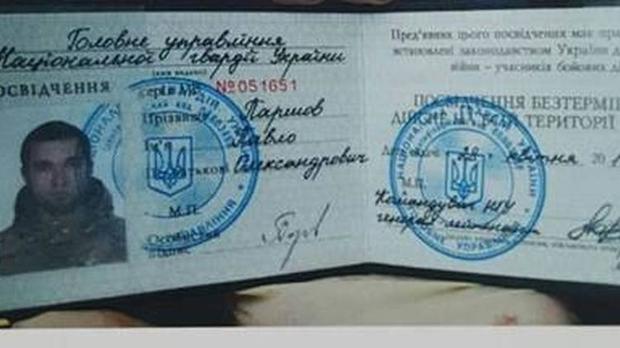 President Petro Poroshenko called the killing of Voronenkov ''an act of state terrorism by Russia''.
The representatives of the Russian special services are rather sceptical to the words of the official authorities.
2. Russia is waiting for an investigation
It is clear that the Russian side considers the incident a provocation by Ukraine. In particular, the murder of Voronenkov was commented by his former colleague, the Chairman of the State Duma Vyacheslav Volodin.
''Such statements should be made only on the basis of an investigation. The investigation has not taken place yet, and it is unlikely to be objective, judging by the situation in Ukraine today. <> Therefore, all statements made immediately, on the one hand, is an attempt to shift the blame on someone, on the other hand, it suggests that that might be some kind of hoax.''
The Kremlin has stated that they hope that an investigation of the murder will take place. Press Secretary of the President of Russia Dmitry Peskov said that allegations that the killer Voronenkov allegedly were trained in Russia are absurd.
''We hope that they (the statements) do not mean the refusal from carrying out a serious investigation, from doing serious investigative actions,'' said Peskov.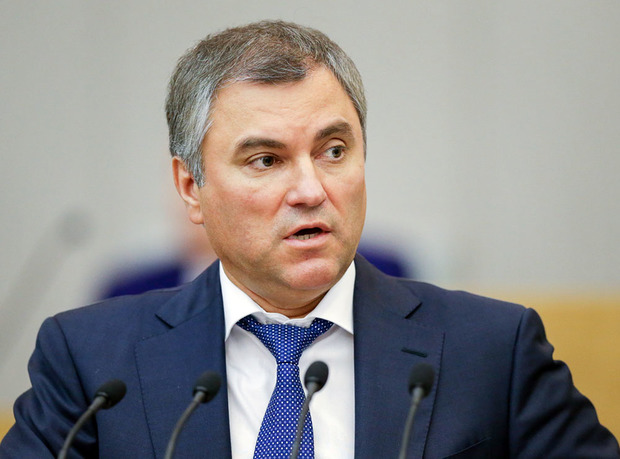 Vyacheslav Volodin: ''Such statements should be made only on the basis of an investigation. The investigation has not taken place yet, and it is unlikely to be objective.'' Photo: tvc.ru
3. Double-killer of Voronenkov
Meanwhile, in the media there have already appeared information that the alleged killer of Voronenkov is alive and feels ok. This has been published by Ukrainian edition Vesti with reference to the lawyer Elena Krechetnikova.
''He called yesterday and said that for some reason eight journalists were attacking him in Vkontakte, including from Russia. He didn't understand what was going on. While he was coming, I found out in our media that he was the killer and that he already died. When he arrived, I was surprised,'' wrote Krechetnikova.
Pavel Parshov, who addressed to Elena Krechetnikova, fits the description of the murderer, previously given by Gerashchenko. Now they have to figure out whether this is a coincidence, or the killer used the biography of another person.
4. Experts predicted a death of Voronenkov
A month ago (February 20), a military expert Aleksandr Zhilin said that known fugitives Voronenkov and his wife Mariya Maksakova are skillfully used by the security service of Ukraine: first, they would be represented as fighters against the bloody regime, and then at the peak of their fame they ''would be removed'', and Russia and Putin would be blamed for it.
''Mariya Maksakova goes first because she's a famous singer, a representative of high art whose life can be taken only by a rabid animal,'' he said. ''Voronenkov goes second because he's only a deputy, the husband of Maksakova,'' said Zhilin.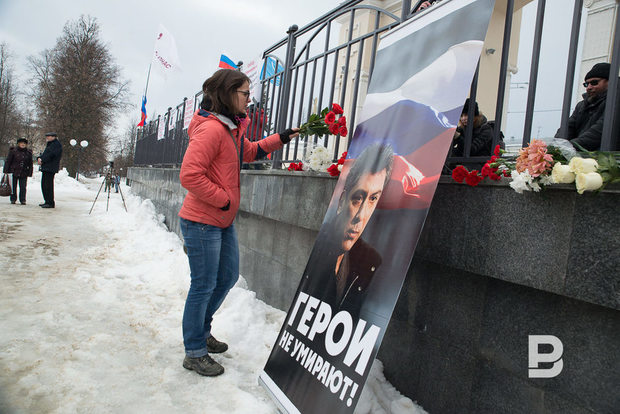 In his opinion, the ''insatiable couple'' was to be eliminated ''brutally revealing'', ''so that ''the world was shaken by what they saw''. Zhilin is known for that he foresaw the murder of Boris Nemtsov.
Advisor to Director of the Russian Guard Aleksandr Khinshtein also acted as a prophet.
''Immediately after he fled, I predicted such end. The enemies of Russia needed him more dead than alive. Now they will blame our intelligence services of the murder,'' he twitted.
5. Voronenkov admitted that his life can be attempted
''There have been serious concerns that I can be taken out from Ukraine and delivered to Russia in a trunk, which means I'd never be able to prove that it was a kidnapping. Such precedents had already taken place,'' Voronenkov commented in a recent interview stating that he was being persecuted in Russia.
Voronenkov considered FSB General Oleg Feoktistov, who until recently headed the security service of Rosneft, to be his main enemy. The ex-Deputy called the law the main guarantee of his security in Ukraine.
Anyway, Voronenkov regularly and willingly talked about the fact that he feared for his safety and that the Russian special services were closely watching him. Ukrainian blogger and journalist Anatoly Shariy believes that Voronenkov did everything to become a sacred victim and he did not know ''what games he was playing.''
''I can say that Voronenkov did everything to become the sample sacred victim. As I understand it, he wanted it very much,'' says Shariy.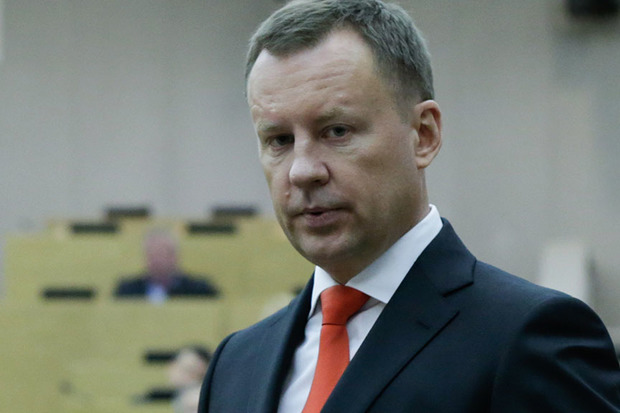 6. A version: the ordering customer is ex-husband of Maksakova?
As it is known, Denis Voronenkov fled to Ukraine not alone but with his wife and ex-Deputy and former member of the United Russia party Maria Maksakova. Maksakova's close friends have their own version — the more successful rival was eliminated by her ex-husband, crime boss Vladimir Turin.
''Just yesterday we discussed with close friends of Mariya that all this would end badly, either he leaves her or they do with him something. I know their family very well and I think that her first civil husband Vladimir Turin had a hand in it. She deprived him of communication with their children and left forever. She got married major fraudster, without saying to anyone, thereby betrayed good relationships with her ex-husband. She leaves and takes one child, but she leaves her other children. Mary's parents can't raise her children, the father is sick,'' told producer Valery Sergeyev to Life magazine.
Of course, this version also has a right to exist. But Maksakova in one of her interviews told that she supports good relationships with her ex-husband and therefore left their children with him.
Some experts also believe that criminal syndicates can actually be involved in the murder of Voronenkov, but we are talking about the criminal ties of the ex-Deputy who was working on ''illegal schemes'' not only in Russia but also in Ukraine.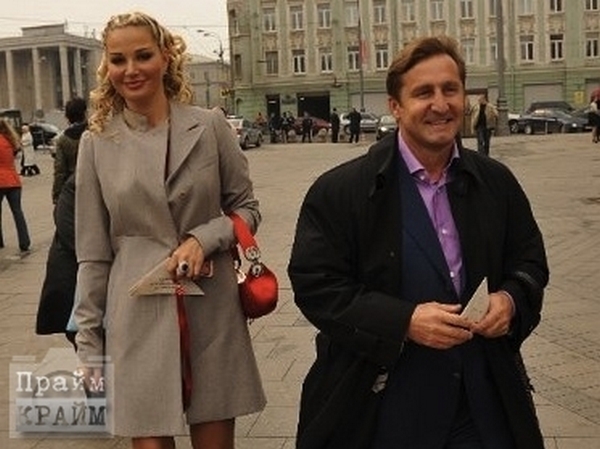 7. Voronenkov was going to repent and return to Russia
Businessman Otariy Kakhabidze, who has been recognised as a victim in the criminal case of Denis Voronenkov, told that Denis Voronenkov planned to surrender to the Russian authorities.
''Yesterday I drove up to the office, and I was approached by a stranger, who had been waiting for me. He said that Denis Voronenkov wanted to talk to me and handed me a phone. The man in the phone introduced as Voronenkov and told that he wanted to return back to Russia and to surrender. He asked me to put him in touch with the investigator directly to discuss this opportunity,'' said Kakhabidze.