''We have managed to rescue and protect Russian-Hungarian relations''
President Putin was warmly welcomed in Budapest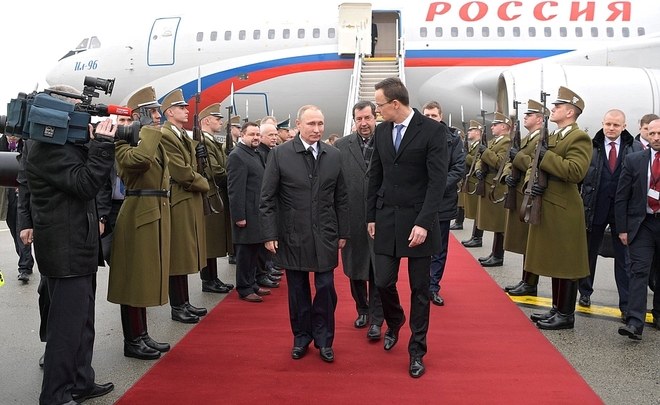 Last Tuesday, Vladimir Putin visited Budapest to meet with Prime Minister Viktor Orbán. Hungary seems to be Russia's closest ally in the European Union, and the latest talks just strengthened the cooperation. Moscow reassured Budapest that it will supply gas to Hungary with ''100% reliability''.
At the joint press conference held in the Hungarian Parliament building, the leaders announced that the two countries will soon begin negotiations on extending gas supply agreements beyond 2021, reports Hungary Today. Putin underlined that Russia will continue the supplies via Ukraine if the route stays reliable and economically justified. Besides, there is another way to deliver gas to Hungary using the Nord Stream 2 pipeline through Austria or Slovakia. ''But I'd like assurances that Russian companies are not going to make losses due to unconsidered decisions,'' added the Russian president.
Putin also suggested intensifying cooperation in the energy sector. The only Hungarian nuclear power plant is now being upgraded using a loan from Russia. The 12bn euro investment covering the construction of two new reactors will create 10,000 new jobs in Hungary. At the same time, Hungarian oil and gas company MOL, which develops several oil fields in West Siberia, is planning to boost production.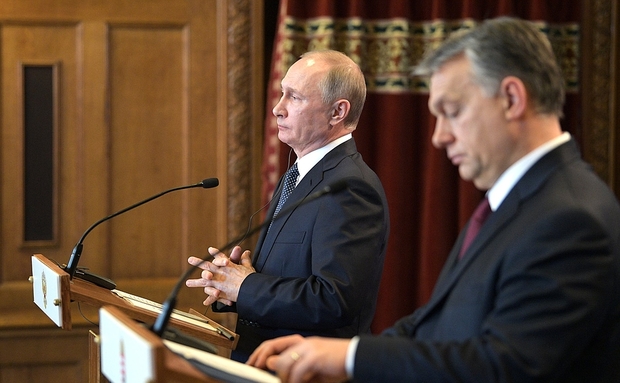 Prime Minister Orbán said that his country has suffered losses of $6,5bn due to bilateral Russian-European sanctions as ''everybody loses out'' when a political problem becomes an economic one. He also stated that the world is undergoing a major transformation and added that this transformation will create better conditions for European-Russian cooperation.
At the moment, the relationship between Moscow and Budapest is prospering. Both sides have fulfilled the agreements of the past years including the opening of Consulate General of Hungary in Kazan in April 2015. ''As a result of dedicated work in recent years, when risks were also taken, we have managed to rescue and protect Russian-Hungarian relations as much as possible,'' said Orbán. He mentioned that players of Hungarian water industry may follow agricultural companies in investing and developing in Russia.
Meanwhile, Hungarian opposition parties criticised the talks and accused the prime minister of giving up principled resistance to Russia's assertion of its interests in the region all for the sake of energy deals and economic cooperation. Hungary's national interests would best be served by reducing or ending the country's dependence on Russian energy supplies, claimed spokesperson for the left-wing Dialogue Party Bence Tordai. He also stated that Hungary's losses due to the sanctions were ten times lower than $6,5bn announced by Orbán.