''We want to eat more Russian food''
China outpaced Turkey to become the top importer of Russian food last year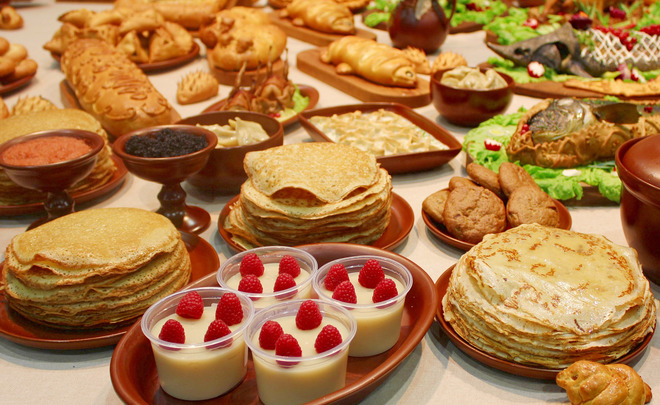 Russia is increasing its food export to China's growing market as the Chinese consider Russian products to be safe and sanitary. Meat export is supposed to start at the beginning of 2017. Food supplies can boost total trade volume that is expected to reach $200bn by 2020.
In 2016, China spent more than $1bn on food import from Russia, reports The Wall Street Journal. This is far from their $26bn import from the U.S. (the country is China's main food provider), but Moscow is seeking to expand further its food trade with Beijing. China, having 1,3bn of population, imports agricultural products from many countries including Brazil, Australia, Thailand, Indonesia, Malaysia, Canada and Argentina. ''We want to eat more Russian food,'' said Cai Guiru, deputy president of China Chengtong Holdings Group, at a business summit in Russia in November.
In the world's most populous country, genetically modified products and poor sanitation have already caused serious health problems. Russian products are considered to be safe and sanitary as well as European ones. ''The Chinese view Russian food the way we view Swiss food,'' says Petr Shelakhaev, head of the Russian government's Far East Investment and Export Agency. ''Everything that can be consumed by a human being in China is something they're interested in,'' he adds.
Meat is the subject of great interest to the Chinese. The export of pork, which is extremely popular in China, is supposed to begin in early 2017, while chicken and beef supplies are to follow by 2019. A new pig breeding complex is being constructed near Khabarovsk to provide future supplies. Besides, they are planning to increase cultivable land in the Russian Far East by nearly 50% by 2020. Most part of this land is meant to benefit land-poor China, says Shelakhaev. Russia is also considering more long-term land leases to Chinese agricultural firms as the East Asian country's own arable land is shrinking because of poor farming practices and drought. ''We're becoming a desert country,'' said Lu Jianzhong, chairman of the Silk Road Chamber of International Commerce, in Moscow at the end of 2016. ''Russian agriculture can help.''
Meanwhile, according to China's Customs Administration, overall trade between China and Russia amounted for $56bn in January-October 2016. The figure is almost twice lower than in 2014. However, both countries are planning to achieve their goal of $200bn of trade turnover by 2020. It is expected that the total result of 2016 will be slightly higher than in 2015 due to an attractively low Russian currency and the increase in agricultural trade.