Russian auto market may return to growth in 2017 after 11% drop in 2016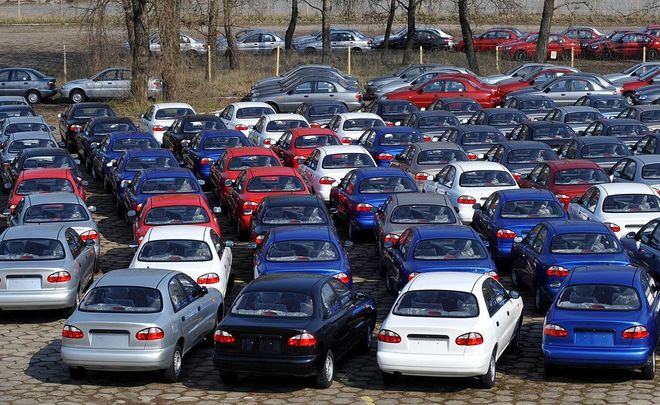 A report by the Association of European Businesses (AEB) announces a 11% decrease in Russia's car sales. At the same time, the AEB supposes that the market can return to growth in 2017 due to an existing delayed demand and signs of economic recovery.
In 2016, sales of new cars and light commercial vehicles in Russia fell by 11% to 1,43 million units, reports Bloomberg citing Joerg Schreiber, the chairman of the automakers' committee of the AEB. However, the sales may grow by 4% and reach 1,48 million vehicles in 2017. ''There is a delayed demand for cars" as many people put off large purchases because of a decline in their real income, considers Schreiber. ''A stabilised ruble rate, higher oil prices: all this is boosting consumer confidence, which was down for two years.''
In November, the sales increased 0,6% compared to November 2015. It has been the first positive year-on-year result in almost two years. Nevertheless, the sales dropped by 1% from a year earlier in December. Since 2012, the cumulative decline has amounted to more than 50%, according to the AEB's data. The automotive market crisis in Russia was preceded by a decade of annual sales growth exceeding 10%, but later the country's economic conditions deteriorated, and the economy plunged into stagnation.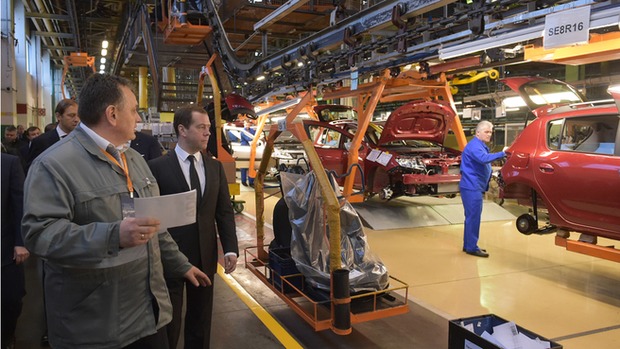 CEO of Russian AvtoVAZ Nicolas Maure believes that sales can increase by 5% in 2017, helped by state support measures and improved economic growth, says Automotive News Europe. ''I would say that by the end of April we will have some view on the real trend,'' Maure told reporters last Thursday. ''Very good news is that the Russian government has confirmed the extension of a fleet renewal program and loan subsidizing. This is excellent because it is clearly contributing to a huge portion of the market volume.''
Sales of Lada cars produced by AvtoVAZ added 18% in December as the demand for the manufacturer's two new compact models, the Vesta sedan and X-ray crossover, remains high. However, the seller's total sales reduced by 1% in January-December. GAZ's light commercial vehicles showed a positive growth both in December (47%) and during the year (9%).
Representatives of Kia and Ford Sollers expect the 2017 sales to rise by up to 5% and 10% respectively. As for 2016, Kia's sales fell 13% in December and totalled -9% by the end of the year, while Ford lost 8% in December but added 10% year-on-year.
Earlier, the AEB predicted a 10% fall in Russia's car sales in 2016 compared to 2015.