Russia second in Merrill Lynch's ranking of emerging markets
This is the first time it has overtaken China since the ranking began in 2009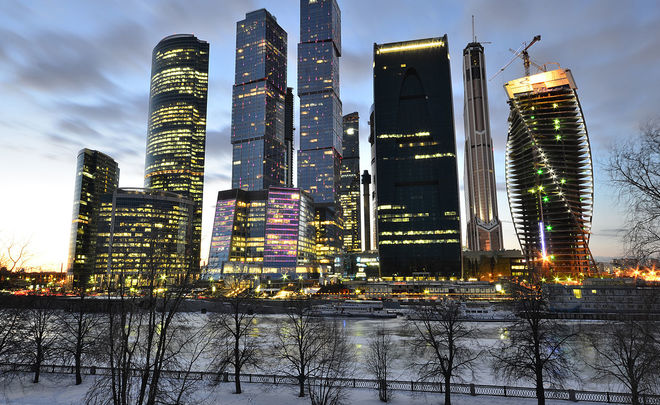 According to Bank of America Merrill Lynch's latest ranking of developing nation economies, South Korea is the most stable emerging market; Russia is second followed by China. Among other factors, the report considers fiscal stability versus vulnerability, growth and inflation versus stagflation and high debt.
Bank of America Merrill Lynch predicts a recovery in emerging markets amid modest global economic growth, says The BRICS Post. According to the report, ''modest economic growth of 4,7% is expected in emerging markets [in 2017], up from 4,1%, which is better than in the U.S. and the rest of the developed world.''
Speaking of Russia, the strategy team is expecting a more moderate economic growth of 1,1%. Russia's October Purchasing Manager's Index (PMI) was a good indicator of recovery. ''It supports our expectation that the Russian economy should be edging closer to renewed real GDP growth in 4Q16 and be on track for 1,1% expansion in 2017. Among the main drivers are the eventual stabilization of consumer and investment demand, as persistent nominal wage growth should start to warrant real expansion due to slowing inflation,'' experts of Merrill Lynch said. David Hauner, a strategist at the bank, commented to Bloomberg in an e-mailed note that Russia's ''growth is poor, but current account, fiscal and leverage indicators remain among the strongest.'' The recovery will also be fuelled by a reviving energy market as oil prices are expected to reach $60 in 2017.
Russia has surpassed China for the first time since Merrill Lynch launched this ranking in 2009. ''China remains in the top five on GDP growth but has lost ground in terms of private and public debt indicators, the current account and reserve adequacy,'' considers Hauner. India is leading in terms of GDP growth, which is expected to be 7,6%. However, speaking of fiscal stability it is only fourth, one ranking below China.
Brazil has fallen to the eighth place in the ranking since last year. Turkey is also at the bottom of the list as the country's external vulnerabilities put it second last. South Africa hasn't changed its position this year. It remained at the bottom of the top 10 emerging markets due to ''stagflation, twin deficits and high debt across sectors.''
Bank of America Merrill Lynch's full ranking of developing nation economies:
South Korea

Russia
China
India
Indonesia
Poland
Mexico
Brazil
Turkey
South Africa