Sergey Minaev: ''An economic crisis is in the country, it is obvious. Regions suffer from it the most''
Exclusive interview about wine business, books, film projects, future of Esquire and attitude of corridors of the state power to Rustam Minnikhanov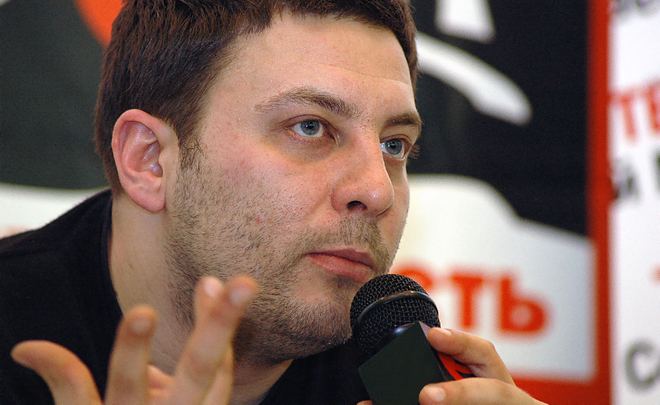 Famous Russian journalist, writer, co-owner of MBG wine distributor Sergey Minaev who has recently become a restaurateur opened the first wine restaurant Bread and Wine outside Moscow in Kazan together with Bulatov Group. In his interview with Realnoe Vremya, Minaev told about the peculiarities of the establishments, how the economic crisis affected the alcohol market of Russia, the difference of Tatarstan from other regions, the concept and main topic of the first edition of Esquire under him and many other things.
''It was my local partner's initiative''
You are opening Bread and Wine in Kazan two years after the opening of the first establishment in Moscow. Is it your first regional project?
Yes.
Why Kazan? Was it your local partner Bulatov Group's initiative?
First of all, it was my local partner's initiative. Secondly, and, thirdly, in fact. We agreed to cooperate with pleasure. In general, Kazan is a special story for me. My first meeting with readers outside Moscow was in Kazan in 2007. My first public speech as a speaker also took place in Kazan. And it turns out that my first restaurant is also in Kazan. So I have a special chemistry with Kazan. I love this city very much. I feel easy here. I like to be here.
It has changed a lot since 2007.
A lot. I have already driven around the city, it has changed. The city looks completely different, it has had new buildings.
According to your messages in social networks, you pay quite much attention to your establishments: cuisine, assortment, guests. How will this work be arranged in Kazan?
We brought our head chef, sommelier, so they will work with guys. I follow the behaviour of guests in social networks, complaints and offers. It is the best link with the client, no book of complaint is needed. Bread and Wine was promoted only in social networks, only on Facebook, Instagram.
And good places.
Yes, location and location again. We opened our first restaurant on Maroseyka Street. The second was on Patriarch's Ponds, which, consequently, became a flagship. We have good locations.
First of all, you focus on alcohol.
Alcohol accounts for 60% and cuisine for 40% of the revenue. I think the same will happen in Kazan. Russians can't drink without food chaser like Italians. They need to eat. We all know it. There were so many offers to 'make a bar without food'. It doesn't work out in Moscow.
Did the introduction of selling alcohol by the glass justify itself?
I opposed the introduction of selling by the glass for a long time. One month after we did it, there was a crazy sales record on Maroseyka. Now we distributed it in the whole chain. As a result, people drink more. People deceive themselves. ''One couple more and that's it.'' All in all, ''let's drink two, three, four.'' So the bottle is over, but they are still there. It is a good business, of course.
Here staff's job is important. Probably few people are good at choosing wine.
It is a skill. One needs to taste, talk to people, teach, etc.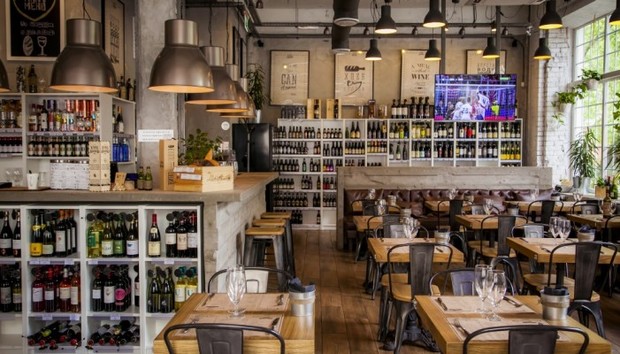 ''Alcohol accounts for 60% and cuisine for 40% of the revenue. I think the same will happen in Kazan. Russians can't drink without food chaser like Italians. They need to eat.'' Photo: hlebvino.gidm.ru
What are the conditions of joint establishments?
These are commercial conditions, I can't make them public.
Aidar Bulatov is a famous Kazan restaurateur. Are you going to polish nuances of cooperation with regional partners with him?
I am interested in looking at the example of Kazan, what and how will start here. It is clear we will provide marketing. I will support it all. It is clear the whole concept comes from Moscow. The Kazan establishment has no difference from the Moscow restaurant, down concrete bars.
No difference except business volumes compared to Moscow, right?
We can't say anything at the moment. We will see. The first week is good. Every day it is completely full.
What is the average bill in Moscow? In your opinion, how much will it be here?
An average bill is almost 3,000 rubles there. Here it will be about 25% lower.
''Tatarstan is one of the best distributive centres''
What is the main difference of the regional alcohol market from Moscow?
Money. People earn less, spend less, go to restaurants less and afford extra spending less. An economic crisis is in the country, it is obvious. Regions suffer from it the most. Consumption is reducing. People reduce consumption and quality of consumption at times. The market starts to explode because of these two factors.
What is the most popular wine in your establishments?
We have three brands that are sold the most. It is Spanish Cune, Australian Mateus and Italian wines. These are the three leaders.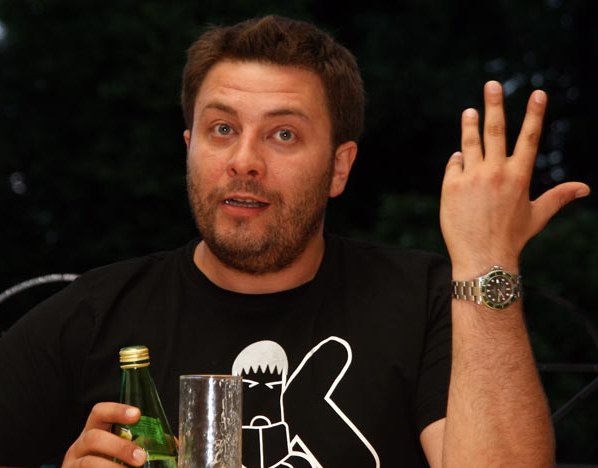 ''For us, Tatarstan is one of the best distributor centres. Consumption is good here. Kazan, Yekaterinburg and Rostov are the leaders in the country.'' Photo:

gazetaby.com
What do you recommend visitors to buy of your establishments?
I have drunk a lot of Spanish, New Zealand, white wines in recent time. Now I have switched to Austria. We have brought the third Austrian line. It is about to appear in Kazan as well. They are quite acidic wines. When we bring Austria here, I recommend drinking it. I certainly recommend drinking Cune, which has been among the best 100 wines of the world for the fourth consecutive year. Imperial is its highest category, it was the best wine three years ago. We brought very good white wine Atlantis Albarino Rias Baixas. It is light, with little of alcohol.
Apart from the price tag, what is the advantage of your establishments in comparison with other similar restaurants?
We have a big choice. As a distributor, we can afford a good choice. As a rule, restaurants don't have so many positions in warehouses.
Judging by your Instagram, you pay great attention to your establishments in Moscow – cuisine, assortment, guests. Will do you the same job in Kazan?
Our Moscow chefs are working here now. In my opinion, they have been staying here for one month and will be working for two weeks more.
Tatarstan is quite a specific region. You know it due to the distributive business.
Here double certification is the specifics. All market players accepted it a long time ago. Our partners are going through it. There are alcohol producers here, but very wine producer is not here. There is vodka, it is everywhere. For us, Tatarstan is one of the best distributive centre. Consumption is good here. Kazan, Yekaterinburg and Rostov are leaders in the country.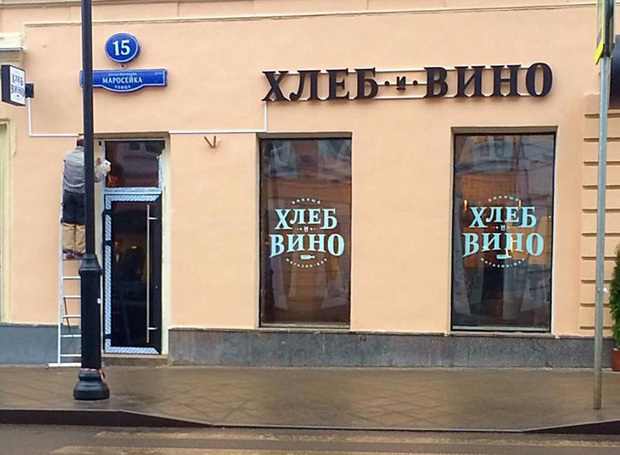 ''Minnikhanov is always put as an example''
You noted a 'special chemistry' between you and Kazan. In your anti-utopia, R.A.B. Kazan became the centre of resistance for some reason.
Then I just returned from Kazan. And for some reason, I wanted to develop this story. Tatarstan always seemed to me an especial region. It is especial anyway. This book is anti-utopia, difficult and written during a tough period. It seemed that Tatarstan is Russia, on the one hand, and had its own strong roots. It is seen.
As a social and political journalist and TV presenter, you will probably confirm that Tatarstan doesn't exist in today's federal agenda.
Thank God it doesn't. How should Tatarstan sound in the federal agenda? Regions with problems are there. Here there are not problems. This is why it doesn't appear. I know how Tatarstan sounds in rooms. Minnikhanov is always put as an example. Because look, the best technoparks are here and the only stadium that is ready to host the FIFA World Cup. Now Russian Railways will bring a 4,5-hour Moscow train. The region is developing. The region is richer than its neighbours many times. The region is fine. It is well managed and gives a high quality of life to its citizens.
''We will have a big interview with Jude Low, he will be the first hero of the front page''
As for Esquire, the appearance of Ksenia Sokolova was not expected, of course. Men's journal with a woman's face is a nonsense. Your appointment as editor-in-chief is correct decision whoever made it.
We negotiated for a long time. For a very long time.
What are you going to do with the magazine? If you can tell about it.
Now I can. The first edition will kick off in February. First of all, we will rejuvenate the magazine. Esquire told they worked for a 45-year-old and older audience. We will work for +35. It is a more active audience. I will change the digital component. We will renew all social networks seven times per day. We will follow the agenda. We will have many photos and videos. The very journal will be more up-to-date. It will have more fashion. It will be closer to the English version. I like the English version very much. I will do so.
The February edition will have two major topics. One topic comes from another. The Young Pope with Jude Low is the main series of the year. We will have a big interview with Jude Low, he will be the first hero of the front page.
Is it a joint project or is it just Russian?
It is just Russian (Editor's Note: meanwhile, Low already participated in shooting and became the face of British Esquire's November edition). 12 new apostles, 12 thirty-year-old men will be the main topic of the edition. The men will change Russia in their spheres in the future. In other words, 12 new heroes of our time. Everything stems from it.