Ilnur Zakarin: 'I dreamt of having a bicycle when I was a kid'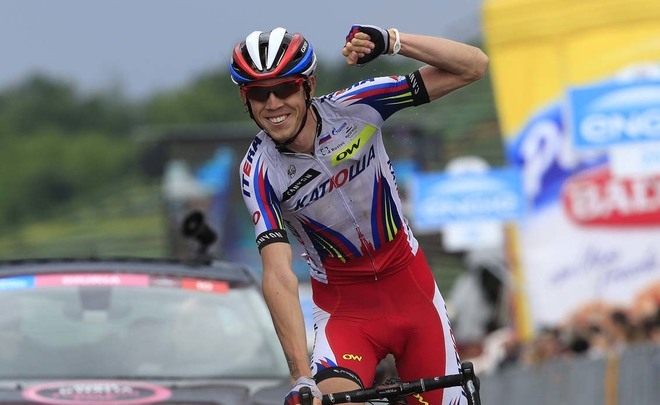 We continue the series of pieces about Kazan athletes. 27-year-old cyclist of Katyusha Ilnur Zakarin has made serious progress in the last 2 years. Born in Naberezhnye Chelny, Ilnur became one of the leaders of the international team with the Russian registration. And fans of Katyusha pin their hope for the next season on him. The Kazan athlete told Realnoe Vremya about the development of his career, training and made conclusions of the 2016 season.
First steps and doping
As a kid, Ilnur Zakarin tried doing sport and singing. However, at the age of 12, he came to Yar Chally sports school to do cycling.
'I started to do cycling because I dreamt of having a bicycle when I was a kid. The sports school had this possibility,' he explained.
Nurullin Gumar is Ilnur's first coach who has been working with him till today. Zakarin was not called up for junior international competitions. But the coach had his own approach. Ilnur participated in his first Russian competition at the age of 16. However, in 2007, aged 17, he won an individual time trial race and became the European champion. It seemed that after that success Ilnur had a chance to go to the World Cup in Mexico. But the national team of Russia was already formed. And his victory did not help him to join the national squad.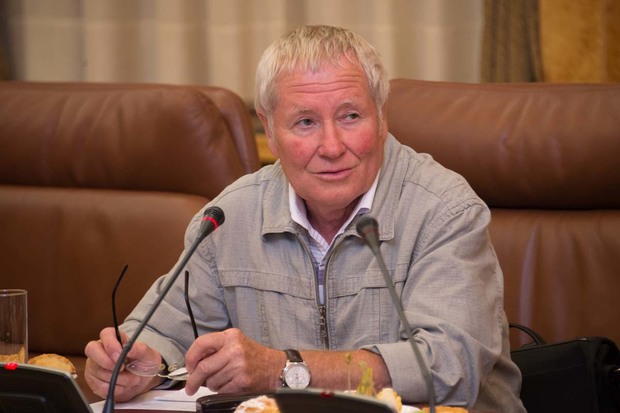 When Zakarin was 19, he and another two Russian cyclists Kirill Bazhenko and Ekaterina Melnikova were disqualified for doping. Banned substance metandienone was found in Zakarin's blood, and he had a two-year disqualification. For young Ilnur, it was the age when he could tell about himself among adults. But the transfer dragged on, and Zakarin had to refuse to compete for some years.
'I did other things during these years, studied and got a driving licence. I was not going to give up cycling,' he stated.
The young cyclist studied at the School No. 29 in Naberezhnye Chelny. After the graduation, he entered the Volga Region State Academy of Physical Culture, Sport and Tourism in Chelny and graduated from it two years ago but in Kazan.
Ilnur's disqualification came into effect on 25 December 2008. In 2012, Zakarin started to compete for Katyusha – Itera-Katusha. He made himself known in the first season when he won Grand Prix of Adygea and one of the stages of Tour Alsace and Girobio.
'I like long races'
In 2013, Zakarin joined RusVelo professional team where only Russian cyclists compete. In the same year, Ilnur Zakarin won the Russian Championship in individual pursuit, finished third in Grand Prix of Adygea having won the first stage. It was his second victory in individual pursuit. But the very athlete doesn't consider this distance favourite.
'Individual pursuit is my forte, but it is not a key event. I like long races like Gran Tour consisting of 21 stages when you need to fight against yourself much.'
In 2014, Zakarin won two big victories in Grand Prix of Azerbaijan, Grand Prix of Sochi and Grand Prix of Adygea. The 2014 season paved the way to the first team of Katyusha. And Ilnur Zakarin began to represent this team in 2015. Here the Chelny cyclist's real big races and glorious victories started.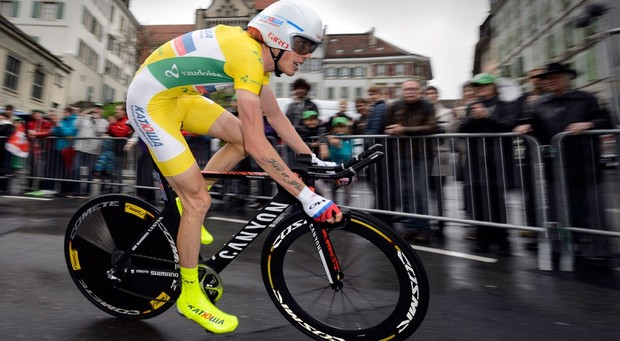 In his first season, Zakarin finished 10 th in Tour de San Luis in Argentina and 9th in Vuelta al País Vasco. Ilnur also had a bitter result – 4th place in Tour de Pologne and 3rd in Arctic Race of Norway. It all took place in August. He also won the 11th stage of Giro d'Italia, which is an extremely long cycling competition, though Zakarin was 44th in the final table. But the victory in the annual stage race on Romandie roads of the western French-speaking region of Switzerland was the most important achievement. Ilnur Zakarin became the second Russian cyclist to win Tour de Romandie. Pavel Tonkov was the first, and he did it in 1997.
After the good first season at Katyusha, 2016 was very promising for Zakarin and his fans. In addition, the Olympics were ahead. Inspired by his victories in 2015, Zakarin started the new season quite confidently. At first he was third in the February race on Spanish roads Vuelta de Murcia, then fourth in the final standing and won a victory at the 6 th stage of Paris-Nice whose total distance is 1,290 km. He took fourth position in Toure de Romandie whose road Ilnur managed to conquer last year. There were other races where Zakarin constantly was in the top 10: 5th in one-day Liège-Bastogne-Liège and 7th in Volta Ciclista a Catalunya and Volta ao Algarve, which is a long race on Portuguese roads.
'Big loop' and bureaucratic battles for Rio
The culmination of the season was about the corner. May. Giro d'Italia. After 18 stages of the long pursuit, Ilnur Zakarin was 5 th in the final standing. 40 km till the finish, Ilnur was injured at the 19th stage. The injury did not let him continue fighting in Giro. The Chelny athlete broke his clavicle and scapula. It seemed the main competitions of the season were under threat: Tour de France and Olympiad.
But Ilnur managed to recover from his injury. He was operated in Germany. Then he visited his native Naberezhnye Chelny, his Yar Chally sports school and talked to kids. 150 athletes do this sport at the Chelny school. The majority of them came to meet with the famous athlete who used the same exercise equipment in the past. By the way, as for the venue, the indoor venue allows to train rain or shine.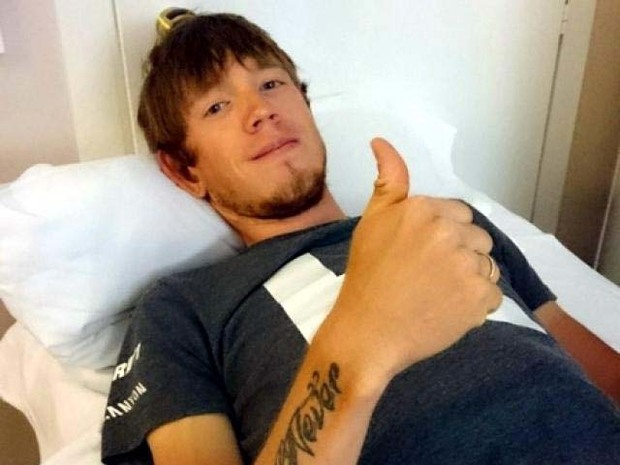 'In winter, we trained in the indoor venue. In summer, we had many tracks. Naberezhnye Chelny – Nizhnekamsk is one of them,' Ilnur tells us.
Chelny cyclists have been using this road till now. The distance between the cities is 50 km, which allows to load legs and have productive training.
Tour de France or the so-called 'big loop' started on 2 July. The Chelny cyclist made his debut. Zakarin was the only Russian representative of Katyusha. He won the long-awaited victory at the 17 th stage. Russian cyclists did not manage to obtain a similar result from 2009. In the standing, Ilnur finished 25th, which is not bad for a debut.
Then they waited for the Olympiad. At first everybody believed that Ilnur Zakarin would go to Rio. Later the Olympic Committee of Russia eliminated Ilnur from the list because of his doping past. At the last moment, Zakarin was allowed to participate.
'On the last day, I was informed that I could go to Rio. I could not do that physically. Then I was in another part of the world,' our interlocutor explains his position.
Much work till Tokyo
It's fine, the next Games will be on Tokyo where we will be able to count on the Russian cyclist. At the moment Ilnur doesn't make a stab at the next Games.
'There is much time and much work till Tokyo,' he says.
Ilnur is living in Cyprus together with his brother, wife and daughter. Ilnur's younger brother Aidar Zakarin competes for Gazprom-Velo consisting of Russian cyclists only. The bothers are training in Cyprus roads together:
'The weather in Cyprus also allows to train. It is a calm place without many cars. There are good conditions to train,' Zakarin continues.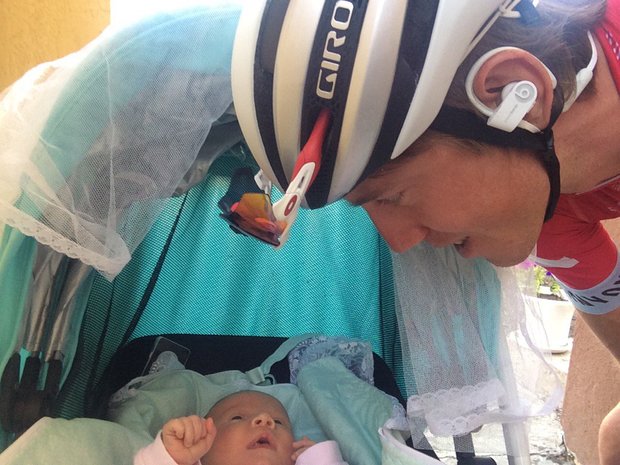 Ilnur's wife is a dietitian. She helped him to lose weight to be lighter. It is very important in the mountains. According to Ilnur, bigger athletes win in tracks. As the most prestigious competitions consist of several stages every day, every kilogramme is important. To sum up, Ilnur Zakarin says the following:
'2016 was not bad. I set two goals at the beginning of the season: to be in the top 5 in Giro d'Italia and have a good performance in the Olympiad. Unfortunately, I did not participate in the Olympiad for political reasons. There were many unnecessary falls in Giro. Experience comes with time. I plan to fight in Giro next year.'
Even if Ilnur did not achieve the goals he had set for the previous season, he made considerable progress. Now Zakarin and the team have a camp. They are meeting with sponsors, taking photos, making up the schedule and setting goals for the next season and preparing, of course. Ilnur likes to listen to different music, including Tatar, and read in his free time:
'Books help me to distract,' he admits.
Now he has a daughter. She is five months. Ilnur dedicates all his free time to her. Ilnur Zakarin is a family man. He visits Chelny, his parents. Speaking about the reason for his success, he answers:
'In support of close people. They worry and support me. It gives me strength. People who want something will certainly achieve what they want.'