Is Russia's bet on coal reasonable?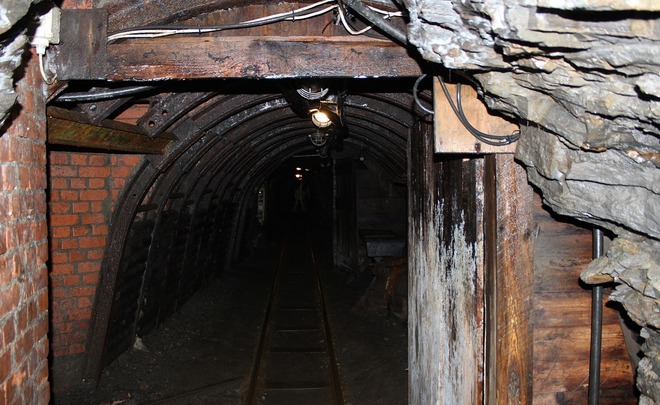 Russia is intensifying its coal production, but a global market forecast is rather gloomy, considers Global Risk Insights. Although now coal prices are quite high, China and India are decreasing their coal consumption, and the domestic demand is flat with no signs of future growth.
According to the national energy strategy of 2012, the Russian coal production is supposed to reach Soviet levels by 2030. And it has been growing since 2010 despite the economic hardship of the last two years. This year's production is projected at 390 million tonnes, which is 4.3% higher than in 2015. For comparison, Russia produced 323.4 million tonnes of coal in 2010.
Meanwhile, coal consumption trends in China, India and Asia are mainly negative. Both thermal and coking coal prices are quite high at the moment, but this is a temporary spike due to underproduction in China, which normally produces and consumes over half the world's coal. The country's economy began shifting towards service sectors, so the energy consumption started decreasing. Ten Chinese provinces already have coal production caps. Besides, China started to enact emission reduction policies. From January to May, its thermal power generation (coal) was down 3.6%, hydropower was up 16.7%, and zero-emission sources increased 20.3%. As a result, China's demand for coal in September 2016 was down 20% from a year earlier.
Speaking of India, the world's third largest energy consumer is seeking to replace foreign thermal coal with domestic production. This year, the country's largest coal mining company Coal India has boosted production significantly. However, power demand increased 4-5% instead of the projected 7-8%. Thus, overproduction created dangerous stockpiles of inflammable coal lying around. Decreasing its coal consumption like China, India is also starting to use energy more efficiently. The power ministry plans to reduce peak load for electricity by 30 gigawatts in the next three years.
Another item of the energy strategy was to increase coal power generation to free up natural gas for export. But, in fact, only 2.9 gigawatts of new coal power generation capacity were launched between 2010 and 2016. Two-thirds of Russia is gasified now, and gasifying Eastern Siberia and the Far East remains a national priority. As for the domestic coal consumption, it has been flat except for a temporary surge because of lower water levels in Siberia last year, which reduced the availability of hydropower. Russian manufacturing has contracted or stayed stable since 2014, but it is likely to improve next year. Much of current production is linked with the government spending on military modernisation programme or state-owned enterprises.
Russian coal producers have to deal with huge logistical expenses as about 95% of the country's production capacities lie north of the Arctic Circle, north-west of Kazakhstan in Siberia or in remote areas of the Far East. The Kuzbass, Russia's main coal basin, lies 5,500 kilometres from the country's ice-free ports on the Pacific.
Price volatility is a real threat for Russian coal producers, and there are no signs of future growth of both the domestic and international demand. The current market conditions will likely lead to mine closures, layoffs and company consolidations in the long run.