Innopolis resident to provide 2018 WC with network for 11 billion rubles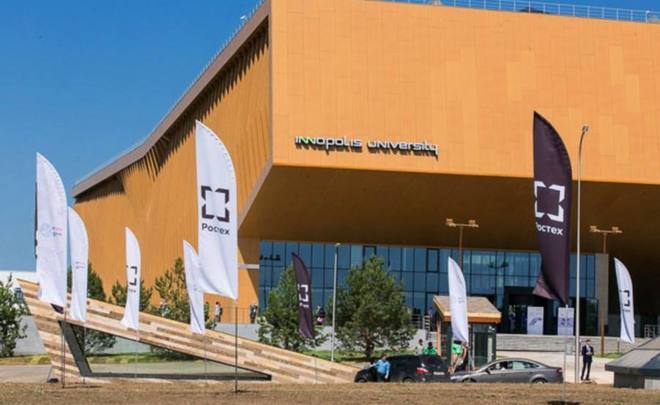 Rostec who won a service contract for the FIFA Confederation Cup and 2018 World Cup gave it to its subsidiary – National Information Centre CJSC (NIC) that became the first resident of Innopolis in 2015. First of all, the contract equal to 11 billion rubles presupposes communication support. However, in Tatarstan, NIC has mainly programmers. Taking into account the tax freedom of Innopolis residents and absence of their specialists, NIC can't count on big tax payments from this project to the budget of the republic.
Rostec joined its subsidiary
On 31 October, Rostec state corporation posted a procurement from the only supplier on creation and provision of means of communication and information technologies for the 2017 Confederation Cup and 2018 World Cup. The contract is estimated at 10,853bn rubles. Rostec's National Information Centre CJSC (NIC) is the only performer of the work on the project.
In general, according to the contract, services will be provided until 31 November 2018. Based on the materials published on the page of State Procurements, the execution of the work consists of 7 stages. And the provision of services already started on 7 October, according to the first stage.
Services that must be provided include access to the Internet, digital and analogue telephony, access to international channels in CSL, videoconferencing, remote interpreting traffic transmission, constant power supply of technological equipment, broadcasting traffic transmission, multicast traffic transmission. It also must provide with radio coverage, prepare offices for customer care as well as offer TETRA professional digital radiotelephony, infrastructure for data storage, information systems, satellite communication and technical support service.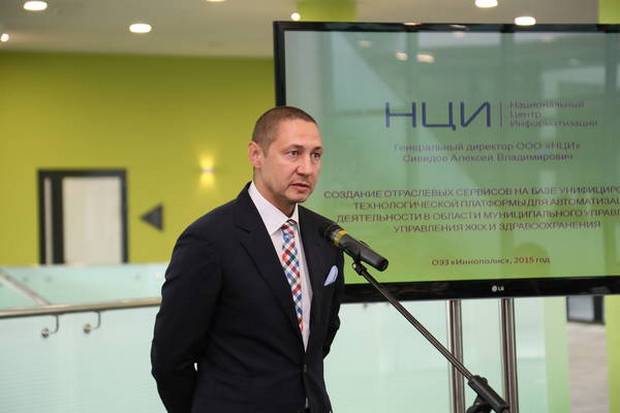 Curiously, in November 2015, Rostec became the only contractor to project the communication system for the 2018 WC. The cost of the contract was 238,5 million rubles. According to Interfax, at first it was planned to expend 5,7 billion rubles from the federal budget to develop the communication infrastructure by the 2018 WC. Later Rostec calculated the cost of the project. It made 14,7 billion rubles. For comparison, the state expended 6,87 billion rubles on the creation of a corresponding infrastructure at the Olympiad in Sochi. At the beginning of October, Rostec and the Ministry of Telecom and Mass Communications signed a contract for the creation of an information and communication technology infrastructure by the 2018 World Cup for 11 billion rubles, that is to say, 3,7 billion rubles less than it had been planned. So now NIC has got the contract.
Billions will be 'pumped' via Tatarstan in vain
National Information Centre CJSC is a 100% subsidiary of Rostec's subsidiary RT-Business Development. The company was registered in Innopolis on 23 April 2014 and became the first resident of the special economic zone. The head office of the company is located in Moscow. There is another CJSC with the analogous name registered in Moscow. However, documents of the procurement show the money for communication support at the 2018 WC will go through the Tatarstan company from Innopolis.
Despite such a huge contract, the budget of Tatarstan will get almost nothing from these 11 billion rubles. Residents of Innopolis SEZ are free from income and tax and land payments for 5 years, transport and property tax payments – for 10 years. And even insurance contributions, which will be equal to 14% by 2017, will be sent to federal funds because they don't have to pay regional company payments.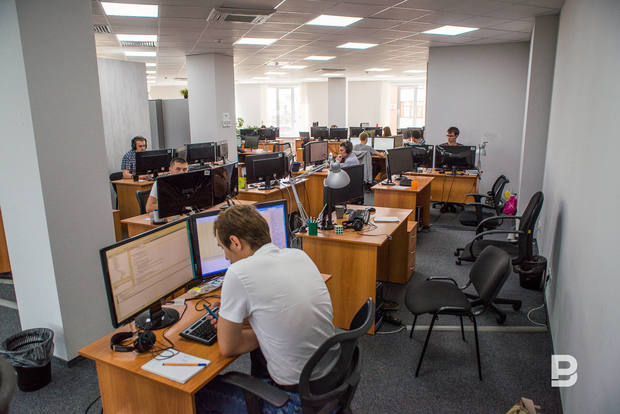 Assets of programmers, not operators
Theoretically, Tatarstan could earn on income tax for natural persons who are engaged in this project. Initially, it was the advantage of the opening of NIC in Innopolis. Innopolis, in turn, got relatively cheap programmers, compared to Moscow. Judging by the specification, not programmers are likely to be implicated. It is unknown whether workers of NIC in Innopolis or outsourcing will be used. NIC had not answered when the article was published.
Curiously, structures of NIC have already been working on projects for the 2018 WC. Bars Group created and introduced Monitor-2018 information system that provides automatisation of planning, collection and analysis of processes on preparation for the 2018 WC.
But when it was created, Bars Group was an independent company. It should be reminded that NIC bought in April 2016. At that moment the owner and director of the business Timur Akhmerov told in an interview with Realnoe Vremya that after the annexation of Rostec to the stock capital, Bars Group would remain the main entity with a high degree of autonomy, its own brand, its priorities, investment programmes and other degrees of freedom that the commercial company had. However, in July, he said the company was going to change its address and move to Innopolis.
By Dmitry Semyagin, Maksim Matveyev
Reference
According to FIFA requirements, Russia is to provide 220,000 consumers of stadiums and cities of the Championship with mobile network by 2017 and 700,000 people by 2018. It is also due to supply 4,166 people in 2017 and 10,833 people in 2018 with TETRA digital network.
Matches of the 2018 FIFA World Cup and 2017 FIFA Confederation Cup take place in 11 Russian cities — Saint Petersburg, Yekaterinburg, Sochi, Kazan, Nizhny Novgorod, Samara, Rostov-on-Don, Kaliningrad, Volgograd, Saransk and Moscow.