Roman Lizalin: 'We want to assess the prospect of different trips'
A Kazan hero captain and fleet manager about new river destinations and a new lease of life of old ships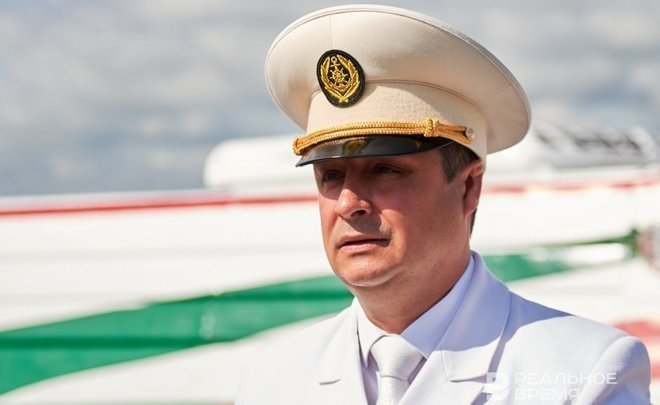 It is planned to repair a two-deck ship of Pavel Mironov No. 305 project and resuscitate trips to Moscow, Astrakhan and Perm. This is considered to be completed by mid-2024. Also, the Fleet of the Republic of Tatarstan, which was created recently, intends to expand its ship fleet to 20 ships. Head of the company Roman Lizalin told Realnoe Vremya about this. The captain told us more about what new destination for passenger river trips will open in Kazan these days and the start of regular trips of Musa Jalil hydrofoils as well as development plans of a new river carrier in an interview with our newspaper.
There is demand for hydrofoils to Sviyazhsk
Mr Lizalin, the Musa Jalil hydrofoil was recently launched from Kazan to Sviyazhsk. What are the first results?
This is a route designed for tourists, while the tickets that are purchased are two-way. The hydrofoil departs from Kazan and arrives in Sviyazhsk in 40 minutes and returns to Kazan in 2.5 hours. It manages to do two runs on Saturday and Sunday. There is demand for these trips, the ship is full.
Don't you think too little time is given to visit the island town — just 2.5 hours?
The case is that high-speed ships don't run at night, and this is why the mooring time is shorter. The timetable was created in order to return at daytime.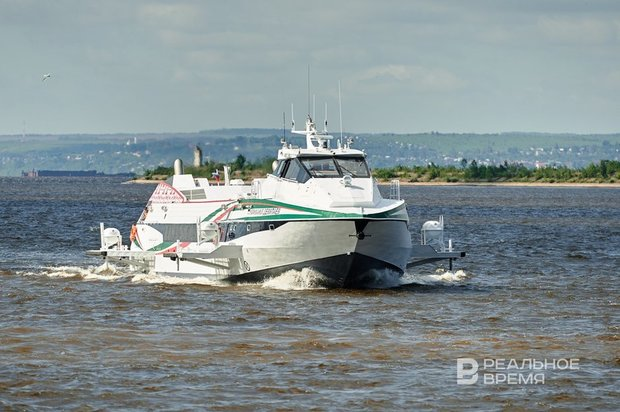 What's the price for such a water excursion?
A two-way ticket on business days is 1,000 rubles, there is a discount for children and participants in the special military operation — they pay 650 rubles. On weekends, the tickets cost 1,500 and 1,000 rubles respectively.
Why is the price high enough?
A modern hydrofoil isn't comparable to old ones, it is a very comfortable vehicle.
The task is to increase the ship capacity
Now you have two hydrofoils. Where is the second one used?
The second one, Hero Devyatayev, is at the factory for improvements. We asked shipbuilders to make passengers' some wishes and our fancies make a reality.
Is it going to use the same route as Musa Jalil?
Not necessarily, we will try to use other routes too. We want to assess the prospect of different trips, try the ships of this new project in different destinations. We will test another high-speed route these days, meeting the request of Kazan citizens and residents of the neighbouring region — to Ulyanovsk. And the final decision will depend on the results.
Will Hero Devyatayev go to Ulyanovsk?
No, the same Musa Jalil will. The decision on using the second hydrofoil will be made as soon as it is ready.
The course for Ulyanovsk
Don't you think you will cover Ulyanovsk doing harm to Sviyazhsk?
We risked to temporarily reduce trips to Sviyazhsk to test the ship at longer distances, see what wishes passengers will have to vary their use in spring with more ships at hand.
Do you have preliminary results?
A test run of Musa Jalil to Ulyanovsk took place last Friday. Passengers liked it all, and meeting the request of passengers, with support of the rais of the Republic of Tatarstan and the management of Ulyanovsk Oblast, it was decided the hydrofoil would perform regular trips in this destination on Friday, Saturday and Sunday through 10 September. The first trip was scheduled for 24 August.
How long will the trip last?
Four hours, it is comparable with other means of transport — a train, bus. But the feelings are absolutely different.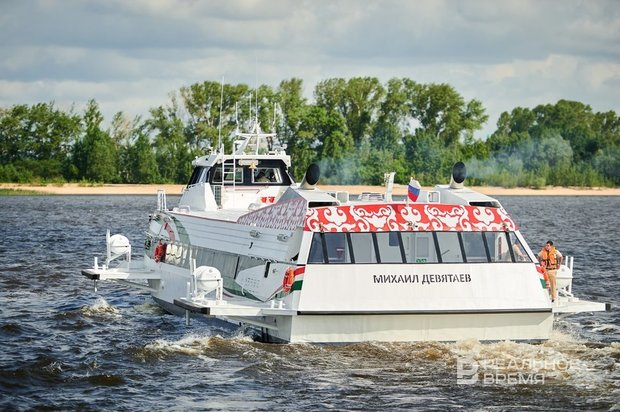 River like road
As for the ticket price and regular and package trips... Passenger river transport was developed in the USSR, it was cheap and comfortable. Today we can say it doesn't exist — cruise ships travel at long distances, cruises are expensive, while uncomfortable ships perform trips at short distances. Moreover, the price surges when comfort goes up, the same hydrofoil isn't cheap. There is no longer any cheap river transport. Why?
Earlier, it was easier to get to many places by water, not on the road — there were few roads, the roads were bad, there were fewer bridges. While road construction is much pricier than the construction of riverside infrastructure for river transport. This is why the state used to allocate money to develop river infrastructure. And this wasn't bad at all! But in the 90s, river enterprises ended up in private hands and private companies didn't want to invest but just get all the potential out of the fleet. At the same time, the state invested and invests huge money in roads, subsidises railways, which, of course, takes away competition of river transport that has no such subsidies.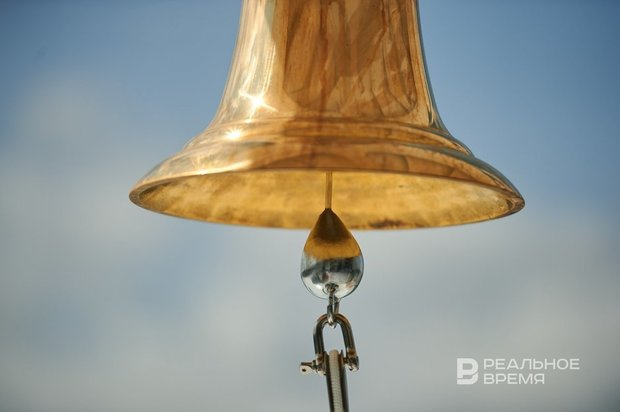 Nothing has changed today in terms of ownership. Does it mean we cannot hope river transport will become cheaper?
Road construction — both car and railways — is expensive, and the roads need to be maintained. While river is almost a ready-to-use road whose maintenance requires fewer costs. Plus, modern roads are limited from a perspective of capacity. And I think the fact that these types of transport aren't comparable should play a role as well as great safety of river transport. This is why there is a chance of its revival.
How many ships will you have at your disposal in 2024?
We would like to use all the ships Tatflot has now. However, we understand they aren't in the best shape, and we may not have the time to repair all of them during the off season. Now they have 11 ships. We hope to increase their number to 16. And given the availability of two hyperfoils and two displacement ships, we hope the fleet will increase to 20 ships.
Is there any hope to launch long-haul routes?
We have a double-decker of Pavel Mironov No.305 project designed for long-haul trips that hasn't been used for a long time. It is moored in Chistopol. We plan to repair and resuscitate it for trips to Moscow, Astrakhan, Perm. Hopefully, we manage to do this by mid-2024.
Interviewed by Inna Serova
Tatarstan