Comics about brave Tatar women
An actress, composer, mathematician, and pilot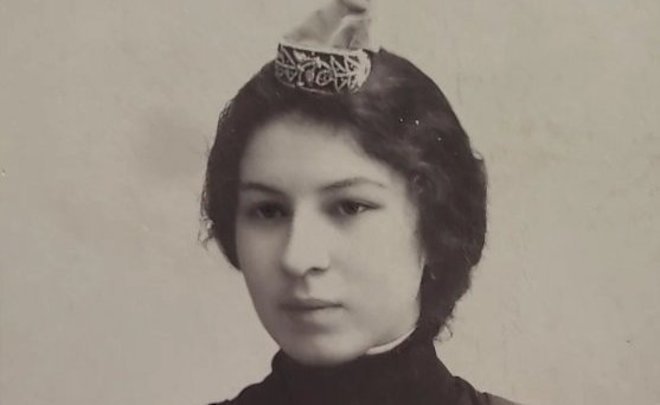 A new collection of Tatar comics is going to be published — about four outstanding women — at the end of this year. One of the initiators of the project, deputy editor-in-chief of Realnoe Vremya online newspaper Radif Kashapov tells why you would like to make hand-drawn stories about such people.
Heroes require visualisation

In 2021, my wife Regina and I rolled a stroller along the embankment of Nizhniy Kaban River and came up with an idea for the contest Uz Telem, organised by the Mayor's Office of Kazan. "Now the child is over a year old, what will he read?" — "Let's make a comic, and with a large number of authors, but everything is about Kazan, about Tatarstan, about its legends, heroes." Regina made a presentation went to defend the project.
As a result, in the spring of 2022, we published the collection "Tatarcha komikslar. Kazan khikeyalere". 19 authors, different. We worked with everyone, explained what and how. The collection opened with a fantasy on the origin of the world, it was made by artist Radik Musin, and the text was written by Islamic scholar and director Ilshat Saetov. My favourite stories there — a sharp novella about the Mergasovsky house and a ready-made synopsis about police chief Shagiakhmet Alkin.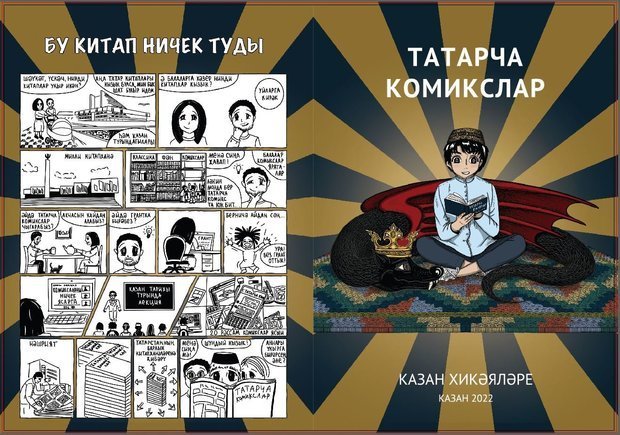 We partially distributed the circulation in Tatar schools, presented it to the National Library, and took a lot of books in Kazan stores. Of course, we have questions about the collection, but that's how we understood how to make books. After that, in particular, I conducted a laboratory at the Jadidfest festival, where there were comics with our contemporaries, for example, with poet and playwright Yoldyz Minnullina.

But now we would like to move away from the genre of a short graphic story and move into a slightly longer one. After trying various contests, we returned to Uz Telem, thanks to them for supporting the graphic collection again (however, they say it was a unanimous decision of the jury). By the way, another grant was given to a book with a hand-drawn novella based on the story of Fatih Amirkhan "Nazhip". By the way, after the first collection, the news appeared that, inspired by our work, Lilia Nizamova, a student of the Higher School of Journalism and Media Communications of the KFU, won a grant for the art laboratory of comics of Turkic-speaking peoples "Yort". In short, there will be more graphic stories later.
Against all odds
Each comic is 20 pages of A5 format. Our first heroine is actress Sahibdzhamal Gizzatullina-Volzhskaya. In her youth, she joined the first Tatar troupe of Ilyas Kudashev, and at the age of 20 she was already organising a new one, "Nur", in Ufa. Naki Isanbet dedicated the play "Goldzhamal" to her. Aygul Akhmetgalieva's modern novel "Tutash" is popular. And the actress lived on Karl Marx Street, 60.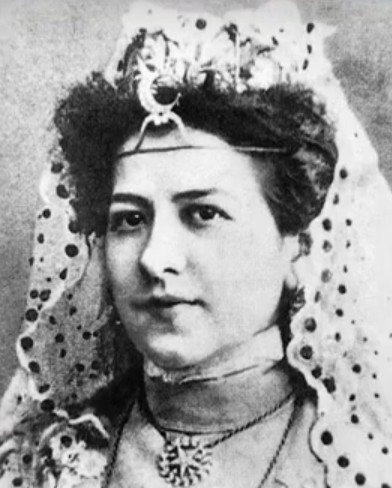 The second heroine is composer Sara Sadykova. She was brought on stage by one of the first professional musicians of the TASSR, Sultan Gabyashi. As a young girl, in 1921, she first came out to play in the theatre. After that, she studied for a long time in Moscow, played in the local Tatar theatre, and in Kazan she soloed in the first Tatar operas. And at the same time, she wrote songs, starting with the tango "Kotam Sine" in 1942.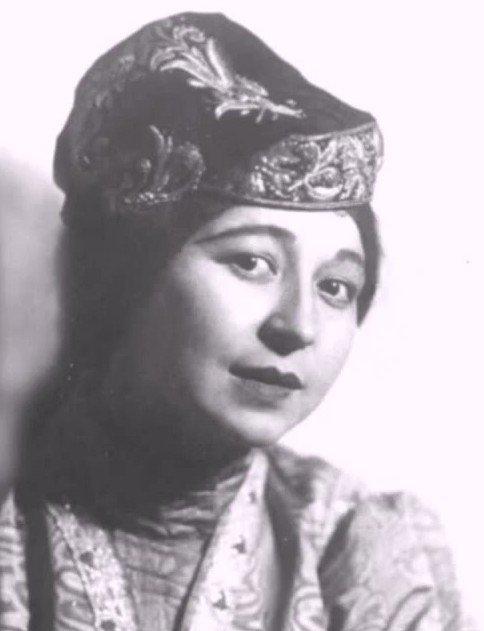 First Tatar female mathematician Sara Shakulova. She was born in Kasimov, graduated from the gymnasium, then Lesgaft courses in St. Petersburg, then the Sorbonne, after which she had to take exams at the Moscow University again. As a result, by the way, she was not able to get a job right away. She found herself in Kazan in 1916, worked, for example, at the Fatiha Aitova gymnasium (where Sara Sadykova studied), after the revolution she saved Asadullayev's house in Moscow, opening a school there and becoming the director.

Finally, the fourth heroine is the Hero of the Soviet Union, pilot Maguba Syrtlanova. She was born in Belebey, graduated from the Balashov Flight School in the Saratov region, studied at the aero club and glider school in Tbilisi. 780 sorties with a combat raid of 928 hours, dropped 190 tons of bomb cargo. We wrote about it as a "brand" of Tatarstan. Her 46th Night Bomber Taman Regiment was called the "night witches". But the most striking thing about Maguba Guseynovna's biography is that she later returned to Kazan and worked at the Electropribor plant as a controller.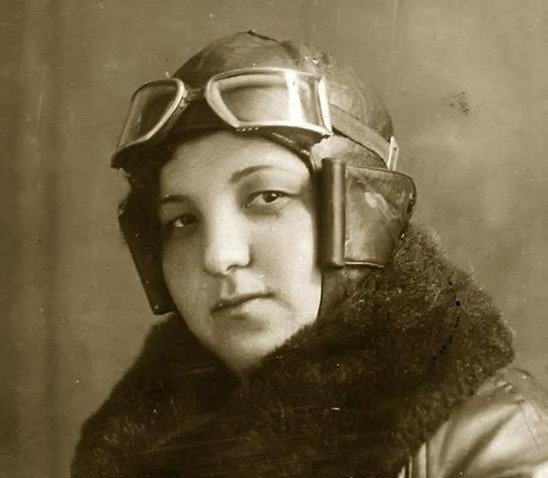 These are very different women, it seems to me. But they have one thing in common — it is courage and movement towards their goal. We were thinking about which audience to address stories about them. I want them to be read together — by children and parents. And then they discussed it.

Tatarstan