600 Russian and international exhibitors represented at Innoprom 2023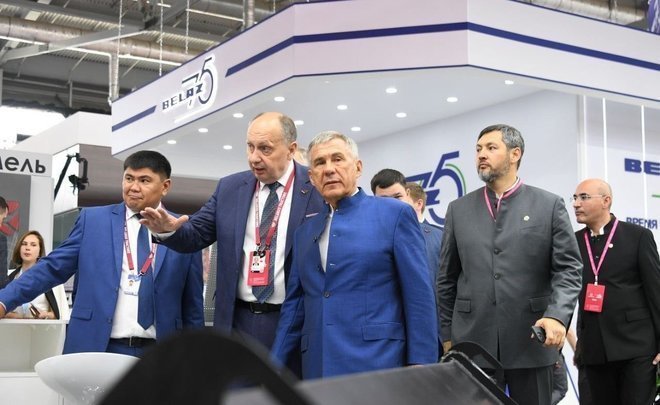 The rais of Tatarstan, Rustam Minnikhanov, inspected the products of Russian, Belarusian, and Chinese manufacturers at the Innoprom 2023 exhibition, the press service of the republic's rais reports.

600 Russian and international exhibitors are represented at the site, including projects of digital production, metalworking, transport engineering, medical equipment and so on.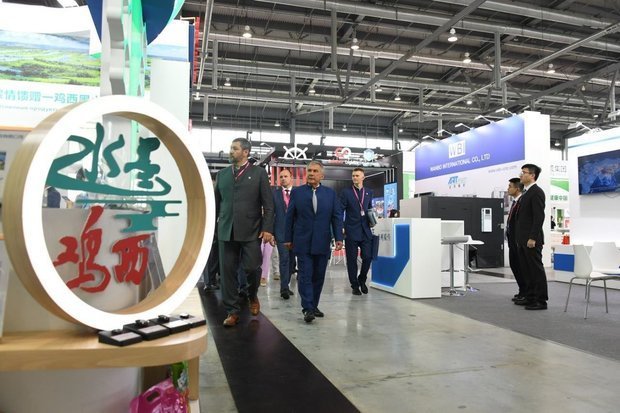 It is planned that about 40 thousand visitors from 50 countries visit the exhibition during the forum.


The Innoprom 2023 exhibition takes place from July 10 to July 13 at the Yekaterinburg Expo IEC. The main strategic session will be devoted to industrial renewal strategies. The exhibition centre also has a pavilion of Tatarstan, where the main products of industrial enterprises of the republic are presented.

Rustam Minnikhanov talked with manufacturers today and also toured the exhibition. It is being held with the participation of Russian Prime Minister Mikhail Mishustin. This year, Belarus is a partner country.
The rais of Tatarstan also met with the governor of Ulyanovsk Oblast, Alexey Russkikh. He drew attention to that Tatarstan and Ulyanovsk Oblast have "good prospects for building up trade and economic ties, taking into account transport accessibility and close industries".
Tatarstan