Housing issue: review of Tatarstan realty market
Realnoe Vremya's analytic staff found out what's happening in the housing market in Tatarstan and if we should wait for a fall in home prices
The Russian Central Bank has tightened requirements for banks issuing loans at near-zero rates since May. Now banks will form additional reserves for such loans, which is unprofitable for them. Read about how the market responded to the regulator's step, if a price fall should be expected in the new housing market and if existing homes will go up in price in a traditional real estate property review by Realnoe Vremya's analytic service.
Cheapening new-builds in Kazan
According to Domclick, the average price for a square metre in Kazan in the new real estate market was around 186,000 rubles in May — this is 4,2% less than last May. Prices also decreased in other big Tatarstan cities. The average price of a square metre reduced by over 13% in Naberezhnye Chelny — to 93,267 rubles, by 2,4% in Nizhnekamsk, to 92,642 rubles.
It is noteworthy that the average price for a square metre in the new housing market in Kazan today is almost twice above the price in other big cities of the republic.
At the same time, in May Kazan turned out to be the only big city of the republic where the number of active ads with new-builds for sale on Domclick website rose — from 4,501 in May 2022 to 6,833 this Mary. The number of active ads with new-builds in Almetyevsk, Naberezhnye Chelny and Nizhnekamsk went down.
Old homes on the rise
Of course, the most expensive flats in Tatarstan's existing housing market are located in Kazan. However, the young town Innopolis was the leader a year ago. In our May review, it became the leader in the price fall in the second-hand home market — the average price for a square metre cheapened by 30,8% (to 110,000 rubles) here. Perhaps, a mass flight of IT specialists abroad last March and September played a role.
The average price for a square metres in the existing market in Kazan in May 2023 totalled 138,182 rubles — 2,7% cheaper than a year ago.
The price for a square metre in the existing market in most Tatarstan cities, on the contrary, rose compared to last May. So the growth in Nizhnekamsk was 7,6% (85,345 rubles per sq m), 14,2% in Almetyevsk (84,861 rubles), 7,3% in Naberezhnye Chelny (83,460 rubles). Only Mamadysh became an exception where the average price for a square metre fell by 7,6%.
The average price for a square metre of an old home in Buinskk rose by 59,7% and totalled 48,265 rubles, according to Domclick, the cost in Bavly rose by 40,4%, to 42,117 rubles per sq m. In Nurlat, it did by 34%, to 44,218 rubles. In Menzelinsk, it grew by 33,9%, to 49,182 rubles.
The number of active ads on sale in Kazan's existing market reduced from 11,114 ads in May 2022 to 9,035 in May 2023. A fall in the amount of ads was also registered in Almetyevsk (from 1,060 to 946). The quantity of active ad on the sale in the existing market increased in Naberezhnye Chelny and Nizhnekamsk. In Chelny it did from 2,877 to 4,084, in Nizhnekamsk — from 442 to 714.
Politics rules the market
"Prices in the new housing market didn't fall. Developers simply physically cannot change prices because all new-builds are sold in project funding. Let's say, 95% certainly are. The price is factored in the financial model. And the developer simply physically cannot lower the price, this is why there was no fall," Andrey Savelyev, vice president of the Tatarstan Guild of Realtors, director of NLB-Real Estate.
The statistics of Domclick, perhaps, is about new residential complexes that have started to be sold this year, he assumed. Prices decreased in the existing housing market in Kazan over the year: "We see an up to 15% fall in the existing housing market in 2022," he noted, "In February-March 2023, the fall in prices in the existing market stopped. Prices for second-hand homes are still at the same level."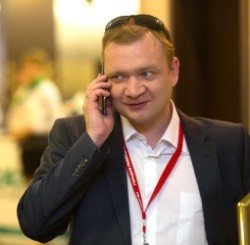 By Savelyev's estimates, Kazan citizens still seriously need homes. "The situation in other cities is different. For instance, there aren't almost new flats in Nizhnekamsk. This market is just starting there," he commented. "The situation in every city is different. But the big picture is almost identical — we see mounting demand, we don't see a tendency for a fall in prices." He predicts nothing will change in summer.
The market feels better than in 2022 but worse than in 2021: "Though 2021 shouldn't be included in the statistics in general, it was a crazy year. If we say 2022 was a bad year for the real estate market, 2021 was anomalously good. This is why it's better comparing with 2019-2020," the expert thinks.
Investors break even or remain at a loss
"Now we see the prices correcting. Prices for new-builds are falling in Kazan. Second-hand home prices are stable," said Marat Gallyamov, founder and director of Etazhi-Kazan. Today Kazan has a big gap between the average price of a square metre in the existing market and new-builds, it reaches 30%: "If we compare the Trans-Urals, such active markets as Tyumen and Sverdlovsk oblasts, we see other regions don't have such a big gap. The difference can reach some 10%," he puts an example.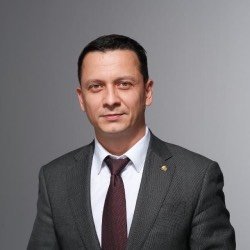 Prices for new-builds in Kazan started to fall in April, by around 7-10%. "Amid this, we see sales growth. What does it mean? The price is too high — the market is slowing down. Prices have decreased and the market of new-builds started to revive," explains the founder of Etazhi-Kazan. "But this isn't enough. Price for new-builds in Kazan is still high enough."
There was a trend for a fall in the existing market in Kazan in the first and second quarters of 2023. "Investment flats entered the market. It is the so-called new existing homes in delivered blocks of flats," says Gallyamov. "Or investors are getting rid of the non-core asset because they haven't earn on new-builds in the last year. Investors break even or even sell at a loss not to freeze money but to invest in other projects that seem to be more profitable to them."
Mortgage still remains the main growth driver of housing. In general the real estate market, according to Marat Gallyamov's estimates, is active and "better than expected": "There aren't any factors that would seriously influence the price fall in the market, neither are there factors that would help the price grow both in new-builds and existing homes. The market is balanced. It is moving towards a more transparent and honest pricing. Let's see how we survive the summer. Then we can make further forecasts," he concluded.
No stampede
"The price for a square metre in the market of Kazan started to decrease in 2023 amid a growing number of supply and decreasing purchasing power. From 2020 to 2022, the housing market was a stampede. This year we see the market turned and prices are gradually falling month after month," commended managing partner of Perfect Red Yulia Prokhorova.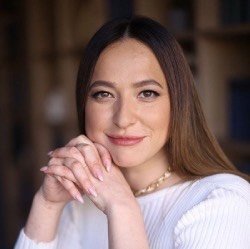 Before 2018 (when project funding was launched), the new housing market remained attractive for investors. They could earn on the rise in the price for a square metre at a facility under construction when the "pit" is cheaper than the finished flat.
From 2019, the market showed growth only thanks to mortgage subsidisation. By 2023, the growth in the existing market outran inflation by 7,5% and by 67% in the new market. In the next two years we can forecast the prices will change getting closer to the growth of inflation. Moreover, in case the economic situation changes and inflation in the country goes up, real estate prices won't fall, forecasts Yulia Prokhorova.
Deflating bubble
"The price fall is a way of following the market. If demand goes down, sellers will correct prices to sell homes. This is a hundred per cent true," says Director of Flat real estate agency Ruslan Khabibrakhmanov. "Another case is that this will be more noticeable in the new housing market because here the price for a square metre includes a lot of so-called hidden discounts."
"The Central Bank sees the bubble is inflating. What is the developer doing today? He takes a lower subsidised mortgage rate to sell a flat and stimulate the buyer. The client buys a home at a bank at a lower rate. A flat costs 6 million, for instance, while the developer sells it at 4%, not 8%. And the bank itself pays the difference but adds this amount to the flat price. The prices goes, for example, 30% up, to 6,9 million," explains Khabibrakhmanov.
The Central Bank gradually eliminated this possibility for developers. The regulator cannot immediately cancel subsidised rates, but restrictions on a low-rate mortgage from a developer have been in force since 1 May. The Central Bank raised the risk ratio for such mortgages. Consequently, it will be unprofitable for banks to issue near-zero rate loans, they will have to reserve more capital to grant loans."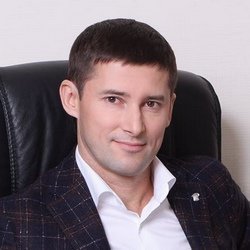 According to him, everything is more stable in the existing housing market because every flat has a person and family story behind. "There wasn't artificial overpricing here. Second-hand home prices in some Kazan districts fells — where there was a lot of supply and low demand. Few flats are built in other districts with developed infrastructure, the price for second-hand real estate property even grew in the market," he said.
He estimates the real estate market is developing: "There is great choice, there is supply. Sales are underway where the best conditions are offered. There are few or no sales among those who have troubles with the price, for instance, they chose the wrong starting price. But this is temporary. Such developers are also trying to make up programmes and marketing approaches," comments Ruslan Khabibrakhmanov.
Actions of the Central Bank will influence the market in the future: if the regulator continues imposing restrictions on subsidised rates or raise the interest rate, this can influence the new housing market. "People are interested in the monthly payment, and in subsidised rates it is going to be more or less acceptable. Market rates and those rates existing today in the existing market, they are very high, of course," the expert thinks. "If mortgage rates in the new housing market grow, there is going to be a big fall."
Also, the situation with the special military operation will go on impacting the market: "If it aggravates, the market will stall and its recovery will take time," he says. "Compared to the last autumn, it took two months. "When mobilisation was announced in September, the market bounced back only in early December."
Yulia Garayeva, Syumbel Gubaydullina
Tatarstan