Shelters, decontamination stations, and special warehouses: Naberezhnye Chelny preparing infrastructure in case of a military threat
Civil defense facilities are going to be put in order to keep them in full readiness in the automotive city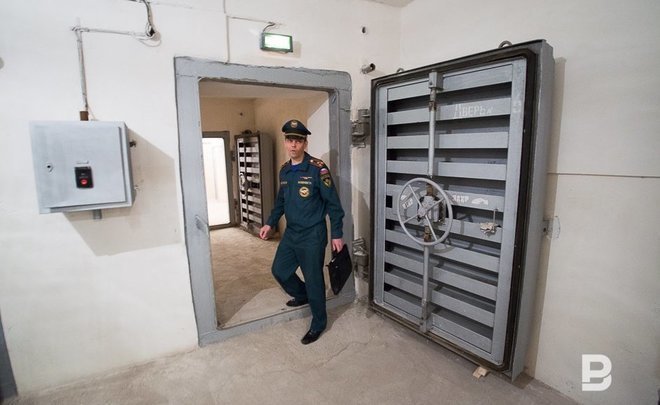 The Executive Committee of Naberezhnye Chelny has sent a draft resolution for anti-corruption expertise, according to which protective structures will be created and maintained in constant readiness in the city. The heads of organisations that have such facilities need to carry out a complex of works to ensure their safety. In the event of an announcement of mobilisation or wartime, management companies and homeowners' associations will need to adapt buried premises and other underground spaces of houses for these functions. Read the details in the material of Realnoe Vremya.
Facilities will protect people not only during wartime, but also during cataclysms

The resolution concerns not only protective structures, but also other objects of civil defense. The document cites as examples the following: shelters, anti-radiation shelters, specialised storage facilities, sanitary washing points, as well as disinfection stations for clothing and equipment.
The Executive Committee of Naberezhnye Chelny will determine the general need for these facilities within the city limits and will be engaged in their creation in peacetime. Besides, they will monitor the current state of such buildings and keep records of them. During the period of mobilisation and in wartime, their construction will be carried out already in accordance with the civil defense plan. As mentioned above, not all of them should be built from scratch, since some of them may appear as a result of adaptation of existing buildings.
It is noted that facilities designed to provide protection from natural and man-made disasters, such as fires, dam breaks, accidents at nuclear power plants or other energy facilities, aircraft crashes and train wrecks, can also be used as civil defense protective facilities.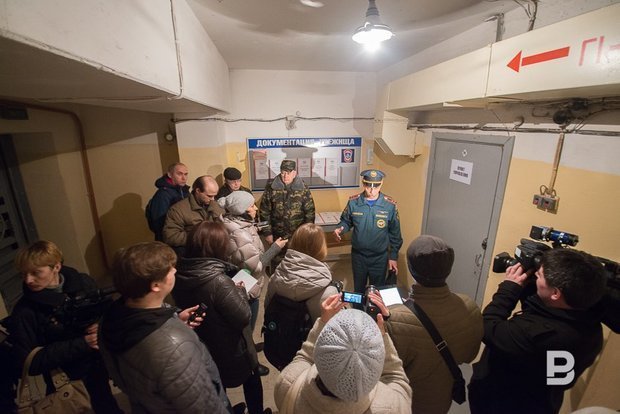 Adapted rooms should be protected from landmine

Shelters will be created for organisations or enterprises working in wartime shifts that have a mobilisation task. Such shelters can be both conventional and anti-radiation. The latter may be intended for citizens working on assignment in the infected area, as well as for non-transportable patients and their medical personnel.
As for the ordinary population, in the event of an emergency, existing civil defense defenses, as well as adapted premises, will be used for them. Management companies and property owners associations, which carry out their activities for the management of residential buildings in the city, will work in cooperation with the Department of Urban Economy and Life Support.
They must arrange their work so that basements, basement floors and other underground structures can withstand high-explosive or fragmentation weapons. They must also protect against the debris of building structures and the collapse of the above floors.

Not only to shelter people, but also to supply

Speaking about other civil defense protective facilities, it is worth noting that specialised warehouses will be created only for the storage of personal and medical protective equipment, radiation and chemical reconnaissance devices.
As for sanitary washing points and other disinfection stations, they will provide radiation, chemical, biological and medical protection in case of an emergency. Sanitary treatment of people and animals will be carried out at such facilities, and their specialists will be engaged in decontamination of roads, buildings and structures.
These facilities can also be used in peacetime in coordination with the executive committee of Naberezhnye Chelny in the event of a threat of natural or man-made cataclysm. However, an important condition is that after such work, they should retain the opportunity to return to their intended purpose within the specified time frame.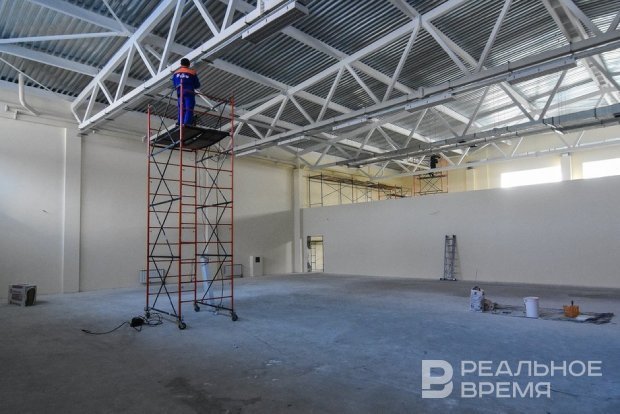 Each of the facilities will be carefully maintained

The importance of maintenance of civil defense protective facilities in peacetime is emphasised in the draft resolution repeatedly. To maintain such facilities in readiness for use for their intended purpose, maintenance groups will be created in the organisations where they are located. They must monitor the sealing and waterproofing, the condition of engineering and special equipment, as well as means of communication and notification.
When maintaining civil defense protective facilities in peacetime, it is prohibited:
redevelopment of premises;
arrangement of holes or openings in enclosing structures;
violation of sealing and waterproofing;
dismantling of equipment;
use of combustible building materials for interior decoration;
cluttering of traffic paths, entrances to civil defense protective facilities and emergency exits;
plastering of ceilings and walls of premises;
wall cladding with ceramic tiles;
painting of parts, shock absorbers, inserts, sleeves and plates.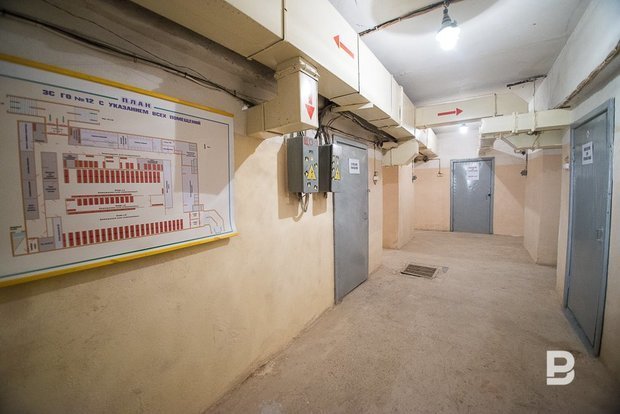 But as for the necessary solutions when using such facilities in peacetime, among them we can note:

maintaining the temperature (required by the project requirements) and protection from atmospheric precipitation;
regular painting, repair of premises and equipment;
provision of emergency supply of drinking water with full exchange within two days;
contents of water storage tanks;
sealing and inspection of auxiliary rooms, bathrooms and mothballed diesel power plants;
provision of openable protective-hermetic and hermetic gates and doors with stands.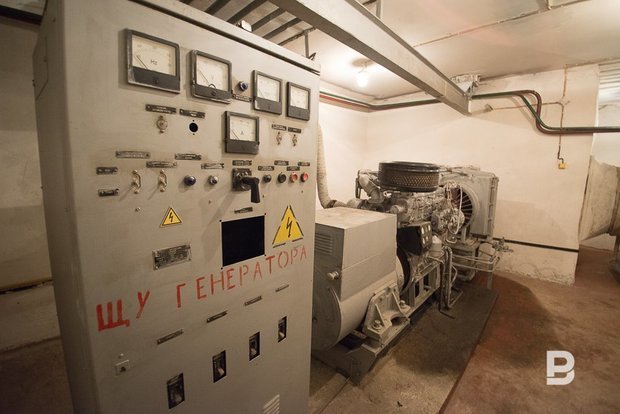 Each department of Tatarstan is already aware of its responsibilities in the event of a threat

Let us remind that last week it was reported that the Cabinet of Ministers of Tatarstan also sent for anti-corruption expertise the draft resolution "On approval of the list of organisations that ensure the implementation of republican-level measures on civil defense". According to this document, ministries and subordinate structures of the region will need to perform a number of tasks to protect civilians, including in wartime. The list will include both methodical training of residents and the early creation of decontaminating substances in the event of a radiation threat.
The main share of such events will fall on the Ministry of Civil Defense and Emergency Situations. According to the document, this department will participate in the implementation of almost all tasks, in most cases jointly with other ministries.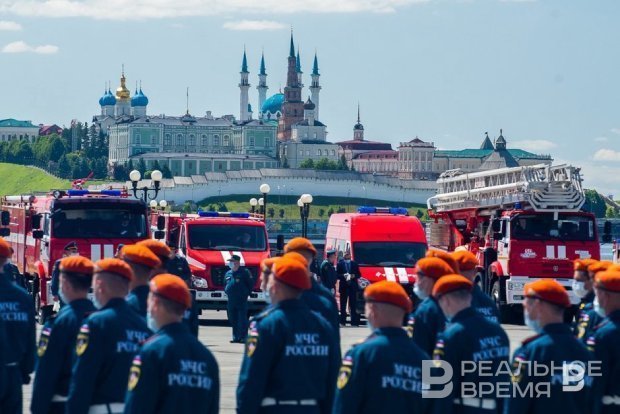 In turn, the Ministry of Construction of Tatarstan will have to provide citizens with shelters that need to be built and maintained. Besides, the document states that it is important for the Ministry of Construction to be ready to provide residents with pre-erected protective structures with simplified equipment in the event of a declaration of martial law.

Also, by agreement, Metroelectrotrans Municipal Unitary Enterprise can participate in this work, which even in peacetime should ensure the adaptation of the subway for shelter. It is worth noting that the Ministry of Emergency Situations will face the task of disguising all these objects, regardless of their type. More details — in the material of Realnoe Vremya.
Tatarstan