'Iran is not an easy tourist product': Kazan and Tehran to be connected by air
Direct flights to appear between Kazan and Tehran
With the beginning of the special military operation, Russian-Iranian relations began to actively develop and acquire broader significance. Tatarstan, which has become the most important link in business relations with Iran, contributes to this in many ways. For example, since recently, a large-scale partnership has been established between the countries in the fields of production, trade, and even tourism. According to Maksim Reshetnikov, the head of the Ministry of Economic Development of Russia, more than 22 thousand Russians visited Iran in 2022 alone, and more than 20 thousand Iranians visited Russia. According to him, to continue such tourist interaction, direct flights will appear between Kazan and Tehran from March 28. About how it will be perceived by tourists and how popular it will become — in the material of Realnoe Vremya.
Iran wants to cancel visas for Russians

At the very beginning of March, Ambassador Extraordinary and Plenipotentiary of Iran Kazem Jalali said that the republic stands for a visa-free regime with Russia. Then he noted that the state is open to Russian tourists, who should be given the opportunity to get acquainted with the sights and rich culture of the country. Jalali assured that Iran is ready to provide the Russians with a high level of security.
The ambassador also recalled that since January 2023 visas have been cancelled in Iran for those who come as part of group tourist trips. The main issue, according to him, is the provision of entry visas.

Already in the middle of the month, Deputy Minister of Tourism, Cultural Heritage and Crafts of the country Ali Asghar Shalbafiyan announced that Iran intends to open direct flights to Kazan and St. Petersburg. He recalled that there are currently 11 flights between Tehran and Moscow. Like Jalali, he recommended Russians to visit all the cities of Iran if possible, since each of them has its own interesting places and attractions.

In response to these proposals, Russian Minister of Economic Development Maksim Reshetnikov said that from March 28 there will be direct flights between Kazan and Tehran. Sharing the opinion of his Iranian colleagues, he also stressed that the countries plan to conclude a memorandum in the field of tourism in the near future and begin the implementation of visa-free group tours.
"Iran is a rather difficult product"
Realnoe Vremya turned to experts in the tourism industry to get a professional opinion on how popular such trips will be and what it will give to domestic tour operators.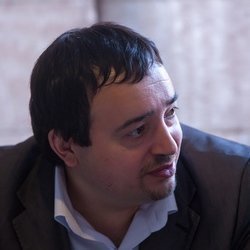 According to him, despite the interest in flights, Iran is still a more attractive region in terms of the development of non-tourist business.

"That is, for example, only eight out of ten people go to the sea, and two will take excursions. But now, of course, the trend has changed: somewhere six by four. Therefore, there is no sense to talk about what will be a mass product. In terms of business, there is potential there. Business partnership and Iran's products, ranging from their fruits and vegetables to textiles. Therefore, business components are more potential there than tourist ones," he said.
"We all understand that the country is not easy, with its own peculiarities"
In turn, the owner of the company Companion SP, Sergey Pasechnik, said that this direction can become an alternative for traditional travels. However, he also stressed that in order to talk about its popularity, it takes time for such a route to take root.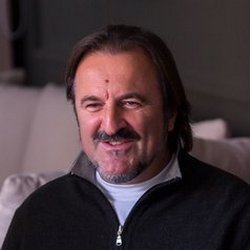 At the same time, the expert stressed the fact that 20 years ago Iran was perceived completely differently, including in Russia. But if now the region reveals its distinctive features, then, like famous resorts, it will be in demand both for recreation and for studying culture.

"Maybe some 'ties' will be determined not only in terms of rest, temperature, climate, food. If there are differences, then it all adds up to an interesting journey that distracts you from everyday life. Then maybe it will. But the word "popular" will definitely be inappropriate. It could be an alternative to Egypt or Turkey. It can also be an experiment. We all understand that the country is not easy, with its own peculiarities. Even 20 years ago, we had a different point of view on this country. Now it will be possible to see," he said.
Sergey Pasechnik also noted that Iran may have a potential similar to Dubai. So, according to him, in a few years, with active development and accessibility for tourists, it can acquire a completely different look.

"I have not yet seen representatives of professional travel companies from this country at international exhibitions. But being in other countries, I see that their tourists, who can afford to rest, behave quite freely. They are quite adequate. Tourism offices, I think, work, and we can always establish contacts with them. And there are hotels in any country, but at different levels. Antalya or Dubai did not have such a large number of hotels 35 years ago either. But demand creates supply," the head of Companion SP emphasised.
"The expansion of the line is necessary because there is not much to sell"
As Yulia Talanova, the director of Travel&Work PLC, told Realnoe Vremya, in order to understand how popular this direction will become, it is necessary that the receiving party show itself at a high level. Moreover, today Iran has every chance to become one of the leaders in tourism due to its low accessibility to travel.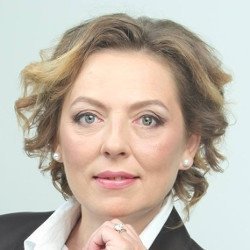 Tatarstan and Iran are already exchanging business missions

In February, the head of the Investment Development Agency of Tatarstan (TIDA), Taliya Minullina, said that a business mission from Iran should visit the republic in May 2023, on the eve of the Russia-the Islamic World: KazanForum International Economic Forum.
"In advance, with the Chamber of Commerce and Industry of Russia, we are working on a business mission of entrepreneurs from the Islamic Republic of Iran, who will arrive four days before the summit. We are now planning a separate programme for them with visits to our industrial parks, and the results of this business mission will already be summed up at the KazanForum site," she said.

KazanForum, shortly before which a business mission from Iran is expected in Tatarstan, is held on May 18-19. It is expected that the leadership of the country will take part in it.

Let us remind that back in December, Realnoe Vremya reported that the Kazan IT Park would prepare a business mission to Tehran for 2,8 million rubles. Its participants will be the finalists of the acceleration programme "School of Digital Champions", who will meet with potential Iranian partners in B2B format.
Tatarstan