'They will take their knocks and become entrepreneurs': boom of university start-ups in Russia
1,5 billion rubles are going to be allocated to regions on businesses at universities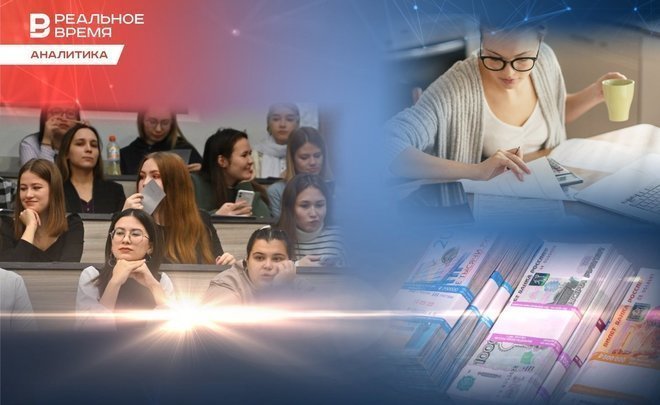 University Start-Up programme kicked off in Russia in 2022. This year, its budget has risen by half a billion: 1,500 winners will get a grant of a million rubles to develop their businesses. Tatarstan is now second after Moscow in number of created university start-ups. Read in a review of Realnoe Vremya's analytic staff how many university projects will turn into a real business, the percentage of those that will fall into oblivion, if unicorns can be brought up and import substitution problems can be solved this way and if students will occupy niches in the economy.
Millions to start for nerds
The third stage of the University Start-Up programme organised by the Fund for Innovations within University Technological Entrepreneurship Platform federal project started in late January. In 2023, 1,500 Russian students can count on a grant of a million rubles, the fund's press service told Realnoe Vremya.
Students from 78 regions of Russia applied for the first two stages of the programme. A billion rubles was allocated to support thousands of projects. Tatarstan was in the top 10 most active regions giving way only to Moscow: republican start-ups attracted 113 million rubles.
Russia's top 10 regions in number of winners of University Start-Up contest
| | | |
| --- | --- | --- |
| | region | number of start-ups |
| 1 | Moscow | 181 |
| 2 | Republic of Tatarstan | 113 |
| 3 | Saint Petersburg | 104 |
| 4 | Tomsk Oblast | 59 |
| 5 | Bashkortostan | 46 |
| 6 | Novosibirsk Oblast | 46 |
| 7 | Rostov Oblast | 41 |
| 8 | Stavropol Krai | 27 |
| 9 | Sverdlovsk Oblast | 19 |
| 10 | Chelyabinsk Oblast | 17 |
Credit: Fund for Innovations
The status of student (Bachelor and Master's degrees, postgraduate studies) remains the main requirement for applicants. The key condition for the project is that it must be an idea based on one's own developments and a student's research or on existing developments containing the applicant's intellectual contribution, the fund's press service explained.
Projects in digital technologies, medicine, chemical technologies, the development of new devices and intellectual production technologies, biotechnologies, energy saving and creative industries can get the funding. Special attention is paid to start-ups in microelectronics, medicine and replacement of foreign technologies.
Submitting an application to the Start 1 contest will become the next step for the winners of the University Start-Up programme, the Fund for Innovations says. The Start programme supports the creation of new or existing small innovative enterprise. It includes two stages: at the first stage, its participants receive up to 3 million rubles, at the second stage, they do up to 7 million. Then the young entrepreneurs will have a chance of applying for Business Start contest where the grant is 10 million rubles.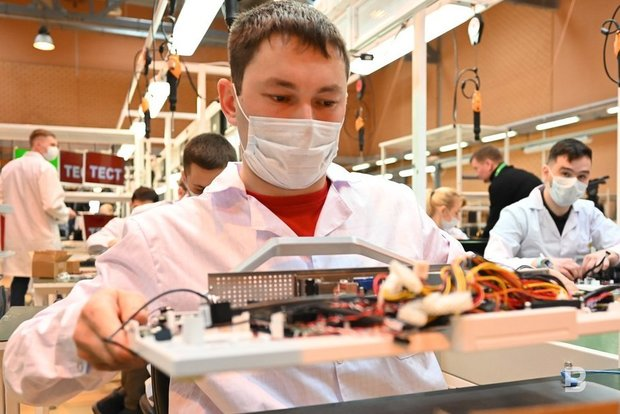 30,000 technological entrepreneurs by 2030
"Acceleration support programmes for project teams and university initiatives in eight universities have been created in Tatarstan today: Kazan Federal University, Kazan State Power Engineering University, Kazan State Medical University, Innopolis University, Kazan Innovation University, Kazan State Institute of Culture, Almetyevsk State Oil Institute and TISBI Administration Institute," Chairman of the Council of the Association for Digital Development Rifkat Minnikhanov told Realnoe Vremya. "608 start-up projects have been prepared, about 3,000 students and post-graduate students have completed training. These results will be good groundwork for universities to participate in the third stage of the University Start-Up contest."
StartupHouse accelerator has been operating at Innopolis University since 2021 with the grant of the Federal Agency for Youth Affairs, he reminded us. In 2022, it continued its operation within the University Technological Entrepreneurship Platform. 150 start-ups and 840 participants from more than 75 Russian universities have completed the programme during the operation of the accelerator.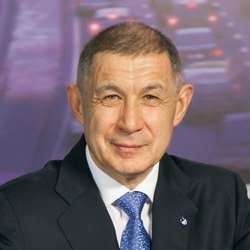 Projects on intellectual production and technological projects account for the biggest share of start-ups (39%) today. Kazan Federal University, Kazan National Research and Technological University and Kazan Aviation Institute are in the top 3 in terms of applications in Tatarstan.
"We would like to intensify the work on Innopolis University, which is a federal integrator of different projects between sectors and universities," Rifkat Minnikhanov stressed. Also, it is necessary to work harder on IT Park, which started to work with university start-ups long before the federal programme started to work. "More than 50 university start-ups were residents of IT Park's business incubator from 2011 to 2022. It is extremely little in the new reality," thinks Minnikhanov, "We are talking about thousands of start-ups that are due to be implemented until 2030."
They want to change the preparation of students' applications by the third stage. The cooperation pattern will be the following: technological entrepreneurs-partners will shape business ideas using universities' competencies. "These ideas are going to be grouped by sectors and go to ministries to coordinate the activity of enterprises and universities. A ready demand for start-up preparation will go to universities for further implementation," said Rifkat Minnikhanov. It is planned to launch University 2035's Projects solution (Skolkovo) and YouGile programme to coordinate the work.
A meeting between Tatarstan President Rustam Minnikhanov and participants of the Association for Digital Development, representatives of enterprises, regional innovative development institutes and ministries was scheduled on 14 February to get acquainted with winners and elaborate further support measures for them.
The head of the Association thinks that Tatarstan hasn't yet used all its groundwork and possibilities. "A lot will have to be done to realise the youth's entrepreneurial potential and training of professionals in technological entrepreneurship," he concluded.
"It will be a success if one or two companies out of this thousand grow"
Student of Kazan State University of Architecture and Engineering Dmitry Yerokhin developed a new material — tensioned fibre-reinforced polymer concrete. Its use will allow promoting products that will help to lower costs on construction and maintenance of the structural system to the construction market.
"Concrete we got used to is a cement binder and fillers, for instance, sand and crushed stones, while in polymer concrete, not cement with water but polymer, for instance, polyether tar is a binder. We designed the composition of polymer concrete mix we use to make our products," the start-upper explained the production technology.
According to Dmitry Yerokhin, the programme is amazing because there was no such precedent. The Genius and Start 1 programmes are aimed to create a product and do research on it, while the University Start-Up supports precisely entrepreneurship.
"Now I am staring a PLC, my company will be named Profil-PolyCom. We will complete the first stage in three months after signing an agreement with the Fund. We make a calendar plan for work stages ourselves, we just have it approved. At the second stage, we create the product's MVP. For some, it is an application, my MVP will be a bridge superstructure I will place on the territory of the university. It will be a demonstration of my product. It is necessary to change the opinion of constructors on polymer materials because constructors in fact don't like novelties and prefer tested materials. We can demonstrate that such a product really works.
I was very surprised how they started to work with us, thousands of start-uppers: the House of the Entrepreneur in Tatarstan created a mentorship programme for us, we were attached to ministries and big enterprise we can resort to for advice," the start-upper admitted. "I am closely working with the Ministry of Transport and Road. It help to look for an area for the production and helped with the first client — I will make 20 polymer concrete trays for a road, for Glavavtodortrans."
After developing the product's MVP, Dmitry plans to apply for Start 1 where one can get up to 3 million rubles for production automation.
"A forum was held in Moscow recently. 50 best start-ups among the thousand winners were listened to. I managed to be in the top 10," Dmitry said. "All the lads are into their ideas. It is so cool that precisely students who don't yet have finance but can generate good ideas, grants are given to check their hypotheses out. And it will be a success if only one or two companies out of this thousand will expand to the federal level."
Emil Kharisov, CEO of FanIsFun start-up, which is a platform where sport fans can talk with their clubs and idols, watch exclusive content, make video calls in a chat, participate in events online and offline, is also developing an MVP project.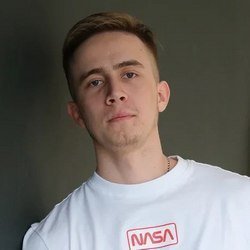 "The start-up support system in Tatarstan is worthy of huge respect," Emil thinks. "Personally in my case, I was attached to the Ministry of Digital Development to support the project and a person thanks to whom I managed to organise talks with clubs."
Maria Bugrova from Kazan State Medical University developed universal dentist equipment from medical silicone to treat muscle disorders of temporomandibular joints.
"My project is now at the stage of creating a PLC," she said. "The idea is that the equipment will be universal. Now there is a classical treatment with guards that are made for every person individually for a clinical situation. Here, on the contrary, the equipment will suit any adult. The idea was to cheapen and simplify the treatment technology."
For instance, the equipment will help to cope with such a disease as bruxism when the jaws clinch, especially at night because the muscles are too tense. So it can be used for different surgeries, for instance, after wisdom teeth removal," the author of the proejct explained.
According to her, the start-up already has the first partner –Oral and Maxillofacial Surgery Unit of Urban Hospital No. 7. In the future, Maria hopes to promote her product through different dentist clinics.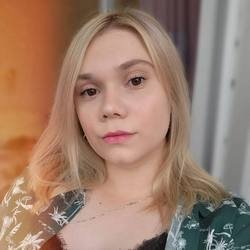 "Strong companies can grow from university start-ups"
"The experience has shown that strong companies can grow from university start-ups: Vk.com was created by Saint Petersburg State University student Pavel Durov, Skyeng — by Georgy Solovyov from Moscow Institute of Physics and Technology, Miro platform was created by Andrey Khusid from HSE NRU," founder of Student RT superservice, CEO of Pitch Line PLC Ilnur Khazipov put examples. "As a Tatarstan example, I can name Kevin Khanda, a co-founder and technical director of KazanExpress who, in fact, started as an Innopolis student. The competition is really growing and will be growing but I am absolutely sure that at least one unicorn and more than 50 strong companies can be born from a thousand winners. The most important thing is to keep in mind that the guarantee of any good product is not to do it 10 times correctly but to do it once but on time.
I know several projects that did without the grant programme, Innopolis student Yury Zarubin, founder and CEO of TalkNow audio dating (attracted the first investment thanks to Russia's former Minister of Communications Nikolay Nikiforov) is one of them. The product was launched full steam, and the lads' investments are far from being those students have," he added.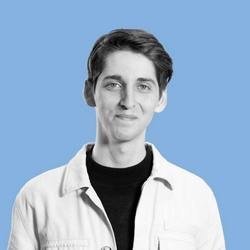 In his opinion, the programme doesn't have so many disadvantages. "Students wrongly shape the problems of start-ups, they think their product is innovative and it doesn't have rivals, almost always neglecting CustDev, which directly reduces the quality of applications. In addition, they don't have experience of working with a legal entity. According to the contest's terms, winners must create a PLC for their activity. However, when applying many don't even imagine how much responsibility there will be behind this," he enumerated. "There is also such a factor as intervention of researches in the work. I personally know four projects whose authors are experienced university workers who submitted their projects via students to get financing. Also, there are cases when a student asked a researcher for consultancy with his idea, while the researcher tailored it for himself."
Money could be invested more effectively
"One of the thousand university start-ups, perhaps, will become a real business, but the question is how sufficient such conversion is for us," Alexander Borisov, head of Tatarstan's first University Start-Up Studio created in a federal programme with support of KAMAZ, Tatarstan Investment Venture Fund and a university consortium at Kazan Federal University, thinks. "It is important to understand that a million rubles is pre-seed money and it is not invested in specific start-ups but in cultivating entrepreneurial competencies."
Borisov thinks that, of course, it could be invested more effectively: "Students don't yet know how to use this money. But this is a big plus too when a personal understands what entrepreneurship is and what it is eaten with. And basically, it is normal to make mistakes. In fact, this pre-seed money is invested in future entrepreneurs so that they develop courage to make mistakes, fall, get up and go ahead again," Borisov says.
However, if the financing went through the University Start-Up Studio, he thinks, the work would be more effective. 19 studios of this kind were created across Russia last year, also in the University Technological Entrepreneurship Platform federal programme.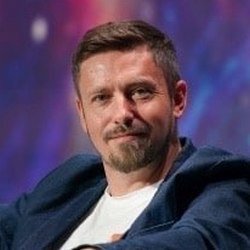 The studio helps to avoid many early start-up diseases and increase the conversion of university projects into businesses. At the same time, they become studio projects, not university ones: the Start-Up Studio becomes the main beneficiary that holds all talks with potential investors, while students and researchers get options in companies, but not the company entirely.
Today the Tatarstan Start-Up Studio focuses on transport logistic spheres (it includes food delivery), HR and HR management automation and educational technologies.
"Alice in Wonderland has an amazing phrase: "We must run as fast as we can, just to stay in place. And if you wish to go anywhere you must run twice as fast as that," Borisov says. "Our situation is same: on 31 December, we received money on accounts, but in December we had already applied for registering two subsidiaries. And our first two projects are already implemented. At the same time, we will take our investment committee to the next pool of projects this week."
"Subscription-based car tyres are one of the first hypothesis the start-up studio is now checking out. We are changing the consumption model itself. A subscription system, air control system in tyres and a monitoring system are appearing here. In case of commercial transportation, drivers often do not control the air in the tyres, which leads to the rapid wear of components," said Borisov. "And the second start-up is the creation of mini-chargers for e-transport. Fixed charging stations are no surprise anymore, Our universities have ideas of how to make light mobile accumulators. And there is a desire to check out the potential market of rapid mobile charging stations."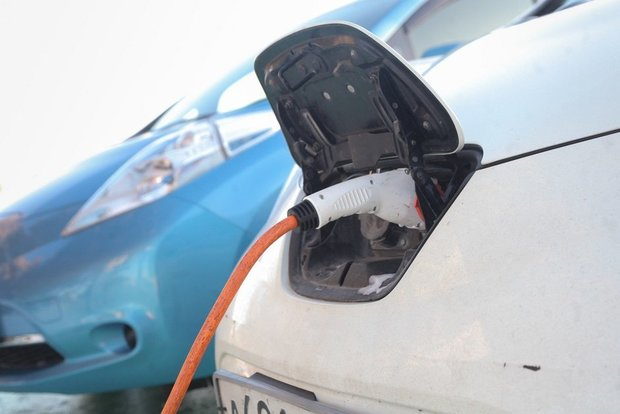 No dialogue between the industry and scientific community
Dias Safin, director general of Idea tech park, think that today it is in general necessary to raise the trust between the industry and the scientific community. "This trust was lost due to a number of factors. It is necessary to reform approaches to working with industrial partners in research institutions — today the industry is waiting for a specific result for reasonable money," thinks the director of the tech park. "Industrial enterprises also should reconsider relationships with educational institutions, appoint a person responsible for the cooperation with the scientific community, with clear KPI."
Safin believes that Idea tech park can become a platform for build a dialogue between the industry and the scientific community, moreover, there is experience of such cooperation: there are both agreements with universities and contacts established with Tatarstan industrial enterprises.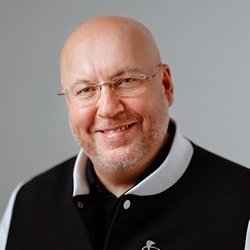 No almost business possible
"People above 40 become the best entrepreneurs despite different opinions. When everything is okay with execution, family and children don't get the attention, there are contacts, there is deep specific experience," noted the former founder of Navigator youth business club, ex-head of projects of business incubators at IT Parks in Kazan and Chelny, co-founder of Sputnik company. "But to launch a new business at the age of 40 and at any age, perhaps, dedicating thinking and skills are needed. The way of thinking is based in the childhood, while skills are obtained in practice."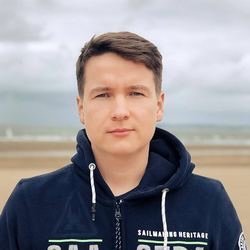 1,5 billion for the country is quite little money that will completely return to the treasury through tax mechanisms, the businessman says.
"A programme participant gets a chance of trying his or her hand at entrepreneurship 'in the sandbox.' There will be no almost business, but a person will be much readier to create something new some time later and repay the debt to the economy," the co-founder of Sputnik is convinced.
"Are there going to be more entrepreneurs from such programmes? For sure. Much more? Unlikely because economic factors influence and people aren't inclined to entrepreneurship in any disguise," he says, "Will potential entrepreneurs be more experiences because of such programmes? Yes, and the chances of their success and the competitive of our economy in world markets certainly grow."
Bashkortostan
Tatarstan