Shortlist: who will be a new whipping boy of Russian football?
Eight specialists who can head the national team of Russia. Version of Realnoe Vremya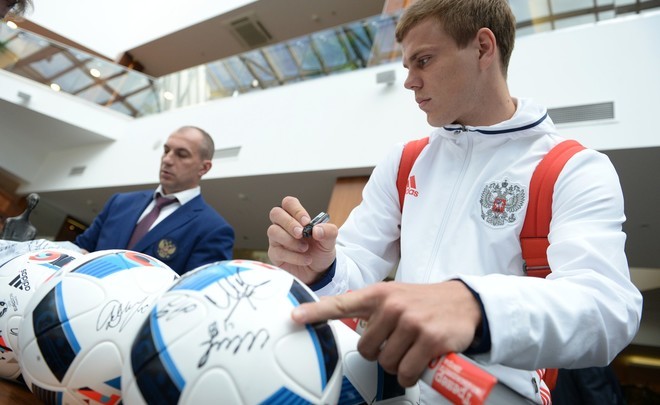 Russian football is possibly going through one of the most depressive periods in history: the trip of our national team to Euro became a terrible despair. Only the epic 1:7 defeat of Portugal can be compared with the 0:3 loss in a game with Wales. Judging by self-consuming jokes on the Internet, this football embarrassment is beating all records. But it is not the end of the world. And even today fans visit sports sites to know news about a new coach of the national team. All in all we will have a WC at home. Memories of Dutch 'magician Gus' make us hope for a miracle. We present you a list of the most probable candidates for the post and a couple of unexpected but quite interesting, in our opinion, coaches. Realnoe Vremya goes into details.
1. Kurban Berdyev is our favourite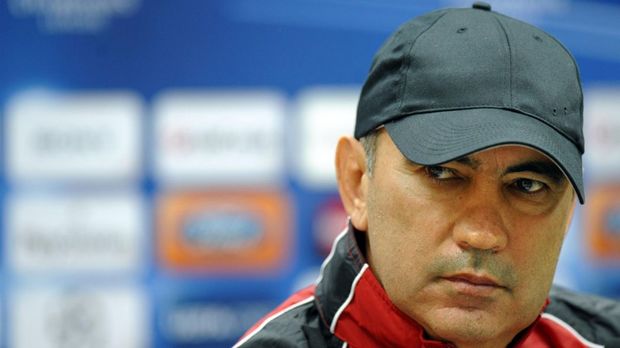 He is No.1 if we are speaking about Russian specialists. Formally he is free of liabilities to a club. In terms of tactics, he is the savviest Russian coach. When the mastery of the Russian players catastrophically falls behind compared to their western colleagues, only finely polished teamwork can save our national team from failure. Berdyev is able to get from his players the maximum of what they are able to do… And a bit more.

What is important is that all players who have worked with Berdyev said he is a very strict on the pitch but turns into daddy outside the field… The atmosphere in the national team will be like at home, without doubts. Berdyev can have problems because in the national team he won't have the time for the tactical drill. Plus his notorious claims about an absolute control of all working processes. It will be interesting to see how a Russian specialist will stand many influential lobbyists who want to see one or another performers in the national squad.
2. It is not time for Valery Karpin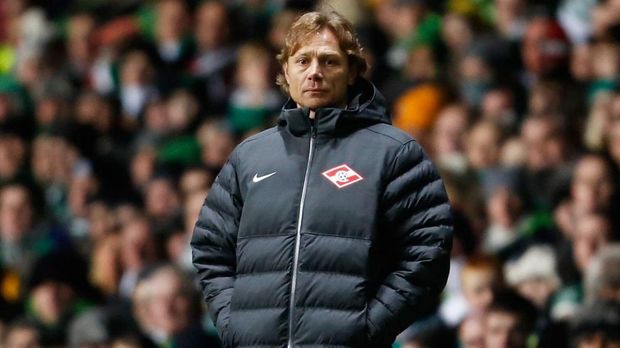 Just recently Karpin was called the most prospective young Russian coach. One of the best players in the history of our football who achieved fame and gained respect of the fans of Spanish Celta and Real Sociedad, successful businessman, sponsor of road racer's team came back from Spain to Russia in order to start a career of sports functionary and coach.

Karpin is endlessly self-confident. But according to the first steps in coaching, it is not enough as well as being a motivator. When Valery Karpin left Spartak, his work in Spanish Mallorca was not very successful. Then he started a very risky venture – headed Torpedo Armavir. Karpin left the first division together with this team. He needs to make his CV a bit better in order to head the national team of Russia. If not now, we would like to hear 'So, what?' at a press conference after the match of the national team of Russia with some French team.
3. Did Stanislav Cherchesov say goodbye to Poland too early?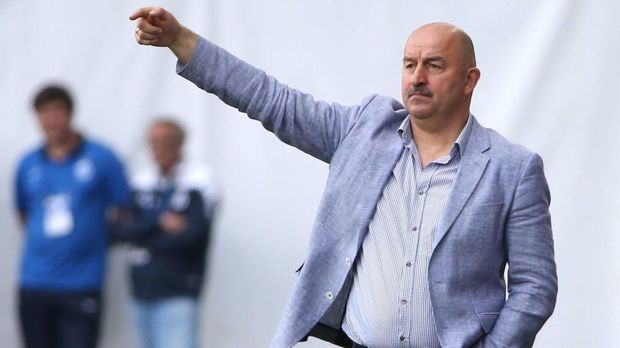 He is experienced, strict and knows how to achieve a result. Recently he announced he would leave Polish Legia. Cherchesov made this club champion. It is quite a good moment in career to start doing some prestigious job.

The fact that apart from Legia Cherchesov did not reach any great success as a coach rises doubts. The result of Dynamo in 2014/2015 had a serious impact on the reputation of the coach. The fourth position and a ticket to the European League is a big result for somebody, but it is not for this team who had a star collective under its flag: Valbuena, Kuranyi, Kokorin, Zhirkov, etc.
4. Will Manual Pellegrini be sad?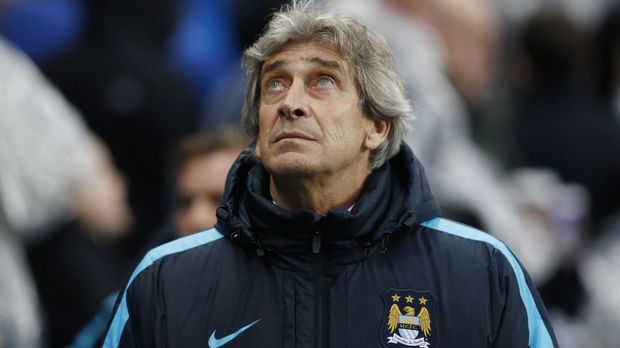 No one would question the level of this Chilean specialist, but he got used to work with top players. In Villareal, he had Diego Forlan and Juan Riquelme at his disposal. In Malaga, which he led to the best result in the history of the club (4th position in La Primera), he worked with Santo Cazorla, Isco, Martin Demichelis…

Then Pellegrini worked in Real and ManCity. No comments, to coin a phrase. It won't work in the national team of Russia: he asked the president of the Russian Football Union to buy the best midfielder and got some Kevin de Bruyne… Remembering Pellegrini sitting on the bench and sadly looking at Aguero and his company's game, we can imagine that unbearable sorrow in his eyes when he sees football performed by Russian 'masters'.
5. 'Louis' van Gaal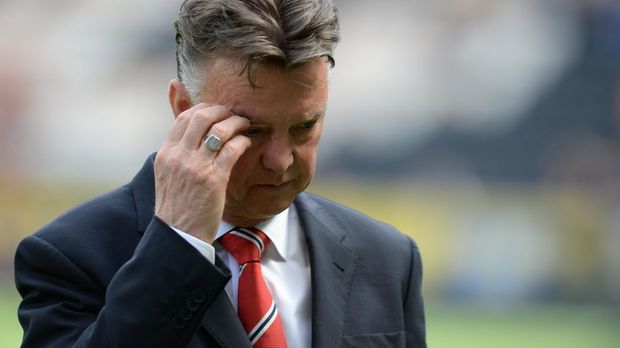 He is a genius football geek. People either adore or hate him. He has had many breath-taking ups and dramatic downs. His skill and desire to work with young players can be his main advantage for the national team of Russia. Moreover, Louis van Gal is a classical image of Dutch coach – heir of the studying of great Crujiff. In the 2014 FIFA WC in Brazil, the national team of the Netherlands reached the semi-final where the Oranjes were defeated by the Argentinians. In addition, he did not have a wide range of performers who the Netherlands usually does, he used the counterattacking 3-5-2 scheme.

By the way, it is almost the same what Berdyev did in the last season in Rostov. Van Gaal's disadvantages are his contentious temper, quarrels with experienced players. There is an absolute plus: we won't have to purchase the contract from Manchester United who said him goodbye for the sake of another 'especial' – Jose Mourinho.
6. Unai Emeri is a surprise for a 'poor player'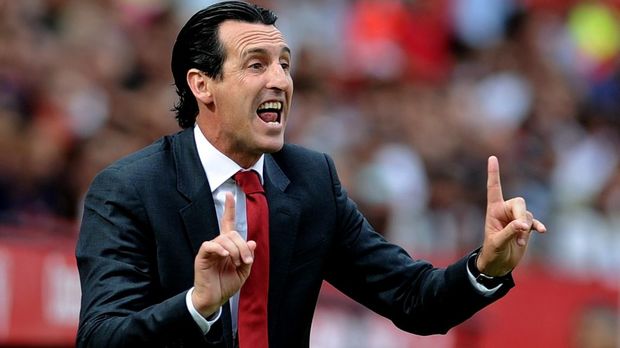 It is gonna be a surprise! Especially for Artyom Dzyuba who has cemented his status of the key forward of the national team. Well, the 'poor coach' will have a chance to prove Artyom he deserves something in the world… because three wins in the European League possibly did not assure him…

Emeri left Sevilla searching for new challenges with a good financial component. To tell the truth, in Russia, he will have to face a mysterious Russian mentality. He could not find out it in Spartak. We did not remember the sad final in Spartak but Kurban Berdyev's marvelled comments. He assured the sceptics that Emeri was building from Spartak a modern European team.
7. Rinat Bilyaletdinov. What? Why not?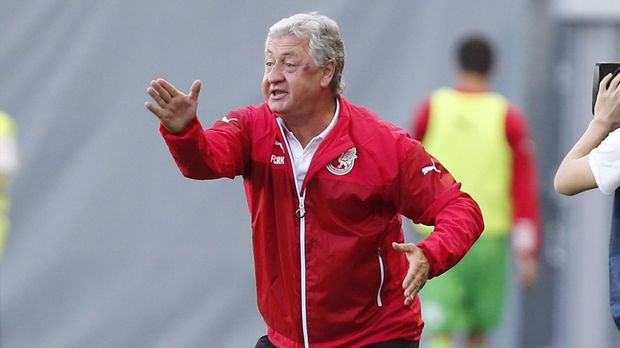 What? He is the person who has a desire and skill while working with the young. It's high time to change the generation in the national team. Rinat Bilyaletdinov personally knows many players who knock the doors of the national team. Pavel Mogilevets and Elmir Nabiullin were included in the list of the candidates for the national squad thanks to his effort. Moreover, Bilyaltedinov is the champion of the attacking football. It won't be boring to visit press conference with him.
8. What about André Breitenreiter?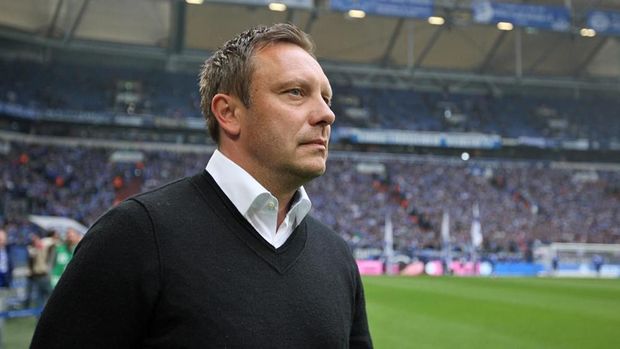 42-year-old German specialist was the coach of Schalke 04 in 2015-2016. The club from Gelsenkirchen took the fifth position in Bundesliga. But Breitenreiter was dismissed because he could not reach the Champions League while it was his task.

The main advantage of the former coach of Schalke o4 is that he understands Roman Neustädter's forte. And he knows how to use this player to best advantage. It is what Leonid Slutsky lacked in Euro-2016. Trying to find any logic in the invitation of the player to the main competition of a two-year cycle who got his Russian passport a few weeks ago, you understand for the coach of our national team this quality is the key.
By Anton Golov. Photo: eurosport.ru