Medvedeva's pressure does harm to Zagitova: Tatar princess's victory in Finland leaves an open question
Alina has had no defeat at the moment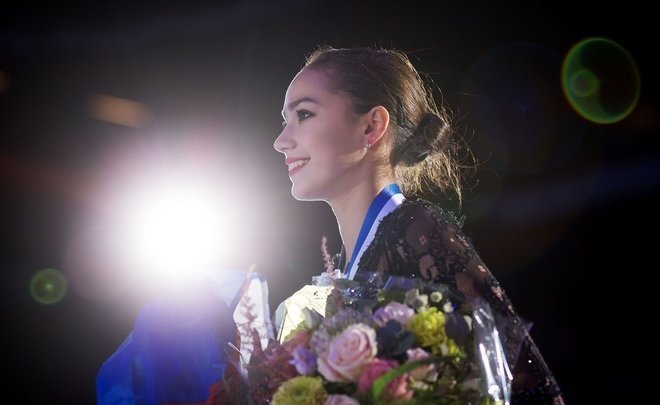 Zagitova has had no defeat in the new season. She competed at a Grand Prix stage in Finland on 3 November and won with a notable advantage. But her performances can't be considered perfect. Zagitova made a mistake in the same cascade of jumps in both short and free programmes. After the competition, the figure skater gave a curious interview that can explain a lot. Realnoe Vremya tells what does the most harm to Zagitova.
''Listen, we aren't robots''
Emotions often have a decisive meaning in figure skating, especially among women. Those who coped with the psyche become champions in most cases. But as soon as an athlete makes a mistake, let down, results will immediately go down.
After the performance in Finland, it became obvious the same fate awaited Zagitova too. Earlier, most slips and mistakes of Alina used to be explained by different factors not linked with psychology. But now we must admit she isn't a robot and is vulnerable to the problem like others. However, the Olympic champion herself doesn't try to hide it.
''Listen, we aren't robots to always perform perfectly. At a moment I was too nervous. I wasn't focused on the competition a bit, I was like in a fog. I felt uncertainty. I have things to improve. I'm already an experienced athlete, I must push myself,'' Zagitova admitted after the short programme.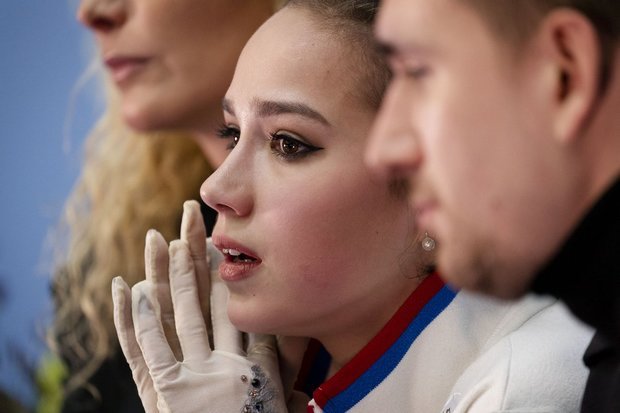 She won it even despite a slip in the triple Lutz and the triple Rittberger. It seems the absence of Alina's real rivals in this competition saved the athlete. The failed element didn't affect Zagitova's position, she has been ahead of her pursuers by several points. So before free performances, there was no doubt she would win. But questions about Alina's readiness for the most important competitions of the season remain and concern more than this Grand Prix…
Temporary difficulties and Zagitova's sincerity
Before the free programme, Zagitova managed to give plenty of comments that can make up a full text. The figure skater answers journalists' questions so sincerely and honestly that makes to forget all criticism levelled at her.
For instance, it became known Alina continued following posts in social networks. Her words ''Of course, I read everything that people write'' frighten a bit but at the same time unites her with figure skating fans more. Or the statement about ''the first place and my points mean little to me if my skating had mistakes'' perfectly combines with ''I proved everything at Pyeongchang and skate for my pleasure''. And her revelations about the staging of programmes like ''I didn't get the short programme first'' just eliminate all borders between the unattainable champion and an ordinary athlete.
After this, you start to have another attitude to the free programme. It's unknown if the education of fans is included in her coach Eteri Tutberidze's plan to seize the world. But Zagitova seems to have the most loyal fans among all contemporary figure skaters soon. And even slips or falls won't be able to discourage them from supporting Alina.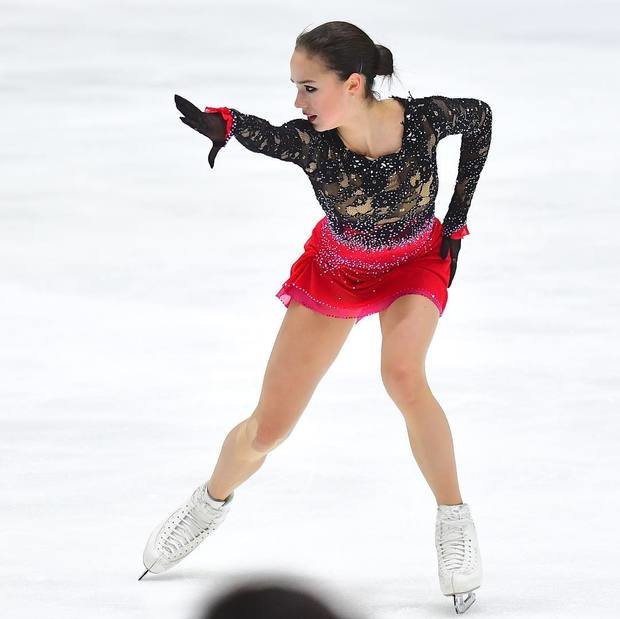 ''Today I haven't had due attitude''
As it was supposed, Zagitova won free programme, but it's hard to call the performance perfect. Alina made a mistake in the triple Lutz and the triple Rittberger again. Though the result was quite good, the figure skater herself and her coaching staff were obviously discontented. For instance, the execution was evaluated a bit higher than that of another Russian Konstantinova who was second after Zagitova in the end. And Alina's total score was ten points less than her result in German Oberstdorf in September.
It became clear psychology was the point immediately after Zagitova's speech at the press conference. Answers of Alina resembled a story of a football team coach when the team was stronger than its opponent beforehand and it had to compete even if it didn't want to.
''I don't like the performances very much. The free programme is a bit better than the short one, but it's not perfect anyway. My goal in the next seasons is to skate with pleasure and show good skating in every competition. Today I haven't had the attitude I usually have. I had been thinking of my short programme for long, I'd been analysing it all night long. I woke up in the morning and said to myself I needed to skate well, so that spectators would like me, to please everyone with my skating. Not everything worked, I won't say what exactly, you saw everything yourself,'' Zagitova said immediately after the victory.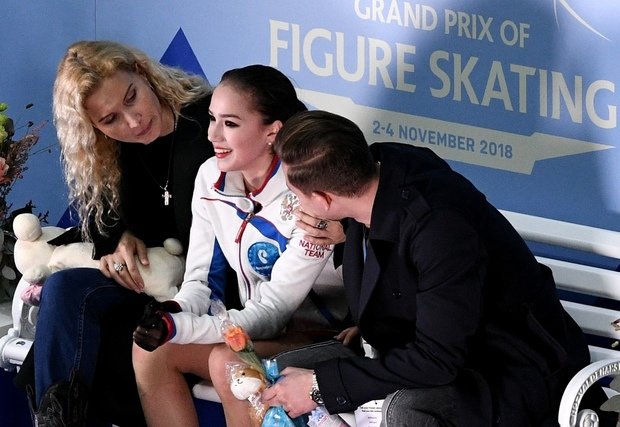 Medvedeva's pressure does harm to Zagitova
All the things Zagitova said before and after the Grand Prix in Finland perfectly suits the theory that she is still dependent on the topic of her rivalry with Evgenia Medvedeva. First, she slipped out about her nervousness, which began a week ago when one of her rivals in the season (Tuktamysheva) confidently won in Canada, while Evgenia went up to a bronze from the seventh position in the short programme.
''I got nervous less than a week ago. Perhaps, it happened due to too much tension. I needed to start the performance but I didn't get I needed to start the performance,'' Zagitova told. Then Alina raised a question of mentality, which unexpectedly began to fail her body in competitions – ''The body remembers everything, but my head bothers a bit. I've already proved everything to myself, I just need to skate for pleasure.''
Sadly, it seems that her obsession with the rivalry with Medvedeva and Tuktamysheva who has joined them starts doing harm. If Alina keeps reading all social networks and having imperfect rotations each time when Evgenia and Liza win in parallel competitions, it will bring nothing good. Alina won't be able to avoid the public's pressure anyway.
Udmurtia
Tatarstan