''I've never felt such adrenaline'': Alina Zagitova opens season with new world record
The figure skating federation separated the 'Tatar princess' and Evgenia Medvedeva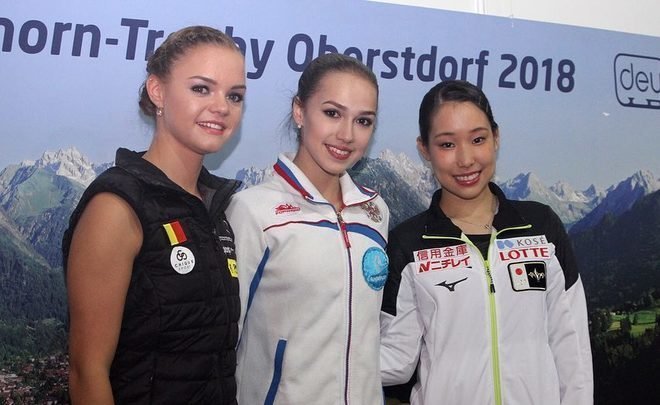 The post-Olympic year in women's single figure skating promises to be quite hot. The attention of fans of this sport has been drawn only to Russian female athletes for the first time in many decades. The drama is that both Evgenia Medvedeva and Alina Zagitova are pupils of one coach Eteri Tutberidze. And the first of them has simply escaped from Russia this spring. Now she's living in Canada and training with Brian Orser, which heated up the already hottest plot of modern figure skating. Realnoe Vremya tells how Zagitova won the first half of the debut round of the opposition with Medvedeva.
Busy summer and Medvedeva's shadow
Last season Alina Zagitova won almost everything – the Championship of Russia, the European Championship, Grand Prix final, the Olympics, the young Tatarstan-born athlete couldn't win only the World Championship. After a series of falls, Alina was only fifth. It was her first performance on the ice after the triumph in Pyeongchang, and some observers and fans started to underestimate the Russian's accomplishments with a great desire. This is why the current season is so important for Zagitova – not the repetition of last year's results but the confirmation of a very high bar she raised for herself is expected from her.
Alina had a busy off-season, she was taken to many events – to Putin's inauguration, the honouring in Izhevsk, even Sabantuy, which was in Moscow. Zagitova was also gifted a dog named Masara, she babysat it and clowned around by simultaneously increasing the love of Japanese fans, which is already overwhelming. Unlike Russia where the media almost didn't cover the athlete's life as it had been an order, Japan turned Alina into a pop icon shooting entire programmes about her and constantly inviting her to competitions and exhibition performances. In addition, Zagitova became an official image of several Japanese brands and began to learn the language of the Samurai – so much she liked the country. The figure skater has changed physically much, she's several centimetres taller and has turned from a teenager into a charming young woman. She told about it herself in an interview to the official page of the ISU.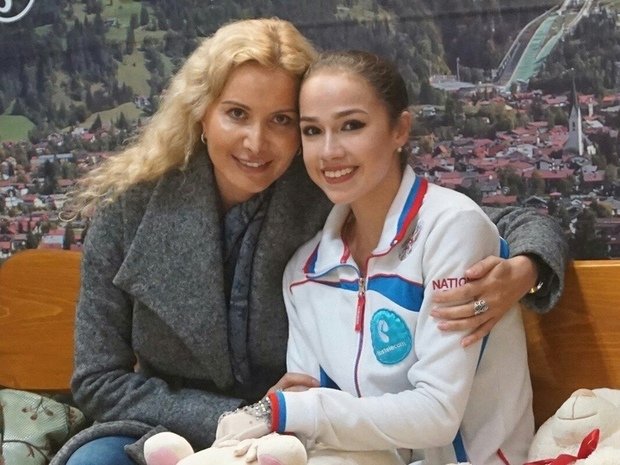 ''Growing older I start to be more serious, pay more attention to things like food. I notice these situations, in the training process for example. When the coach tells me to do these three jumps, I cannot not do them, because I know myself that I have to do that. I am approaching everything with more responsibility,'' she said.
But she couldn't get rid of the persecution of Medvedeva's ''shadow''. There was a secret competition between the figure skaters throughout the summer whose friendship, as it turned out, existed exactly before Evgenia's defeat at the Olympics. After that, the first meeting of the athletes this season was quite tense – both athletes fell in their final rehearsals in Moscow, didn't perform several elements wells and didn't utter a word to each other.
Zagitova and Medvedeva separated
Amid that huge pressure, which is put on Zagitova on the first days in the new season, there was found a positive detail for the figure skater. Judging by her short and free programmes, Alina can lose to herself, at least, in the fight with Medvedeva. Canadian-born Orser's pupil had a too simple combination of elements.
Meanwhile, Zagitova's first competition in the new season was crumpled, but it was outside the ice rink. The figure skater had to miss the Ondrej Nepela Trophy in Slovakia. According to the Russian Figure Skating Federation (RFSF), the athlete had problems with documents. Then Zagitova was urgently fielded in the Nebelhorn Trophy in the German city of Oberstdorf.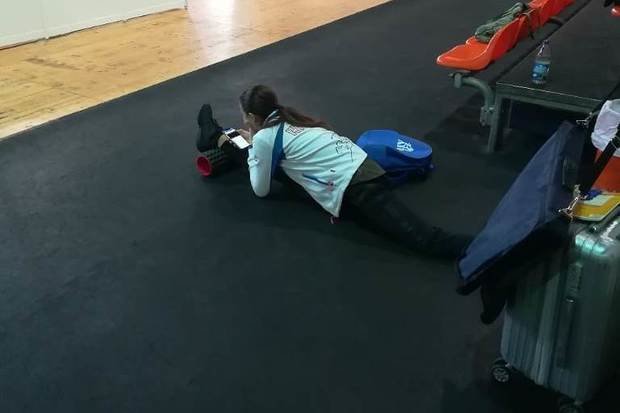 It should be noted that the RFSF did its job well to smooth things and prevent acute questions. The federation fairly decided to send Zagitova and Medvedeva to different Grand Prix stages dividing different competitions between them equally. So Evgenia will compete in Canada and France, while Alina has competitions in Finland and Russia. It's quite a sensible decision from a perspective of settling conflicts and too boring fight for gold medals.
The Phantom of the Opera and new record
Another important moment is about new rules. The ISU completely revised the scoring system, which led to the cancellation of historical records in figure skating. Many people saw a desire not to let Zagitova cheat with high points. Perhaps, this decision really has a subtext regarding Alina. But actually, it's unlikely to be about the Russian athlete only.
However, as much as you change rules, it's not easy to win mastery and hard work at training. Fans are looking forward to seeing Zagitova compete in official contests to finally see their favourite in action. Alina didn't fail and showed the skating an Olympic champion must show in Oberstdorf. She managed to handle the nervousness and smoothly performed a triple Lutz and triple loop combination and seriously enhanced the difficulty of ends to the music from The Phantom of the Opera musical… Slips remain, of course, including skating out of tune. However, they can be forgotten at this stage.
Zagitova went ahead of her closest pursuer from Belgium Loena Hendrickx with more than 8 points and set a world record in short programme with 79,93. One week ago, Medvedeva had a bit more than 70, which is quite eloquent considering both athletes didn't have falls and big slips.
Zagitova herself assessed her performance almost without emotions. Having completed the programme, Alina left the ice with a serious face. And it seems she started to correct her mistakes at this moment. But some time later the figure skater put it down to nerves from the debut performance in the season.
''I was very nervous. But it was fine for the first time. I missed competitions, I've never felt such adrenaline,'' Zagitova said.
However, Alina has opened the season. We can only hope that it will be easier for her after such a convincing beginning and she will become stronger even without looking back at her rivals.
By Zulfat Shafigullin. Photo: vk.com/eteritutberidze
Udmurtia
Tatarstan