Kazanorgsintez starts to produce ethylene from propane
The enterprise is not only going to augment capacities but also diversify its feedstock in the development programme of factories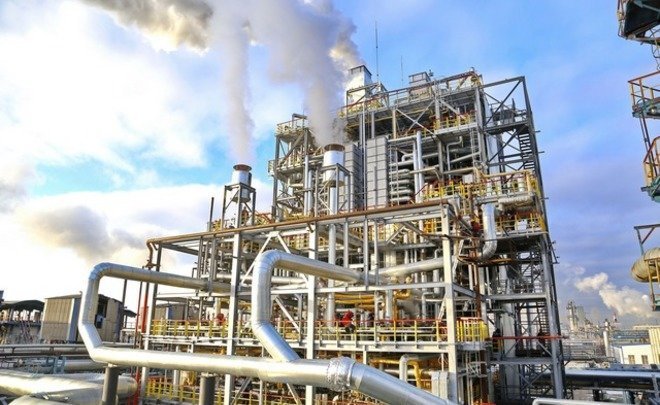 The development programme of operating factories in 2018-2020, which was presented at the meeting of shareholders of Kazanorgsintez, is aimed to develop two major production chains – low-density polyethylene and polycarbonate. Fulfilling it, Kazanorgsintez tries to reduce the dependence on feedstock supplies and energy resources. At the same time, the programme's projects are also designed to decrease the environmental impact. Chief Engineer of Kazanorgsintez PJSC Rafael Safarov told about the propane-based ethylene production scheme, new cumene production technology and augmentation of polyethylene production capacities.
Modernisation goes on
Mr Safarov, do I understand correctly that the modernisation programme for 2018-2020 is the second big wave of update at Kazanorgsintez after the one in 2004-2010?
Not exactly. In fact, modernisation has been held almost constantly since 2010. Measures on technical rearmament and improvement of operating factories are taken in six factories every year. Not only some units and details are substituted during this work but also new equipment is installed. At the same time, there are bigger and smaller projects. The development programme of operating factories in 2018-2020 has several big investment projects at once, which refers to major production. Its main task is to provide effective use of current capacities of Kazanorgsintez PJSC by using its existing potential. In addition, offers to introduce additional investment projects to the programme and its prolongation until 2022 are prepared. We're also building several big infrastructural facilities now.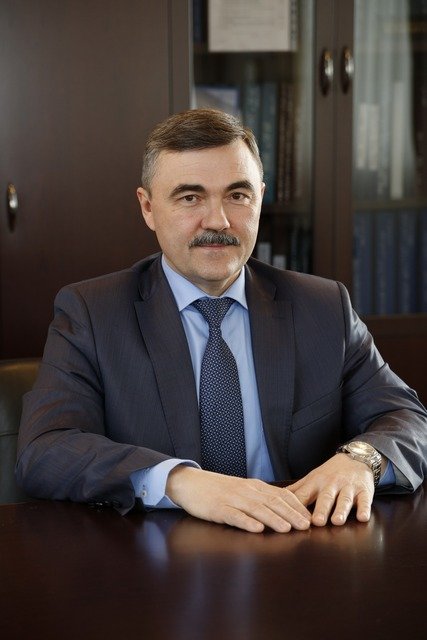 Which factories will be developed?
Among big projects in the factory, we can note the continuation of large-scale modernisation of the ethylene plant, implementation of a new isopropylbenzene production technology, modernisation of one of the three reactors in the low-density polyethylene plant. The project of expansion of capacities in the polycarbonate plant is under discussion.
Is it substitution of old equipment for new?
Yes, but the current task is to update the equipment. One of the main tasks of the programme is to solve the problem of feedstock deficit for operating pyrolysis units and expansion of capacities of polyethylene production.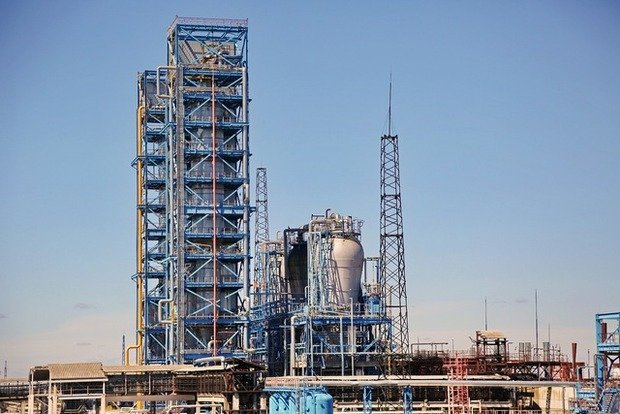 How can polyethylene production capacities increase after modernisation?
It's planned to increase the total capacity of low- and high-density polyethylene plants to more than 800,000 tonnes a year and to 1 million tonnes further. Last year, we produced the record volume in the enterprise's history – 726,000 tonnes.
What about updating infrastructural facilities?
Now we're building a new reservoir to supply water to the enterprise and new districts of Kazan as well as a new collector to send treated sewage back to the Volga River.
Get rid of feedstock deficit
As you said, the most important task is to get rid of the feedstock deficit. But how can the enterprise solve the feedstock problem on its own with modernisation only?
Ethane and liquefied hydrocarbon gases – propane, butane – are used at Kazanorgsintez as feedstock to produce ethylene. But ethane is the main source, its supply volumes are limited. This is why it was made a decision to reorient a part of capacities to refine propane feedstock. The modernisation will allow to save the possibility of increasing ethane refining volumes and provide technological flexibility of production from a perspective of feedstock. We continue updating pyrolysis furnaces in the same plant. A new four-chambered Technip furnace is built now in E-200 unit with a capacity of 72,000 tonnes of feedstock a year. It should be reminded we launched an analogous two-chambered pyrolysis furnace in 2016.
We announced the launch of new furnaces and scheduled it for the end of this year. And we plan to complete the project by 2020. We're going to increase the production of our own ethylene after all work is completed.
At the same time, we plan to reconstruct the Reactor B in the low-density polyethylene plant to increase its capacity. We updated the Reactor A and C as early as 2010 having increased capacities of each reactor to 220,000 tonnes of polyethylene a year. Now analogous work is planned to be done in the Reactor B.
Increase efficiency by eco-friendliness
Talking about the programme, you also mentioned a new isopropylbenzene production technology. What a project is it?
It's another area. Isopropylbenzene (or cumene) production is a part of polycarbonate production chain. Isopropylbenzene is needed to produce phenol. And Bisphenol A, which is the foundation for polycarbonates, is made of phenol. Orgsintez began to work in the Soviet era with phenol production: phenol and acetone production launched in 1963 by purchasing isopropylbenzene from others. And our own production of isopropylbenzene started in 1964. The production technology hasn't changed since then. Of course, equipment was updated there as well as in all Kazanorgsintez factories. But the technological process itself remained: an alumochlorid homogeneous catalyst was used. The technology is energy intensive, there is a big amount of side products and sewage during its production process.
We're implementing an absolutely new cumene production technology with a zeolite catalyst designed by Badger Licensing (USA). It will allow not only to increase the efficiency of energy resources and feedstock use but also considerably reduce the negative environmental impact.
Won't other plants be updated?
There are projects on a smaller scale, we've already completed a part of them. We installed a waste gas recovery unit in the same low-density polyethylene plant in the Reactor C. Previously, a similar system had been installed in the Reactor A. And ethylene whose reaction wasn't completed and solvent are found in wastes gases created in polyethylene production. They used to be simply burnt in the flare, while the recovery system allows to emit them and get them back to the technological process. There is a dual effect here: economy and reduction of emission volumes.
Three-layer tubular FFS film production for packaging our own products is another project. The first stage has been launched this spring, the second one will be put into operation next year. And the soot concentrate unit is built now, which we need to make black low-density polyethylene. It's mainly used to manufacture polyethylene pipes. The launch is scheduled late this year.
To provide Rainbow with water
Kazanorgsintez has its own water intake and treatment facilities. Why is the enterprise launching water projects again?
In fact, we continue the work we began several years ago. Speaking about the water intake facility, we updated its collector, substituted iron pipes for polymer pipes. So we both improved the quality of water and reduced the impact on the soil from corroding iron pipes. We completely stopped using chloride in treatment facilities having substituted the water treatment system – with the help of low-concentration sodium hypochlorite, which we make ourselves of sodium chloride. The method is also safer for both the person and nature.
Now we're building a new water reservoir with a capacity of 8,000 cubic metres in addition to the existing one. We will apply a treatment facility location scheme there, which is unique for Tatarstan. Underground reservoirs located horizontally are traditionally used. Our project is unique because all facilities are located vertically. That's to say, a reservoir will be underground, and the treatment facilities will be underneath. According to the system all water goes down through treatment stages on its own.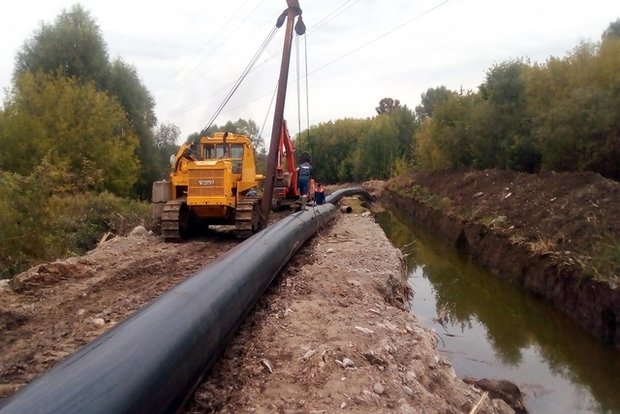 Why are such volumes of treated water needed?
The enterprise itself needs quite big volumes of water for both a technological process and supply of 8,600 people working at Kazanorgsintez with water. In addition, we completely provide Rainbow residential district with water. New blocks of flats are erected there, and we need to have additional water reserves.
Is anything done in the sewage system too?
Yes, last year we already updated slurry and drying beds in the industrial sewage water neutralisation and treatment shop. Now we're building a new collector to send treated water back to the Volga River. Its technology will be similar to the one we build for water intake facility. There is still enough to do here, of course. But we will have a completely new water intake facility, treatment and release system complying with the highest ecological standards by 2020.
By Margarita Tsvetkova. Photo courtesy of Kazanorgsintez PJSC
Tatarstan