Wilfredo León (Zenit) – athlete of the week by Realnoe Vremya
He arrived in Kazan as a whizz-kid and went as a legend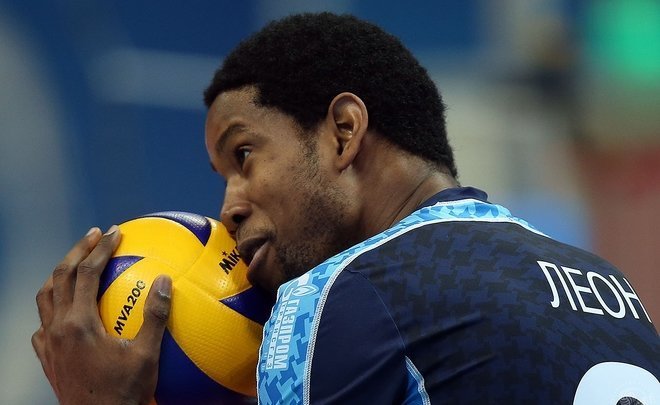 Late last week, as well as one week ago, Kazan said goodbye to the figure that grew into an outstanding athlete as time went by and became a symbol of success and victories for the city. But unlike Gökdeniz Karadeniz, Wilfredo León doesn't leave sport but moves to Italy. Meanwhile, Realnoe Vremya's sports staff launches a weekly column in which it will choose the best athlete of the week in Tatarstan for the last seven days. And one can't probably find a better moment for it – on 13 May, León ended the victorious Champions League final with his famous ace. Realnoe Vremya tells why the Cuban is the major sports figure of the last week.
Where did Perugia's president find the money for León?
One week before his farewell match and before he would end probably the tensest and beautiful volleyball final of the last ten years with his tough ace, Wilfredo said the season would be grandiose if they won the Final Four at home. Then he would be happy. By the way, in the Champions League's semi-final, the Cuban buried his future club Perugia, in fact, and proved he was a professional.
Already after the Final Four when Wilfredo gave an interview to the European Volleyball Federation (CEV) under the lights and surrounded by journalists, quite a typical middle-aged man in a black glowing jacket who interrupted and replied instead of the hero of the day was standing behind him. It was León's new club's president Gino Sirci, the person who found the money needed for the contract of Wilfredo in Italy. And it even seemed that Sirci considered the Cuban as his property. When the player was asked whether he didn't feel pressure in games against Perugia because he already has an agreement with it, the Italian functionary took the floor and assured there hadn't been any pressure. But it was already clear in this interview that León won't have the freedom. It is rumoured among Italian journalists that Gino Sirci has quite close links with the mafia, and the money for the Cuban was found not necessarily legally.
How the great era began and ended
León played his first match for the national team of Cuba 10 years ago, at the age of 14 as a substitute in the fourth set of the world qualifying tournament against the national team of Germany. At 17, he already became its captain, and nobody doubted any more Cuba had a new volleyball genius. But the player needed to move to one of the strongest European championships to grow. They are three: Russia, Polish and Italian. However, turning to the volleyball federation of Cuba and asking to leave the Island of Freedom, he was blacklisted, in fact. He was immediately disqualified because people don't leave the ''paradise of socialism'' without a reason.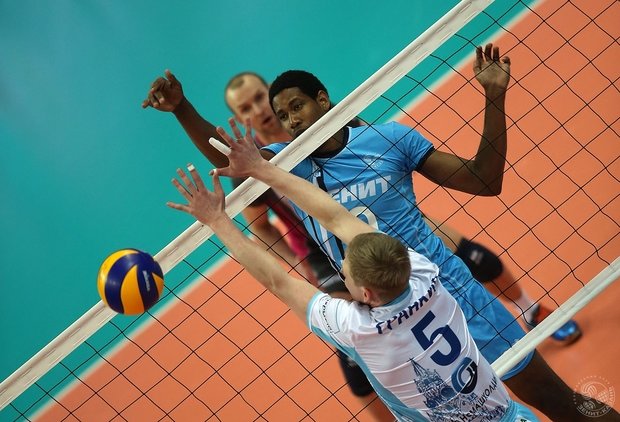 Last spring, Wilfredo León said to R-Sport he made a decision, he wanted to play for the national team of Poland. According to him, this doesn't mean he doesn't love Cuba. He does love it. He was born and grew up there, got an education, and his family still lived there. But for some reason, he decided not to play for the national team of Cuba, and it should respect his choice, his decision. It's not what some people who think I chose Poland for economic and financial reasons think. He gave Cuba all it wanted from him at that moment and paid heavily. Now he wants to live for his family, for himself, for his new country. But Cuba doesn't want to accept it. That's it. He is called a betrayer, but Wilfredo doesn't think so.
Meanwhile, right Zenit-Kazan, which decided to stay among giants of world volleyball seriously and for long, was the only club that was ready to pay not a famous and mature player who had one year of gap €450,000 a year. And if upon arrival in Zenit, León had some deficiencies in reception, one year later, the Kazan team had a volleyball weapon of a new generation, which had never existed in the world practice, at its disposal. It's a powerful serve that often turned into a decisive ace, excellent reception and killing end together with a basketball jump that enables to jump rivals' blocks over.
However, the financial demands of the Cuban genius also grow annually. In 2016, León signed a new two-year contract in which he already got €1 million a year and became the richest volleyball in the world. In autumn 2017, negotiations about the new contract of the volleyball player began. And here the sides couldn't come to an agreement, which became the beginning of the end of Wilfredo's great era in Kazan.
Understandable desire of the new challenge
And we need to say the era really became historical and unforgettable. And it's a big question if Zenit-Kazan ever becomes as strong as it has been during these four years when León shone in a blue T-shirt on the court. In Tatarstan, he already became the four-times owner of the Russian Superleague Cup, Russian Cup, he raised the Russian Supercup above his head three times, won the Champions League for four seasons in a row. Last December, he finally got the last trophy he lacked in his career and in history of Zenit-Kazan – 2017 Club World Championship. So he had a kind of penta trick (five trophies per season).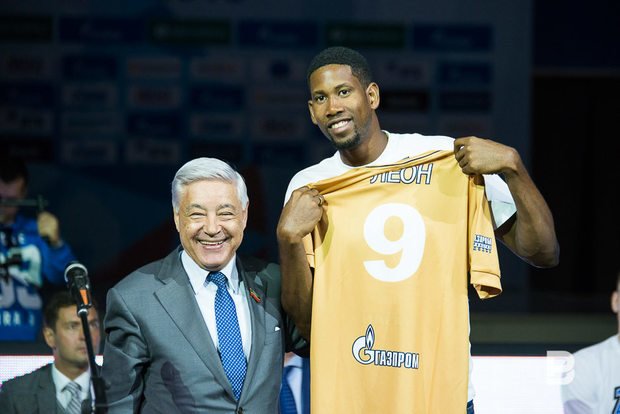 The Cuban outside hitter gained no less personal prizes: 2009 World League's best attacker, MVP of the volleyball tournament of the Pan-American Games (2011), Champions League Final Four MVP (2015, 2016), Russian Championship Final Four's best server (2017) and many others. Playing in Russia, he won absolutely everything that exists in this sport at the club level. And his desire to try in a new place is quite understandable. Moreover, the Italian league is becoming more competitive. And major opponents of Perugia from Lube Civitanova do have money and ambitions. For instance, they've signed another volleyball ''magician'', Yoandy Leal from Sada Cruzeiro. We should consider the fact that Wilfredo got Polish citizenship, and his spouse comes from there. And, of course, a constant presence in the Schengen zone will simplify his family's life a lot.
Kazan will always wait for Wilfredo
However, the Cuban doesn't exclude he will return to Kazan. Especially taking into account how difficult it was for him to say goodbye to the city where he achieved a lot and that loves him much. After the Final Four and probably the most beautiful end of the career at the Kazan club, your correspondent approached Wilfredo and asked whether it was possible he would return to Zenit to continue the career (or end it). León said there always was such a chance. He didn't exclude he would return to Zenit in the future because the club gave him a chance, believed in him. It meant a lot to him. He said to wait and see what would happen several years later.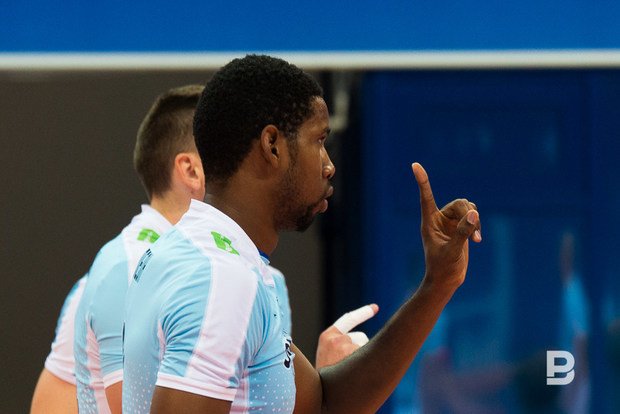 However, later when the volleyball court was removed in Basket Hall, and nothing reminded of the Final Four, representative of Zenit's press service Ravil Rakhmatullin said it was unknown whether the team would need León so much because it had already found a substitute for him – French outside hitter Earvin Ngapeth.
In any case, whatever Wilfredo León returns, Kazan volleyball fans will be happy. Only a handful of people deserved such a farewell he got in Tatarstan: Aleksey Morozov, Gökdeniz Karadeniz and the very Cuban magician, in fact.
Good luck, Wilfredo. While we will stay tuned for your career and wait for you at home. In Kazan.
Tatarstan