''Stab in the back'' of Tutberidze and Zagitova by Evgenia Medvedeva
How the ''real patriot'' framed the coach and ''friend''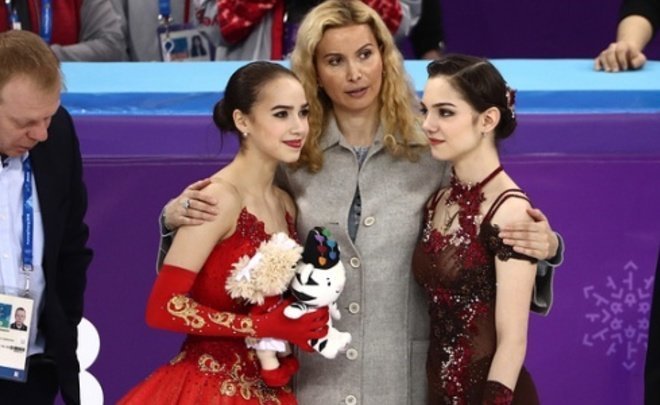 Who could ever think in late February the bright victory of Alina Zagitova in Pyeongchang would provoke a storm, which later would involve many people in its flow. However, not very Alina but her defeated teammate Evgenia Medvedeva became the leading character. We can guess as much as we want what it is – envy, offence or something else. Nevertheless, Medvedeva decided to leave her coach Eteri Tutberidze and did it not very correctly. Realnoe Vremya tells about it.
Medvedeva has gone and will never come back
The summer calm figure skating world has been recently stunned by the news about Evgenia Medvedeva's departure from her mentor Eteri Tutberidze. After 11 years of cooperation, the figure skater decided to continue working with another specialist. Sambo-70 Sports and Education Centre, where Medvedeva trains, director Renat Layshev told about it. Canadian Brian Orser, who is working with two Olympic medallists in the men's singles Javier Fernández and Hanyu Yuzuru at once now, is highly likely to become the new coach of the figure skater.
The story turned out to be with a hint of embarrassment and continued with Tutberidze's speech on Channel One. The coach shared several interesting details at once, which are anyway linked with Medvedeva. Some of them were quite offensive to other people. For instance, they can cause an unclear reaction of Zagitova. Tutberidze explained the departure of one of her strongest pupils by Alina's performance and told about an absolutely non-sporting behaviour of Medvedeva right after the performance in Pyeongchang.
''After leaving the ice, she said such a completely childish phrase, you know: 'Couldn't you keep Alina in juniors for one more year?' I said I needed to give everybody equal chances and I didn't have the right to stop a person,'' said Tutberidze.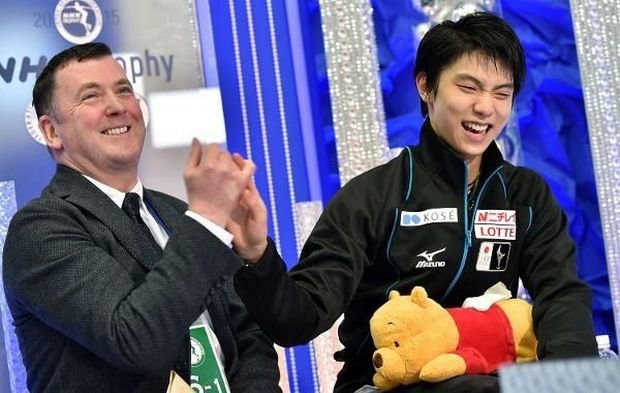 Pseudo-patriots and change of citizenship
It's interesting that the topic of a soon change of her sports citizenship rapidly substituted the talks about Medvedeva's departure from the coach. Armenia, her father Arman Babasyan's homeland, was called among the first candidates ''for Evgenia''. However, President of the Figure Skating Federation of Armenia Melania Stepanyan denied this information later. So we are talking about performance for either Russia or Canada or Japan, which are very interested in the figure skater of such a level. However, Medvedeva herself denied the rumours on 7 May and assured she would compete for Russia. However, as it's known, talks don't come from anything.
Such a development will, undoubtedly, sadden millions of Russian fans at once who considered Medvedeva real Russian (and, by the way, who frequently lowered Zagitova's merits). The leading media of the country spread Evgenia's story without paying attention to the real champion. And this information field even created a feeling that another person became the winner of the Olympics, not Zagitova who brilliantly performed her programme from the beginning till the end.
Probably many people remember that a bit hysterical monologue of famous coach Tatiana Tarasova in the air during the transmission of final performances of the figure skaters in Pyeongchang with the famous phrase ''Alina is also very good but she won't win''. In the end, Medvedeva was invited to a figure skating show on Channel One. Should we say that Tarasova rules there who so diligently supported her favourite?
In addition, there are also versions on the Net about the famous coach's incitement. According to some data, negative comments addressed to Tutberidze as well as the tailored character of Medvedeva's PR, which was seen almost everywhere, came right from the people close to Tarasova. It's quite difficult to imagine this in any other sports – the defeated athlete has the leading role in the media. It's like inviting CSKA players Sorokin and Kaprizov to Evening Urgant after the 2018 Gagarin Cup instead of Garipov and Zaripov from Ak Bars.
Everybody is right, but Medvedeva is guilty
Unfortunately, the change of coach in itself isn't a big reason for hysteria. Especially now, in the off season, such shifts take place at this time. Evgenia Medvedeva had the full moral right after the failure in the main competition of four years to change something in her preparation. However, in her case, it didn't happen as beautifully as it should have happened. After 11 years of work, people don't break so that the athlete even doesn't have the time to reply to the coach's SMS who ''made'' her 100%.
Eteri Tutberidze didn't deserve such an attitude to herself but anyway tolerated the public's attacks and Medvedeva's silence in private till the end. So the desire of the coach to unveil the nuances of relations with the athlete is quite justified.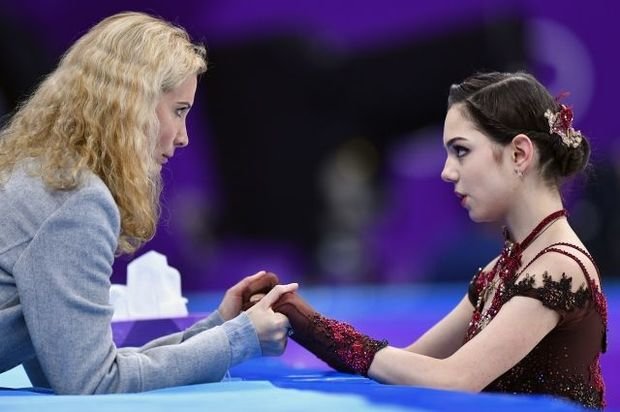 As for Medvedeva's ''childish phrase''… How many words have been said by the skater about the friendship with Zagitova, how many hugs there were before and right after the performance in Pyeongchang. Like a stab in the back.
''There was a lot of news that Zagitova and Medvedeva were rivals on the ice and outside it. Actually, we are friends,'' Evgenia assured. This all turns out to be nothing but a play.
However, only Alina won here who also got the famous coach after the Olympic gold.
Bashkortostan
Udmurtia
Tatarstan