''Mr Minnikhanov will tell, he has so many practices in Tatarstan''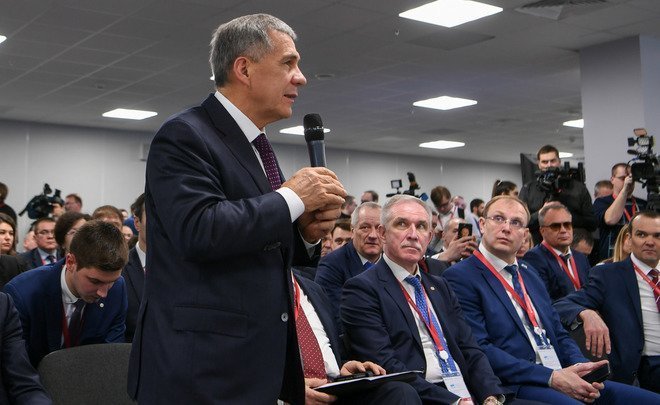 Heads of regions and cities of Russia gathered to discuss preliminary results of the federal programme on development of monotowns at Russian Investment Forum on 15 February. Head of Udmurtia Aleksandr Brechalov took advantage to ask money for health, while Governor of Ulyanovsk Oblast Sergey Morozov wanted to boast about a big joint venture with KAMAZ. Realnoe Vremya tells the details.
''Mr Minnikhanov will tell''
The programme ''Integrated Development of Monotowns'', which was designed until 2020, became one of the topics for discussion during the investment forum in Sochi. Presenter of RBK channel Kirill Tokarev opened the session ''Monotowns: Design of the Future''. He presented Deputy Chairman of VEB, head of ''Integrated Development of Monotowns'' programme Irina Makiyeva first. Makiyeva told that 244,000 new working places – almost the equal number of both permanent and temporary – had been created in Russian monotowns in the last several years. Central streets that residents chose themselves have been repaired in 285 monotowns, 170 single-enterprise towns have been improved, the façade of polyclinics was put in order in 266.
Then mayors shared their experience in managing monotowns. Governor of Vologda Oblast Oleg Kuvshinnikov who was Cherepovets' mayor in the past told about it first. He says they managed to diversify production in the city and reduce social tension in a way that it is ready to leave the list of monotowns. Due to the restricted timing, Kuvshinnikov didn't have the time to share the information on how they introduced ''new practices'' in their region. It seems the governor associates them with Tatarstan because in answer to the relative question of the moderator he kindly offered the republic's president to tell about it.
''Mr Minnikhanov will tell, he has so many practices in Tatarstan,'' he smiled and addressed Minnikhanov, who was sitting in the first row, and showed with a palm that the republic had these practices ''up to its neck''. The Tatarstan president was quick on the uptake and no less kindly asked his colleague whether it was better to be a governor of the region or head of the monotown. He heard it was ''tough everywhere''. But having considered, Kuvshinnikov replied to Minnikhanov differently – it's more difficult to be a governor who ''went through Cherepovets'' as mayor.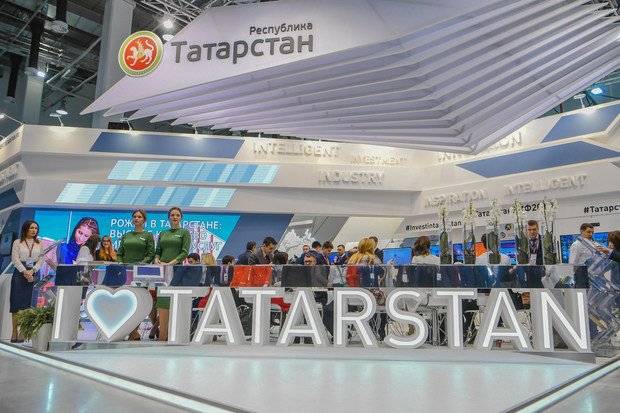 To the forum for help
Tatarstan, Bashkortostan, Udmurtia and Ulyanovsk Oblast represented Volga Federal Okrug (but Rustam Minnikhanov didn't deliver a speech) in the discussion. Irina Makiyeva asked President of Bashkortostan Rustem Khamitov to share the experience how to attract heads of other establishments to advanced monotown mayors.
It turned out the president of the republic was more than satisfied with the programme of monotowns. Though he highly questioned the effectiveness of the offered measures before its implementation.
''We like the programme of monotowns in the Republic of Bashkortostan very much. And we're actively working today and want to say that we try to spread the basic principles of work with monotowns to all our municipalities. We adopted a regional development programme of monotowns that helps the federal project,'' Khamitov noted.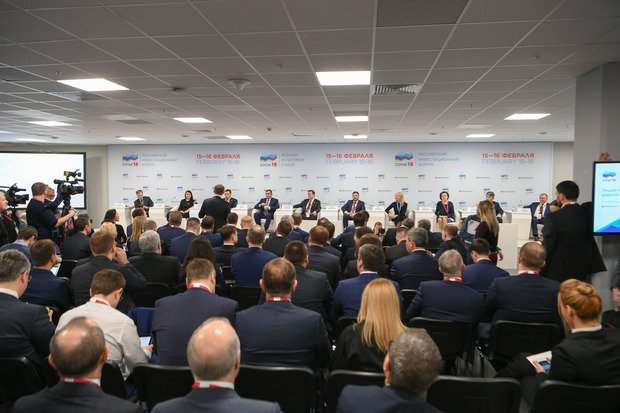 Apart from developing monotowns, the republic also has less successful ones.
''We've recently made a decision to create a development centre of territories. And it will work in accordance with our scheme of work with monotowns. In other words, we apply this practice to all our municipalities,'' the head of Bashkortostan told.
Head of the Republic of Udmurtia Aleksandr Brechalov used the platform to define topical problems in the region. He particularly asked Irina Makiyeva to support the region in kids' medicine. It turned out consequently the request was heard.
''We have many problems in the republic. And it's very difficult to solve them simultaneously, of course. Serious deterioration of the equipment is one of them – it is catastrophic. More than 90% of our diagnostic equipment is worn out. We are looking for different opportunities to solve this problem.
I've seen the president's decree on logistical support of polyclinics for kids. But I think we need to at least make a focus on monotowns here,'' Brechalov addressed Makiyeva.
In addition, he praised his neighbours and noted that Udmurtia competed with Bashkiria, Tatarstan and Perm Krai for a person, a specialist''.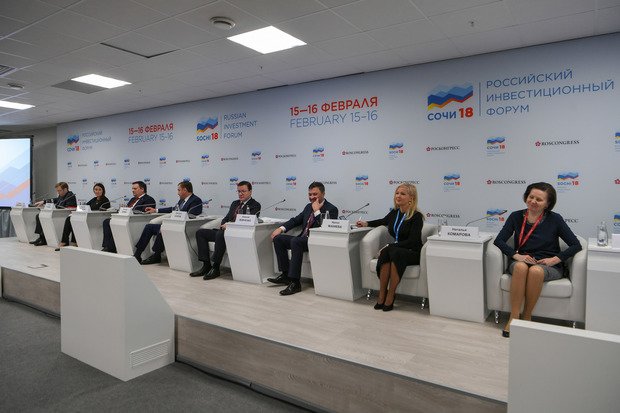 ''There is money for monotowns''
Governor of Ulyanovsk Oblast Sergey Morozov spoke about corporate volunteering. But before switching to it, he supported Aleksandr Brechalov. The head of the region also told about the signing of an agreement with KAMAZ on creation of a big industrial park at the forum. A big investor who was ready to invest millions of dollars in this project and in his business in the park addressed him. Then it was volunteers' turn: Morozov offered to create creative space for the youth in monotowns because, in his opinion, ''it's not done enough to create the very environment''.
''As for the programme of monotowns, Irina, we can create such a project linked to the youth with you, I assure you we will achieve those positive results we dream about,'' Morozov said to Makiyeva.
The director general of Fund of Monotown Development ANO Ilya Krivogov gave to understand there was money to develop monotowns. The country has expended 18 billion rubles in the last 3 years, of which 12bn were sent to regions. It already enabled to attract 40 billion rubles of investments. Having repeated ''there was money'', Krivogov told the country gave the fund another 14 billion rubles, and the fund was creating its pool of projects for this year.
It turned out Irina Makiyeva noted all announced requests and problems in detail during all this time and presented a plan of further actions in the end. It included both work with the Ministry of Health requested by Brechalov both ''focus on the youth'', development of professional skills of heads of monotowns and organisation of public spaces.
By Maria Gorozhaninova. Photo: president.tatarstan.ru