Does famous fighter Jeff Monson want to live with Tatars and breed bears?
But not everyone in Tyumen Oblast is glad about it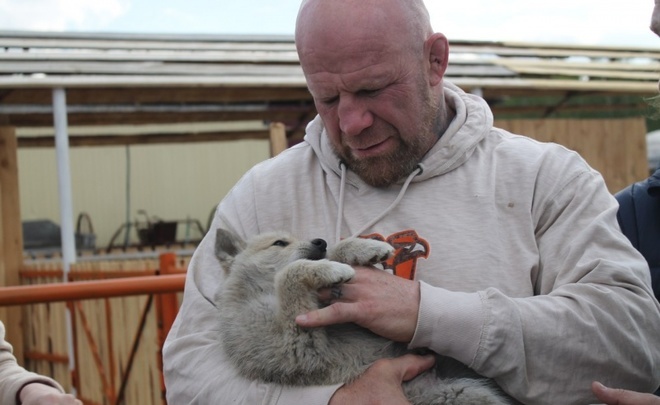 Mixed martial artist Jeff Monson has surprised his Russian fans again. This time he is going to build a house in a Tatar village near Tyumen. Realnoe Vremya found out why Monson chose such a way of living, what the municipal administration thinks about it and whether a bear farm was really going to appear there.
''I don't respect Depardieu because he got citizenship though he doesn't love Russia''
Several world celebrities have announced their desire to get Russian citizenship in recent years. The most notorious stories are linked with three names: Gérard Depardieu, Roy Jones and Jeff Monson. But if the first two people demonstrated their Russian passport, solved their tax problems and went home, the latter seems to want to really settle down in Russia. Monson explains such a desire with life principles. For instance, Jeff considers himself a communist, respects Lenin a lot and knows the history of our country very well. In addition, Monson has not seen his Russian passport yet (though he got citizenship) but continues to spend most of his time in our country. He also has the time to say that he doesn't respect Depardieu because he got citizenship though he doesn't love Russia. Gérard Depardieu did it to escape from the tax system existing in his homeland. According to Monson, the only reason why he succeeded is because he is a very popular person. Jeff Monson said he would not shake his hand.
One year ago the American mixed martial artist got citizenship of the Lugansk People's Republic. Earlier he managed to have several fights in the most unpredictable parts of Russia. The most memorable one was in Balakovo (Saratov Oblast) where he competed right on the same day he arrived from the USA. In general, Monson's every trip to Russia ends with some exotic decision. For instance, he already participated in a dance project and had his own programme on Russia Today.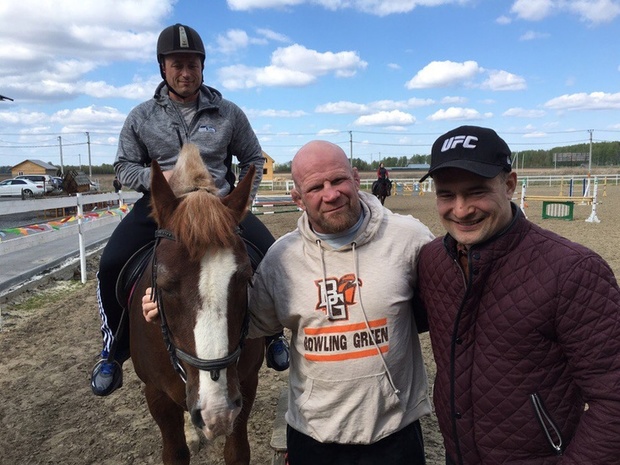 Is Monson building a house in a Tatar village?
It has been recently told in the Tatarstan media that Monson was going to build a house and a bear farm near Tyumen. It is more curious that he is going to do it in an old Tatar village called Yembaevo in Tyumen District. Jeff's friend, co-founder of the MMA Federation of Tyumen Oblast Oleg Mukhamedshin also confirmed the media this news. According to him, the fighter is to get his Russian passport in October, then he is going to start building the house. In addition, Mukhamedshin stated that necessary materials were already delivered. He himself gave Monson the land having allocated part of his huge territory gratis.
Yembaevo Village is 17 km far from Tyumen. It is considered to be founded by Bokharian merchants who traded with the Siberian Khanate and Tobolsk Governorate. The village almost became the main Muslim centre of Siberia in the 19 th century. Yembaevo has two mosques, one of which dates back to 1885.
''Yembaevo? It is rubbish, I'm sorry''
To get full information, we reached out to head of Yembaevo Municipality Dina Burundukova. In the talk with Realnoe Vremya's journalist, she stated that Yembaevo did not have the land and wooded area for breeding bears.
''The media of Tyumen District already posted the official comment in this respect. What should I say to you? That it is a publicity stunt that people make to improve their own image? The person (Editor's Note: Monson) doesn't have a parcel on our territory. We even don't have the land and wooded area where bears could be bred. In addition, Mr Mukhamedshin personally showed me that he had presented his parcel to Monson but in Parenkina Village of Malkovsky Municipality.''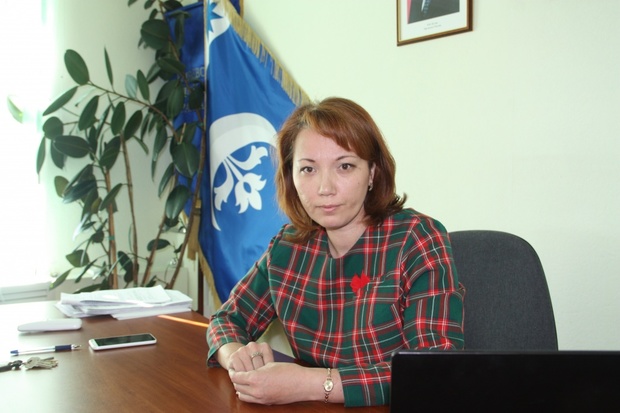 In other words, is not it inaccurate information that Monson is going to go to precisely Yembaevo?
Of course! The page of the administration of Tyumen Municipal District denied that it is not in Yembaevo. What is more, I talked to the head of Malkovsky Municipality, they also said there was no such a thing. Tyumen Municipal District's page has an article as from 11 September that is called Bear Business Changes Address. It was written that the parcel was not given for it. Mr Mukhamedshin has parcels in Malkovsky Municipality. He has only one parcel in Yembaevo Municipality where he is registered. I don't know whether he is living there but he does have the official registration. What the Tatar media wrote that it was in Yembaevo is rubbish, I'm sorry. It is rubbish! It is just unverified information,'' the head of Yembaevo Municipality stated.
However, taking Monson's notorious name into account, we need to consider that the decision on allocation of land could have been made at the top. In addition, very Burundukova told other things in the air of The Morning with You on 19 September.
''According to given property deeds, the parcel is located in Tyumen Municipal District, in Parenkina Village. Though Monson will be registered in Yembaevo Village, in fact,'' Burundukova commented on the situation in the programme.
''It is unprofitable for Yembaevo's administration''
Realnoe Vremya also reached out to Oleg Mukhamedshin. Monson's friend confirmed the fighter's intention to build a farm with bears in Tyumen Oblast. He additionally noted there must not be problems with the law and parcel in this case.
It is not a publicity stunt. The parcel is in the river bed of the Tura River, one entrance to is from Yembaevo and the other – from Parenkina. We also think of allocation of a separate parcel for breading bears. Information about it will be available later. We are going to register Monson in Yembaevo.
Are not there other problems?
Parcels for agricultural purposes can be used for personal subsidiary farming. According to Article No. 101 of the Federal Law, one can breed animals and breed wild animals on such lands. So there won't be problems with the law.
How can you explain such a reaction of the head of Yembaevo Municipality? According to her, the head of Malkovsky District also denies the creation of the farm.
I think it is unprofitable for Yembaevo's administration. A road to the farms will need to be laid after opening. And they don't have the money for it, they can't lay normal roads even in Very Yembaevo,'' Mukhamedshin commented on the situation.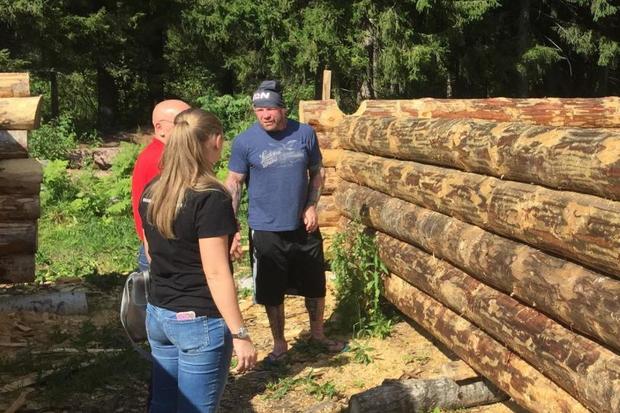 The story with Monson's move got a public response in August after the address of one of the residents of Tyumen to Governor of Tyumen Oblast Vladimir Yakushev during the ''direct line''. The woman asked whether it was permitted to sell foreigners parcels with a forest. Much time has passed since then. However, it seems that the sides have not come to a conclusion yet. In the end, this story can be summed up by Mukhamedshin's comment: ''Let's live and see everything with our own eyes''.