Linde Engineering vice-president: ''I think we are on the right path in Russia''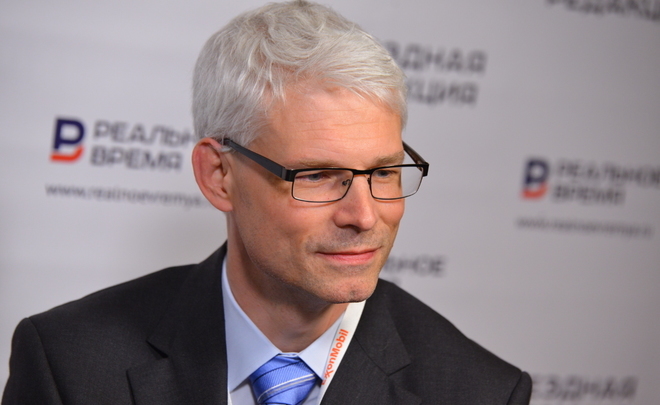 — The Linde Group is very interested in working in Tatarstan. The region has high potential for development and growth. And we are very proud that we have already delivered quite some process plants in history. Most recently, we've delivered hydrogen plants and airseparation plants to TAIF-NK and delivered an alpha-olefin plant to Nizhnekamskneftekhim. And, of course, we have been just awarded with a big new ethylene contract for Nizhnekamskneftekhim. This project has quite some history. Nizhnekamskneftekhim is developing over years already. We did a lot of concepts in the last year and came to an agreement to continue the project now on a firm price contract basis. At this moment, we are conducting engineering activities and support for the financing activities. The expected project will come into force in engineering and procurement work next year. The delivery time is about 3 years for the material and maybe about a year more – for construction. We will have another successful plant in Tatarstan, in the place of Nizhnekamsk, in maybe 4 years from now. The plant will produce 600 kilotons of ethylene per year and in addition other petrochemicals like high-value butadiene, propylene and benzene.
— Linde Engineering has been very successful in the Russian market recently. I think the reason for the success of being awarded with the contract by customers like Sibur, Gazprom and Nizhnekamskneftekhim is that we are a flexible engineering contractor with very good technology knowledge. On the other side, we can bring the full support of the German export credit agency Hermes and make good access of financing for these projects.
— I agree that there will be a major shift of products and the market dynamics in the near future. Look, all this oil and gas is too valuable just to burn it in cars and in other uses. So we can use it for more durable production; more goods out of these valuable resources that we have in Russia. There will be a global shift to petrochemicals from oil and gas industry. Particularly in Russia petrochemicals have to catch up to be at the level, it should be looking based on the competence and the resource rich country that we have. I am very optimistic because I see companies like Sibur — that was one of the first movers — is doing an excellent job in developing of petrochemical plants, and companies like TAIF and Nizhnekamskneftekhim are already established players and moving in the right direction and other companies to follow, so I think we are on the right path in Russia. You know, I am a young and not very patient person and I still hope that Russian can speed up more. I am here to help.
— Actually, we, of course, have to follow legally binding sanctions in the EU as much as they are applicable for us also from the US. In petrochemical industry, we are lucky that not many sanctions really affect us. On the contrary, we see a lot of support particularly from the German government by giving full freedom to the German export agency to support projects in Russia with no limitation, which is unheard in export credit agencies around the world.
Details are in Wolfgang Brand's video comment:
Realnoe Vremya online newspaper