Not only gaming but big money and audience
What scale cybersport has reached and the place of Kazan in this movement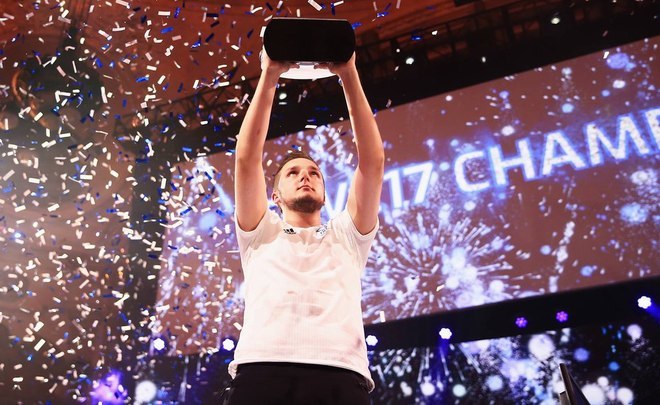 In the modern world, cybersport is something between a stock market, golf and entertainment industry. It has more money, it is also recognised as sport, and the number of people who are involved in it is probably comparable with the figure that the most notorious best sellers in world release gather. This is why today it is impossible to ignore computer sport. As an independent phenomenon, Kazan and Tatarstan cybersport is in embryonic form. And if we don't develop it now, tomorrow we can be on the verge of civilisation. Realnoe Vremya tells what scale cybersport has reached today and the place of Kazan in this movement.
Russia doesn't deserve its cyberathletes now
Only people who are far from technologies and tendencies don't know the fact that cybersport is not only a dynamically developing sport (yes, an officially recognised sport in Russia) but also a serious phenomenon that will generate more and more spectators, interest of the media and, most importantly, money around itself.
Another thing is that Russia is far from being a leader as well as in many other showy and favourite sports around the world. If the level of players and Russian teams still can be compared with leading Asian and American opponents, in other respects – coverage, organisation of tournaments and financing, of course, our country noticeably falls behind not only China, South Korea or the USA but even Ukraine. The latter held its own major (major is a series of international tournaments at different points of the planet with a big prize money, a kind of ATP series in tennis). Just to understand the scale of the event: there were 5,249,343 spectators at the peak of The Kiev Major (or 842,357 excluding Chinese spectators).
Russia has not staged such big tournaments yet. Although teams of former CIS countries Virtus.Pro, NaVi and Valve appear in these tournaments from time to time walloping experienced Chinese players. The situation in Russian cybersport is similar to the situation of the rugby sevens team. Our athletes are one of the best ones in the world but have weak support of sponsors, fans and the media. In cybersport, everything is fine except fans.
''I can't say that American and Asian players have gone too far,'' Rinat Baibekov, one of the founders of Tatgames, a cybersport organisation from Kazan, tells in a talk with Realnoe Vremya. ''The fact that in our country computer sport was officially recognised as sport unlike many European countries says a lot. Yes, we can't say now we have reached the level of America and Asia, but we have chances.''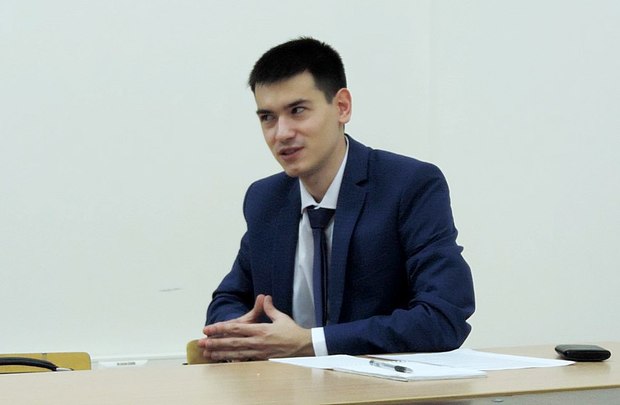 ''The fact that in our country computer sport was officially recognised as sport unlike many European countries says a lot. Yes, we can't say now we have reached the level of America and Asia, but we have chances.'' Photo: vk.com
Does Russian cybersport have the money that's comparable with that of Asian and American tournaments?
It is a difficult question. At the federal level, perhaps. But I doubt here as well because we have to attract sponsors as prizes in Russian tournaments are not big.
How much is it approximately?
In FIFA, I can say the prize money is not big around the world, in general. In other events, our prize money can be about $1 million, while only a winner gets 11 million in international tournaments. Speaking about the All-Russian Cybersport Student League, a winner got 3 million rubles. Our university team won 1,5 million. These are sums in Russia. We have not had a structure of competitions yet. Even if the student tournament was organised by the Federation of Computer Sport of Russia. It is still a public, not a commercial organisation.
According to Baibekov, its nearest goal is to create a commercial organisation based on the western organisation system. ''We need to make a show from it because the bigger the show is, the more the audience is. The more the audience is, the more sponsors there are. Consequently, prize money will be more. Not today, of course, maybe one day,'' he hopes.
Kazan is for cybersport, Russian sports functionaries are against
Tatarstan that considers itself as one of the advanced regions of Russia and actively supports the development of information technologies tries to be up to date with tendencies, of course. Different tournaments take place in Kazan from time to time.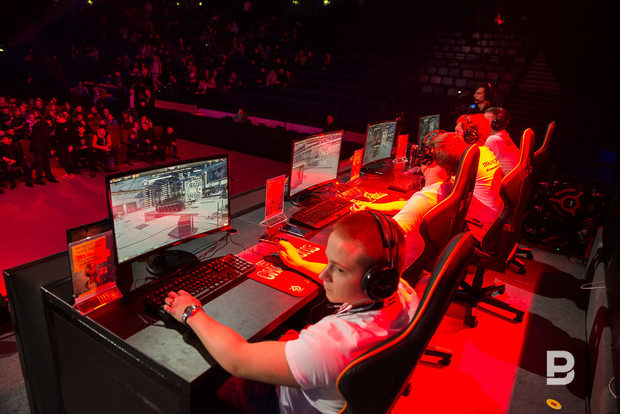 For instance, World of Tanks club tournament with a prize money of $100,000 took place at Tatneft-Arena last autumn. By the way, they managed to hold two tournaments at once: the final of WGL9 and World of Tanks. The Kazan team won in the latter. To make it clear, to understand how much the capital of Tatarstan has been involved in cybersport as show, we should say that only the arena had more spectators than HC Ak Bars gathers. Another 200,000 spectators followed the fights from CIS countries online.
''Kazan has been chosen for a reason. Here about 400,000 of our ''tankmen'' are here,'' head of Publishing Department of Wargaming in CIS countries Nikolay Nebyshenets told then. ''Secondly, the government of the Republic of Tatarstan supports in development of IT, the young and cybersport a lot. So we are here for a reason.''
Apart from World of Tanks, which is not so popular in the rest of the world, Kazan already hosted Dota 2 LAN in Pyramid where famous Russian teams Duza Gaming and Virtus.Pro took part. СS:GO, World of Tanks and Dota 2 tournaments under the aegis of TNA Challenge Cup are expected this autumn where players and teams from Russia, Belarus and Azerbaijan will participate.
Speaking about cyberfootball which has drawn the attention of the top in the last years in Kazan, there is no such money, attention and spectators. Although the movement is gaining speed here. Cyberfootball obtained the status of an official sport in Russia and it is included in the All-Russian Sports Roster.
What is more, a big FIFA tournament under the aegis of the Russian Football Union took place in Kazan in spring where 16 players representing clubs of the league took part together with several players – headliners from European countries. You might ask who these players representing football clubs are. Right, now every club of the Russian Football Premier League (RFPL) has one more player defending the honour of its native team in cyberfootball competitions apart from those players who play with real balls and goals. Ufa hosted the first RFPL Cyberfootball Cup in February. Over 3 million people in total watched the first day of the tournament. In April, Kazan gathered these guys again in Pyramid. And Vice Premier of the Government and President of the Russian Football Union Vitaly Mutko was sceptical about developing cybersport. He stated that the state would not support it. In an interview, he told that the programme of the 2024 Olympic Games did not have computer sport and the country was not going to finance it at the moment.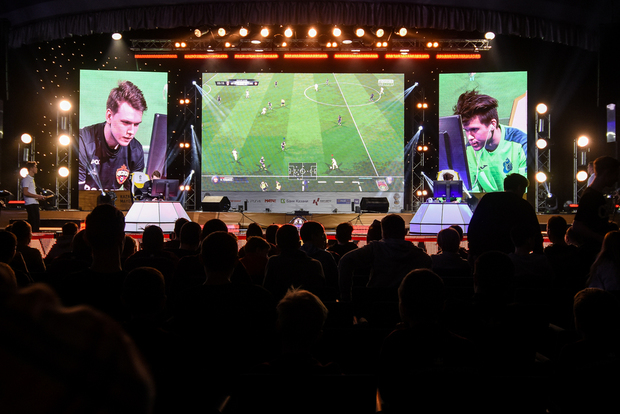 Organised cyberfootball in Tatarstan in embryonic form
However, these tournaments are not held according to business rules like in the West or Asia. Like it often happens to the sport in Russia, a public structure of the RFPL and other public organisations dealt with prize money and organisation.
Only guys from the Kazan Federal University who organised Tatgames cybersport organisation dared to make a show and business from cyberfootball.
''We gathered with guys almost one year ago. First, we had an idea to hold a competition for students to attract people to this movement,'' Rinat Baibekov continues. ''But our republic doesn't have any regional system of competition. This is why we offered not only to students but other people who want to participate to hold FIFA competitions. In other words, we initiated the creation of a cybersport organisation that will stage not only tournaments. Probably we will create our own cybersport team, so that it will represent our republic. We also plan to create a big FIFA tournament and invite players from all Russia to it, and maybe create one of the most prestigious international tournaments in the future. We can reach out to players, everything comes to money. If there were money, it would be real to hold such an annual event in the republic that millions of people will watch.
Could you tell what your structure look like? Where are you located? What about the equipment and consoles?
As for the equipment, we also have problems because there are not many places to stage cyber competitions. Kazan has several computer clubs that have 2-3 consoles, but it is not always enough. This is why we have to either rent or find on our own among friends and acquaintances.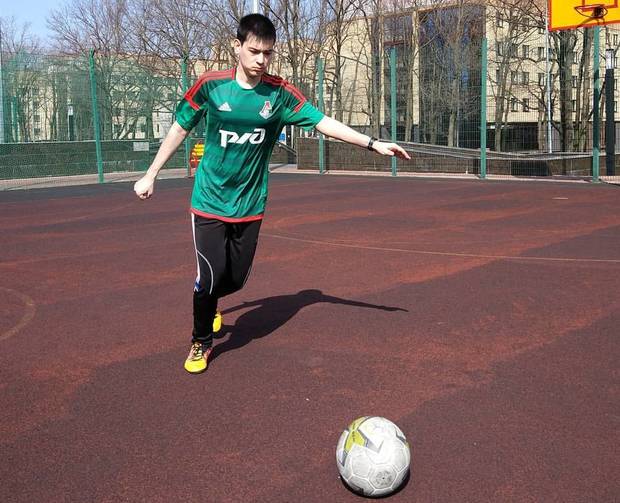 ''And it is easier to play cyberfootball for those who play football. It is what can't be told about other sports.'' Photo: vk.com

Why did you choose FIFA that has less prize money than same Dota?
Anyway, I am also a football player, I also play real football. FIFA has specifics that there are many people who play football play cyberfootball because, anyway, one needs to understand the angle for approaching the goal, what an angle to give a pass at. One needs to feel it. And it is easier to play cyberfootball for those who play football. It is what can't be told about other sports.