''I did not understand first who Razel Wali was. He was the director of the Tatarstan National Library''
How Tatarstan's Days began in Moscow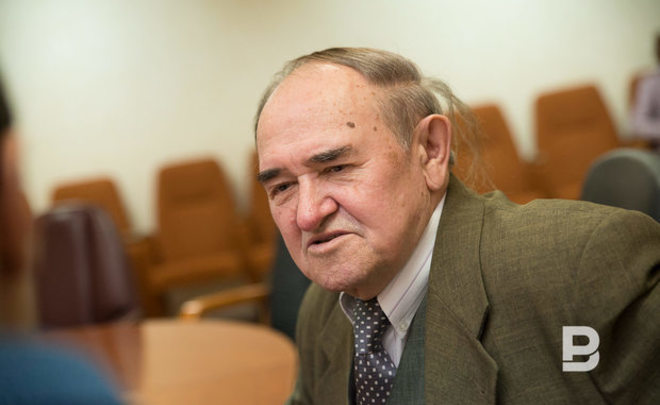 These days Tatarstan President Rustam Minnikhanov is in the Russian capital where the republic's culture days are taking place. Poetry Day was the opening event dedicated to Razil Valeyev's 70 th anniversary. In today's column, Soviet and Russian diplomat and our columnist Yulduz Khaliullin told about the recital he visited. He also told about a cultural centre that will appear in the place of the former cinema and a curious case linked with the Tatar poet.
Who is Razel Wali?
Traditional Culture Days of Tatarstan began in Moscow on 16 August. The festival started with Poetry Day: honouring modern great poet Razil Valeyev took place in the main hall of the Tatar Cultural Centre of the Russian capital. The event was dedicated to his 70 th anniversary.
As far as it is known, Razil Valeyev is an important state and social activist. We honoured him as poet on that day. There were many interesting performances, his compositions were read, there was a concert. It all made a good impression on me and others. I was the initiator of holding such an event to a certain a degree when I congratulated the birthday man this February.
In my brief speech, I emphasised that Razil Valeyev was an activist and poet who was famous outside our country. Cultural activists of Istanbul and Ankara, Paris and London, Washington and Ottawa know him.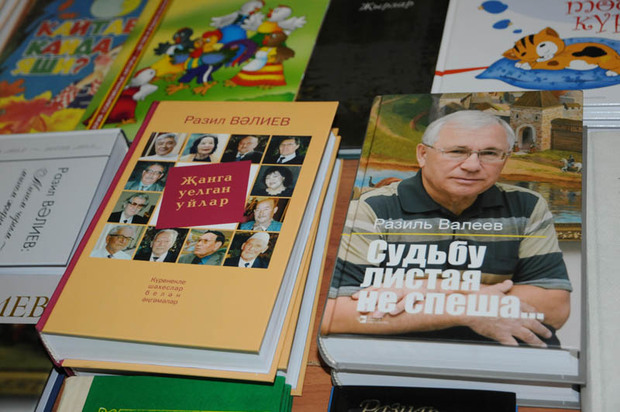 ''The festival started with Poetry Day: honouring modern great poet Razil Valeyev took place in the main hall of the Tatar Cultural Centre of the Russian capital.'' Photo: tatmsk.tatarstan.ru
In this respect, I remembered a case in August 2011 when I presented my book Abdus Salam. Nobel Laureate in English in the Library of Congress of the USA. Director of this library – Professor James Hadley Billington – entered the hall at the end of the presentation. When he knew I was from Moscow and Tatar by origin, he asked me in English to convey his regard to his friend Razil Wali…
I did not understand first who Razel Wali was. Then he said he was the director of the Tatarstan National Library. Several years later, I said him hello for the head of the biggest library of the world located in Washington.
New cultural centre instead of cinema
Plenipotentiary Representative of Tatarstan to Moscow and Deputy Prime Minister of Tatarstan Ravil Akhmetshin who delivered a speech emphasised that President of the republic Rustam Minnikhanov who was to arrive in Moscow at night was going to discuss the concept of the opening of the International Tatarstan Cultural Centre in Moscow. This is why big Enthusiast cinema will be given to Tatarstan's disposition. It will be necessary to have an overhaul and open this cultural centre in the short run. Its concert hall hosts 800-1,000 people. It is a big achievement in relations between Moscow and Kazan.
The new building needs a good overhaul. It will become a platform for different events including concerts, different courses, recitals. Not only Moscow and Kazan cultural activists will perform there but also Tatars living in different countries – in Europe, overseas. In Moscow, guests will be invited to work in the cultural centre. It will help to conserve and develop Tatar culture outside Tatarstan.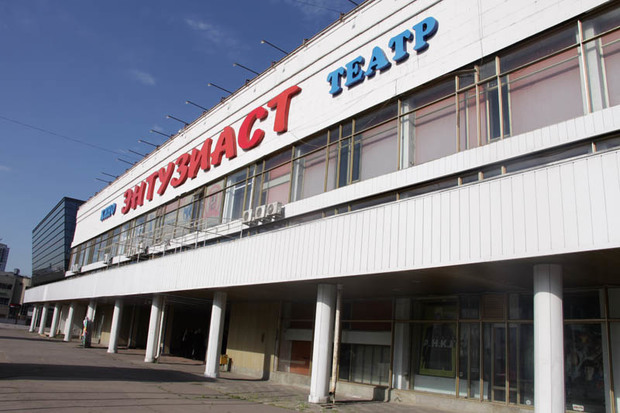 The concept will still be discussed and change. At the same time, we understand that Tatarstan is a multi-ethnic republic. I think it would be appropriate to allow artists of the Russian Federation representing different nations – Russians, Ukrainians, Chivashs, Bashkirs, Maris and others to participate.
Exchange of presents
Razil Valeyev gave me a wonderful album dedicated to his 70 th anniversary, while I presented him my book Great Muslim Scientists of the 20th Century that was issued several days ago in Moscow prestigious publishing house Natalis. It has been my 16th book in the last 16 years. There are 500 copies. Abdus Salam is the main character in this book. It has already been the fifth book about the great Pakistani scientist. The book also tells about other famous scientists of the world.
Next day, flowers were laid to the monument to Gabdulla Tukay in Moscow with the Tatarstan president. Then a big concert and welcome organised by President Minnikhanov in honour of Tatarstan's Culture Days took place in the International Music Centre. We, Moscow citizens, are very proud of Tatars and actively participate in all the events.