''Following Europeans, Russia wished to cancel roaming within the country''
The biggest telecom players about 5G, war against spam and Yarovaya package at Realnoe Vremya's brunch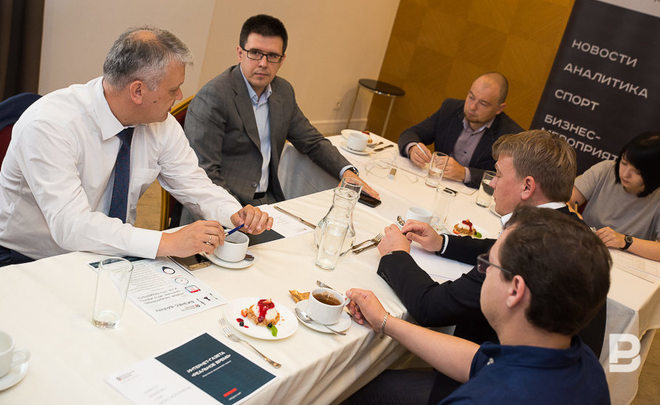 Which requirements of the Yarovaya package cause the greatest concern of mobile network providers? Why does the initiative of the Federal Antimonopoly Service on cancellation of roaming within Russia need to be realised very carefully? What consequences will the implemenation of the law designed to a fight against illegal distribution of SIM cards lead to? Will providers manage to launch the new-generation mobile network until 2024? Is 5G needed, in general? Answers to these questions were given at Realnoe Vremya's next brunch with the biggest telecom market players of Russia.
Yarovaya package and sensibility
The biggest telecom market players of Russia gathered at one table at Realnoe Vremya's next brunch in DoubleTree by Hilton Kazan City Center. Legislative limitations and requirements of regulatory bodies affecting the sector the most became the main topic of the meeting. It is expected that the participants of the meeting, first of all, noted the Yarovaya package whose adoption provoked a public outcry and instantaneous response of communication providers who are directly affected by the amendments' data.
Experts noted that implementation of the law will require mobile network providers serious investments to create infrastructure, which will, undoubtedly, affect prices of services purchased by clients. At the same time, the speakers hope that they will have enough time to prepare for the implementation of the package.
''Now by-laws are discussed where requirements of Yarovaya's law are specified. First of all, the sensibility of the mentioned storage term about clients' information is questioned,'' Director of the Tatarstan office of Megafon PJSC in the Volga Region Andrey Zolotarev told. ''Now these terms lead to the necessity of providers to develop data storage centres in their structure, and these data volumes are impressive while costs the provider will have are incomparable with the investments the provider makes to develop the network.
His colleague, Marketing Director at Tattelecom Aleksandr Smirnov, adds that now the question about the content that providers will need to store is topical: ''It means that almost all IP traffic must be stored including for quite a long time. IP traffic is not only information transmission – actually, if a client asks some content from us, we also must save it. It will require huge financial costs and storages.''
Regional Manager of VympelKom PJSC in the Kazan cluster Ilgiz Gibadullin, in turn, stated that now two key words are used in the dialogue of the provider and lawmaker – ''excessiveness'' and ''sufficiency''. As soon as the sides define what excessiveness and sufficiency are (for instance, whether it is necessary to store and record that the client watched cartoons), the movement towards certain technical regulations will considerably increase.
Stopping talking about the Yarovaya package, Marketing Director of Rostelecom PJSC Kirill Glukhov emphasised that for providers it is extremely important to protect their clients' data. At the same time, the ability of the company to continue earning is no less important.
To up and cancel intra-network roaming
Another initiative affecting the providers' interests comes from the Federal Antimonopoly Service: last month, the FAS that asked the providers to refuse roaming inside Russia many times started to attack. Prices for communication services during trips across Russia are not to be different from prices in the domestic region. In the service's opinion, such a difference is not reasonable economically and technologically. If it doesn't happen, the FAS will launch an investigation against the providers. And it can end with a turnover-based fine for non-performance of the service's injunctions. ''The sluggish negotiation and absence of certain decisions on the reduction of tariffs during trips across Russia'' make the FAS prepare for the investigation.
''Following European lawmakers who cancelled roaming within the European Union (this topic has being discussed for a long time there), it seems that Russia also wanted to implement something similar. One should treat such a pricing regulation prudently and very carefully because consequences for the providers, the communication market can be more complicated than they seem,'' Andrey Zolotarev commented on the initiative of the FAS.
Marketing Director at Tattelecom Aleksandr Smirnov drew the attention of the brunch participants to the precisely cancellation of intra-network roaming: ''Every company cancels this roaming inside, and local tariffs are compared with tariffs outside the domestic region. It doesn't mean the client will have the same tariffs after calling another network.''
''Indeed, we are talking about intra-network roaming when the client uses services of one provider while moving from one region of the Russian Federation to another. It was a fee-based service historically. But the market gradually moves towards cancellation of this component because package offers account for a bigger share in our tariff portfolio. And as a rule, intra-network calls across Russia already have one price within these packages,'' Zolotarev concluded.
Who will suffer from the law on SIM cards?
At the end of July, President of Russia Vladimir Putin signed a law that is designed to fight against the distribution of SIM cards. The document establishes that mobile network and Internet access services are provided to natural and juridical persons whose information was added to the database of the provider's pricing systems. As the marketing director of Tattelecom thinks, there is no problem in stricter requirements to personification – Aleksandr Smirnov thinks the country is on the right track in this issue.
''Earlier there were requirements to personify clients,'' Andrey Zolotarev reminds. ''Nevertheless, every provider has some sales channels, categories of consumers who not always sign service contracts conscientiously without adding passport data there. The law is aimed to exclude contracts without passport data. For instance, guests are not interested a lot in personification – as a rule, they purchase SIM cards at special sales points. As a rule, our partners bypass getting passport data. Restriction of partnership sales in this case is not a solution. The thing is that development of your own retail chain is costly, and providers want to attract partners to divide the costs of servicing clients with them. According to the information given by Ilgiz Gibadullin, the partners' share can be less than half. It should be noted, this law makes the partners responsible for breaching contracts with the provider, that's to say, what providers lacked.
The speakers note that the law again ''illegal distribution of SIM cards'' can affect client servicing time – it can increase a bit. Natural persons who had a SIM card that was wrongly registered (passport data were not added or were added but with distortion) when the law comes into force will also face unpleasant consequences – the provider must stop servicing such clients. One can be in this situation because of passport substitution by age (your SIM card was registered with the old passport) or because you bought the SIM card when you were young and had to register your mum or dad. As Ilgiz Gibadullin noted, this is not abuse but the reality: ''They are not ''American spies'' – they are ordinary citizens, such a system existed in the past.''
Director of Tele2 in Kazan Marat Kabanov, in turn, thinks the scale of the problem is exaggerated: now you won't see that mass sale of ''unnamed'' SIM cards in the underground or other crowded places, which could be seen several years ago.
''Users did not start paying phone bill much more than several years ago''
The problem of the main irritators for clients was also raised at the meeting with the market players – mobile and SMS advertising. The invited experts are sure – it won't disappear. And Director of the Tatarstan office of Megafon PJSC in the Volga Region Andrey Zolotarev explained why.
''The mobile communication service market is mature. Consequently, the number of clients doesn't increase fast. Nevertheless, providers' costs rise year after year – here we can be talking about both electricity costs and purchase of equipment, 99% of which we purchase in dollars, the network load also increases. The load on the providers grew. At the same time, users did not start paying phone bills much more than several years ago. This is why it is very important for the provider to look for new income sources, mobile advertising is one of them. In this respect, the providers will continue looking for new income sources, and this experiment will go on. On the other hand, it doesn't need to cause a negative attitude or irritate users.''
Meanwhile, the fight against spam in SMS advertising for whose distribution some providers still get huge fines is quite successful — VympelKom PJSC representative Ilgiz Gibadullin who proved his statements with statistics is sure.
''Three years ago our company declared war on spam – there was a lot of negativity from our users about it,'' the speaker shares his experience. ''From my point of view, this war is quite successful. According to the results in May this year, the quantity of spam (SMS that users did not subscribe for) was about 1 SMS per 1,000 people. However, the providers won't be able to get rid of it by its own efforts only – common efforts together with users are needed.''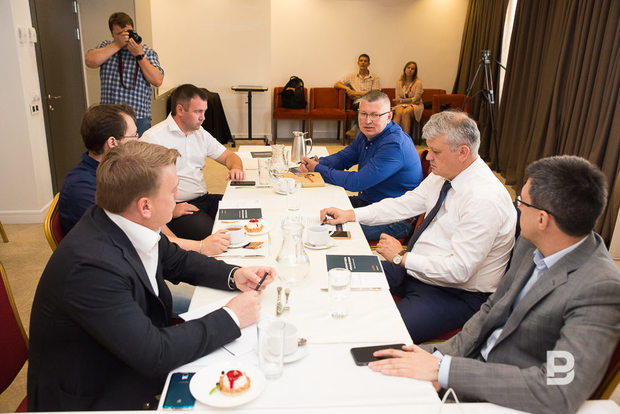 The expert also estimated targeted advertising: if earlier a user could get an advertisement that had nothing to do with him when visiting a page, now it became more specific and transmitted depending on your sex, age, address and many other factors. In Gibadullin's opinion, it is unlikely to be called spam – it is ''informing about things that the person is interested in''.
''Where is the country going to invest in – data storage or high speeds?''
In the talk with the representatives of the biggest telecom sector players, we could not help but talk about the digital economy development programme and the Internet of Things or, more precisely, about one of its principal points – launch of 5G. We need to say the programme lasts until 2024, and providers have just a bit more than 6 years to meet the requirements. However, the participants are sure the terms are quite reasonable.
''Despite the project is designed for 6 years and that nowadays we actively work with 4G to cover as many people as possible, I am sure we will keep to the schedule,'' Mass Market Sales Director of MTS in Tatarstan Anton Pertsev stated.
VympelKom already updated its own communications to easily switch to the new generation network in the short run. At the same time, the provider tests 5G. Meanwhile, their colleagues from Tattelecom signed an agreement with Rostelecom on creation of a test zone in Tatarstan. According to preliminary information, it will be based in Innopolis. Megafon can boast that the provider will launch a pilot 5G zone at the 2018 WC – the company already got frequencies to create test zones in Russia. Megafon also created a test zone in the Petersburg International Economic Forum in June and demonstrated colossal 5G speeds.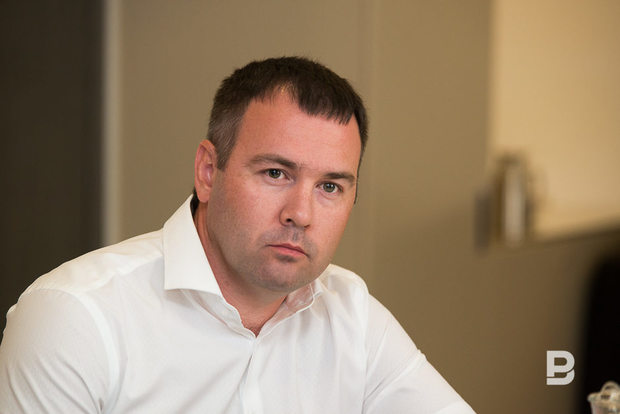 ''Nowadays a standard has not been adopted. Now we are talking about 5G as relative technology. It is early to speak about external use. This is why there are end devices – it is very difficult to say who will use it, who will need the speed that 5G offers,'' Andrey Zolotarev expressed his opinion.
The speaker also mentioned that today about 17% of Megafon users in Tatarstan have 4G devices, about 60% have 3G devices. In other words, there are still users whose devices don't use the Internet.
''Whether users are ready for 5G and what services they will get at these speeds are important questions. Questions about the investment feasibility are also topical – 3G and 4G do not cover all territory and we are speaking about 5G. Remembering Yarovaya's law: where is the country going to invest in – data storage or high speeds?'' Zolotarev concluded.
By Lina Sarimova. Photo: Maksim Platonov