MVP of Italian championship playoff and eight new players of UNICS
Video presentation of all the summer new players of UNICS-Kazan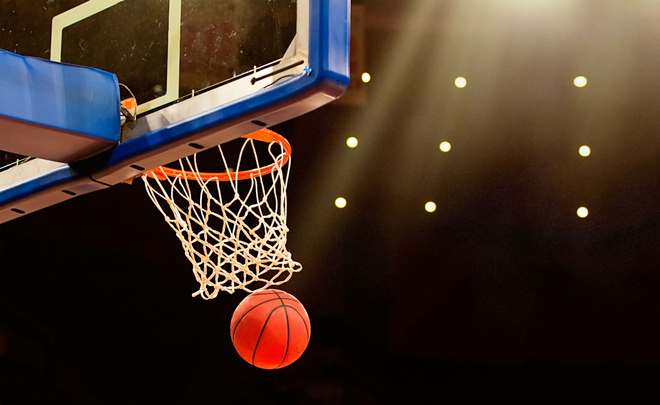 UNICS-Kazan has completely cleaned its squad this summer having said goodbye even to leaders of the team Keith Langford and Artyom Parakhousky. Dimitris Priftis who focuses on discipline and defensive game has substituted Evgeny Pashutin. 10 new players were purchased meeting requirements of the Greek coach. Contracts with many of them have been signed only for one year. Realnoe Vremya tells what we should expect for the new UNICS basketball players.
1. Trent Lockett (Betis) — shooting guard
Lockett became the first foreign player who has joined UNICS this summer. The American scored 11,3 points, 51% of two-point shots, 39,3% of three-pointers and 5,3 rebounds on average in a game in the Spanish league. He shoots well from a distance, thanks to the unusual height for his position he often wins his rival back to the hoop. European fans don't know Trent very well. Before coming to UNICS, he played at German and Italian clubs. But none of them can be called a top club.
2. Melvin Ejim (Venezia) — forward
In the person of Melvin, UNICS gets a spectacular showman who is able to score a point in such a way that you will remember it for a long time. Ejim has been among the best 5 players of the Champions League (10,8 points per game on average). In the Italian championship playoff, which was victorious for Venezia, he became MVP in the final. His statistics are similar to that of Lockett. But the game of the Canadian-Nigerian player is more aggressive. Many people consider Ejim as Langford's potential sub referring to his ability to assume responsibility in difficult situations. However, it is not true (though it would be good for UNICS).
3. Jamar Smith (Unicaja) — shooting guard
Jamar Smith has what the previous leader of UNICS had and Ejim lacks (a high percentage of three-pointers). The player came from Unicaja where he was the leader of long-distance shots. Jamar scored 10,7 points, 47% of two-pointers and 42% of three-pointers on average. He had similar indicators in the European Cup, which means his ability to become the leader of UNICS in the upcoming season and on the European stage.
4. Stéphane Lasme (Texas, D-League) — power forward
The quite slow and old power forward surprises at UNICS a bit. Lasme has been among the best experts in the defensive game for a long time. Now he is already 34, and every year he loses momentum. Stéphane spent the last season in not the strongest D-League. And it is difficult to evaluate how he will suit European basketball. But there is a feeling that Priftis will bet on defensive basketball in this season. In this case, the choice in favour of Lasme is justified.
5. Martins Meiers (VEF) — centre
This summer UNICS said goodbye to another leader, Artyom Parakhousky. In addition, it seems that the Belarusian player did not mind staying in Kazan. However, not he but Kaimakoglou got the contract for some reasons. This decision caused misunderstanding not only among the club fans but the whole basketball community. Latvian centre Martins Meiers is designed to substitute Parakhousky. He played for VEF from Riga and became the champion of Latvia in the 2016/17 season with it. Playing in the United VTB League, the Latvian player demonstrated the following results: 13,7 points, 5,6 rebounds, 1,5 steals and 0,5 blocked shots per game.

Judging by the table, UNICS got a more active centre. What will happen in reality?
6. Vladislav Trushkin (Yenisey) — power forward
The pupil of Kazan basketball is back to his roots. The power forward who became mature at Yenisey will become good reinforcement of Russian positions, especially in the United VTB League. The player of the Russian national team is now with the squad. But we hope he will have the time to join the training process of the new team. In the last season, he was one of the leaders at his club and deserved to play in the VTB All-Stars Game. Despite his dimensions, Trushkin can shoot from a long distance. Is it true that Kaimakoglou will finally take a seat?
7. Evgeny Kolesnikov (Avtodor) — shooting guard
The 31-year-old guard has become the second basketball player who joined UNICS from Avtodor in the last almost 6 months. Kolesnikov was quite good in the Spanish ACB league where he performed 4 accurate three-pointers in one of the matches and scored 19 points per game. However, after moving to Russia, Evgeny rarely demonstrated what he was able to do. It is what Avtodor President Vladimir Rodionov told about him last autumn:
''This year we expected more from our captain. Kolesnikov has two kids. Family chores probably affect his game because now he doesn't look like Evgeny who played at Avtodor in the last season.''
8. Pavel Sergeyev (Zenit) — playmaker
''We offered him a one-year contract. But, unfortunately, UNICS made him a more interesting offer, so he went there,'' Zenit's sports director commented on Sergeyev's departure.
Does the playmaker who has 4,6 points and 1,1 assists on average per game deserve such an attitude? As UNICS selectors think, he certainly does. What is more, they have made such a step for the third time. Sergeyev played for UNICS in 2007-2008 and 2012-2014. His triumph at Zenit was in the middle of November when Pavel scored 15 points against Yenisey.
9. Andrey Koscheyev (Yenisey) — small forward
Another Yenisey basketball player Andrey Koscheyev signed a two-year contract with UNICS. It is difficult to say what merits for. In the last season, Koscheyev scored 5,5 points, performed 2,2 rebounds and 0,9 assists in the United VTB League. He did not have anything memorable. The transfer looks doubtful, to put it mildly. We can only hope that Priftis knows what he does (if Koscheyev is his candidacy).
10. Grigory Shukhovtsov (Lokomotiv-Kuban) — centre
It seems the 34-year-old centre turned out at UNICS for rare appearances on the court. It is impossible to look at his invitation in a different way. Nobody takes this signing seriously. In 13 United VTB League, Grigory scored 2,5 points and had 0,8 rebounds. Shukhovtsov played at Lokomotiv for almost 5,5 years and was going to end his career there. Why did UNICS steal him at the end of his career?
There is a feeling that the last three players were invited to them team just for quantity.
Sports