''We, Tatars, should be careful about each other, especially in business''
The Congress of the Tatars discussed specifics of national entrepreneurship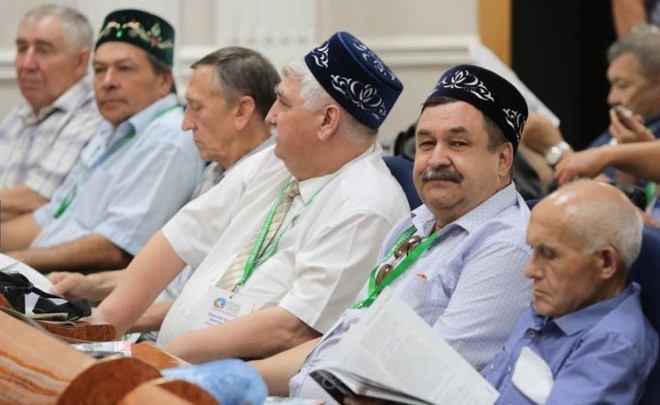 A discussion platform called Tatar Entrepreneurship and Patronage gathered about 200 people on the first day of the 6 th World Congress of the Tatars. It discussed 7 topics about Tatar business at once – from traditional trade to innovative tourist product. The topic of charity sounded a bit additionally: if there were a business, there would be patronage, as the Tatar entrepreneurs think. Realnoe Vremya tells the details.
''Waiting for Tatarstan come and make our business''
The four-day programme of the next session of the World Congress of the Tatars started yesterday from section that was called ''discussion platforms'' for some reason.
Realnoe Vremya's reporter visited one of them that was called Tatar Entrepreneurship and Patronage but did not see a discussion there. Probably I left it too early – just 2 hours 40 minutes after it started. In addition, the discussion platform not only looked like a series of usual reports but also their content was different.
Director of the department working with Tatar entrepreneurs of the WCT Executive Committee chaired the meeting. He appointed Kamil Ablyazov (Saratov) and Nurulla Sattarov (Tyumen) as moderators, though they just delivered a speech like everyone. However, Sattarov not only simply delivered a speech but did it more abruptly.
''No business – no charity,'' Nurulla Sattarov proceeded to action. ''We have been waiting for Tatarstan come and make our business for 25 years already. Tatarstan did a lot here, in the republic. But there are few investments outside. We, Tatars, need to help each other to have a business. Kamil [Ablyazov] tells me every time: ''I won't come here any more.'' We can't help but come here because we are Tatars. And if we help our people (including those who need), there will be both a business and investments.''
Later Sattarov developed this though having urged the ''representatives of the state'' who gathered there to be ''more careful'' about Tatar business.
''For instance, I need tyres, I talk to Tatshina. They say to wait three months. They say to Tatars!'' the entrepreneur was indignant. ''Let's treat our people in a different way. Let's sign direct agreements with Tatars. Or, for example, a low-quality product is delivered. You start to call – you are sent to court. Is it an attitude? We, Tatars, should be careful about each other, especially in business.''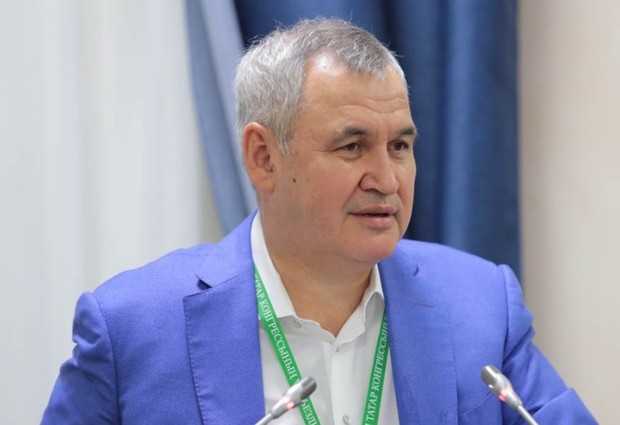 ''I wish the Congress finally started to work and solve Tatars' problems''
Patronage obviously took a back seat on the platform, as Sattarov said. Although two facts of charity at once were noticed at the meeting. Singer Renat Ibragimov made a generous gesture. The ''patron, entrepreneur and patriot of his nation'', as Urazaev recommended him, expressed his readiness to present his audio collection of three discs to all the delegates of the congress (consisting of stories and a printed book in audio format, not songs). Renat Ibragimov did not pay traditional compliments to the organisers having stated that the previous sessions of the congress were formal and festive.
''I wish the Congress finally started to work and solve Tatars' problems from this year,'' the singer said.
An unknown person from the hall made another present. Having been touched by the speech of a female delegate who told about her work with Tatar orphans, he gave 20,000 rubles in cash to construct a house for a needy family.
Delegates of the congress still have problems with their mother tongue. Many of them asked permission to switch to Russian at the beginning of their speech explaining by different reasons (''here there are Tatars of different origin, not everyone can understand the language of Kazan Tatars'', ''I am only learning Tatar''). One of the delegates started to speak both languages at once and then finally switched to Russian. However, young Deputy Minister of Industry and Trade of Tatarstan Almaz Khusainov stoically pronounced his welcome speech in a bit broken Tatar – but he looked at a piece of paper. Presenting the portal of Made In Tatarstan, he noted the resource was available in two languages – Russian and English. Probably he should not have told about it to these people to not to rub salt into the national wound. However, it is planned to make the portal in 10 languages – perhaps, there will be room for Tatar.
Farit Urazaev thanked the deputy minister for the beautiful Tatar speech (some people laughed at that moment). Another deputy minister – Minister of Agriculture and Food – Rishat Khabipov who told how Tatarstan tries to save Tatar villages showed more confident knowledge of Tatar.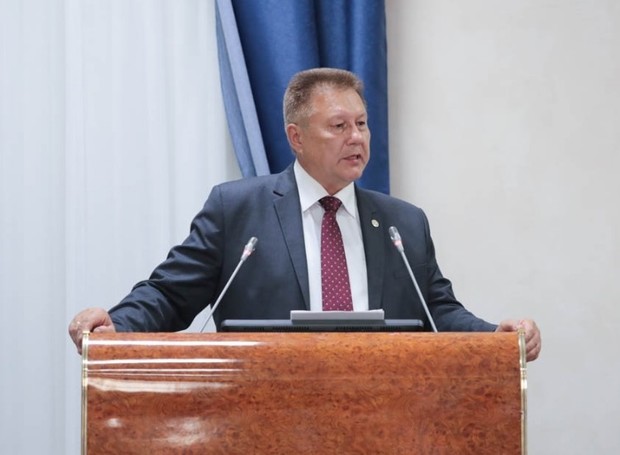 Sabantuy: from trend to brand
Tourism ''for Tatars'' probably became the most lasting topic. Chairman of the State Committee for Tourism of Tatarstan Sergey Ivanov who honestly sat almost until the end of the event tried to set the pace for the discussion:
''What can become the driver of interest in Tatarstan for Tatar communities so that they will come here? In the 2016-2017s, together with the congress we created corresponding tourist products and tour packages. However, we did not reach the expected result. The interest in these products is not very high. This is why we would like to find out why it happens: maybe the content and prices are wrong or there are other reasons. Tell, please, what you think about it.''
However, the audience did not.
Sazhida Batalova, chairman of the Soviet of the Regional National and Cultural Autonomy of Tatars of Buryatia, explained types of tourism that the ''Tatar'' offer can adjust to: ethnic tourism (like visiting the Bedouin in Egypt), jailoo tourism (like in Kyrgyzstan – to live in a yurt, ride horses, drink kumys), nostalgic, genealogical tourism. The speaker urged to turn Tatar events and phenomena into brands and commercialise them:
''Sabantuy has become a trend in the last years. But it is time to switch from the trend of Sabantuy to the brand of Sabantuy. Regional variations are quite possible here as well – Moscow Sabantuy, Astrakhan Sabantuy, etc.
Batalova put an example of Uryupinsk as a successful example of branding. According to her, it seems the city in Volgograd Oblast doesn't have more potential. But it is not only ''the capital of the Russian backwater'' but also, for example, the centre of goat down. Thanks to it, citizens of Uryupinsk stage a contest Miss Goat and other championships.
''We still have uncovered areas,'' Sazhida Batalova insisted. For instance, kazy (Tatar horse meat sausage) is not well known in Russia even if this lasting product can be easily sold. Russian don't know katyk (fermented milk product) and balmay (soft butter with honey) and tea with oreganum.
Delegates from Kyrgyzstan, Uzbekistan and other countries as well as a worker of the Tatarstan Investment Development Agency presented their trade and economic possibilities for some time. This series ended with an advertising speech of a representative of one of the local banks – in the best traditions of fee-based participation in forums for commercial structures. ''Tell me your phone number, I am available every day until 9 p.m., I will always consult you in detail,'' the lady promised. The moderator accompanied her from the rostrum with the words: ''Yes, the republic has problems with banks. Work with this one if it is reliable!''
However, one of the Tatar journalists gave up and shouted:
''Dear madam, when can we listen to all this information in Tatar?''
''I am sorry. Next time – for sure,'' the speaker said with a smile.