''You are having a new phenomenon when middle-class will face a downward movement''
French sociologist about the decency of Kazan female sellers, degradation of middle class and the Soviet Union that will be never back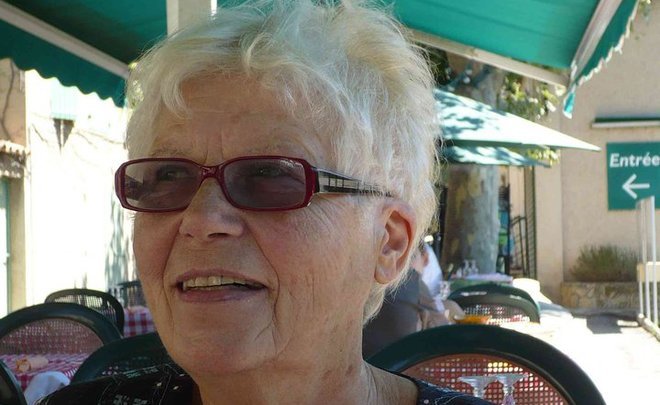 French sociologist and opinion journalist Danielle Bleitrach – former member of the Central Committee of French Communist Party and Professor of Sociology at Aix-Marseille University – has worked in Kazan during 3 weeks. In an interview to Realnoe Vremya, the researcher told what post-Soviet Tatarstan she saw.
''Traces of the USSR'' and ''truth about Russia''
Danielle, what area of sociology do you specialise in? And why are you here?
I started with the sociology of the middle class. Then I was interested in the link between people's professions or, more precisely, the way of earning their living and their lifestyle. I accompanied student practices in different countries of the world, wrote 150 books. Now together with Marianne (Editor's Note: Marianne Dunlop, a linguist and translator) I am looking for traces or ''route'', like people say in sociology, of the Soviet Union in modern Russian life. Including issues about ethnicity and multiethnicity. This research is just the first approach to the topic, those constant changes taking place in Russia and Tatarstan.
How many people did you survey?
As it is difficult for me to move in public transport, we preferred taxi drivers. During 20 days, we surveyed three drivers on average a day. There were also six representatives of the creative intelligentsia, one politician (Artyom Prokofiev from the regional office of the Communist Party of the Russian Federation) and a police officer.
Besides interviews, we tried to observe people's behaviour – their manner of talking, joking, how the personnel of service sector behaved. ''Traces of the USSR'' were also found here – for instance, female sellers in shops often think they have certain rights. They can tell you off if you do something wrong, for instance, you enter a prohibited area in the shop. But understand me correctly, we did not come here to collect some bad things. I think in our research we did more than some western journalists in order to tell the so-called ''truth about Russia'' (even in such a preliminary version). Moreover, our goal, in fact, was to show facts and occurrences contradicting a stereotyped opinion of the West about Russia.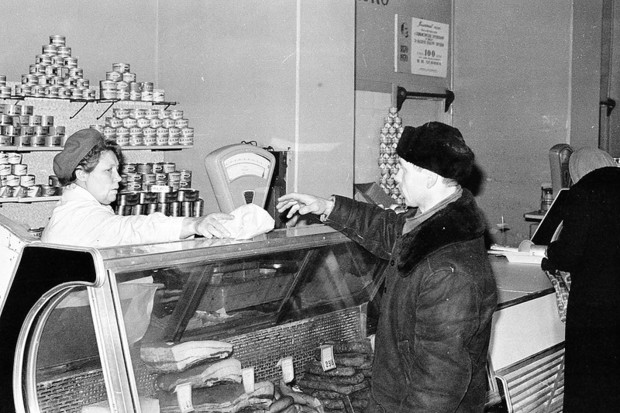 It is clear that our research is not enough yet to state something. But it is enough to ask questions. This is why we are going to switch to another phase of the research. But I am a bit old and don't have money. I perfectly know what people I need to bring with me next time. There must be at least 5 people for this work. And they need to have contacts with your researchers who have probably asked such questions.
Stalinism and social elevators
What did you manage to see in your first ''approach''?
Two major moments. Firstly, 80% of the respondents say it was better during the Soviet Union but it will never be back because they say people already got used to consumption and a more individual, egoistic attitude to life, so to speak.
Curiously, almost nobody linked their attitude to the USSR with property issues – collective or private. In other words, our interlocutors did not mention collective property as a necessary element of socialism. For them, private property is, for instance, cars and other things they would like to have.
People don't realise they lost something with privatisation. They don't realise the facts of corruption they reveal and consider unacceptable and that are probably associated with how the privatisation of the Soviet property was carried out. Mainly a moral question is asked by them: ''It was better in the USSR because there were better relations between people.'' It is a moral vision of things. They let what characterises socialism go.
But probably what they say is not everything they think. Or, on the contrary, it is too obvious for them to mention it. Or they don't realise it. Or we maybe would get other answers if we had asked, for instance, working environment somewhere in Nizhnekamsk. We will ask all these questions in the continuance of the research.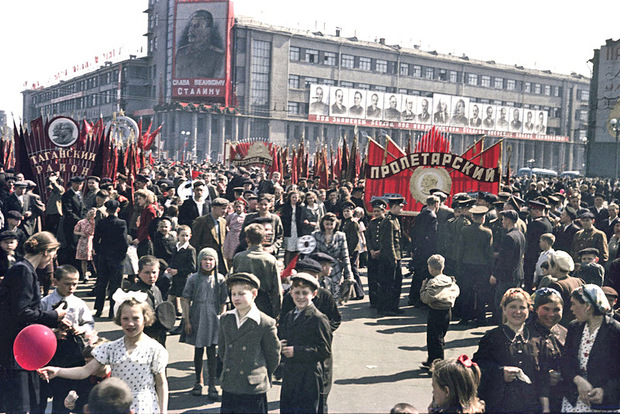 ''All people whom I interviewed here understand that a deep transformation of the society was a result of this period that was accompanied by particularly a social promotion of people.'' Photo: visualhistory.livejournal.com
You told about western stereotypes that you would like to question. What did you mean?
For instance, the Stalinist period in your history. This historical phenomenon, by the way, illustrates the difference between western and your approaches well. In the West, Stalinism is understood as a type of terror. At the same time, all people whom I interviewed here understand that a deep transformation of the society was a result of this period that was accompanied by particularly a social promotion of people. Even such occurrences as collectivisation and followed urbanisation had this sense. It was a powerful upward movement, a mass of peasants entered a completely different world. The same thing happened in France during the French Revolution. For instance, Napoleon's all marshals came from non-aristocratic classes of the society. It was a breakthrough for all the society.
The middle class of the society was a result of it in the USSR then. Many workers and former peasants became small bourgeoisie that played a major role in the dissolution of the Soviet Union. However, it is just a hypothesis that needs to be checked.
By the way, now you are having a new phenomenon when all this middle-class mass will face, on the contrary, a downward movement. Those who reached a higher level in the past, for example, teachers and university workers have to survive today. They realise their children will go downwards socially. So they need to fight severely to not to allow it. These families have an educational and cultural capital. But it is not enough to maintain their today's level. And probably this is why (it is another hypothesis) the young is not very interested in the social and political agenda. They just have other things to do, they need to fight for life. However, these observations need to be obligatorily statistically checked, statistic data on social mobility needs to be raised.
Gastarbeiters are not needed. Neither Crimea
Why did you choose precisely Tatarstan as object of your research?
On the one hand, the case is simple here. We have a French acquaintance who works at Kazan Federal University. He gave us all the necessary preliminary information. On the other hand, Tatarstan is one of the Russian regions that looks as if it had suffered the least from the dissolution of the Soviet Union. It is a place where the Communist Party gets the least number of votes (after Chechnya that is a special case, of course). We were very interested in comparing the state of affairs here with such territories as Novosibirsk and Irkutsk Oblast where, consequently, the mayor and governor are members of the Communist Party.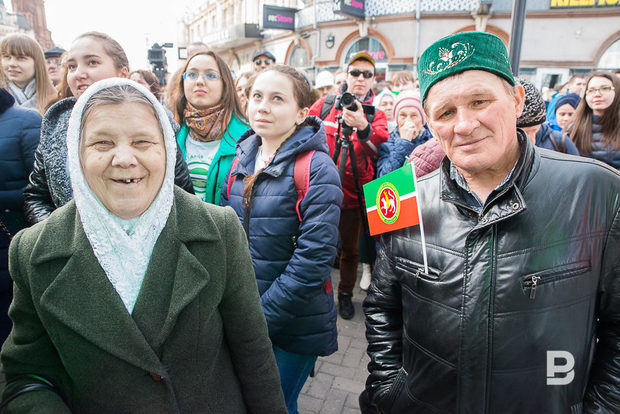 ''We wanted to understand the endurance the interethnic world in Tatarstan. At the moment, the respondents don't see a big problem here.'' Photo: Maksim Platonov
In addition, we knew that many Russians note as a positive phenomenon that the USSR did not have interethnic and interreligious conflicts. And we wanted to understand the endurance the interethnic world in Tatarstan. At the moment, the respondents don't see a big problem here. But the arrival of gastarbeiters from former Soviet republics is quite painful. People say they are afraid of radicalisation of the Muslim community. We met liberals here who said, for instance, that Russia should not have taken Crimea, that they need to be friends with the West. At the same time, they are against Putin's politics who ''brings people from Middle Asia''.
Of course, the public dialogue of this kind is less than in France. But it is already arising and gradually developing. And for same reasons like clothes of Muslim women. In other words, it seems that they are secondary issues that, nevertheless, cause repulsion and fear.