''In Russia, people with ideas and people with money don't always meet''
Arkady Dvorkovich hopes that Skolkovo Startup Village can change the situation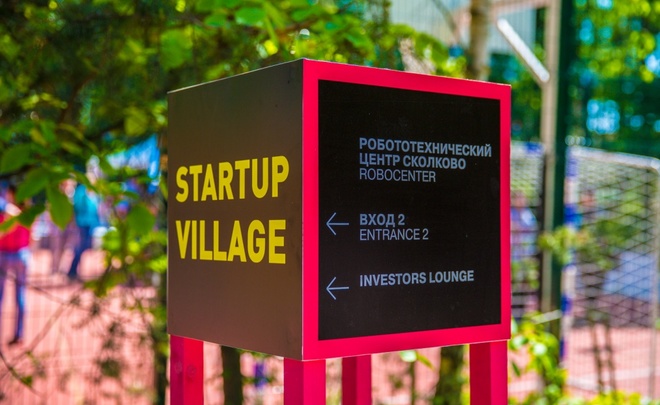 The fifth annual Startup Village conference in Skolkovo, which took place on 6 and 7 June, gathered more than 20,000 people from over 80 countries, with many large corporations and the government paying special attention to the festival. Just a few days earlier, Vladimir Putin promised to facilitate the development of the IT sector and urged Russian corporations to cooperate with start-ups closer.
Following President Putin's call to ''digitise'' the Russian economy, Startup Village in Skolkovo attempted to fuel partnerships between start-ups and big corporations, says Computer Weekly. Showing the government's particular interest in the IT industry, Deputy Prime Minister Arkady Dvorkovich opened the event. ''In Russia, people with ideas and people with money don't always meet, but Skolkovo has everything put in place for that to happen,'' he said.
Nowadays, international companies are more and more interested in working with start-ups. SAP, a German-based multinational software corporation, launched Startup Focus programme in order to find new prospective products. According to Global Head of SAP Startup Focus Manju Bansal, the programme is aimed to engage with a large cohort of start-ups to get at least 10 validated solutions that can be taken to market in the current year. ''We want local developers to focus on creating enterprise B2B solutions that will be of interest of SAP customers, both in Russia and globally. It does not matter where the start-ups are physically located, their solutions are made available to our entire global customer base,'' he stated at a panel session on collaboration between corporations and start-ups.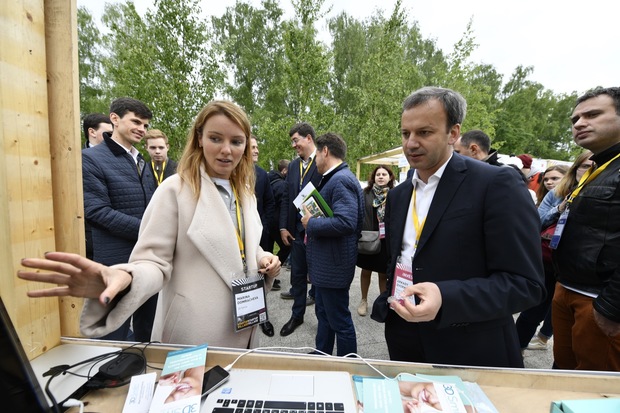 Russian companies are also seeking new solutions: Yevgeny Charkin, the director of Information Technologies at Russian Railways, the national railway monopoly, considers a digital strategy to be absolutely crucial for his company as traditional means of raising efficiency will be exhausted in the longer term. ''Start-ups are a colossal potential source of increasing efficiency, so we are creating a system for working with start-ups, and that work has already borne fruit.''
Blockchain technology and artificial intelligence are the ''areas that have lately shown a fast pace of development'', according to Sergey Khodakov, operations director at Skolkovo's IT cluster. At the same time, spheres of interest of the previous years, such as big data and virtual reality, are still closely explored by start-ups.
Khodakov also pointed out that relatively low production and labour costs in post-crisis Russia provide an advantage for solutions aiming at external markets. ''We are primarily looking for start-ups with a focus not just on Russia but with an international focus,'' he said adding that such companies are more attractive to potential investors and have better development prospects.