Kazan to offer ''a little bit of everything'' to football fans
Officials expect that international media coverage may have a positive economic effect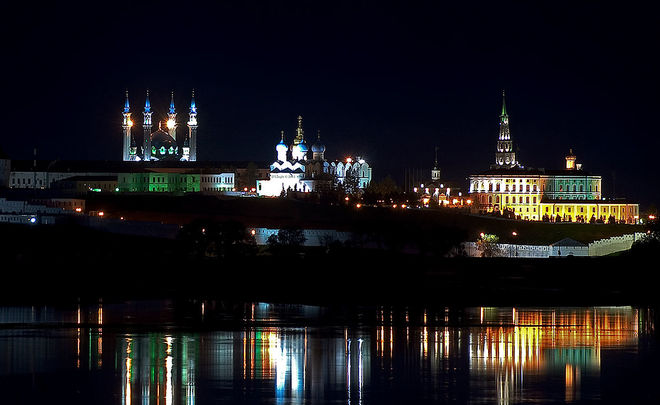 After the first match of the 2017 FIFA Confederations Cup, Kazan got a lot of attention from foreign media as a city that offers a vivid and peaceful mix of eastern and western cultures. Head of Tatarstan's Investment Development Agency Talia Minullina thinks that big sporting events will help strengthen the republic's position in the global investment market.
According to a review by New Jersey Herald, football fans visiting Kazan for the next year's World Cup will find a little bit of everything: rich history, diverse culture, magnificent buildings and beach rest. Visitors will have a chance to see a unique side of Russia in the city that offers an extraordinary mix of eastern and western cultures, says the media. Kazan, which has a majority of Muslim residents, is a rare example of peaceful coexistence of different religious groups and citizens of more than 100 nationalities.
''This is what is so nice about Kazan,'' considers 37-year-old resident Adel Gataullin. ''We all get along with each other very well. And that's the way it should be. Here we have people from all different places and different religions and that has never been a problem to anybody. We have mixed families everywhere and that is completely normal,'' he adds. ''We got used to diversity and we enjoy having so many people from so many different places here with us,'' agrees 23-year-old student Elvina Valeyeva.
Those who are interested in architecture should visit the ancient white walls of the Kazan Kremlin, which is one of UNESCO's World Heritage Sites. Besides leaning Suyumbike Tower named in honour of a Tatar princess, guests may enjoy the views of spectacular Qul Sharif Mosque reconstructed in the 1990s as part of the post-Soviet cultural revival.
Meanwhile, local officials believe that big sporting events, such as the Confederations Cup and the World Cup, will help Tatarstan attract new investors and strengthen its position in the global investment market. Such big events have the Olympic effect on investors urging them to come to some country or region, says head of Tatarstan's Investment Development Agency Talia Minullina.
According to Minullina, after the match between Mexico and Portugal, many foreign media outlets including BBC, CNN and Eurosport made special reports about Kazan. Taking the giant average audience of these media into account, the city has definitely attracted wide international attention. ''Every time the media mention Kazan, it has some economic effect," she said.
The 2017 FIFA Confederations Cup is taking place from 17 June to 2 July at four Russian stadiums: Spartak Stadium in Moscow, St Petersburg Stadium, Sochi's Fisht Stadium and Kazan Arena. The 2018 FIFA World Cup will take place from 14 June to 15 July 2018 in 11 Russian cities including Kazan.