Joe Kaeser, Siemens AG: ''Tatarstan has the potential to benefit from wind power''
President and CEO of Siemens AG Joe Kaeser told about prospects of alternative energy, digitalization of the industry and local projects in Russia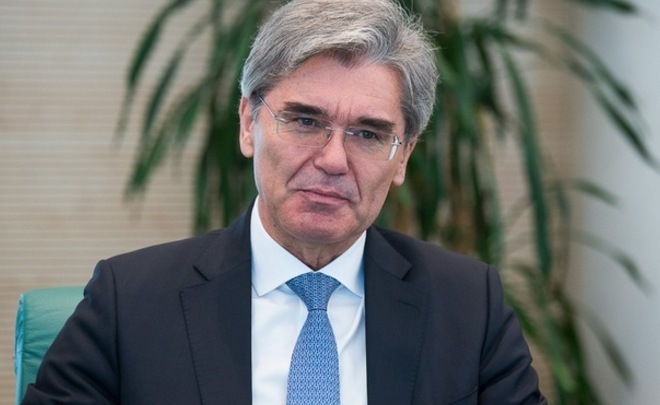 Leading global technology group Siemens operates in more than 200 countries and specialises in the areas of electrification, automation and digitalization. This year the corporation celebrates its 170th birthday. In Kazan, the delegation arrived headed by President Joe Kaeser, who has seen the capital of Tatarstan for the first time. One of the points of the schedule of the visit to Kazan was a meeting with long-time partner of the company — TAIF Group. In the interview with online newspaper Realnoe Vremya, the head of the world concern Joe Kaeser told about the ratio of alternative energy with its conventional types, about the role of the company in the building of the high-speed railway Moscow-Kazan and why today the industry needs smart technology.
''The future belongs to renewable energy''
Last year you introduced the concept of smart grids for the first time in Russia. How many facilities have been re-equipped and where have smart grids been implemented? Are you planning to implement smart grids in Tatarstan?
Siemens has been in Russia for more than 160 years. And we are very proud of our long and successful history here. Our ability to develop new technologies and adapt to changing market conditions is one reason for this success. We see a lot of change in the global energy landscape. While every country has a different energy mix, two major trends are emerging: first, the rise of renewables – investments in renewables are outpacing investments in conventional power generation; second, the shift to decentralized energy systems where a much larger number of power generation systems feed energy into the grid. Today, not only cities, but also small communities are setting up their own energy supplies. This trend toward distributed energy systems is just starting to take off. You pointed out that we introduced smart grids for the first time in Russia last year. Smart grids are our answer to these two trends. Our smart grid technologies enable customers to manage energy much more efficiently.
For example, we're working together with Bashkir Electric Grid Company OJSC in Ufa to create an integrated and highly efficient power grid for the city. The use of smart grid technologies will help reduce the number of faults and power outages and so ensure a reliable supply of energy to end customers. By January 1, 2020, the city will completely switch the management of the power grid to smart grid technology.
We're ready to implement similar projects throughout Russia and, of course, here in Tatarstan.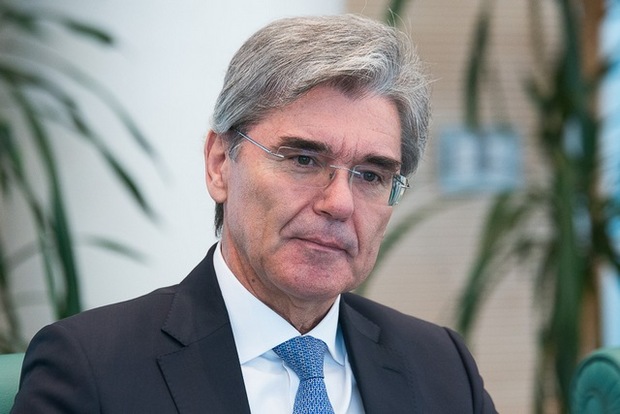 Investments in renewables are outpacing investments in conventional power generation

Siemens is a leading global provider of wind turbines. The possibility of building a wind farm in Kazan is currently being discussed in Tatarstan. In your opinion, is the development of a wind industry promising in Tatarstan and will it be profitable? How would you assess the role of alternative energy in Tatarstan? Is a combination of wind and conventional power generation possible?
Clearly, the future belongs to renewable energy. And Russia's vast geographic area predestines the country for the development of renewable energy sources. Many regions, including Tatarstan, have the potential to benefit from wind power.
With the newly merged company Siemens Gamesa Renewable Energy, we've strengthened our wind business and created a world leader in the renewable energy industry that offers onshore and offshore technologies in more than 90 countries and on five continents. We collect data on the performance of wind farms all over the world. That enables us to optimize performance and design remote diagnostics and remote service so that we can offer our customers significant competitive advantages in efficiency – and help them save operating costs.
Nevertheless, conventional power generation will continue to be needed to compensate for the fluctuations typical of renewable sources of energy. In actual operation, our large gas turbines are the most efficient in the world. And they are clean and flexible. We've proven that once again with the large power plants we're building in Egypt.
€500 million on the training and education of employees

This spring, Siemens reached a major milestone of the energy project in Egypt. In just 18 months, Siemens was able to connect 4.8 GW of power generation capacity at three construction sites. Could you tell us the details of this project? Are similar projects planned in other countries, for example, in Russia?
Yes, Siemens is implementing an energy project of unprecedented size in Egypt. Once completed, the three power plants will boost Egypt's power generation capacity by 45 percent or 14.4 gigawatts. And the project will create lasting value for Egypt. The project not only includes technical and service maintenance of the three power plants for a period of nine years; we will also be providing training and education to 5,500 people for four years at a training center there.
We believe employees are a company's biggest asset. That's why we spend over €500 million per year worldwide on the training and education of employees. In Russia, we spend more than twice as much per employee than the average. On top of that, we are currently training more than 21,000 customer employees.
To answer your question, yes, we have the global reach, the project management expertise, the technology, and the financial resources to implement projects of this scale anywhere in the world – and we are ready and willing to do that.
Since 2009, the Sapsan trains connecting Moscow and St. Petersburg have become synonymous with fast, safe, and comfortable rail travel

Siemens stated it wants to participate in the Moscow-Kazan high-speed line. What will be your role and what is the status?
Well, customers ultimately determine the role we play. However, I can say that we are already a reliable partner for Russia's rail industry. Since 2009, the Sapsan trains connecting Moscow and St. Petersburg have become synonymous with fast, safe, and comfortable rail travel. Train capacity is approaching 90 percent. And according to RZD, the number of passengers was almost 40 percent higher in 2016 than in the previous year. We also service the Sapsan fleet together with RZD and so help achieve an availability of greater than 99 percent.
But we're thinking beyond rolling stock. We are also willing to support customers with our expertise in other areas, for example, rail electrification and power supply, control and automation systems, communications, and service and maintenance.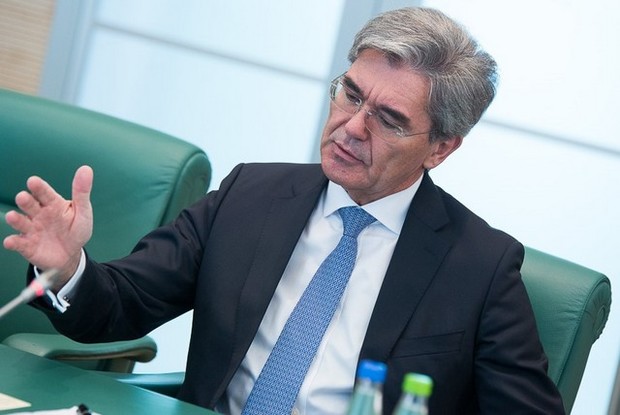 We have always indicated that we are open to discussing this question

Is Siemens also willing to localize the production of electric trains in Russia for the Moscow-Kazan high-speed railway line?
We have always indicated that we are open to discussing this question. Siemens has already set up a number of local projects in Russia. A prime example of that is our manufacturing site in Yekaterinburg where our Russian partners and we assemble the Granit locomotives and the Lastochka regional trains. Here, the localization rate for the 240 regional trains or 1,200 wagons has reached 80 percent. To date, 60 of the Lastochka trains have been produced in Russia, and 33 of them run on the Moscow Central Ring (MCC). And we also run service depots in St. Petersburg and Moscow.
It is known that Siemens has a train that could be used for the Moscow-Kazan high-speed railway – a more advanced version of the Sapsan that is capable of speeding up to 400 kilometers per hour. What companies are you competing with in this market? Is there any alternative to Sapsan?
Siemens has an excellent track record in building high-speed trains. We call our platform for high-speed trains Velaro – and it's a global bestseller. Velaro trains are in operation in Germany, France, England, Turkey, China, Spain, and Russia. The Sapsan is the Russian version of the Velaro. And, yes, Siemens could offer a version of the Sapsan that meets the requirements of the new Moscow-Kazan line and that is capable of traveling at a speed of up to 400 kilometers per hour.
How do you assess the beginning of 2017 for Siemens in Russia? What financial results do you forecast for the year in the world and in Russia?
We got off to a good start in calendar year 2017 by delivering a strong second quarter, in which revenue rose 6 percent year over year to €20.2 billion and orders amounted to €22.6 billion, a year-over-year increase of 2 percent. Last fiscal year, revenue of Siemens in Russia amounted to €1.2 billion. So overall, Siemens is doing very well here and elsewhere.
After recent visits to a number of countries, my impression is that optimism and confidence are generally on the rise. If these sentiments prove resilient and if current geopolitical tensions subside, global GDP could experience massive growth. China and India are already leading growth. Growth in the EU is slowly gaining momentum despite the Brexit. And economic growth and improved relations with Russia are top priorities of the new U.S. administration. The Russian government is pushing growth by allocating RUB158.3 billion to the modernization of production, improvement of competitiveness and energy efficiency, and reduction of dependence on imports. To me, these are strong indications that the growth of the global economy will pick up in 2017 and beyond.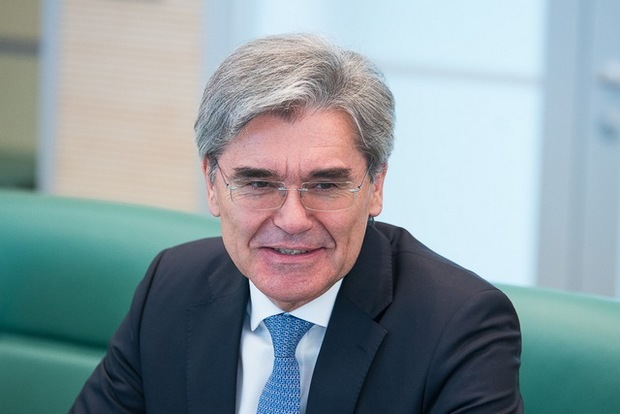 Creating value locally involves investing in facilities and providing jobs wherever we do business

Nearly 7,000 direct jobs in Russia
At the end of last year, Siemens opened its own production line for the assembly of high-precision pressure sensors in Kazan. What is the purpose of the project? What opportunities for growth do you see there? And what projects is Siemens planning to launch in the near future in Kazan and Tatarstan?
Yes, we did open a production plant in Kazan. The obvious purpose of this plant is to produce high-precision pressure sensors for the oil, gas, and chemical industries. What may not be quite as obvious is that creating value locally has been Siemens' philosophy from the very beginning. That is how Siemens became a global company.
Creating value locally involves investing in facilities and providing jobs wherever we do business. Over the last ten years, Siemens has set up 10 production and service sites and created nearly 7,000 direct jobs in Russia. And each one of these jobs accounts for about seven jobs in adjacent sectors. Siemens works with over 2,200 suppliers and so indirectly provides employment for over 48,000 people. And Siemens contributes significantly to Russia's economy by providing technologies for its energy, transportation, healthcare, and pharmaceutical industries. That is how we serve society in Russia. And, I might add, we are very proud of that.
By Anna Saushina, Alina Gubaydullina. Photo: Maksim Platonov