Mikhail Zadornov: ''People are ready to have a new debt. It, undoubtedly, should help sales''
First day of the Petersburg Economic Forum: a session dedicated to consumer market in Russia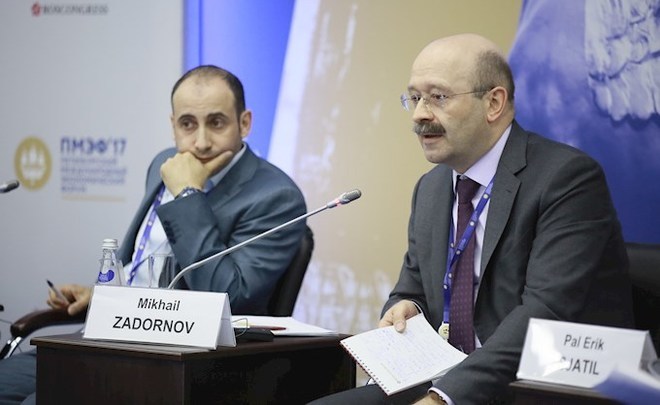 A PIEF session that took place on 1 June dedicated to the consumer market in Russia can be called educational without exaggeration thanks to a wide circle of speakers. Both big bankers and functionaries and famous businesspeople like the director of Х5 Retail Group N.V. and vice-president of worldwide known P&G answered questions what results – positive or negative – the consumption level of Russian is going towards, what trends grow in the Russian consumer market. Realnoe Vremya tells the details.
Consumer market in Russia: has everything been fine?
Before giving the floor to speakers of the session, its moderator – regional partner of ЕЕМА McKinsey & Company Pal Erik Sjatil – announced the latest report of the Russian consumer market. So, according to the given data, 60% of Russians claim in surveys that due to the transformation of the economic landscape, their consumption habits changed, of course. At the same time, 50% of Russians say that despite the reduction of consumption volumes, they continue buying products of the same brand like they did. After the introduction, Sjatil asked the speakers the first question: ''How do you assess the state of Russia's consumption market?''
Chairman of the Board of VTB 24 bank Mikhail Zadornov was first to take the floor. According to him, retails banks have seen a completely changed mood and behaviour of Russia's consumers in the last 6 months. From a perspective of sales, all the segments of the market (car loans, mortgages, cash loans) have reached a positive point.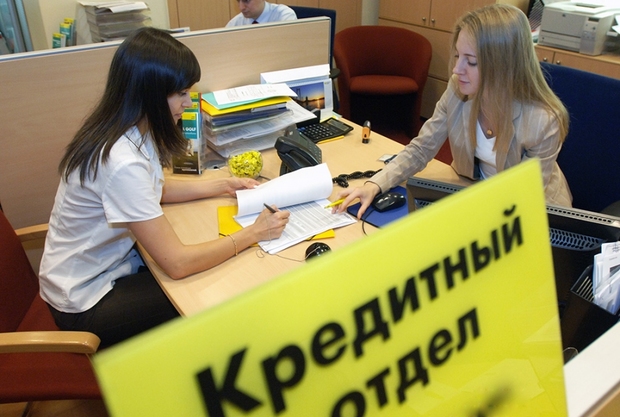 ''Then loan portfolios are coming next: many consumers try to pay off their debts because of the crisis because we are seeing about 1,5% of portfolios for advanced repayments. People are ready to have a new debt. And it, undoubtedly, it should help to sell both food and cars and mortgage, though mortgage is what that has not allowed retail portfolios to reduce in the last three years,'' Zadornov said.
The speaker also noted that VTB 24 is seeing a noticeable growth of clients' expectations. In his opinion, consumer confidence index has behaved well in the last months.
Food retail is fine
The speech of Detsky Mir Group of Companies Vladimir Chirakhov and Executive Director of Х5 Retail Group N.V. Igor Shekhterman allowed to look at the situation from a perspective of retail.
''As for trends in goods for kids, unfortunately, we don't see that everything is good in the market. The market's growth is at about zero. Buyers became more sensitive to prices. This is why we focus on special offers and so on more. As a result, it leads to a reduction of marginality,'' Chirakhov stated sadly.
His colleague from food retail Igor Shtekhman turned out to be more positive while describing the current situation. Firstly, the speaker told now over 1/3 of the buyers are trying to orientate to cheaper goods. And about 70% of the clients are oriented to special offers.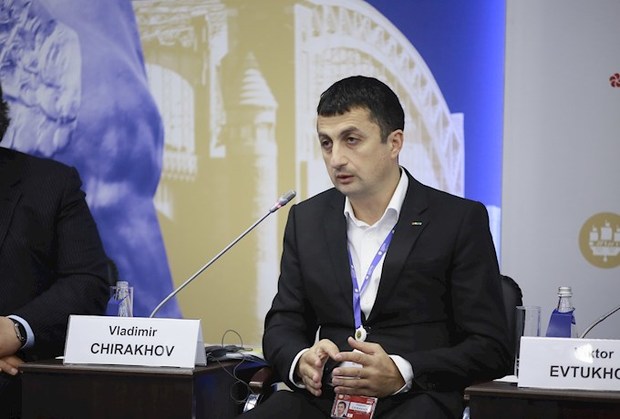 ''However, despite the population's income doesn't grow (I will be politically correct), anyway, I will agree with Mikhail [Zadornov]: we are seeing a certain revival in the food retail market. I think it was caused by a certain psychological break – people just are tired of the crisis. About 10 million buyers visit our shops every day. And when we analysed an average receipt, we found out the completeness of the receipt has increased in the recent time. People want more goods, more diverse. At the same time, they buy cheaper goods. Buyers started to live more modest, but they have adapted,'' Shtekhman concluded.
PepsiCo President (in Russia, Ukraine and CIS countries) Silviu Popovich took the floor and calmed the previous speaker down saying that ''the demand for product lines will conserve, of course, because people need to drink and eat''.
''We are full of optimism to a certain degree because Russian consumers love brands. And we are lucky about our brand in Russia. In addition, many new brands and commercial formats are appearing now. I will also add that the stable rate positively affects the situation. In this condition, people borrow more in banks and spend money with more desire,'' Popovich told.
Confusion of deputy minister of industry and popular e-commerce
Then Deputy Minister of Industry and Trade of Russian Viktor Yevtukhov took the baton. He accidentally confused Coca-Cola with Pepsi and then presupposed that, actually, the division of these two brands is marketing.
''As the Coca-Cola director told, we are having many new brands. But I will note that they are still not enough… Have I made a mistake? Pepsi? I hope I will live this day after I have made such a big mistake. Though people say it is marketing. And they pour everything from one bottle (laughing).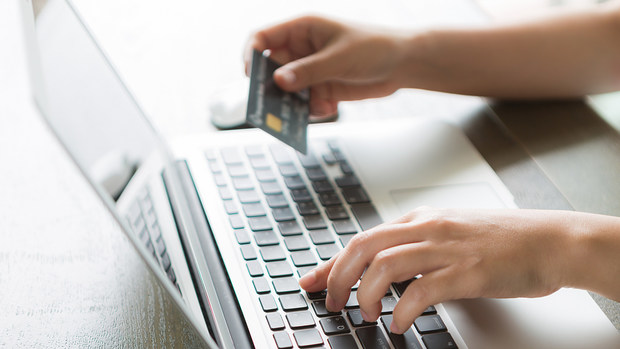 Having joked, Yevtukhov praised the session because the speakers ''got rid of banal things'' and did not explain everything by the falling demand due to the reduction of the population's income.
''As a rule, everything is around it year after year. Money is an important issue. But in our opinion, infrastructural issues play more important role in reviving the demand: easy payment, easy receipt of a good, e-commerce development… For instance, if people can purchase a product near their home, they will do it more often and with more desire. Unfortunately, we have a small problem here. Whatever experts who criticise the active development and domination of wholesale commerce say, we think today Russia is falling behind other countries in terms of the number of trade sites. We have room to develop different commercial formats,'' the speaker summed up.
E-commerce was also mentioned at the session. We will explain that commercial and financial deals made by computer networks as well as business processes where such deals are applied are included in this area of the economy. The speakers noted that a greater number of deals have been made online via devices in the recent time.
Last year Russia was fifth in the frequency of e-deals after Great Britain, Germany, France and Spain. The volume of e-deals is on the rise. According to Visa Payment System CJSC Director General Ekaterina Petelina, nowadays e-payments have increased 1,5 times in Russia. However, the share of cash payments is still big. Mikhail Zadornov who joined the discussion of e-commerce added that Russia has always had several strong segments to purchase goods and services using devices – transport services, tourism and sectors linked with tourism. The speaker also added that, in his opinion, imposed sanctions made e-commerce in Russia develop.