Russia willing to get new investment through Chinese Belt and Road Initiative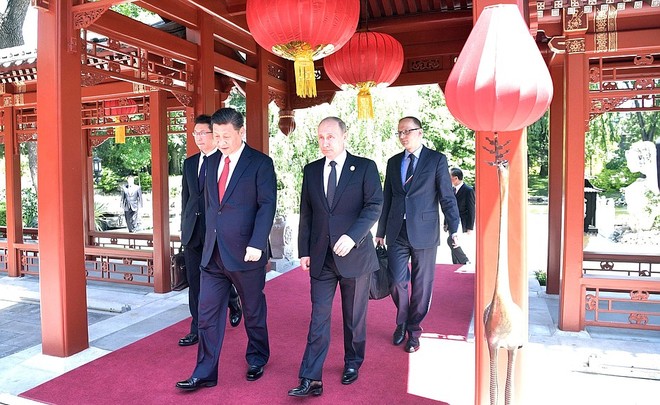 The Chinese Silk Road Economic Belt is an ambitious strategy aimed at massive cooperation between Eurasian countries. Meanwhile, international players are pursuing their own goals in this project. For Russia, according to analysts, it is primarily a chase for foreign investment and a new drive for the Eurasian Economic Union.
On 14-15 May, Russian President Vladimir Putin visited Beijing to take part in the first Belt and Road Summit. The event gathered leaders of 28 nations including Belarus and Kazakhstan, the other two founding members of the Eurasian Economic Union (EAEU). Chinese officials expected to sign over 50 agreements during the summit.
Although some observers consider China's new Silk Road project to be mostly about politics and symbolism due to vague long-term prospects, Russia's main interest is the money, says Voice of America. China announced plans to invest tens of billions of dollars in this initiative with an intention to revive the ancient Silk Road and maritime trade routes linking Asia, Africa and Europe. In the last few years, China has already invested more than $300bn in projects in One Belt, One Road (OBOR) countries.
''Russian interest in the OBOR project, in general, is attracting additional Chinese investment into the Russian infrastructure and industry sectors,'' said Vasily Kashin, a senior research fellow at the Centre for Comprehensive European and International Studies at Moscow's Higher School of Economics. Besides, Russia is seeking coordination between the Chinese OBOR policy and the Russian policy concerning the Eurasian Economic Union, considers Kashin. Petr Topychkanov of the Carnegie Moscow Center agrees that Russia is primarily interested in foreign investment and in connecting the EAEU with OBOR. He also supposes that ''Russia wants to make European countries more nervous with the prospects of Russian-Chinese economic cooperation''.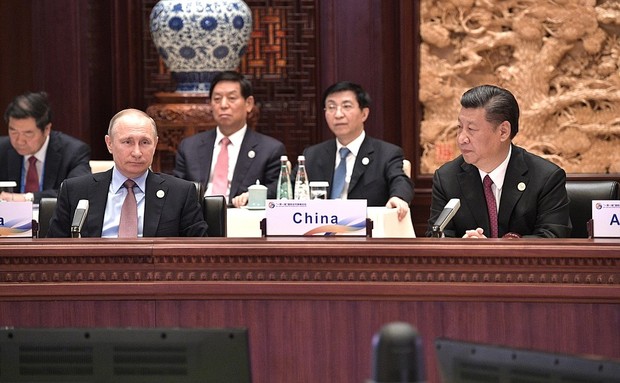 Russia-China trade suffered a decline in 2014-2015, but now it is recovering. In the first quarter of 2017, the trade volume grew by 26% to nearly $25bn. China's export to Russia increased by 22% in January-April while Russia's export added 30%. According to Kashin, China is Russia's most important individual trading partner and a significant source of investment, loans and technology. ''However, building the necessary infrastructure and negotiating the trade deals with the Asian countries will take Russia years,'' he added.
The Carnegie expert believes that there is no chance for any kind of union between Moscow and Beijing. ''The leaders of Russia and China came to a point where they clearly realised the possibilities and limits of bilateral relations,'' said Topychkanov. ''I doubt that Russian officials think about OBOR and Russia in the context of global trade.''