Fathers and Sons: top 7 notorious appointments of Russian functionaries' children in state companies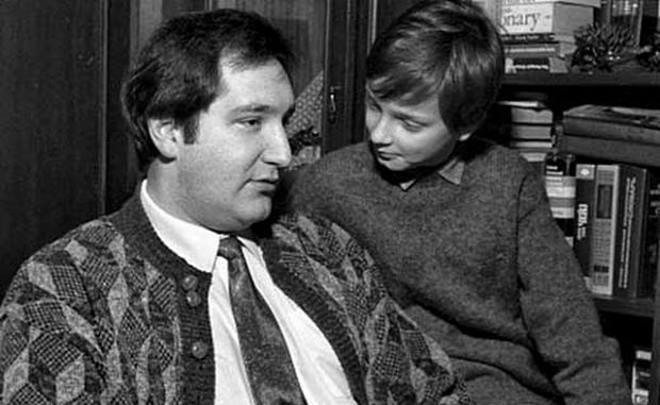 The board of directors of the United Aviation Corporation that appointed Russian Vice-Prime Minister Rogozon's son 33-year-old Aleksey Rogozin as director general of Il PJSC (Ilyushin Aviation Complex) on 2 May announced the decision, which was unexpected for the aviation industry. However, it is not the first time when offspring of famous and heavy hitters occupy posts in the top management of Russian state companies. Realnoe Vremya presents the top 7 most noticeable appointments of Russian politicians, ministers and businesspeople's heirs.
Rogozin Jr

Vice-Prime Minister Dmitry Rogozin's son Aleksey headed Ilyushin Aviation Complex (Il PJSC) on 2 May 2017. Curiously Rogozin Junior occupied the post of United Aviation Corporation vice-president on Transport Aviation in the middle of March. Earlier, 33-year-old Aleksey Rogozin worked as deputy director of Property Relations Department in the Ministry of Defence. The young manager supervised the work of dependent federal state unitary enterprises and joint-stock companies.

From 2009 to 2012, Rogozin Jr occupied the post of development director, deputy director general of Promtechnologies that manufactures weapons. From May 2012 to March 2016, he was the director general of Aleksinsk Chemical Factory state enterprise (making gunpowder for artillery). Aleksey was supposed to pull the enterprise out of the pit it was in.

The presence of influential father Vice-Prime Minister Dmitry Rogozin, no less famous paternal grandfather Oleg Rogozin who is a Soviet organiser of the defence industry, lieutenant general, doctor of technical sciences and professor promised Rogozin Jr a happy future. There is scarce information on the Net about Aleksey Rogozin's personal life: it is known that Rogozin Jr is married, has three kids, the youngest one is four years old.



Photo: umpro.ru
Kirienko Jr

First Deputy Director of Russian President's Administration Sergey Kirienko's son Vladimir also got an important appointment aged 33 – senior vice-president at Rostelecom. He heads marketing, coordinates the commercial activity and business functions of macroregional offices and manages new business areas in the company.

Kirienko Jr graduated from the High School of Economy in Economy and Finance and Skolkovo Moscow Management School. Before the appointment at Rostelecom, he managed to chair the board of directors of Volga TV company, Sarovbusinessbank, Nizhegorodpromstroybank.

According to the media, Kirienko Junior is one of the owners of Kapital company, which, as Forbes said, manages the business of Kirienko's family. Same Forbes called Kirienko a co-investor of Titanium Investments fund of $50 m. As Vedomosti says, the fund invests in hi-tech startups: Cloudpayments e-commerce services, 365Scores live sports transmissions, Drippler mobile news app. Fabrika online making online games is the most famous project of this fund in Russia.



Photo: slawyanka.info
The Patrushevs

In March this year, youngest son of the Russian Security Council Secretary Nikolay Partushev Andrey occupied the armchair of the board of directors' chairman of Centrecaspneftegaz, Gazprom JV and LUKOIL working in the Caspian shelf.

Two years earlier, in 2015, Petrushev Junior was appointed deputy director general Gazprom Neft on Development of Shelf Projects. This post appeared in the company for the first time. Previously, Andrey Patrushev was deputy director of Gazprom Dobycha Shelf Yuzhno-Sakhalinsk and deputy director general of Zarubezhneft.

Russian Security Council Secretary Nikolay Partushev's oldest son Dmitry is the chairman of Rosselkhozbank's board of directors.



Dmitry Partushev. Photo: newvz.ru
Artyom Chaika…

In 2014, Forbes told that the company that owns a big salt manufacturer (Editor's Note: Tiretsky Salt Plant) passed to a person named Artyom Chaika. Vedomosti gave the official information two years later. Russian Prosecutor General Yury Chaika's son Artyom became the owner of 90% of shares of East Siberian Commercial And Industrial Company, which is the biggest table salt supplier in Siberia and Far East.



Photo: zampolit.com
… and Igor Chaika

Artyom's brother the Russian prosecutor general's youngest son Igor Chaika became the owner of the biggest rail supplier for Russian Railways at the end of March this year. It happened after the decision of the company's board of directors to sell 25% of shares of the biggest ferro-concrete sleeper manufacturer — Beteltrans of T-Industry — for 1,5 billion rubles. According to Spark-Interfax, Igor Chaika owns 99% of Akva solid CJSC shares, which, in turn, holds 30% of T-Industry.


Photo: scandaly.ru
Ivanov Junior

Another, no less noticeable appointment of son of former Russian Presidential Administration director Sergey Ivanov Junior as president of ALROSA diamond company took place in March. A corresponding decision was made at the meeting of the board of directors on 13 March. The contract with Ivanov Jr was signed for three years.

Earlier Ivanov Jr was senior vice-president of Sberbank. From 2002 to 2005, he occupied different posts in the State Investment Company and Gazprom. From 2005 to 2011, he was vice-president, first vice-president, deputy of Gazprombank's board of directors. He chaired the board of directors at SOGAZ JSC from 2011 to 2016.



Photo: ysia.ru
Matvienko Jr

The only son of Chairwoman of the Russian Federation Council Valentina Matvienko Sergey who is a businessman and billionaire also occupies a remarkable place among functionaries' children.

Sergey started his career in 1992 as manager in Avgustina investment fund. Later he worked in Lenvneshtorg and Incombank and Saint Petersburg banks.

In 2004, Sergey Matvienko performed duties of vice-president at Vneshtorgbank. Two years later he founded VTB Kapital CJSC. Investments projects and immovable property of Vneshtorgbank started to belong to the founded company. In 2010, he was appointed as director general of VTB Development. In 2013, Matvienko left the company.



Photo: woman.ru

In addition, Imperia company owning 28 subsidiaries and dealing with cleaning, construction, media and transportation belongs to Matvienko. In March 2012, he started to supervise Moscow Five cybersport project.

Singer Zara was Sergey's spouse from 2004 to 2006. In 2008, he married for the second time. In the same year, he celebrated his 35t birthday in the Yusupov Palace in Saint Petersburg.