Renat Salavatov: ''Valery Gergiev and I have known each other since infancy, we never stopped communicating''
Chief conductor of the Tatar State Academic Opera and Ballet Theatre named after Musa Jalil has become a staff conductor of the Mariinsky Theatre in St.Petersburg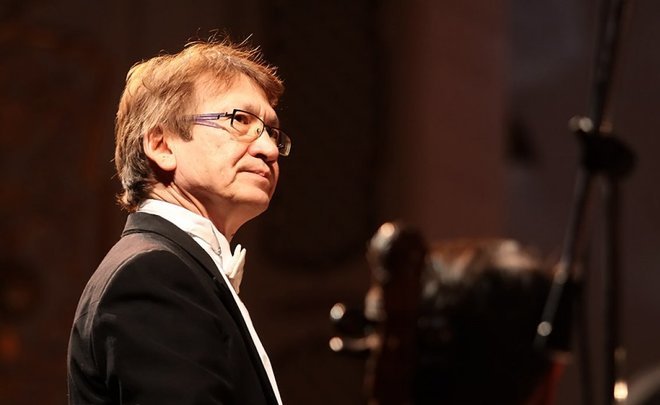 Since recently, chief conductor of the Tatar State Academic Opera and Ballet Theatre named after Musa Jalil, Renat Salavatov, has become a staff conductor of the Mariinsky Theatre in St.Petersburg. There was no similar precedent before among the Kazan conductors. How he will combine the work on two scenes, about the phenomenon of Valery Gergiev, pros of the work in the Kazan Opera — the Maestro told in the interview to Realnoe Vremya.
''I headed the orchestra after Natan Rachlin''
Mr. Salavatov, how will you be able to work in Kazan and St. Petersburg at the same time?
I am not planning to leave Kazan. I'm not going to make a choice — Kazan or St. Petersburg. I'm going to work in both cities. In 2003, director of the theatre Raufal Mukhametzyanov invited me to work in Kazan, it's been almost 14 years, it is a long time, the theatre has become native for me, the city has become home to me. In my entire life, I have never stayed in one place for a long time. So it means I feel great in Kazan! Usually I worked in a collective for five years, then I began to look for something new and more interesting.
Kazan Opera is not your first place of work in Kazan, as far as I know.
Yes, from 1979, I led the symphony orchestra, it was then in the structure of the philharmonic. I was the second conductor in the history of the collective, having received the orchestra after Nathan Rakhlin. The orchestra has four main conductors in its history — Natan Rakhlin, I, Fuat Mansurov and the current artistic director Aleksandr Sladkovsky. The second conductor under me was Sergey Kalagin, I knew him well, appreciated his knowledge, sense of humour, so the invitation to Kazan was logical.
''Valery Gergiev and I have known each other since infancy''
How did you receive an offer to work in the State Mariinsky Theatre?
Valery Gergiev and I have known each other since early childhood and we have never ceased our communication. The first offer I received in 1989, he had just become chief conductor of then Kirov Theatre. I came to Gergiev then from Alma-Ata, where I was working at that time. I had a lot of performances that I conducted, in general I went mostly with the ballet on tours. I worked in the theatre for a year, the time was troubled, incomprehensible — the beginning of the nineties, it seemed that in the country nothing would change, and I decided to stay in Europe. Gergiev, of course, was offended, he relied on me, and it separated us for a while.
And how did you recover the relationship?
Our paths crossed on a street in Munich, we both broke the rules and crossed the road in the wrong place. We met nose to nose in the middle of the street — it was destiny. We went through the streets, went to a restaurant, talked a lot. For some reason the offense left. But looking back, I think that now at the Mariinsky Theatre I will be more useful than that time.
When did the friendship with Gergiev start?
I was studying at the Conservatory from the wonderful teacher Ilya Musin, I think it was in the third year. I was approached by a cousin of Valery Gergiev, our student, and she asked me to help her brother, who came from Ordzhonikidze. It was already clear that the guy was talented. He says that he knew nothing in Leningrad that time, and I began to acquaint him with student life, the city, the theatre. Since then, we became friends.
Gergiev and you have one conducting school.
We had one teacher — Ilya Musin.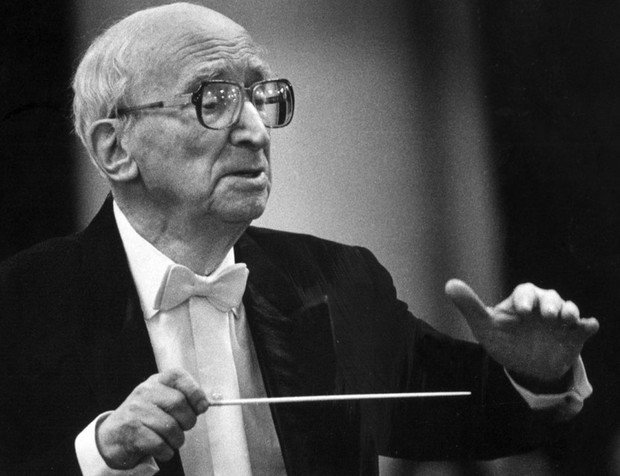 ''I have already conducted eight performances in the Mariinsky Theatre''
What have you conducted in the Mariinsky Theatre?
I conducted eight performances, first as a guest conductor, then as a staff. That I was being invited in the staff it was learnt after the first performance. Naturally, I was worried, but the reviews were very good. I conducted several performances of Madama Butterfly, Eugene Onegin, The Queen of Spades. In our language it means ''to be entered in performances''. Then I will have to lead them. I will eventually be entered in Boris Godunov, it is the production by Andrey Tarkovsky. The revision of Mussorgsky, it was made in 1872, Boris Godunov in Kazan is in the edition by Rimsky-Korsakov.
You have worked in many theatres in Kazan, St. Petersburg, Almaty, Munich, Stockholm. Where do you feel more comfortable in creative plan?
I work only where I feel comfortable. In Kazan, I do feel comfortable. I was very worried how it would be in the Mariinsky Theatre, after all, I have worked there for a long time, musicians have forgotten me, besides, there are many young ones. But in a short time, the contacts improved, and I feel that I am treated well.
What are you going to do in Kazan in the near future?
The nearest work — Sergei Prokofiev's ballet Romeo and Juliet, the premiere is in May, at the Nureyev festival. In April, I conduct Lucia di Lammermoor with Albina Shagimuratova, then it will be Toska. Besides, I lead a lot of ballet performances.
''Our soloists can begin to conduct''
For what you have received high awards in Kazakhstan?
It is the orders Kurmet and Dastyk, they were awarded to me by President Nursultan Nazarbayev, they are given for services to Kazakhstan. From 2001 to 2009, I was the artistic director of the theater named after Abai in Almaty. This was in parallel with the work in Kazan. The last two years I was the chief conductor of the symphony orchestra in Almaty. By the way, this September together with the Moscow Symphony Orchestra we open the season in Moscow, in the Tchaikovsky hall.
Do the conducting schools in the West and in Russia differ?
Of course. Our school is strong, although many believe that a good soloist can become a good conductor. Nothing of the sort! Ilya Musin, my professor, believed that conducting is just as much an art as playing the violin and piano. Can a pianist, not having mastered the technique, play an instrument? And we have the same situation: having no conducting technique, they start to conduct. Many artists started conducting, some kind of an epidemic. A conductor who does not know the technique will just torment the team. Unfortunately, it is. There are a lot of artisans, but a good conductor is rarity. People need good conductors, especially in theaters. In the theatre it is more difficult to conduct than to work with a symphony orchestra.
Why is it more difficult?
Berlioz was saying, the symphony conducting is a child's play compared to opera. I'm not talking about ballet. In the theater, as elsewhere, they need a conductor with good technique.
Do you feel more inclined to the theatre?
I have dedicated twenty years to the symphony conducting, I have conducted many ballets, but in Kazan I started to conduct opera. Before that, it was all by fits and starts. In Kazan, I have made a breakthrough. The opera can be one or two times a month in the theatre. In Kazan, when we go on tour in Europe, I can conduct one performance for thirty times. Well, where else is there such a possibility? I was mastering the skill.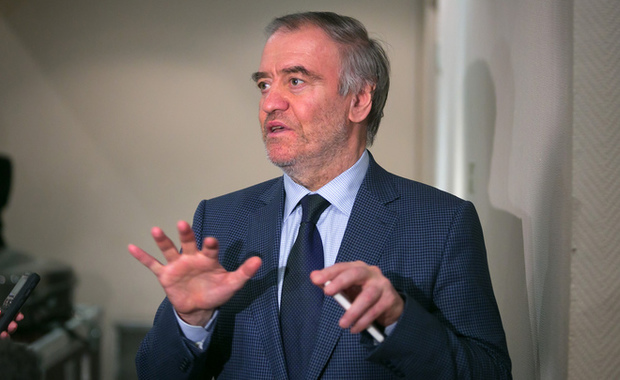 What can you say about the phenomenon of Valery Gergiev?
It is impossible to explain, even he himself can not explain! ''I do not understand, I do not know where this excess energy, maybe I'm crazy,'' he said about himself. By the way, Gergiev on his own money is building a concert hall in Repino, where Shostakovich, Sviridov, Solovyev-Sedoy, and other great musicians lived. The construction is being completed at an accelerated pace, and soon the hall will open. There is wonderful acoustics, and it is important for a hall. But that's not all! Now he has a new ambitious project, he wants to return the historical appearance of the old Mariinsky Theatre. It's a huge work! God grant him strength and health to carry out the project.
Reference
Renat Salavatov was born in 1949 in Shymkent. He graduated from the Conservatory in St. Petersburg. Already in the fifth year, he was invited to the chamber orchestra of Kazakh radio. He worked, including as the main conductor, in the theatres of Almaty, Munich, Stockholm. From 1989 to 1990, he was conductor of the Mariinsky theatre. HE headed the Tatarstan National Symphony Orchestra. Chief conductor of the Tatar State Academic Opera and Ballet Theatre named after Musa Jalil, from 2017 as a staff member of the Mariinsky theatre. People's artist of Tatarstan and Kazakhstan. Cavalier of the orders Kurmet and Dastyk. He writes music. Repeatedly successfully toured abroad.