Renat Shakirov, Avers Bank: ''Not revolutionary but evolutionary methods are used in the banking market''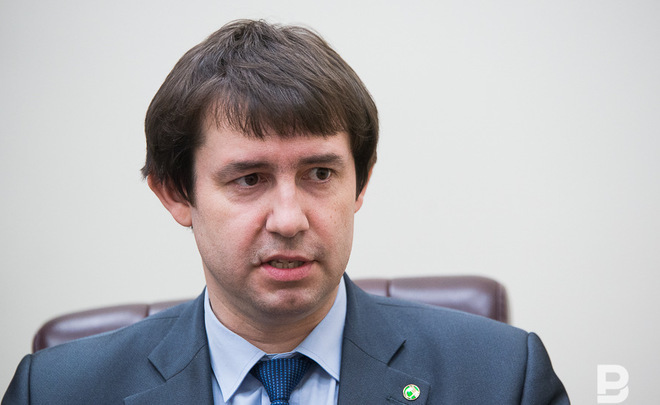 Why is mortgage without initial instalment always more expensive than a traditional one? What is the difference of annuity payments from differentiated? Will banks reduce mortgage interest rates? Deputy Chairman of Avers Bank CJSC board of directors Renat Shakirov told Realnoe Vremya about it.
''Avers Bank's mortgage range meets all necessary needs''
Mr Shakirov, will Avers bank have any new offers for its clients in the spring?
Our new site is the most important news and event for our clients. It has been more dynamic, up-to-date and meeting our clients' requirements.
As for offers, as you remember, in winter, we offered fee-free cash withdrawals from our bank card from cash machines of other banks. It was decided to extend this offer until 30 June.
I would also like to present our new project that we have accomplished. Now one can know about their loan, card or deposit by calling the bank's call centre and telling the password. So, one can check their card balance, transactions, loan payment volume or the expiry of a deposit. It is necessary to fill in an application in the bank's office in advance to get access to this service. Our clients will receive an SMS about a new offer in the short run.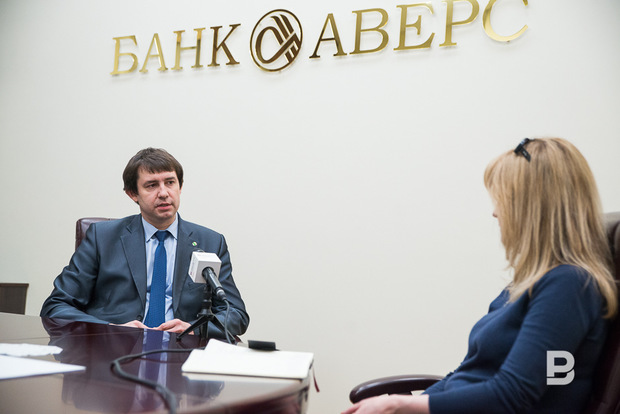 ''Our new site is the most important news and event for our clients''
Has the product range of the bank changed?
Now our Premier consumer loan rate is from 13,9% to 16,5% a year for workers of TAIF Group of Companies enterprises. Interest rate is calculated individually according to internal normative documents and procedures of the bank. Moreover, the maximum sum of 1 million rubles, which can be taken out in the bank without security, has conserved. This loan is given for up to 5 years. The rate can decrease by 0,5% if the client has a good credit reputation in our bank (at the same time, the rate can't be lower than 13,9%). The rate grows by 2% if the borrower refused voluntary life insurance or vehicle insurance against theft and damage.
Last year the bank reduced mortgage interest rates. Is it going to renew the offer?
This offer has become permanent, not temporary. TAIF Group of Companies workers can take out a loan or refinance at 11,5%. The sum of the loan on Priority mortgage programme is from 300,000 rubles to 15 million rubles. The term is from 1 year to 30 years. The initial instalment starts from 15% a year. Pledge of the purchased property is a guarantee. A 1% interest rate is added if the sum of the deal on house purchase is less than the pledge mentioned in the report of an independent assessor more than 30%. The loan price grows by 0,2% if a flat is purchased before construction of a co-funded facility and taking out a loan in favour of the bank for a constructed property. The loan price will increase by 3% without voluntary life insurance. Interest rate of other mortgage programmes for other client categories has reduced up to 12%. One can take out a loan from 300,000 rubles to 15 million rubles from 1 year to 20 years to purchase a flat on Squares of Happiness programme. The initial instalment is from 20% and 50% for self-employed entrepreneurs and clients who confirm their income by the bank's income verification form. Increments to the interest rate like in Priority mortgage programme are also applied.
Do Avers Bank clients have a possibility to choose a loan payment type?
Yes, one can choose a payment type – differentiated or annuity. Annuity payment is a series of equal payments during the whole loan term. But it has specifics. The focus is on loan interest payment, which accounts for the biggest part of payments during the first months. As time goes by, the share of interest reduces, while the share of the principal debt increases. The principal debt is usually paid back slowly. Consequently, overpayment on loan is higher than that of differentiated payment. Loan payment of the differentiated scheme is different: the principal debt is divided into equal parts (usually into months), and interest is charged for the resting debt. So loan payment decreases, and payment volume reduces depending on loan settlement degree. While choosing a loan, our clients can visit our site, use the loan calculator and carefully choose a product and payment type considering their own possibilities.
Can new products appear in Avers Bank's product range?
A new mortgage called Special Mortgage has appeared recently. This loan allows to purchase a parking bay or non-residential facilities in Flagman Residential Complex on Pobedy Avenue in Kazan. One can take out a loan from 100,000 rubles to 15 million rubles for 15 years. The interest rate is from 7,9% to 8,4% a year depending on loan term. The initial instalment volume is from 10%. This product will be interesting for both residents of this complex and neighbouring blocks of flats.
We have a wide range of mortgages. It is Squares of Happiness – people can purchase an apartment on the primary market – and New Opportunities to buy a dacha (a house in the countryside) with a plot of land, rooms, shares in apartment or block of apartments, including parcel and uncompleted facility, parking bay or garage. TAIF Group of Companies workers can use Priority programme that includes a totality of these programmes. If people want to take out a loan with property security, they can use Time To Act programme. According to Reboot 2.0 refinancing loan programme, those who took out a loan at a high rate can visit our bank and ask for a loan on more interesting conditions having reduced the interest rate. Therefore, to reduce the load on the family budget. I have seen the following tendency: clients try to reduce loan terms while refinancing a mortgage loan. At the same time, if they refinance it in our bank, the monthly payment doesn't increase but remains at the previous level.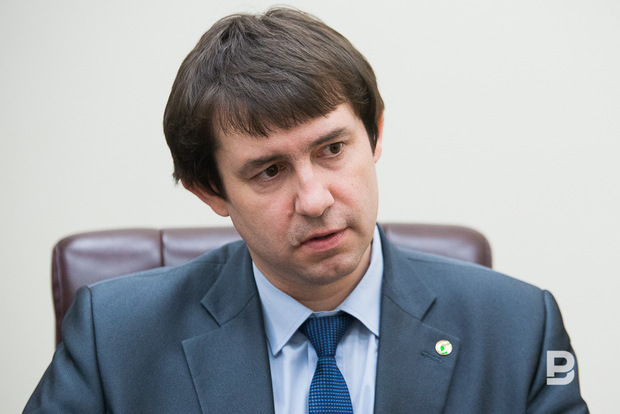 ''In 2016, Avers Bank's mortgage portfolio grew by 1 billion 200 million rubles''
It is good if twenty out of 600 banks working have their own mortgages. Our bank can work on its own programmes, which makes it different from other banks. In 2016, Avers Bank's mortgage portfolio grew by 1 billion 200 million rubles. It is a good dynamics. We have been the second bank in terms of mortgage portfolio among regional banks. Our mortgage range meets all necessary needs. It can be corrected if only interest rates change.
''Mortgage interest rates continued reducing''
Sberbank recently forecasted a 30% growth of the Russian mortgage market. Do you agree with this optimistic forecast?
A unique situation is taking place now: prices for sold property are not maximum, they are at quite a low level. While mortgage interest rates continued reducing. It is mainly linked with the Bank of Russia's key rate reduction, which is used as basis for mortgages. The key rate is moving towards a reduction. In March, it decreased to 9,75%. The Central Bank made this decision due to inflation reduction. In the conditions of respectively low prices for property, when there is a possibility to buy it at a reasonable interest rate, Sberbank's forecasts can come true. We looked how many mortgages are granted in Russia. The number has considerably grown. It is clear that primary housing and the state programme were the locomotive. But considering the current situation, I think the positive trend will remain this year.
Some banks started to use mortgages without initial instalment after the State Mortgage Subsidy Programme was cancelled. Will they be popular among banks?
There is certain cunning here. Actually, it is not a mortgage without initial instalment. Developers are ready to pay an initial instalment for the client, but at the same time they increase the per square metre price. This is why it is wrong to say there is no initial instalment, it is paid by the juridical person – the developer. Secondly, any loan granted without initial instalment has a higher risk of default. The less clients invest money in a business project, and a mortgage is also a business project, the faster they will pay it back without losing money. If the very clients don't invest money, they will have a temptation to leave the project with minimum losses. Few banks are ready to accept such a risk, an appetite. This risk and appetite always affect the interest rate. Such loans have a higher installed interest rate. I would call this option riskier and more expensive for a natural person.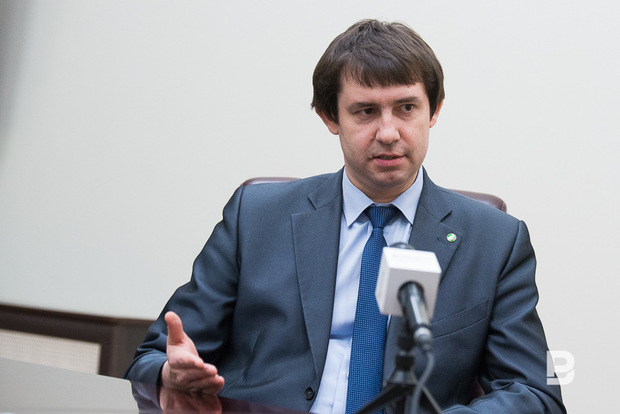 ''The direction of the country's policy in mortgage loan is a kind of message for banks''
How does the rate reduction of Housing Mortgage Finance Agency affect the market? In March, it reduced mortgage rates to the lowest level in the mortgage loan history in Russia.
First of all, the rates offered by Housing Mortgage Finance Agency are market rates. A gradation depending on the size of initial instalment was applied. From our experience, I can say the average initial instalment is 30%. Secondly, every financial organisation has its own mechanism to define the maximum loan volume. This is why clients can be offered an interesting rate, but they won't like the loan volume. It should be taken into consideration. Thirdly, Housing Mortgage Finance Agency is a state corporation. I think the direction of the country's mortgage loan policy is a kind of message for banks. It should be noted nothing has been heard of Housing Mortgage Finance Agency in the last 2 years. Fourthly, mortgage rate reduction is taking place together with the decrease in deposit rates. Not revolutionary but evolutionary methods are used in the banking market.

By Evgenia Gazizova. Photo: Maksim Platonov