''Neither military nor civil'': why daughter of died in Syria near Palmyra soldier is denied benefit
Mother and wife of Dmitry Markelov learnt about his death only after 2 weeks after the tragedy, the fighter was buried without honours, and the family has not been appointed pension for loss of a breadwinner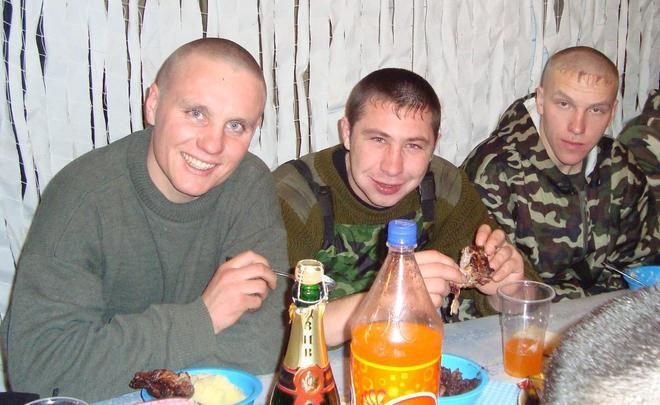 32-year-old Sergeant Dmitry Markelov, according to the investigative team Conflict Intelligence Team, was killed in the Syrian Arab Republic on 29 January. The funeral took place in Zelenodolsk on 15 February. Everything was held in secrecy, the family was not informed where and under what circumstances the son and husband was killed they can only guess from the stories of comrade-in-arms. The representatives of the Ministry of Defense did not attend the funeral. Neither military nor civil services refuse to have anything to do with the soldier.
He died because of the blast
The wife of Dmitry Markelov, Olga, learned that her husband died from her mother in law. In early February, someone called on her cell phone, said that her son was already three days dead, and that's it.
''We were sitting with her and didn't know anything. Nobody was saying when he would be brought to us, they said nothing. I hope that's not true. I don't believe it,'' wrote Olga Markelova to husband's comrades-in-arms.
His comrades had more accurate information. He died on 29 January. They even wondered why for two weeks the relatives had no information and why would they give false hope. The circumstances of the death are unknown. The documents say — ''hemorrhagic shock'', Dmitry allegedly was thrown back by a blast wave.
''They say to everyone that they all die from a blast wave. A blast throw back them all, and everyone dies of hemorrhagic shock. Not of shooting, explosion but hemorrhagic shock due to a blast wave,'' said Olga, doubting that they tell her the truth.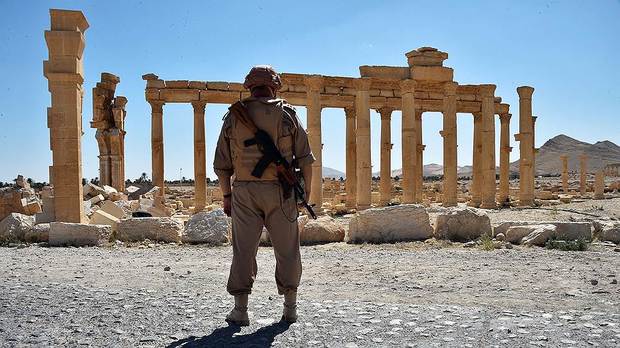 ''I'm a military man by vocation and I will be military''
Olga Markelova, as she said, did not know that her husband was going to Syria. Prior to that, from 2005 he served in Chechnya, the last few years in the Naur district. The vacation, like all military have, was once a year. Therefore, she had few joint photos.
''I knew that he had duty trips, but that he went to Syria — I didn't know. He was a military contractor, he served in Chechnya all his life after the army. How he went there [to Syria — editor's note], I don't know. He didn't tell me about it, especially by phone. Such things are not told by phone,'' continues Olga.
The photo that Dmitry sent to her wife gave her a hint to think he was already outside Russia. His hair grew — instead of the usual short haircut he had curls, he had a beard — it means that he had no time to freshen up, and he had a red, sunburned face.
''He never consulted anyone. He used to say: ''I am a soldier by vocation and I will be military. Even if they won't pay, I'll still go and I will do it. Because I am a soldier, and it is right.'' So he was living all his life, he had a vocation, and he couldn't live differently. To work in the civilian world — for him it was strange. ''I am a soldier and that's it,'' said the wife of the soldier.
Neither civil nor military
Olga does not know for how much money he went Syria and whether he was paid at all. Dmitry was buried on their own money, they did not receive any state support either. Moreover, little daughter was even refused to appoint pensions due to loss of a breadwinner. In the Pension Fund in Zelenodolsk region Markelov has not been recognized.
''They said if he was a military man, turn to the military enlistment office. He had no civil experience, what would he get the pension? The social pension is not provided for you, since he has no insurance on the basis of which the pension is appointed. I just don't know where to go. To the United Russia, Putin? On what basis they refuse to pay pensions to the child? Maybe they can help?'' said Olga.
Before that, Markelova appealed to the military enlistment office in Zelenodolsk region but, according to her, they even did not talk to her.
''The head here doesn't even want to talk to me, he says that he [Dmitry — editor's note] is not in the military, he refuses to have anything to do with him. He says, go to the enlistment office, to which he belonged. First, he belonged to Zelenodolsk one, then he was disposed to Krasnodar. But I have really no strength to go somewhere to sort things out with someone. It is a great burden on the psyche when a person dies in such circumstances and no one says anything and concealing everything. I don't know anything either,'' says the widow Markelova.
The Tatarstan military enlistment office does not recognise Markelov dead. Realnoe Vremya was first said that they heard for the first time that someone from Tatarstan was killed in Syria, but promised to clarify. Some time later, they called back the reporter and said that they found information about Dmitry Markelov, but they couldn't say anything because he was not a military man.
''Markelov not a soldier, he worked in Gazprom, he's a civilian,'' said the source of Realnoe Vremya in Tatarstan enlistment office.
''But was he in Syria?''
''He was there, but he's not our man, he's a contractor,'' said the representative of the military commissariat of the Republic.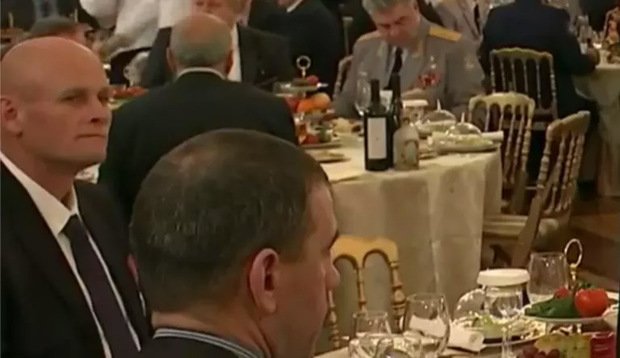 From Vagner's group?
According to some data (and by the fact that neither civil nor military services recognize Markelov), Dmitry could be a fighter in the Group of Vagner. It is the group the media calls the private military group, which employs retired officers of various Russian security agencies.
The website citeam.org reports that during the first and the re-capture of Palmyra by Assad's forces and his allies, the support on the land was provided not only by the Russian army but also the same Group of Vagner. According to journalists of this portal, in the battle for Palmyra there were killed at least 9 people, and Markelov was among them.
The deaths of Russian mercenaries, the experts of the portal wrote, are characterized by a very late notification about the loss of loved ones (more than two weeks), inaccurate dates of death, delivery bodies sealed in zinc coffins with a request not to open them. Besides, the Russian Defense Ministry never confirms their deaths. The vast majority of fighters were previously involved in the fighting in the Donbass. Many of the ''Vagners'' had experience of service in special forces and hot spots.
''He did not like to show off''
Guys who are familiar with Markelov from the service in Chechnya, in social networks they remember Dmitry as a positive, cheerful person.
''This is a man who could an ordinary at first glance situation to turn so that the whole crowd laughed at it and remembered for a week… He is the man who always gave a helping hand when he could, while never asking anything in return!''
The widow say that Dmitry was very modest. He didn't like show off, as well as tell about his service. In social networks he was not registered, that is why he has only few photos. All he had — only from the albums of his comrades.''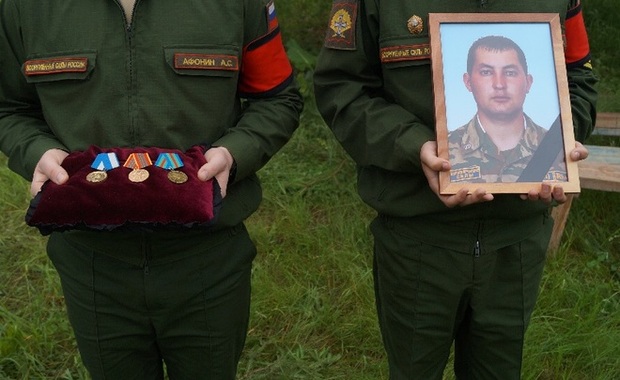 Not the first ''zinc'' from Syria
The case with Dmitry Markelov, unfortunately, is not the first. Earlier, one more Tatarstan citizen did not return. The wife learnt about the death of 35-year-old Marat Ahmetshin at Palmyra in Syria on 3 June 2016. The official statement reads — ''he died in a combat mission as part of a military contingent in the Syrian Arab Republic''. Unofficially, the family was immediately said that Akhmetshin made a feat. On June 23, the decree of the President of the Russian Federation was signed for the assignment to the deceased officer from Kazan the title of Hero of Russia ''for courage and heroism in the performance of special tasks''. On 31 August, in the Kazan Kremlin there was the posthumous awarding of the star of Hero to the family of the deceased. The father of the hero in conversation with the journalist of Realnoe Vremya said that part of the circumstances of the death of Marat at Palmyra is prohibited to be disclosed. And just slightly lifted the veil of secrecy:
''He was one man against 200 ISIS fighters (supporters of the international terrorist organisation banned in Russia). They had tanks and armoured personnel carriers, but he had only a gun, three main guns and grenades… And he gave a battle. He shot straight — he was able to knock out a few tanks and armed personnel carriers at once. When reinforcements arrived and the attack was repelled, he was found still alive. Wounded, he was holding the grenade without checks, and around the earth was burning. Apparently, he wanted to undermine himself if the ISIS approached. Our took the grenade, threw it to the side to explode. Only then he lost consciousness and fell face down into the fire. Military doctors could not save his life — he got at least three fatal wounds.'' To the question, how could a Russian soldier in a foreign country face one-on-one with a large group of ISIS terrorists, military sources of Realnoe Vremya suggested that the main forces either retreated or did not have time to arrive in the place. Another assumption is that Akhmetshin could act as a military advisor and train the officers of the army of the Syrian Arab Republic to the art artillery and military intelligence. Since he was not in the rear, but on the front, near Palmyra, there could be a strategically important object.
His family received insurance money, his son Amir was promised in two years a place in the Kazan Suvorov Military School. His eldest daughter, Zarina Ahmetshina, has been enrolled in the Presidential Cadet Corps. Since September, she is studying in Moscow.