Tatarstan, Pakistan see strong opportunities for bilateral economic cooperation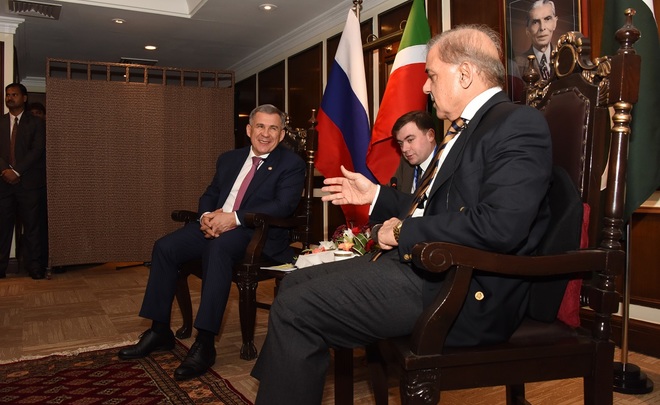 The president of Tatarstan visited Pakistan to meet with the country's top officials last week. At the Punjab-Tatarstan Business Forum, the two sides have agreed to promote regional cooperation. According to Chief Minister of Punjab Shahbaz Sharif, the investors of Tatarstan are warmly welcomed in the region and will be provided with every opportunity.
Rustam Minnikhanov and Shahbaz Sharif denounced terrorism and promised to take joint measures during their delegation-level talks in Lahore on Saturday, reports The News International. ''We will have to work collectively to eliminate terrorism and fanaticism so that this world could become a peaceful and secure place,'' said the chief minister. The Tatarstan president agreed and added that the Muslim countries shouldn't be associated with terrorism and fanaticism as ''Islam is a religion of tolerance, peace and harmony'' with ''no room for terrorism and extremism''.
As a result of the delegation-level talks, the delegations have established a joint committee to identify possible areas of cooperation between Punjab and Tatarstan. According to Shahbaz, Pakistan is ready to further develop bilateral relations with the Russian Federation in agriculture, engineering, information technology, energy, petrochemical, livestock, tourism and other sectors.
''I invite the investors of Tatarstan to invest in Pakistan, especially in Punjab. We will provide them every opportunity,'' said the chief minister. He emphasized vast investment opportunities of Punjab: ''As a result of $54bn investment under the China-Pakistan Economic Corridor, trade and economic activities have been boosted in the region, and it can be helpful in promoting economic relations with Tatarstan and the Russian Federation.''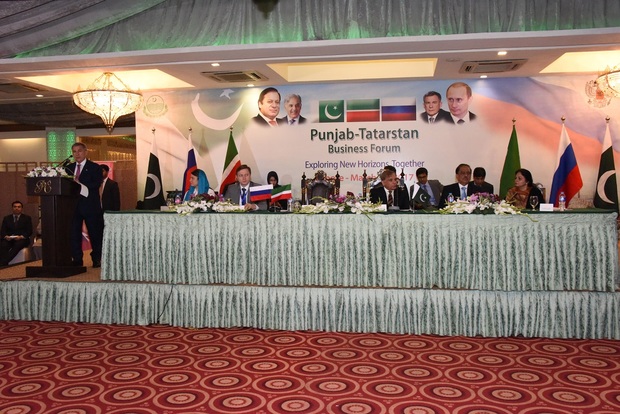 During the visit, the sides also signed an agreement between the Lahore Chamber of Commerce and Tatarstan Chamber of Commerce and Industry. Besides, Tatarstan's IT-Park Kazan and Punjab Information Technology Board's Center for Entrepreneurship signed an MoU that covers cooperation in information sharing and technology collaboration. The memorandum is supposed to promote bilateral contacts and partnership development between start-ups and IT companies of Pakistan and Tatarstan.
Overall, Rustam Minnikhanov has noted a significant progress in Punjab and named it the most developed province of Pakistan. He remarked that people here are known for their hospitality and added that Chief Minister Shahbaz Sharif is eagerly awaited in Tatarstan. The Pakistani official is to visit Kazan in June.