Rustam Minnikhanov: ''If we lose director Khalil Giniyatov, the Gunpowder Factory will be under question''
TAIF GC will invest 54 billion rubles to increase energy supply reliability of enterprises until 2025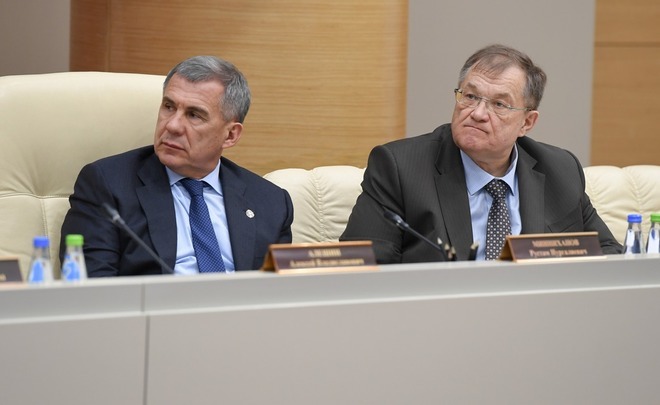 While deaths in dangerous industrial Russian enterprises are decreasing, accidents and the number of the dead at work is growing in Tatarstan. Head of the Volga Administration of Rostekhnadzor (Federal Service for Ecological, Technological and Nuclear Supervision) Boris Petrov told on 20 March that 9 residents of Tatarstan died in 17 industrial disasters in 2016. Despite different causes of the accidents, director of Rostekhnadzor Aleksey Aleshin made a general diagnosis – low management level and formal internal check in dangerous industrial facilities. For this reason, people risk their life. ''It is disturbing that the violations repeat again and again. This is why we will try to achieve criminalisation,'' he warned. Realnoe Vremya tells about the details.
In ''red zone''
It seems that Tatarstan has never headed the rating of industrial disasters. Although previous single disasters in very dangerous industrial facilities supervised by the Volga Administration of Rostekhnadzor did not give Rostekhnadzor inspectors reasons for calmness, they did not see serious consequences of numerous accidents. However, 2016 made us have a stricter look at the state of the industrial safety in the regional enterprises – 9 workers died in 17 different industrial accidents. Head of the Volga Administration of Rostekhnadzor Boris Petrov started to talk about the chronicles of industrial disasters.
But he focused on the most important industrial disasters, and the full list of industrial disasters was on the slides. 12 enterprises were on the list. ''Kazan Gunpowder Factory (3 accidents), Kazmetrostroy (2 accidents), TAIF-NK (2 accidents) were highlighted in red. In October, an accident with a fatal outcome happened to a crane man in Cheboksary Hydroelectric Power Plant.
A critical moment is featured in black-and-white photos that were probably shot by a CCTV camera. It is seen how a lorry-mounted crane leant first and then collapsed into the water. ''As a result of incorrect actions of the crane man, the crane fell from a 13-metre bridge into the water,'' Boris Petrov explained.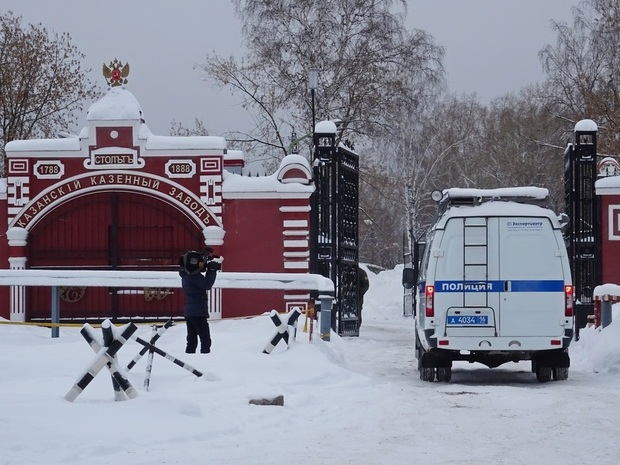 Boris Petrov considers Kazan Gunpowder Factory the most problematic enterprise where ''accidents and incidents take place every year''.
''Three accidents happened last year!'' he said sadly. ''The last one was on 21 December 2016. After the end of a technological drying operation of a product, a fire broke out. As a result, part of the fifth sector collapsed. Three people were injured, one died,'' Petrov said. It should be noted Kazan is the most dangerous place among Tatarstan cities. 1,530 dangerous industrial facilities are located here, while Nizhnekamsk has 580, Naberezhnye Chelny – 638 and Almetyevsk – 635.
Kazan tinderbox
Deputy head of Rostekhnadzor Svetlana Radionova who is famous for a harsh disposition was first to react to the ''explosive-prone powder keg''. She noted that two in three accidents took place in the same Shop No. 5. ''We investigate the accidents again and again (and come to a conclusion) – unsatisfactory state of the same subdivision. In other words, we have two accidents, both have the same organisational causes – the Shop No. 5 administration's lack of control of execution of technological operations,'' she emotionally paid attention to the factory's director general Khalil Giniyatov who was standing behind the rostrum. ''It is clear you work with the staff. But we have not heard any reason that helps to handle organisational moments. To tell the truth, we did not see it in documents. This is why I would like to either hear or see it,'' it is how she made him explain.
He could not help but enumerate preventive measures. According to Khalil Giniyatov, the factory increased the number of the staff of the internal industrial check 2,5 times. In addition, an especial 24/7 working regime of dangerous divisions was adopted. He wanted to continue but Tatarstan President Rustam Minnikhanov defended him. ''Let me join,'' he tried to ease the heating atmosphere. ''Actually, actually we examined each case in detail,'' he stopped the debate. ''We have to say the factory is very old, of course. Many things must be done to avoid these accidents. Production technologies are very primitive. It is difficult to provide all safety measures. But it is not an excuse.''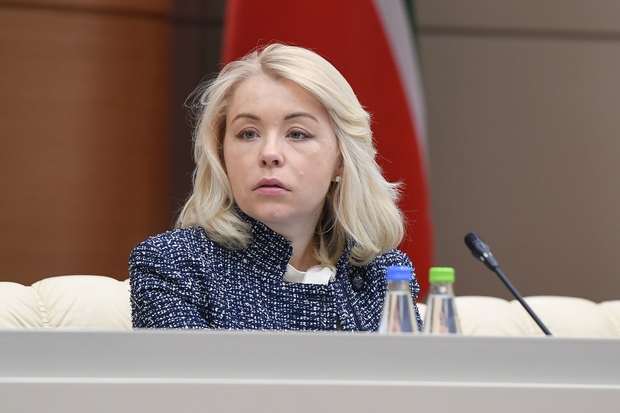 Svetlana Radionova: ''We investigate the accidents again and again (and come to a conclusion) – unsatisfactory state of the same subdivision. In other words, we have two accidents, both have the same organisational causes – the Shop No. 5 administration's lack of control of execution of technological operations''
''So we exchanged views,'' he drew attention to Aleksey Aleshin who nodded. ''Is the factory 300 or 200 years?''
''228 years,'' Khalil Giniyatov helped.
''I visited those shops. Many people use the technologies that remained from the tsarist Russia. But the tasks we were set are linked with the country's defensive capacity. This is why the idea is that we need a new technological cycle, powder of another level is needed. This task exists,'' Minnikhanov said and turned towards Radionova. ''We accept all your remarks. And if we lose this director, the Gunpowder Factory will be under question. This is why I defend him. He puts effort, but we also need to seriously help him. It will be a big problem for the capital and supervisory entity unless we build a big enterprise. But disqualifications… He will probably be happy if you ask him. He struggles, he needs help.''
20 years to change 40-year-old pipe?
Meanwhile, Boris Petrov arose the question about the high equipment deterioration that has invisible accident risks. According to him, even quite safe enterprises don't rush to renew it. Transneft-Prikamie's 30 of pipes or 1,800 km have being used for over 40 years.
''Diagnostic plans are awesome, but only 80-90 km a year are planned to be changed. In other words, it takes 20 years to change the 40-year-old pipe. The length of the obsolete pipes will double for this time. The risk of accidents is growing, of course, but their pace doesn't satisfy us.''
Nowadays the Volga administration supervises 10,096 dangerous industrial facilities – 7,605 in Tatarstan, 1,436 in Chuvashia, 1,055 in Mari El. They use 990 dangerous 1st and 2nd danger level industrial facilities. But strict measures have not been made yet.''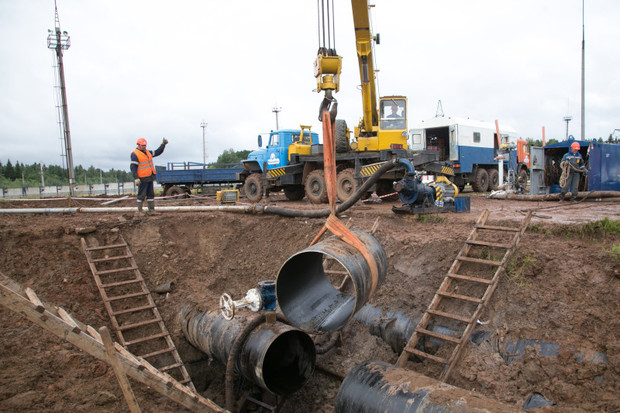 Instead of the change of the obsolete equipment, the property owners prefer to prolong its lifespan. ''The lifespan of some of them was extended to three years, all sensible working terms expired,'' Petrov was indignant. ''Accidents take place in such facilities more often.'' He offered to introduce ''sensible prolongation terms'' at the federal level. Otherwise, there won't be any stimulus to renew the equipment, he thinks. He stresses high deterioration of electricity mains among problems, which can turn into an energy collapse.
Kazan will get reliable energy supply
However, the fears are too exaggerated. As deputy director general of TAIF Ruslan Gizzatullin told, together with Grid Company PJSC, the company fulfils an integrated modernisation programme of networks of the Kazan and Nizhnekamsk industrial hubs.
For instance, construction of the energy ring around Kazan will have finished by the end of the year. So, Kazan will get three reliable energy supply sources. ''Our enterprises have already spent over 20 billion rubles to increase energy supply reliability.'' TAIF GC will invest 54 billion rubles to increase energy supply reliability of the enterprises because one outage day is equal to 1,5bn rubles.
Rostekhnadzor asks for criminalisation to punish for repeated accidents
To sum up, Aleksey Aleshin says the number of accidents and the dead grew in Tatarstan:
''It is small, but it grew. Although in general, the country managed to maintain a decreasing dynamics of accident and injury rates.''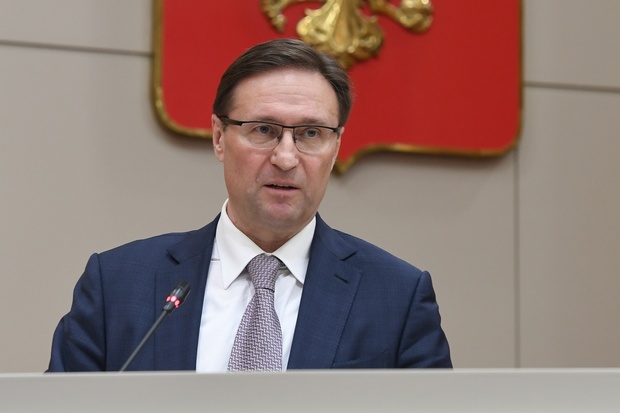 In his opinion, low management level and formal control organisation are the first reason, and violation of safety requirements for behavioural reasons, that is to say, conscious disregard of safety requirements, is the second reason.
''We will offer to change the Criminal Code to change this situation. If industrial safety that endangers people's life is violated again, criminal responsibility is applied.''
By Luiza Ignatieva. Photo:prav.tatarstan.ru