Tatar Tour: how Crimean museum worker intends to increase Tatarstan's recognition in the world
Guliver Altin decided to connect Kazan with Genoa, Paris, London, Beijing, Mumbai with cultural routes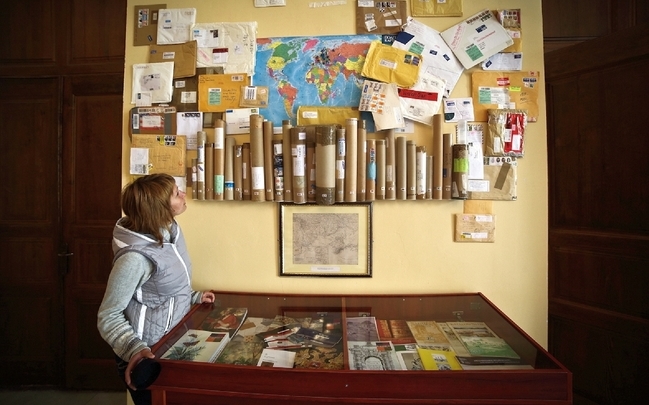 Historical and cultural links unite Crimea and Tatarstan. In a column of Realnoe Vremya, famous Crimean and Tatar social activist, founder of the Crimean Historical Museum-Reserve Guliver Altin tells about a tourist project that is, in his opinion, able to raise Tatarstan's image.
How the idea came about
Initially, it was supposed to create a tourist route for Tatarstan residents who will visit Crimea and as well as for Crimeans who also can go on holiday to Tatarstan. This topic was discussed with director of Sh. Mardjani Institute of History Rafael Khakimov in one of his trips. In June 2015, Rafael Khakimov came to Crimea, and we visited cities of the peninsula. In Yalta, I offered to call the route Tatar Tour, Khakimov supported.
In 6 months, we created Tatar Tour all-Russian tourist route and sent the government of Tatarstan the offer to Kazan in February 2016. In September last year, the World Association of Assistance to the Tatar Businesspeople and the Crimean Historical Museum-Reserve signed an agreement on its promotion. Negotiations with the World Congress of the Tatars that also approved the idea took one year. Moreover, they already had had such talk on this topic. On 8 December 2016, at Tatarstan Business Partners forum in Kazan, we presented it like an international route. Rustam Minnikhanov reacted immediately and supported it, then the project got positive comments. Different organisations from different regions of Russia and other countries expressed their interest and support of the project. Tatar Tour was included in our programme Creation of Eurasian Routes.
What's the keynote?
Tatar Tour is a cultural, scientific, historical and investment project. It is a route for foreigners that unites the most important historical landmarks of the architecture of Turkic and Tatar civilisation, cultural events, national hospitality, celebrations, ethnic restaurants in the best Tatar traditions.
The international route is supposed to unite organisations and establishments of the Tatars living in the Russian Federation, Middle Asia, the EU, Turkey and other countries in one system. 2-4 million Tatars who conserve their culture and identity live in Turkey. Due to Tatar Tour tourism industry, all communities will be able to cooperate better. Kazan will become the centre of Tatar Tour new international tourist route. Regional centres will also be located in Crimea, Astrakhan, Kasimov, Tyumen, North Caucasus, Altai, Moscow, other regions of Russia and abroad.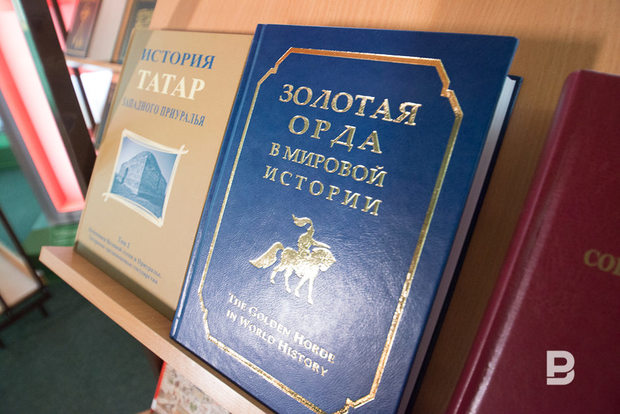 ''Tatars are heirs of steppe empires and Golden Horde, which attracts a great number of scientists, historians, ethnographers and travellers by its variety.'' Photo: Maksim Platonov
However, Tatar Tour is not an ethnic project. It is rather a development strategy of the culture, science and economy of Russia and countries in Eurasian space. This part makes the project important at the international level and more attractive, of course, though a historical and cultural layer will be the foundation. Economy will also be close to them.
The uniqueness of the route is that it allows to submerge into the history of the early Middle Ages, Golden Horde, Tatar yurts of the 15 th-18th centuries (Astrakhan (Xacitarxan), Kazan, Kasimov, Crimean (Great Horde and Desht-i Qipchaq), Siberian, etc.) and close links with Russian principalities of the 13th-16th centuries, Tsardom of Russia and Russian Empire of the 18th-early 20th centuries and ethnicities of North Caucasus, Siberia, Far East, Europe, etc. Tatars are heirs of steppe empires and Golden Horde, which attracts a great number of scientists, historians, ethnographers and travellers by its variety. For this reason, it was necessary to create a single tourist route uniting the culture and richness of the landmarks of Tatarstan and Crimea, other regions of the Russian Federation where traces of the Turkic and Tatar civilisation conserved. The task of the project is to study, develop and popularise the brightest and the most important samples of architecture, history, culture of Tatars. The route will show the history of centuries-old peaceful coexistence of Islam and Orthodox Christianity and other religions.
Increase Tatarstan's recognition
Unfortunately, Tatarstan has a low recognition level outside Russia. As it seems to me, few people know it. It means there will be fewer foreign tourists, and statistical data shows it. People must know Tatarstan, so that there will be many tourists. How to achieve it? To invest huge money in advertising is not reasonable, though marketing is needed. A strategy that would fill this vacuum is needed. A policy is needed. Not only in Tatarstan but also in other Russian regions. The country is big. Foreigners can remember only Moscow and Saint Petersburg, they know other cities less. For instance, almost all Russians know Italian cities like Roma, Venice, Genoa, Milan, even Pisa. Ask Italians about Tatarstan or Tyumen, they will look for them on the map for a long time. If people don't have information about the tourism potential of the regions of Russia, it means they won't come.
Tatar Tour has four levels: national, regional, federal and international. To start with, it is necessary to understand the role of Tatarstan in the world history and culture and then create a policy in accordance with them. Historians made a certain breakthrough – in Sh. Mardjani Institute of History, they crossed the regional borders a long time ago. They study Golden Horde and post-Horde centres. Very Tatars are distributed throughout Russia, Turkey, the Balkans, Middle Asia and other countries, but their potential in tourism has not been used.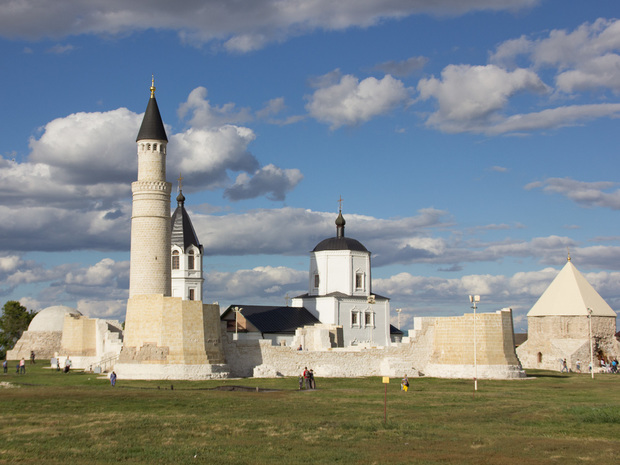 ''Regional level for Tatarstan means to show everything in the republic: Bolgar, Sviyazhsk, sports competitions and fishing, that is to say, characteristics of the regions.'' Photo: Ilya Repin
Tatarstan Business Partners forum that helps to attract investments but without a tourism product for Tatars has being held for 10 years. The first task of Tatar Tour is to unite the Tatars in tourism. According to my data, one in four Tatars lives in Tatarstan, ¾ are abroad. Moreover, over 400 Tatar organisations were created. They all are included in the World Congress of the Tatars, these are not all Tatar organisations. They can be some information agencies to popularise Tatar Tour. We offer to attract simple ones as information agencies. They will also be interested in visiting Kazan or Bakhchysarai. National celebrations or events take place in Russia and abroad. Who knows about it? All people must know it, how to get and where to live. The route will show the Tatars' cultural diversity.
The regional level for Tatarstan means to show everything in the republic: Bolgar, Sviyazhsk, sports competitions and fishing, that is to say, characteristics of the regions. At this level, we say that, in general, the entire region benefits from Tatar Tour because it can make the republic popular. The federal level presupposes a benefit from the route in tourism development in Russia, interregional tourist routes, domestic tourism, demonstration of Russia abroad. Russia must be a tourism power but it must conserve the culture and history of both the ethnicities that live here and those ethnicities that stopped existing.
The international level shows the benefit from the route not only for Russia but also other countries. Other regions and countries that will advertise the route need to participate in Tatar Tour. But they need to benefit from it. This is why the route must be common. We need to create a product that the world would admit and consider it as its own. Tatar Tour can cooperate with UNESCO because it will bring cultures of Eurasian ethnicities together, illustrate the common history, peaceful initiatives. By the way, UNESCO called 2017 year Year of Tourism.
Tatar Tour will help to develop Eurasian tourism. The world must know that there is Kazan, there is tourism in Tatarstan or Astrakhan. At the world level, Tatar Tour carries information. The total number of visits on the continent is about 400 million people. We need to orientate to them.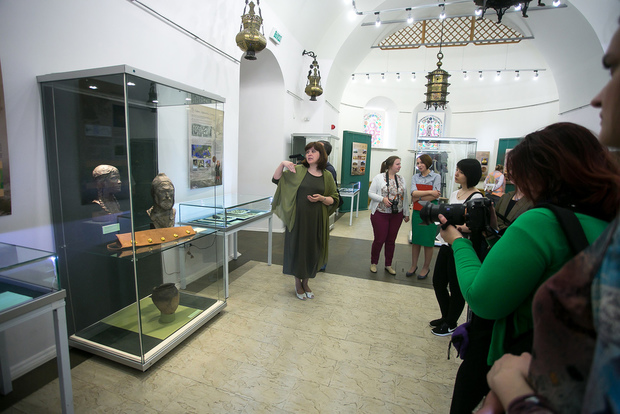 ''Kazan can be promoted as Eurasian Paris – there are many cultural events. It is seen how the Kazan Kremlin is fighting for the status of the prestigious all-Russian site and hosting interesting exhibitions.'' Photo: Roman Khasaev
As time goes by, the whole world will know that Tatarstan is a tourist region. Tatar Tour is a positive demonstration of Tatarstan and other regions in the world. Nominally, Switzerland also has tourism. But Swiss banks and watches are more famous, and we know about tourism less.
Kazan can be promoted as Eurasian Paris because there are many cultural events. It is seen how the Kazan Kremlin is fighting for the status of the prestigious all-Russian site and is hosting interesting exhibitions. It should be done not only for citizens of Kazan but for Eurasia. In Beijing and Paris, people must know that one can see something unique in Kazan. Here I agree with Sergey Glazyev that Kazan suits well the centre of the Eurasian integration. Eurasian space is a characteristic of Tatars because the Tatar empire was located on almost all territory of Eurasia. Tatars are vessels of Eurasia. This is why at Tatarstan Business Partners forum, he said that participation in the integration of Eurasia is the historical role of Tatarstan in the 21 st century. There is great experience when Moscow, Beijing, Kazan, Crimea were a single country. We need to actively participate in conservation of the world, development of trade and cultural links in Eurasia. Eurasian countries will come to a better cooperation of regions between each other.
The route
The route will be Kazan – Istanbul – Genoa – Nice – Paris, it is a so-called Black Sea line, it is a cruise tour. One can get Genoa via the Volga River, Volga-Don Channel, Don, Azov and Black Seas, through the Bosphorus towards Genoa, then to Monaco and Nice by road to Paris. Another Moscow line is Kazan – Moscow-Petersburg – Berlin – London. This route is covered by land or plane. Tyumen line is Kazan – Tyumen – Ürümqi – Beijing. Altai line – Kazan, Tyumen – Tokyo, which will cross all Russia, South Korea and Japan. There will be two southern destinations: a pilgrim tour Kazan – Bolgar – Jerusalem – Mecca for Muslims and Kazan – Jerusalem for Orthodox Christians. Astrakhan line – Kazan – Astrakhan – Baku – Tehran – Kuwait – Bahrein – Dubai – Muscat. Indian line – Kazan – Mumbai through Middle Asia. Of course, I enumerated only nominal routes and main destinations, everything will be discussed further. Cultural events, investment forums and transportation of people can be created within the route.
Tourist will choose a place to have a rest. In addition, Tatar Tour is a development strategy, not just a tourism product. It is a culture, history, tourism, economy. It is a new world where countries, regions, museums, landmarks, cafés, hotels, farms and many other establishments, historians, translators and tourists will be included. Even if there won't be tourists from Mumbai at the moment, investors can come or today they will know about Tatar Tour, but tourist traffic can start in five years.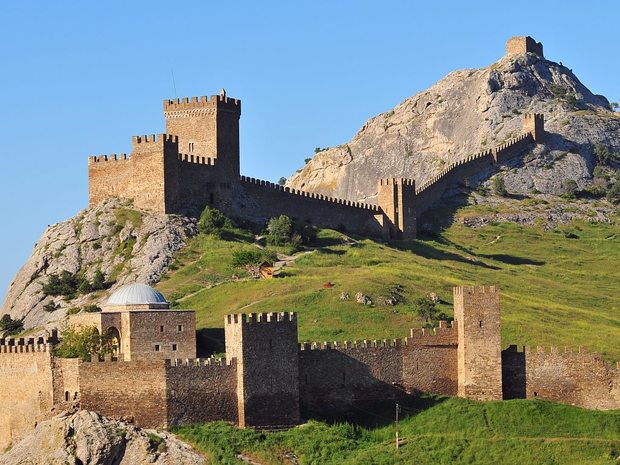 ''Genoese colonies were mainly in Crimea, near Azov Sea and on the Caucasian coast. Khans gave them land to trade in the past.'' Photo: sudak-more.com (Genoese Castle in Sudak)
One can ask why we need the Kazan – Genoa route. In fact, it will show the exit of Kazan to the sea and ocean, it is an ancient route.
Many residents of Tatarstan know that Marco Polo's father and uncle were in Bolgar and lived there for almost one year. The route by sea Bolgar – Kazan – Venice – Genoa is international tourism. What if we are not egoists and can share the work, for example, with Rostov Oblast (Tana Genoese colony was there), there is a reason for cooperation on development of domestic and international tourism of Russia. Genoese colonies were mainly in Crimea, near Azov Sea and on the Caucasian coast. I had negotiations with the administration of Liguria (Genoa), city administration of Nice, we are consulting with Monaco. Tatar Tour doesn't exist yet, but people know about it and wait for it.
Why Tatarstan, not Crimea?
Tatarstan is better prepared to perform the route. We offer to locate the historical and cultural structure in the Kazan Kremlin and office structures in the very city. It will increase tourist traffic to the Kremlin.
The project will have a positive impact on the creation of working places for the young in the region, which can't find itself at times and goes to Moscow, development and small and medium business. Our project has hundreds of points that support the idea.
Crimea will become a centre of another route. The history of the peninsula is different because of the presence of different civilisations. It was a crossing for many cultures. Nowadays Crimea is known because of the events in 2014. It was known at the international level after the Yalta Conference in 1945 when the fate of the world was discussed.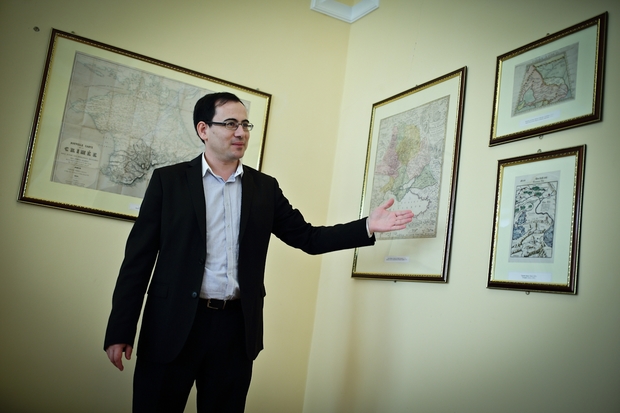 ''The Republic of Crimea has been imposed sanctions. European companies can't work in tourism in Crimea. At the moment, Crimea can't join the routes that include Europe.'' Photo: zerkalokryma.ru
The peninsula can show a peaceful coexistence of ethnicities and religions. We have a project called Bakhchysarai – City of the World's History and Peace. Other Crimean cities illustrate different civilisations from ancient times till today. Yalta is a place for international meetings, Bakhchysarai – spirituality and Khanate of Crimea, Old Crimea and Feodosia – trade routes between Asia and Europe.
The Republic of Crimea has been imposed sanctions. European companies can't work in tourism in Crimea. At the moment, Crimea can't join the routes that include Europe. Unfortunately, it is true. But we will hope that the situation will change in the future.
Tatarstan president be given the project
It seems to me that ''Tatar quality'' is to appear. It means that only the best things will be in the system, otherwise it won't work out. Image is very important. Criteria will be created in all regions, then this product will be popular. It is big responsibility for us because the project will affect the image of Tatars, Russian regions, other countries. This is why here we can speak about a strict regulation of all participants' activity. Of course, there will be a positive impact for everybody and even for those who won't be part of the system.
Undoubtedly, I need to stay in Tatarstan for several weeks and study the potential of the republic to do something. I have been here many times here, I have a general knowledge of the region, but it is not enough. I need to know the details, feel and make a model of the centre of Tatar Tour in Kazan, meet with heads of tourism agencies, airlines, hotels, ethnic restaurants, ethnic projects, arts and crafts, museums, banks, specialised public organisations and associations, educational establishments and state organisations that are linked with the project. In fact, preparation of the project is under way. We attracted specialists from different areas. It is very important to have a plan that will be given to the Tatar president first.
Nowadays the Crimean Historical Museum-Reserve and partners are major investors of the projects. We would like Tatarstan to actively participate in the creation of the project's concept that will be approved later and become a road map for everybody.