''Tukay in fine arts''
Great Tatar artist Baki Urmanche is 120 years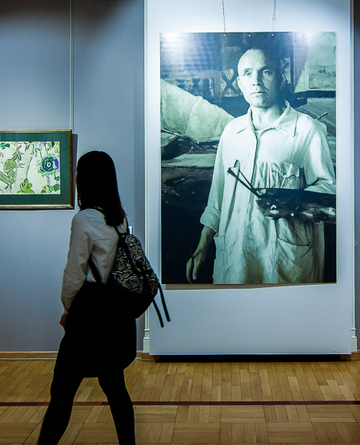 One can submerge into Baki Urmanche's endlessly beautiful world of paintings on the third floor of Khazina gallery after the renewal of the exposition. The artist and sculptor's jubilee is another reason to recall what a person Baki Urmanche who lived such a tough life that did not break him and left everything he created full of belief, hope and love was. Realnoe Vremya tells the details.
''Tukay was very modest, kept silence, just smiled''
He was born in Buinsk District. His mother was an embroiderer, his father was an imam. It was an educated family where faith, moral traditions of Islam tangled with art. Threads are the mother's paints, she used them in embroidery, and the world became brighter. It was love for colour, Urmanche's skill to use it was almost innate.
''There were many books in the house. They were appreciated. If a fire breaks out in a Tatar house, first of all, books are saved,'' he told the author of these lines.
The boy was sent to study to Kazan, as it should be in the family of a cleric. To famous Mukhammadia that had new methods. He was just 10 years and already started an independent life. He found it easy to study, wanted to paint. But the madrasa did not have drawing lessons. It was impossible to go to art school for a Tatar boy.
He fell for languages – Arabic, Persian. He was good at languages. In fact, later he became a polyglot. When he became older, he started to visit a tea house near the madrasa. ''We usually sat in groups, drank tea and talked. Gabdulla Tukay and Fatikh Amirkhan sometimes visited our tea house. Amirkhan was joyful, witty, he always drew us into a conversation. And Tukay was very modest. It seemed that he felt shame even with us, boys. He always kept silence, just smiled,'' Baki Urmanche recalled later.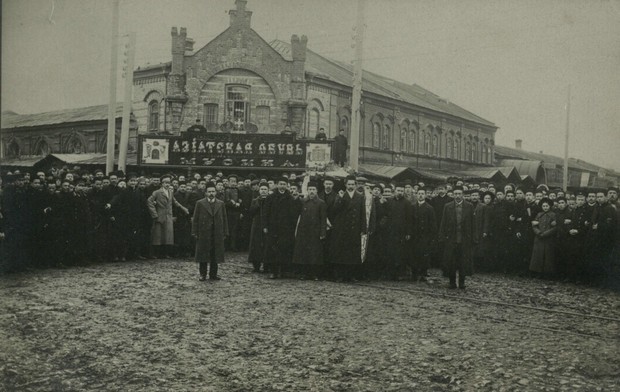 When Kazan buried Tukay on an April day, all Old Tatar Settlement streets were full of people, Urmanche was among those pupils who took turns and carried the body of the deceased to the cemetery. Urmanche's fate developed in such an interesting way that Tukay became one of the major topics in his art.
He started to study art only in 1919 in Glazov where he worked as a school inspector. He managed to take the first classes. They continued in Kazan where unoccupied workshops opened in the Kazan Art School. Then he managed to enter Higher Art and Technical Workshops and turned out in the centre of a new art life.
''I heard a hoofbeat and thought they came to take me''
Baki Urmanche returned to Kazan on graduation. He became the deputy director of Studies of the Art College that was going through not the best years. Urmanche taught and simultaneously arranged the studying process. Naturally, he painted a lot. It was 1929, the first stage of the Stalinist repressions.
''It was a very hot day, a Sunday. My workshop was on the first floor. I opened the windows wide open. The windows looked out on a calm alley with hundred-year-old linden trees and rare passers-by. I was standing near the easel and heard a hoofbeat. Somebody was approaching my house. For some reason, I thought they came to take me,'' Urmanche told.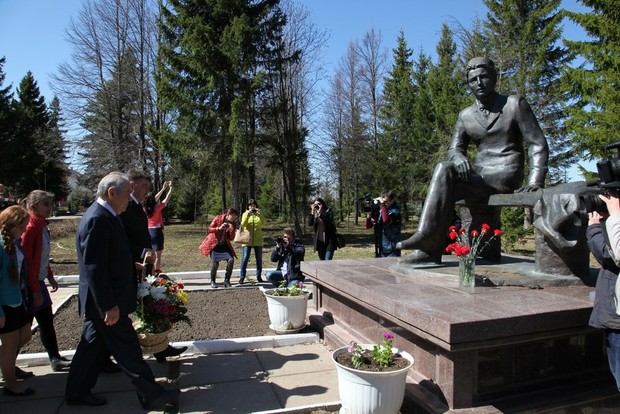 He was arrested, accused of nationalism and sent to a camp to Solovki. It was a period when one could leave a camp alive. Urmanche was lucky – he was released in several years. And he made a paradoxical decision. ''I understood that repressions were just beginning, and I would be supervised. I won't get away with several years in a camp for the second time. I decided not to return to Kazan but go to Moscow. Why Moscow? Because it is easier to get lost in a big city,'' Urmanche explained the reasons for his departure to the capital so. Curiously, it worked. There was a lot of work in Moscow. ''We wrote mottos. They were in a high demand. One could earn something,'' he recalled later in Kazan.
Urmanche went to Middle Asia in some time. In fact, he helped to form fine arts in Kazakhstan and Uzbekistan. He returned to Kazan in the late 50s at the insistent invitation of the republic's administration. Gabdulla Tukay's sculpture was one of the first endeavours on his homeland. Then Urmanche made a priceless contribution to the creation of the poet's memorial complex in Kyrlay.
Logbook
His workshop was one floor down the flat where Baki Urmanche lived with his family. It was not a big room smelt of paint, there were easels with unfinished paintings, sculptures. Urmanche kept a diary every day. He called it a logbook. He wrote down any person who visited him as a guest or had a business. Moreover, he changed the language of his notes every day – one day he could write in German, on another one – in Arabic. Depending on his mood.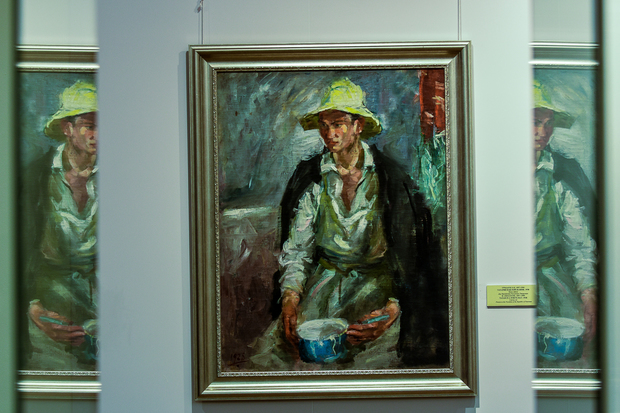 He received his guests in his unchangeable apron to protect from paints or clay and in valenki – even in summer. The legs that were chilled in Solovky let themselves known when he was older, they were cold and ached. His erudition and phenomenal memory were amazing. At times, he sang depending on his mood doing it almost like a professional.
Urmanche who became an alive classic in Tatarstan already in the 70s of the last century was called Tukay in fine arts. He was similar to a certain degree, but Urmanche's talent unlike Gabdulla Tukay's one who saw the world tragically was sunny. Air, feeling of harmony and happiness distinguish his painting. Even that official narrative that was inevitable in paintings during those years had these specifics.
To tell the truth, Baki Urmanche is one of the gimmicks of the Kazan Art School. For some reason, unlike Nikolay Feshin, he was unappreaciated. Even if there is a monument to the artist, a museum, Urmanche award, there is no promotion of the artist's legacy outside Tatarstan. Probably people will understand the uniqueness of Urmanche's paintings and sculptures. Now one can see about 60 endeavours of Urmanche at Khazina gallery. It is a half of the content kept in the funds of the State Museum of Fine Arts of Tatarstan.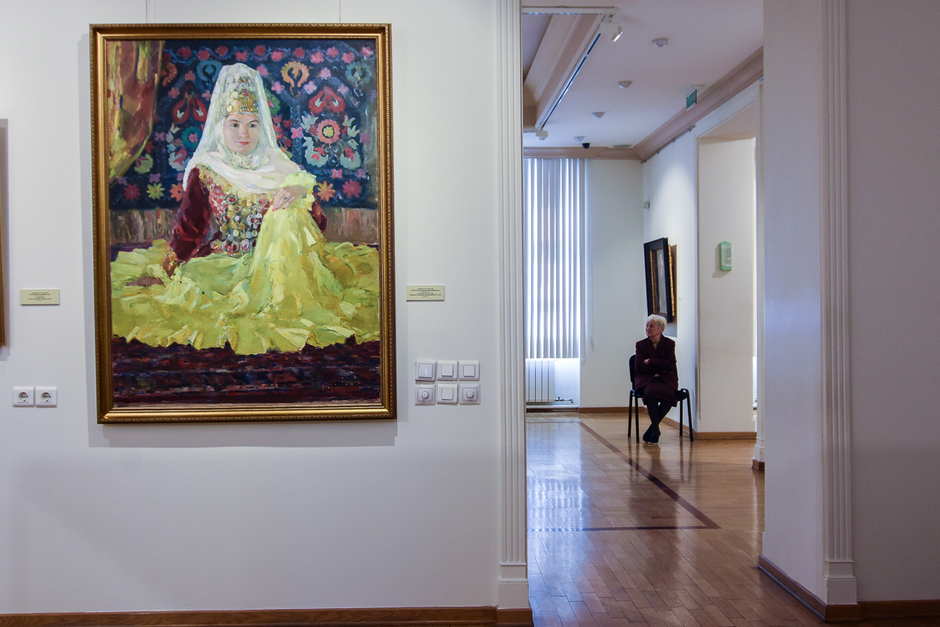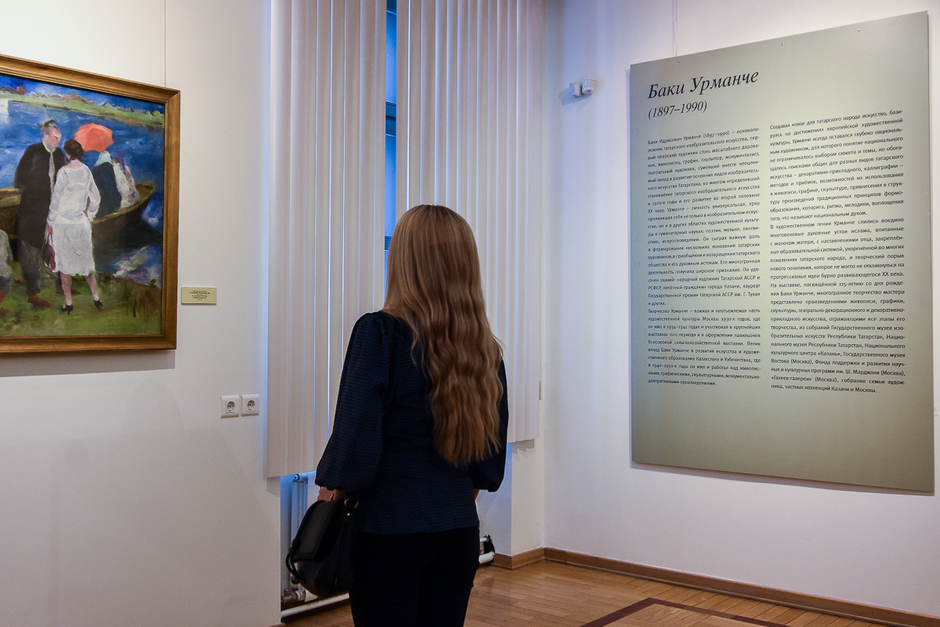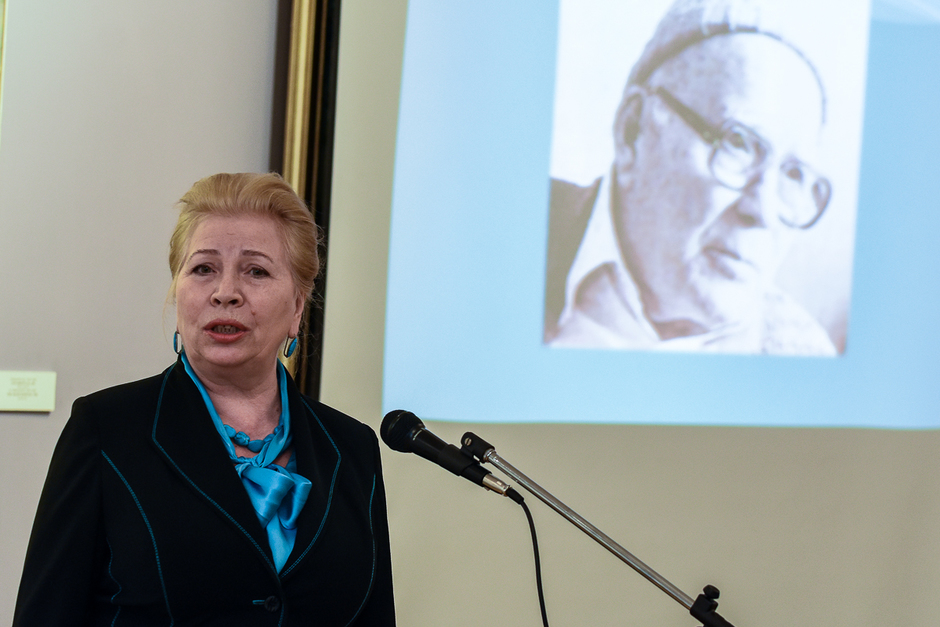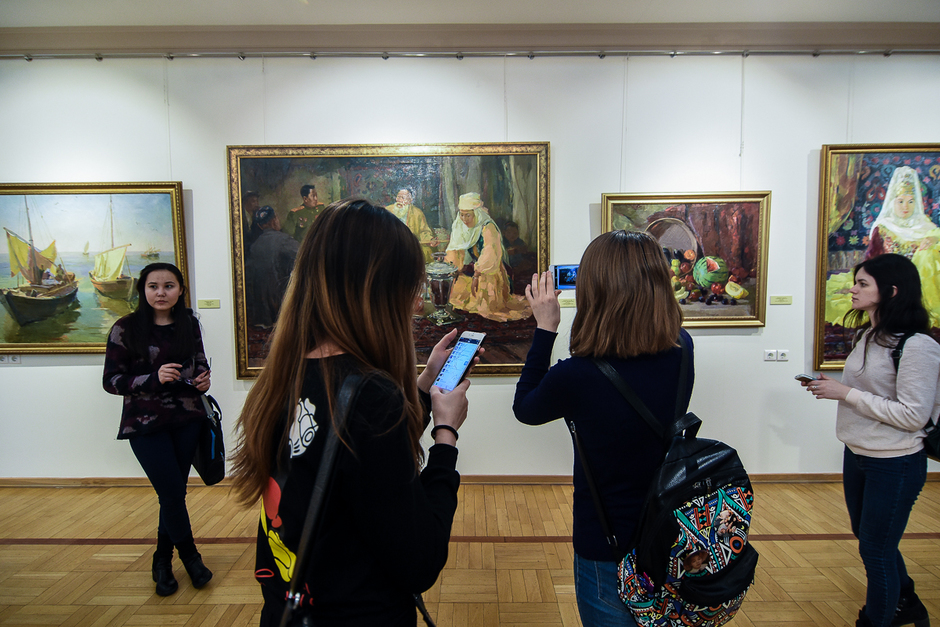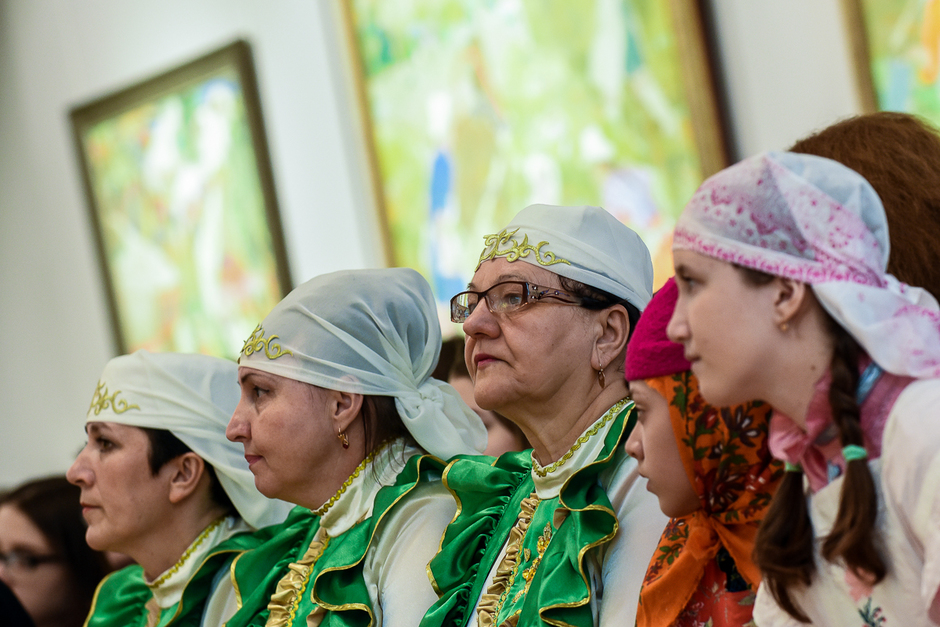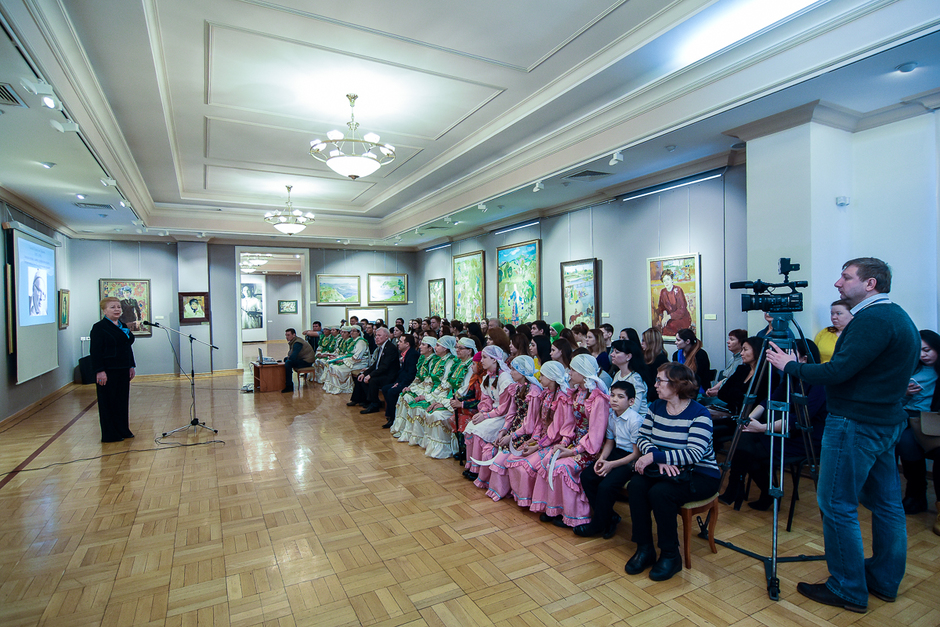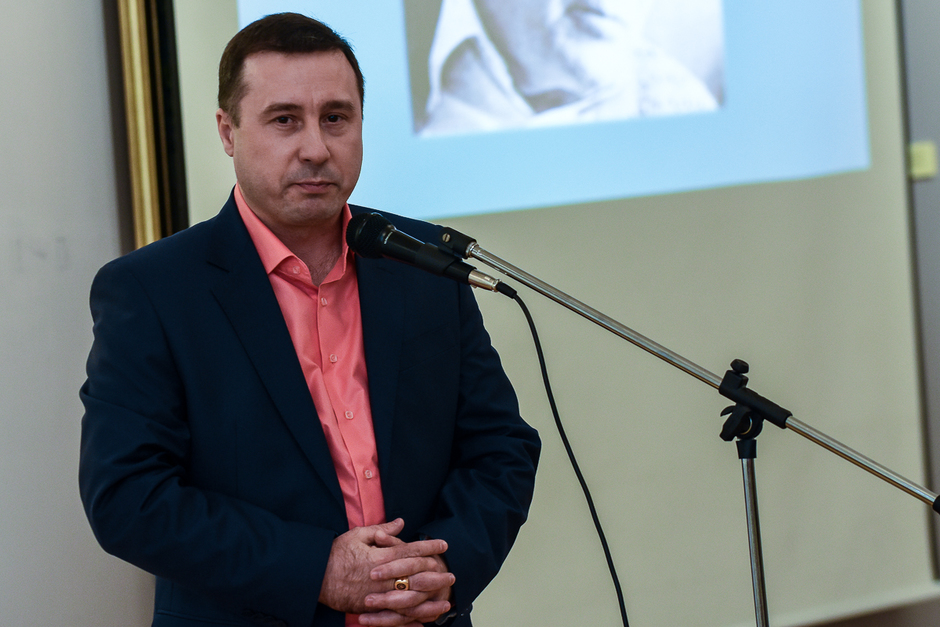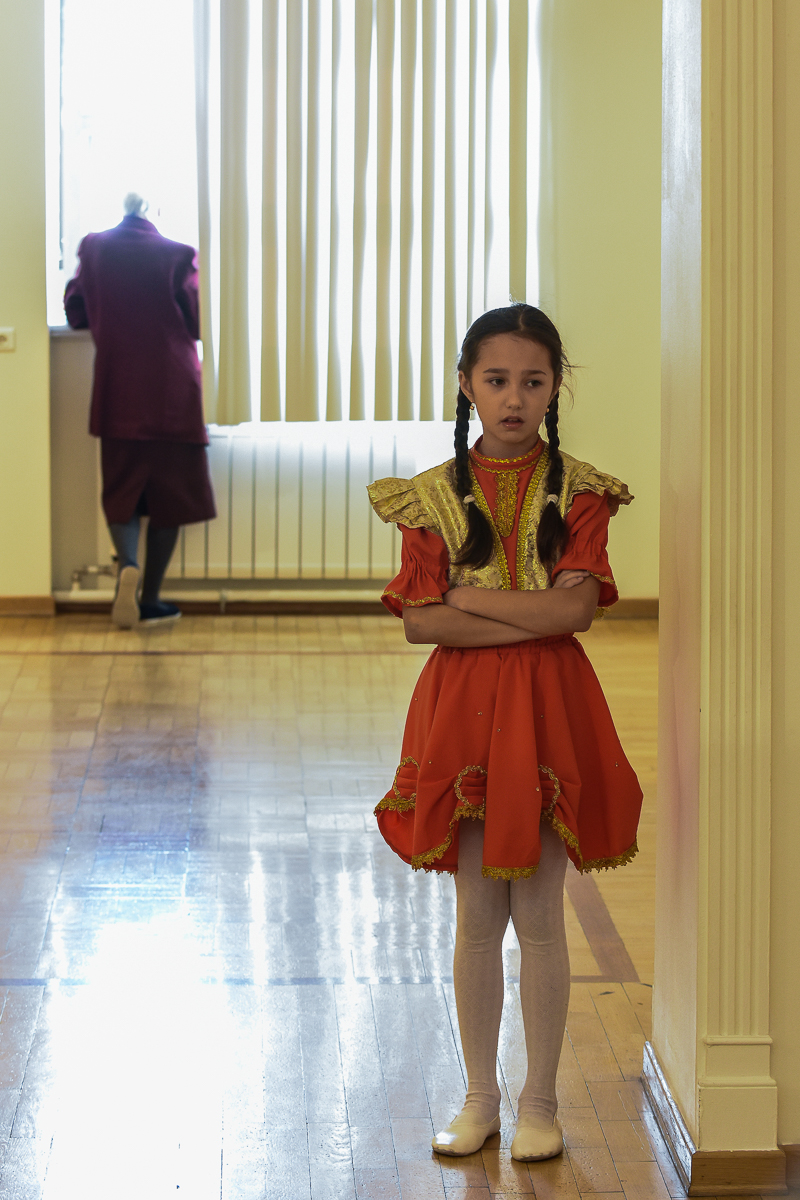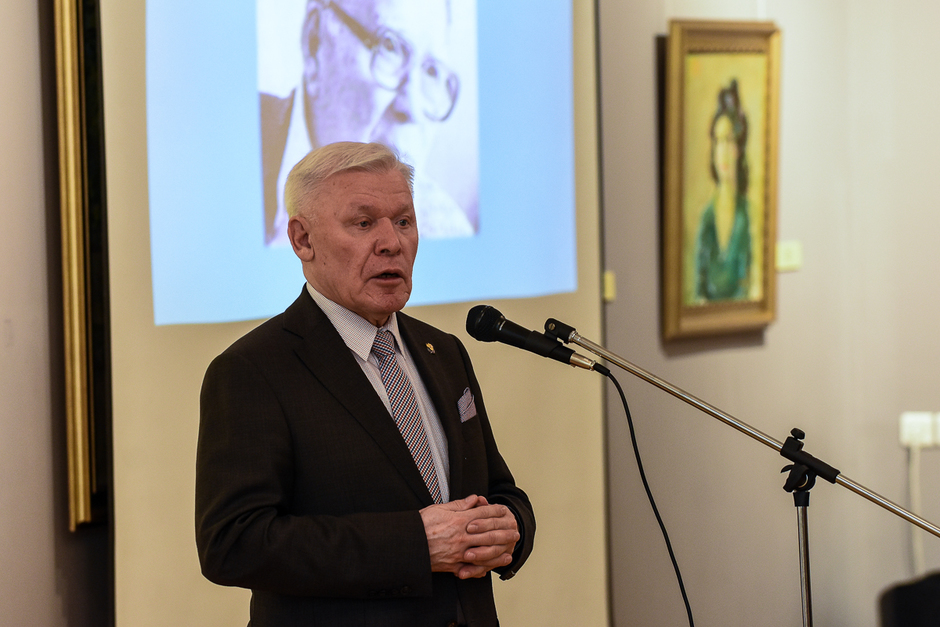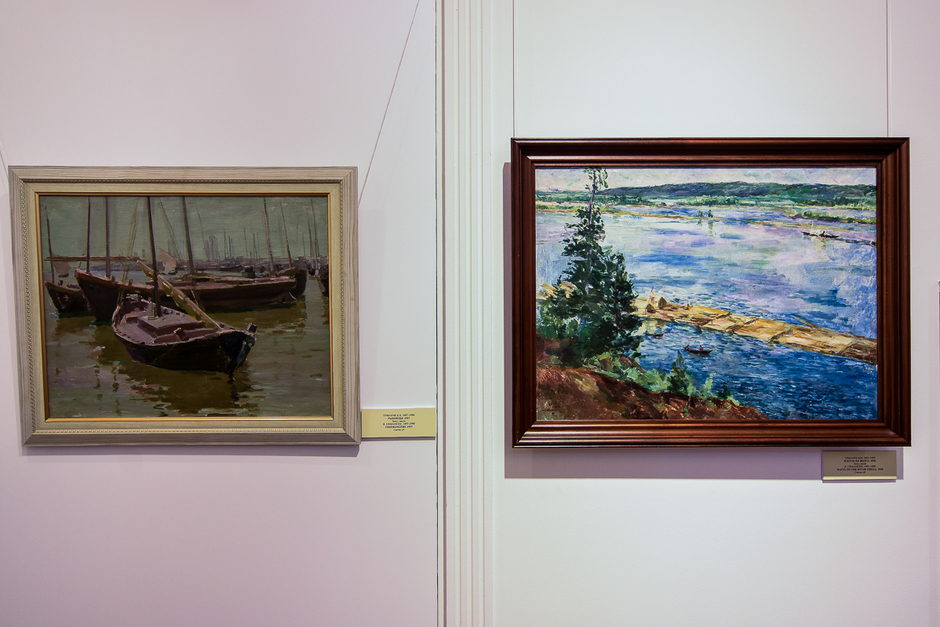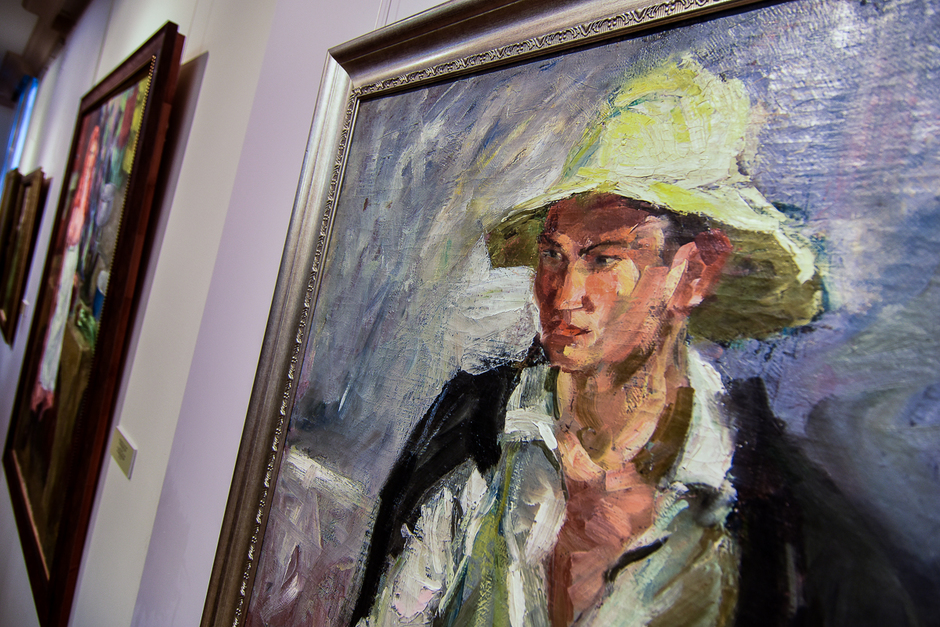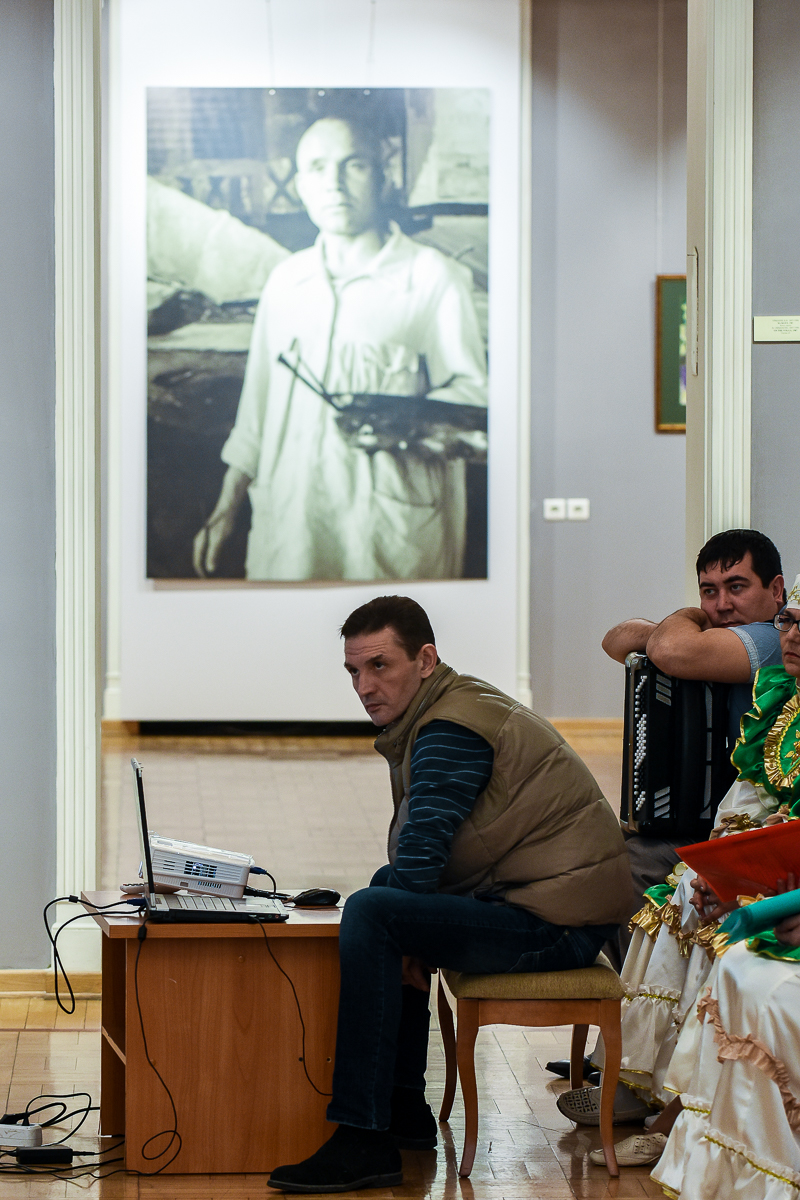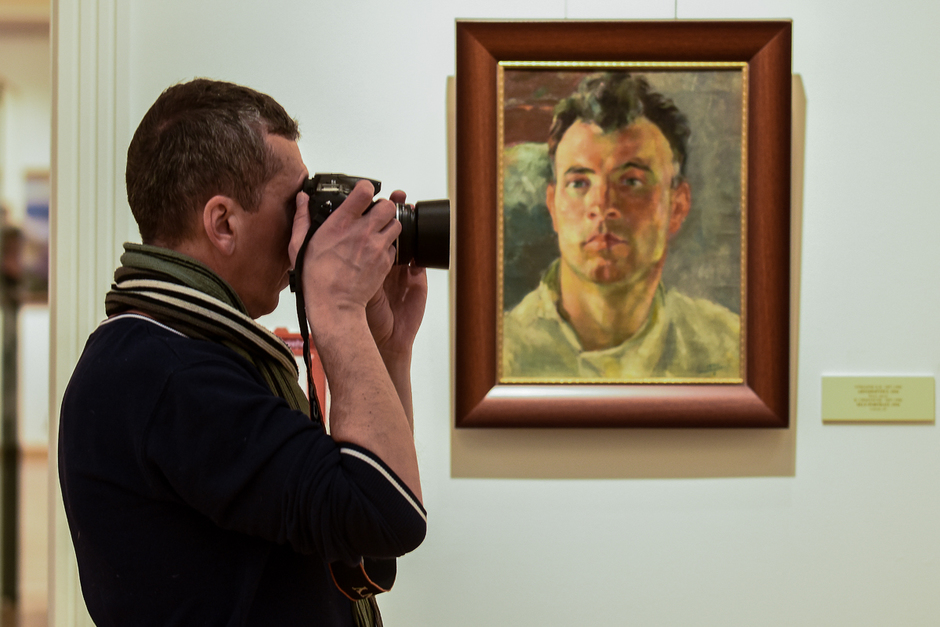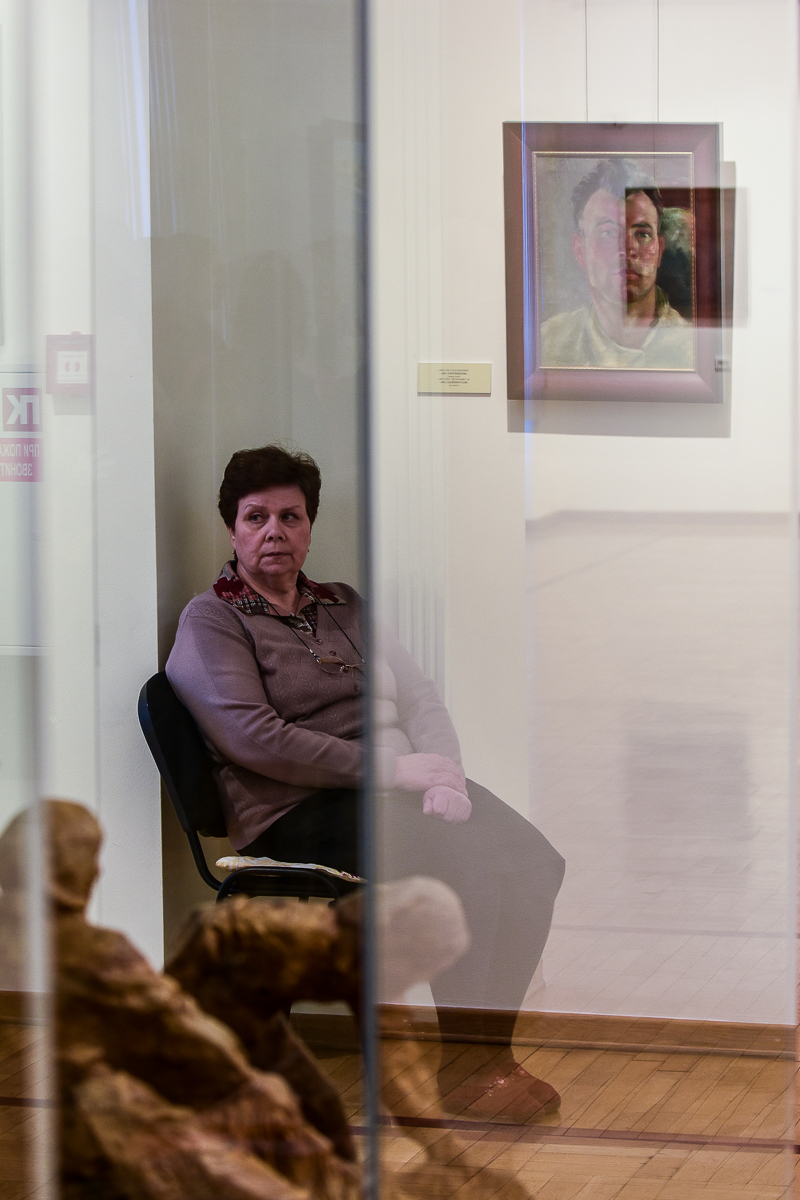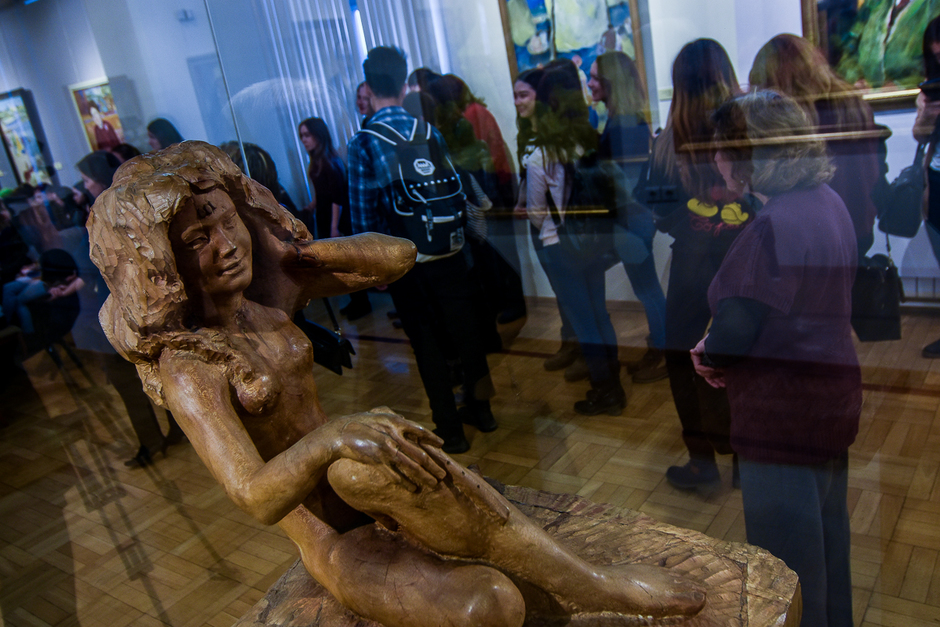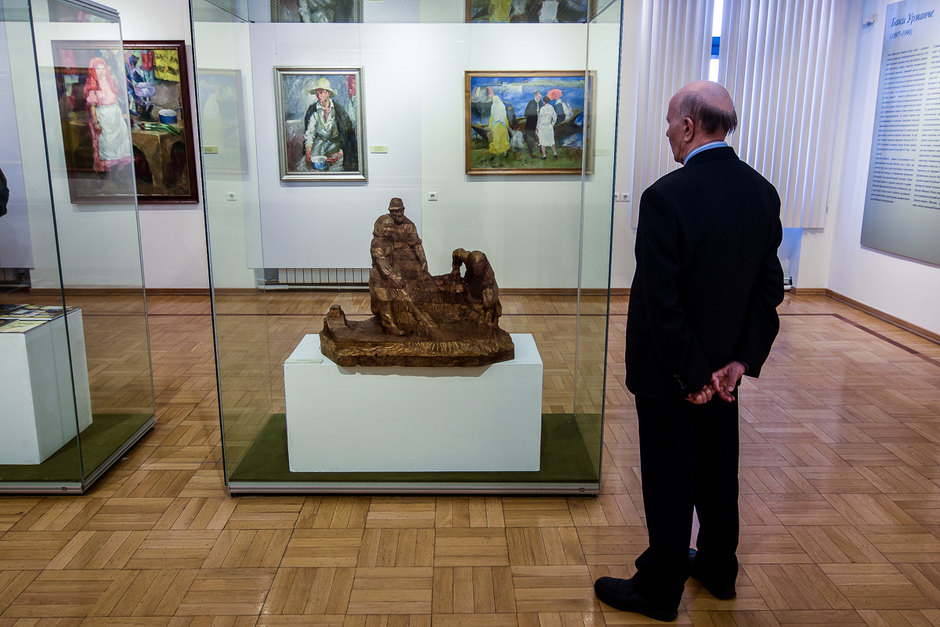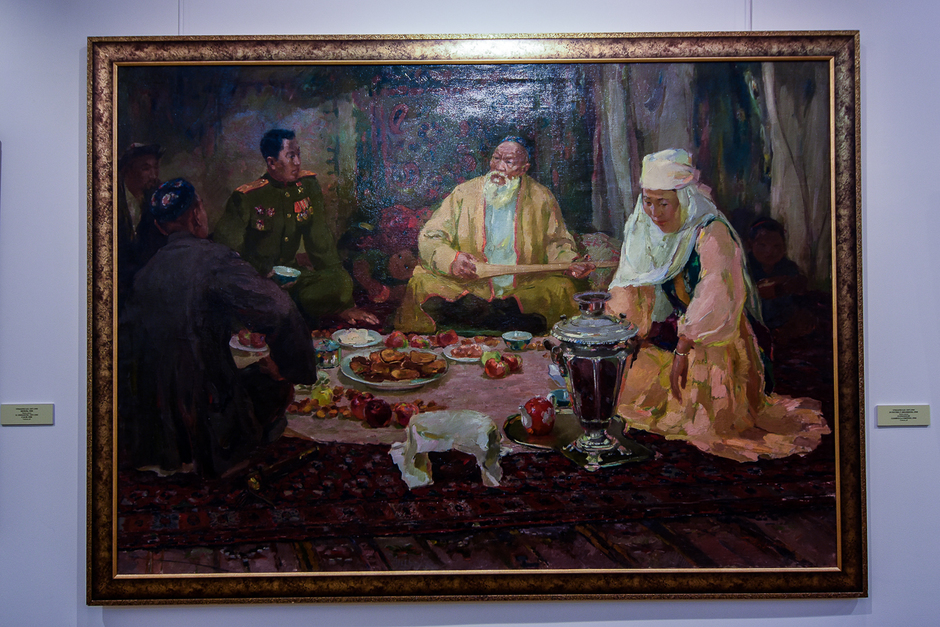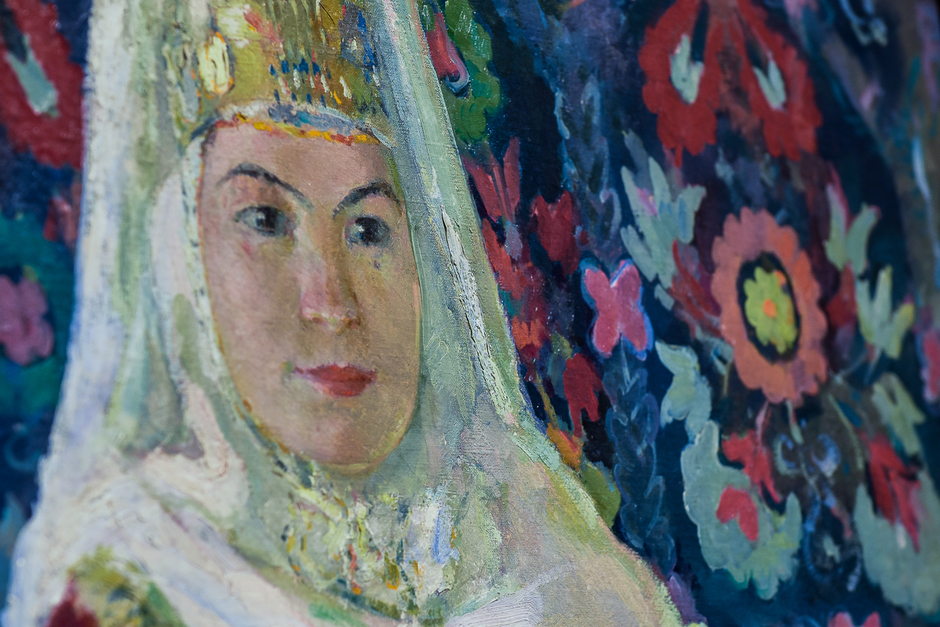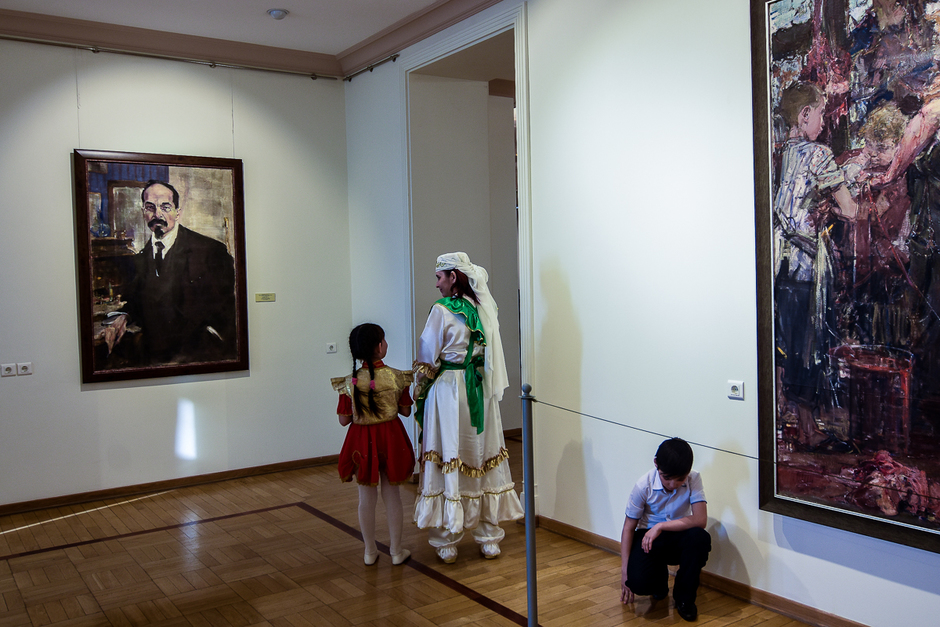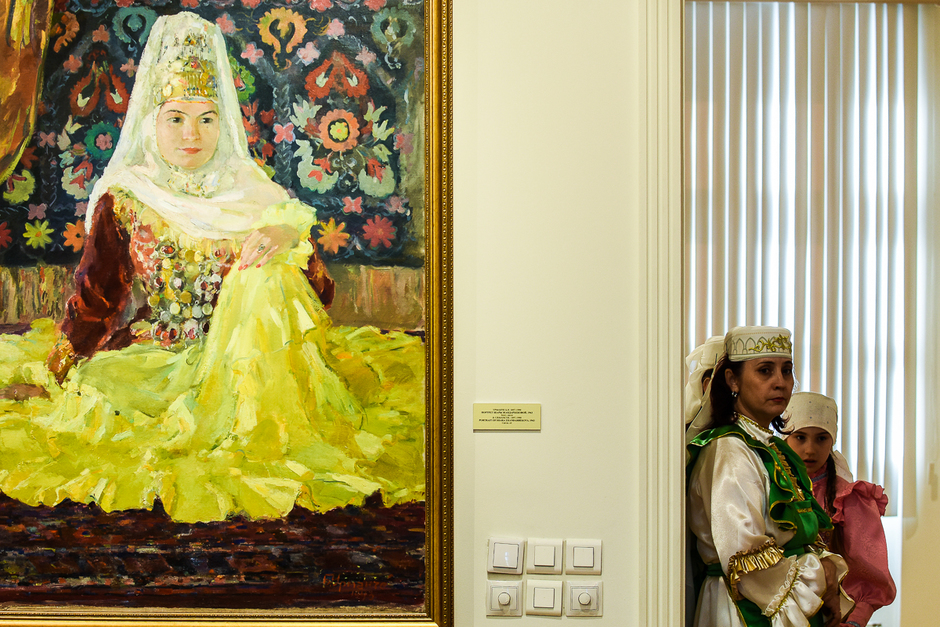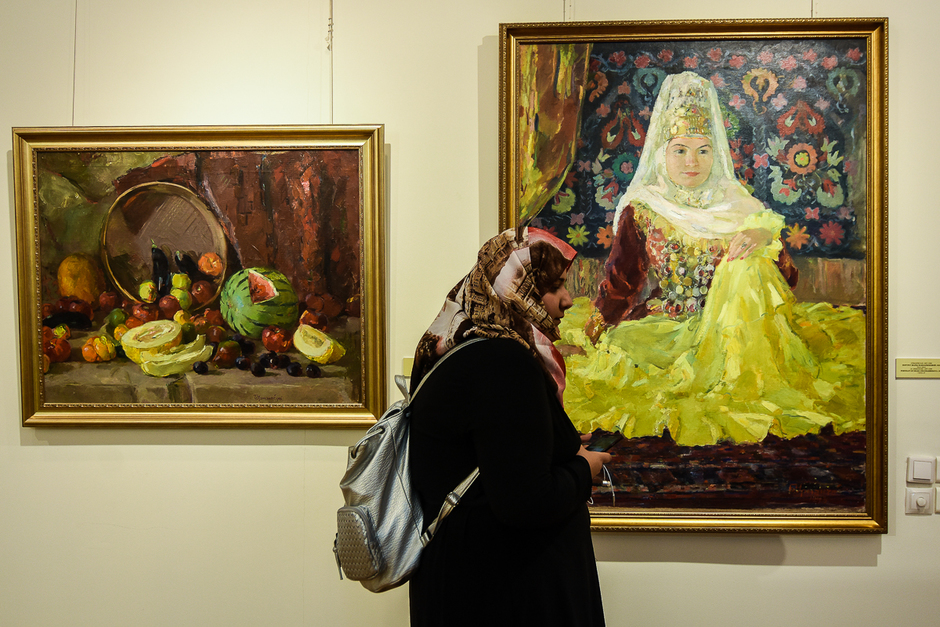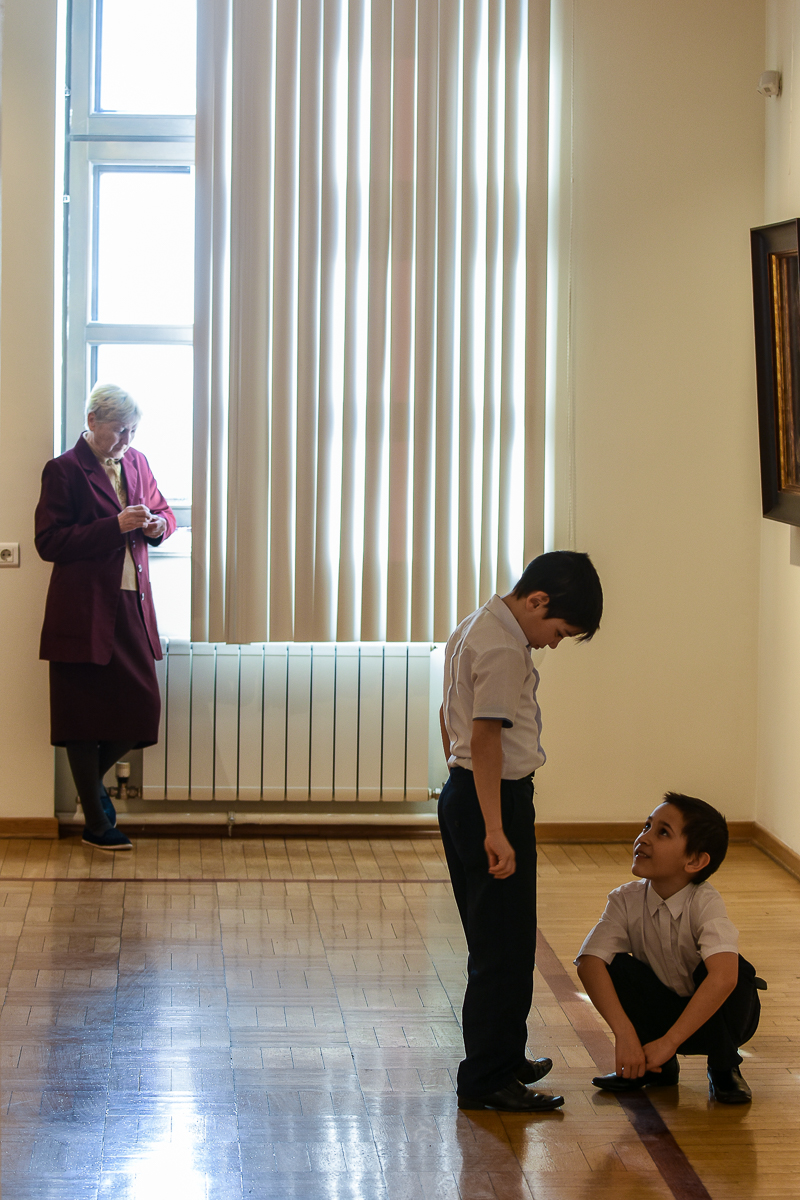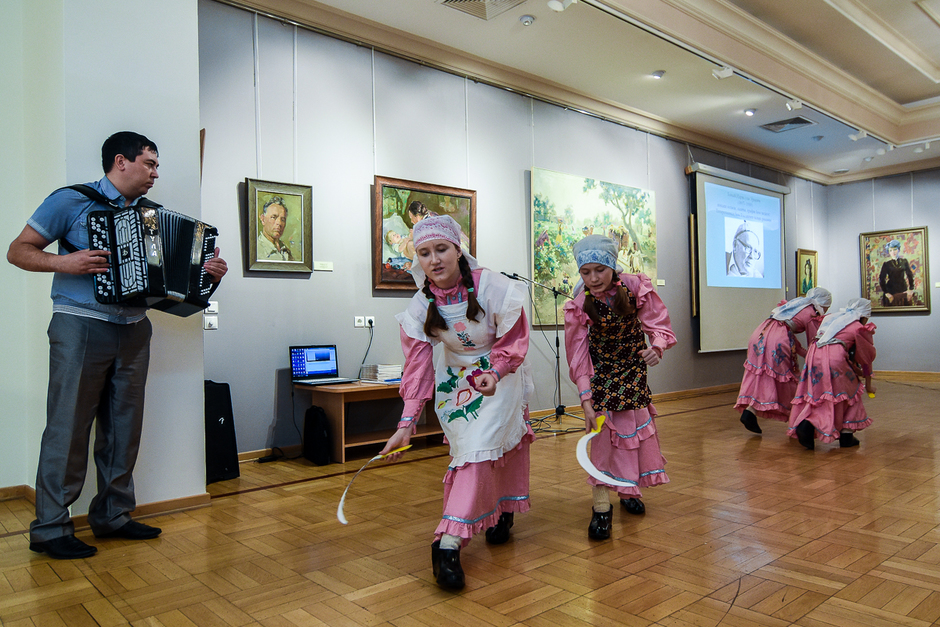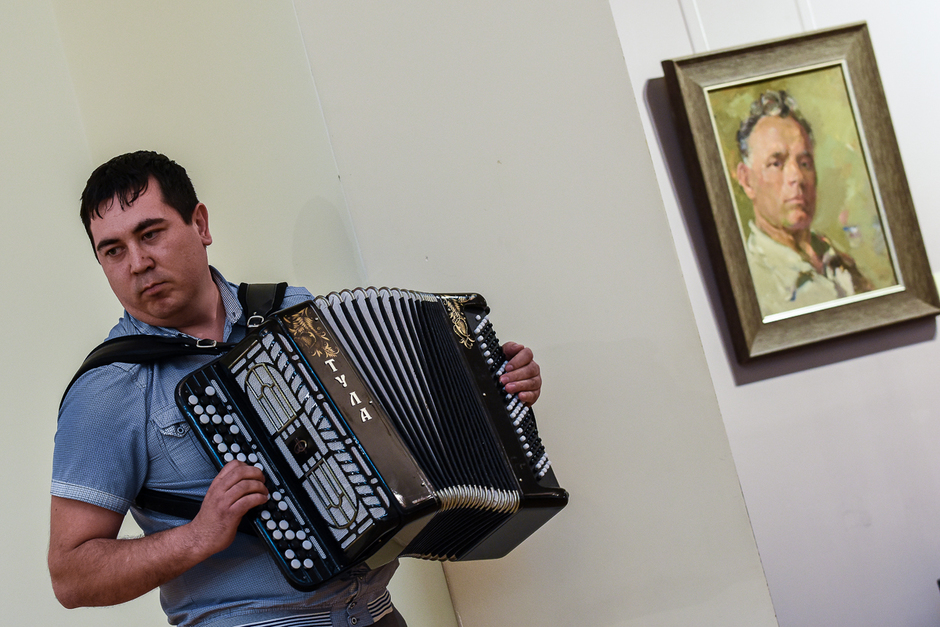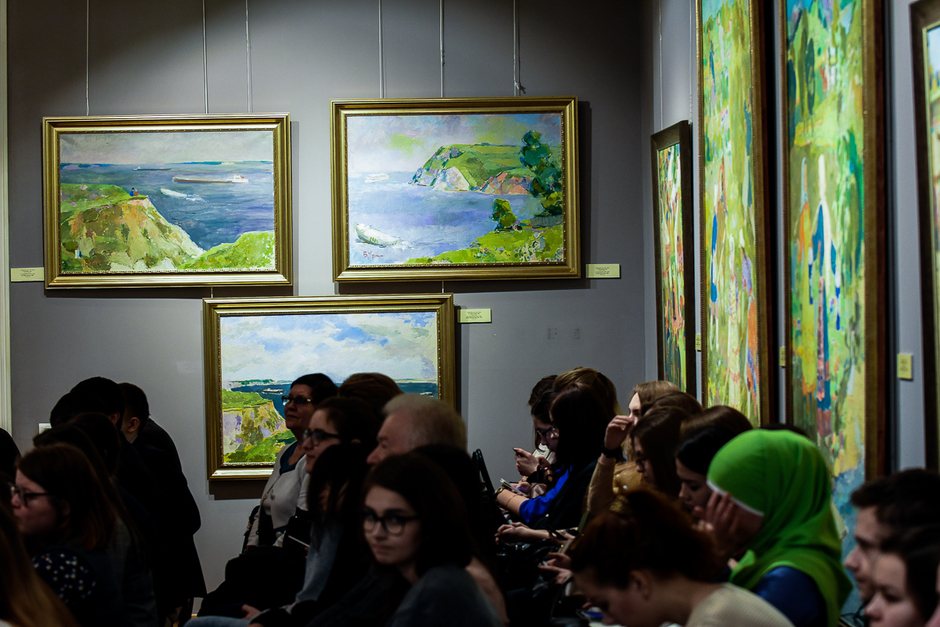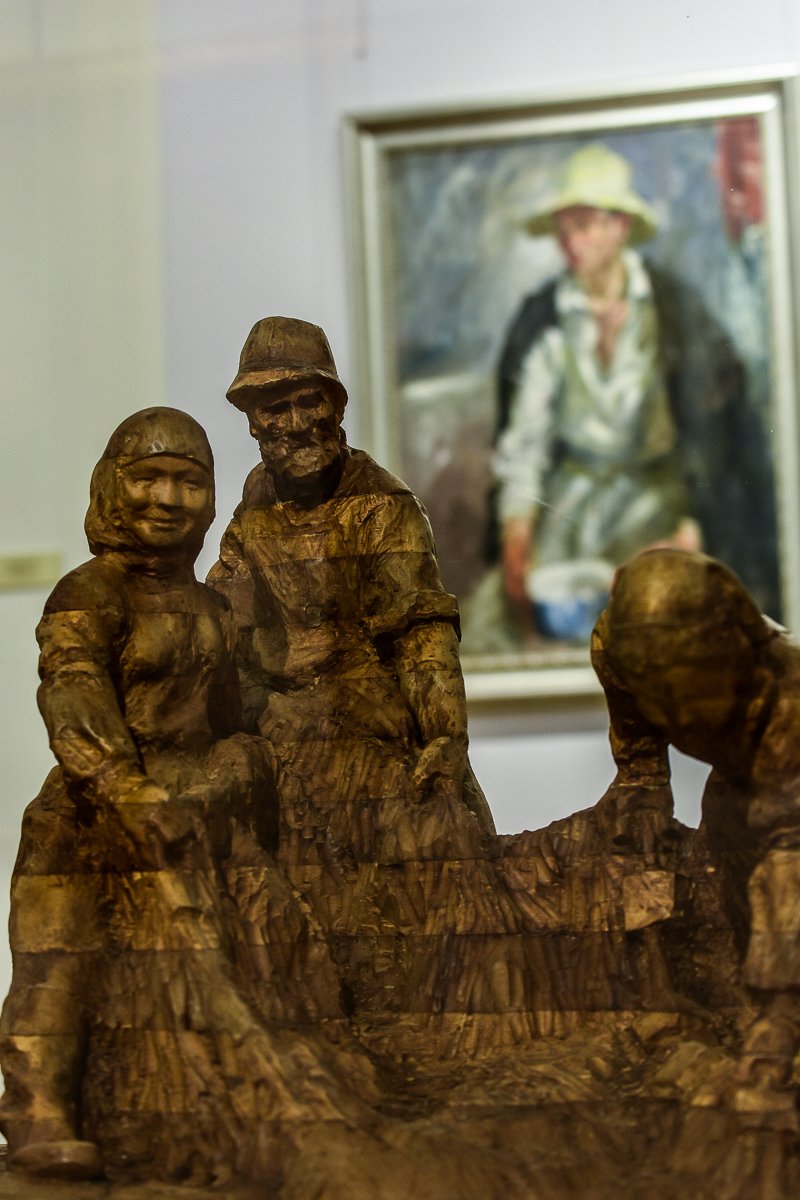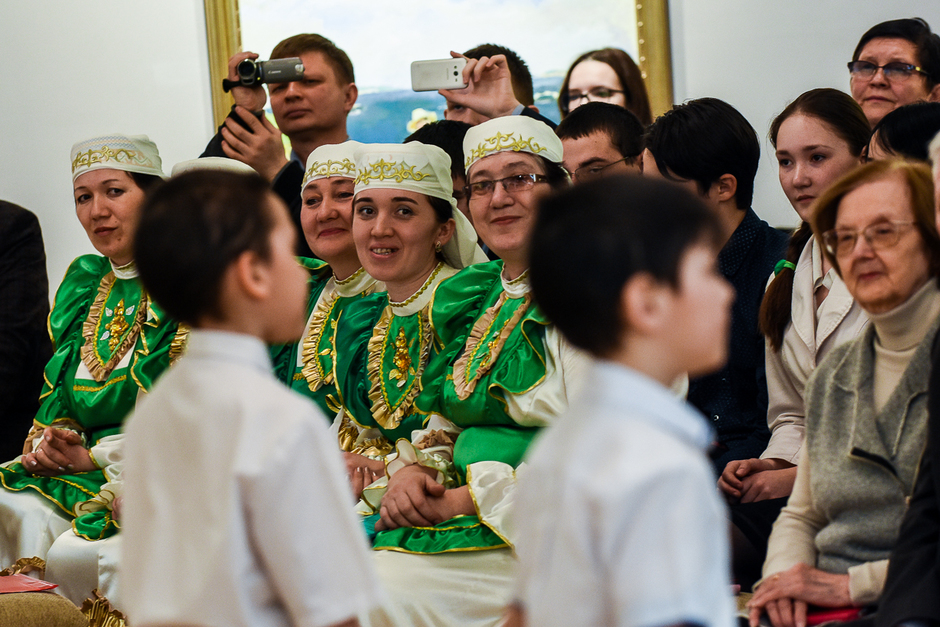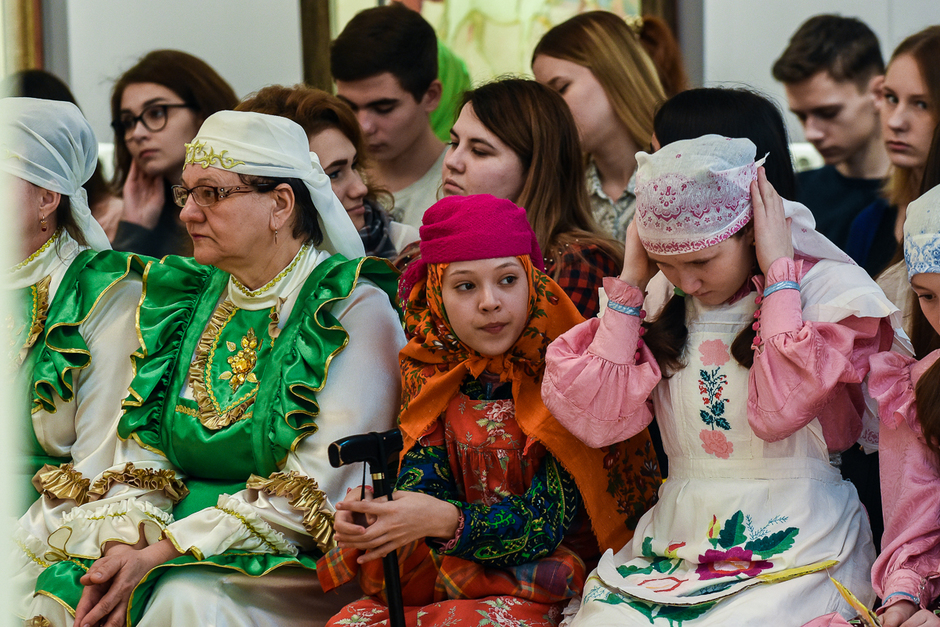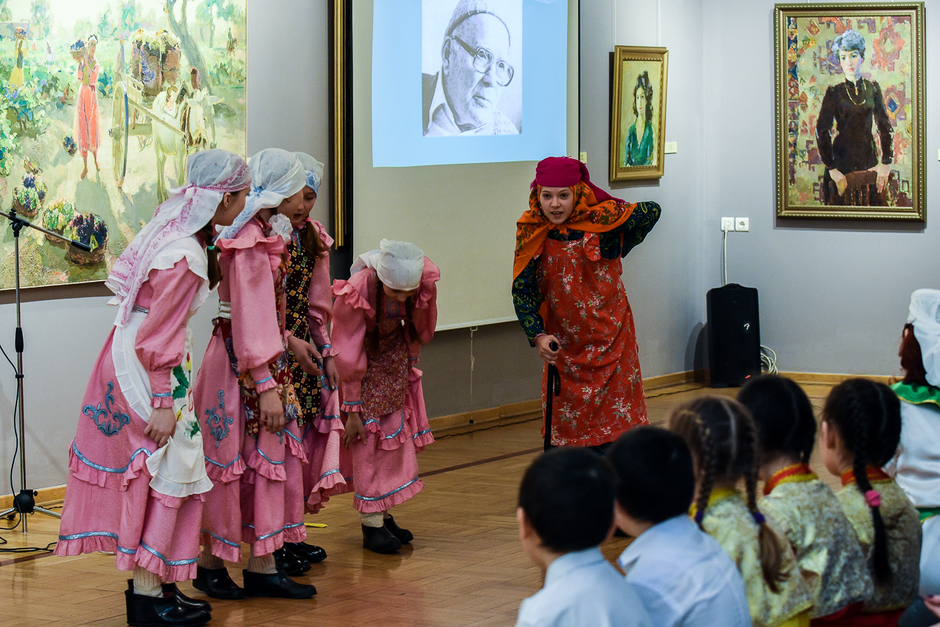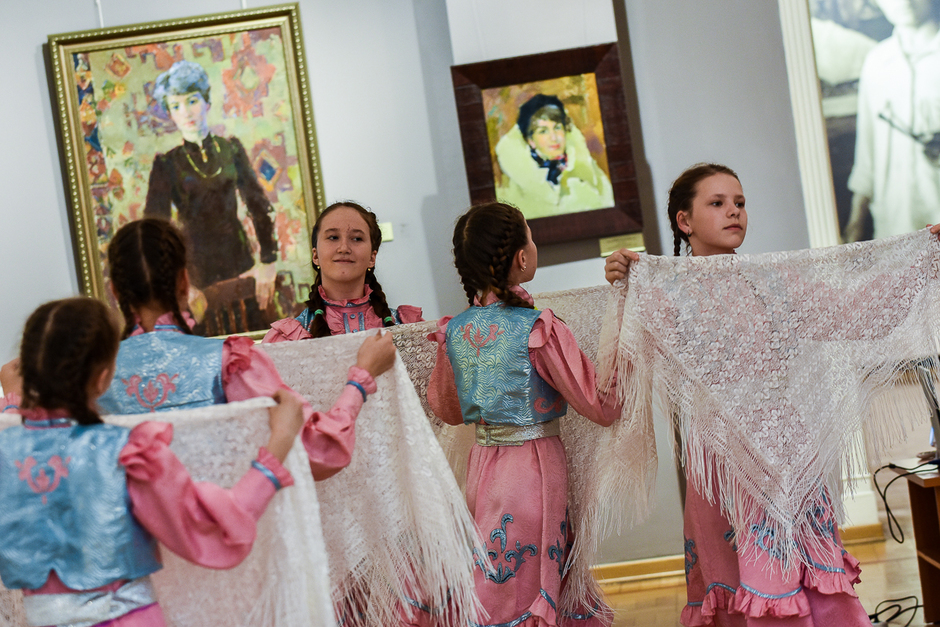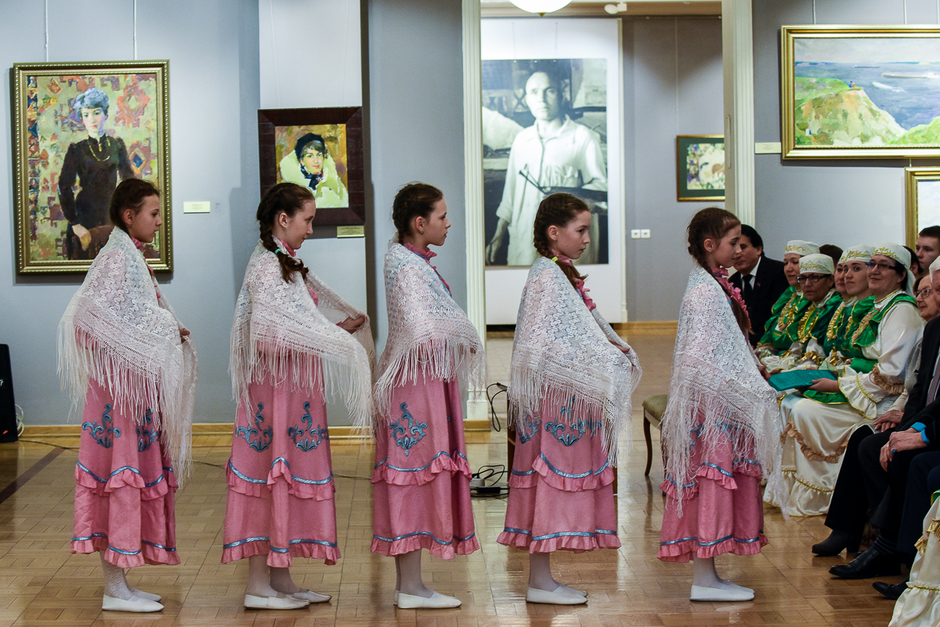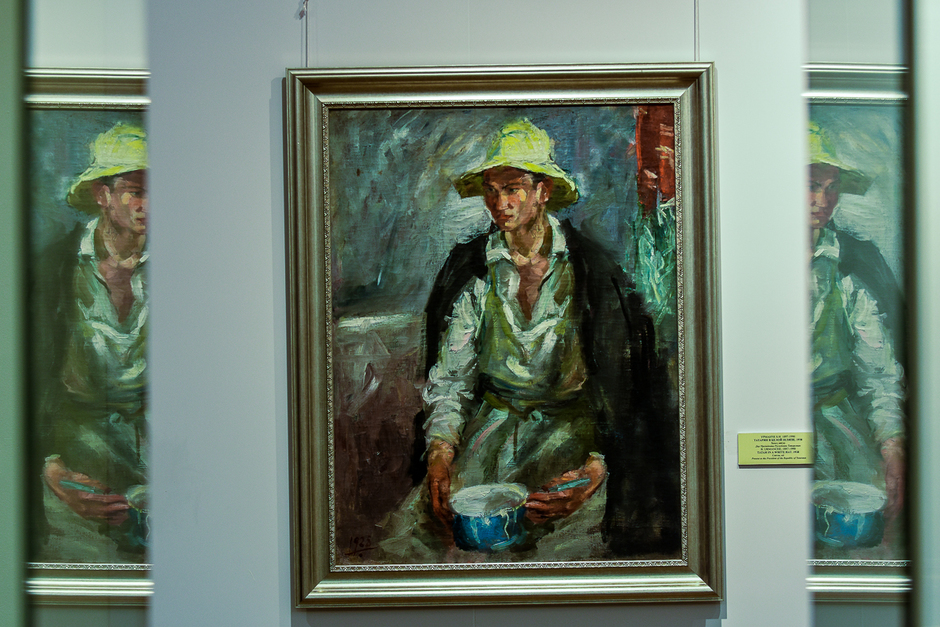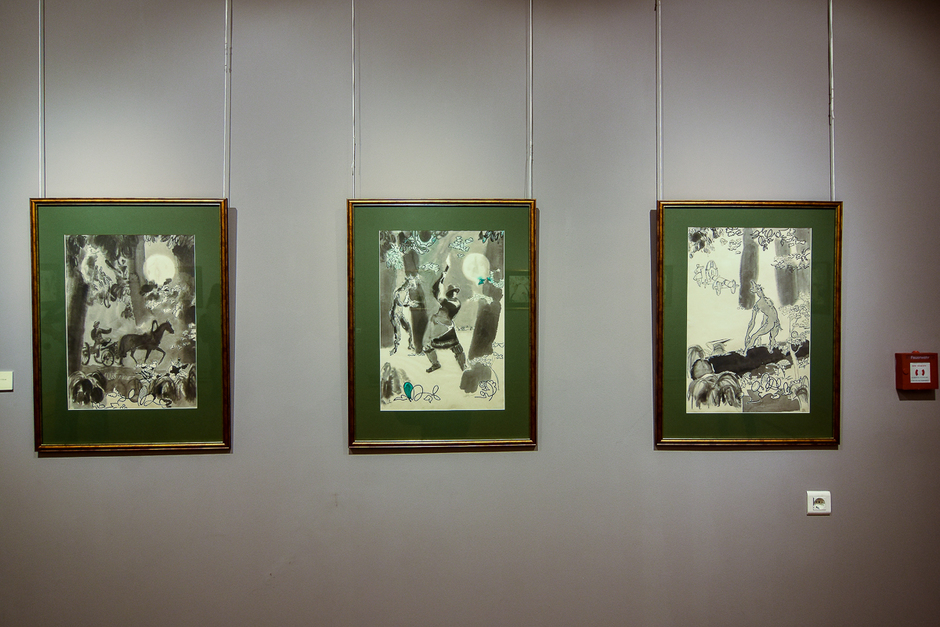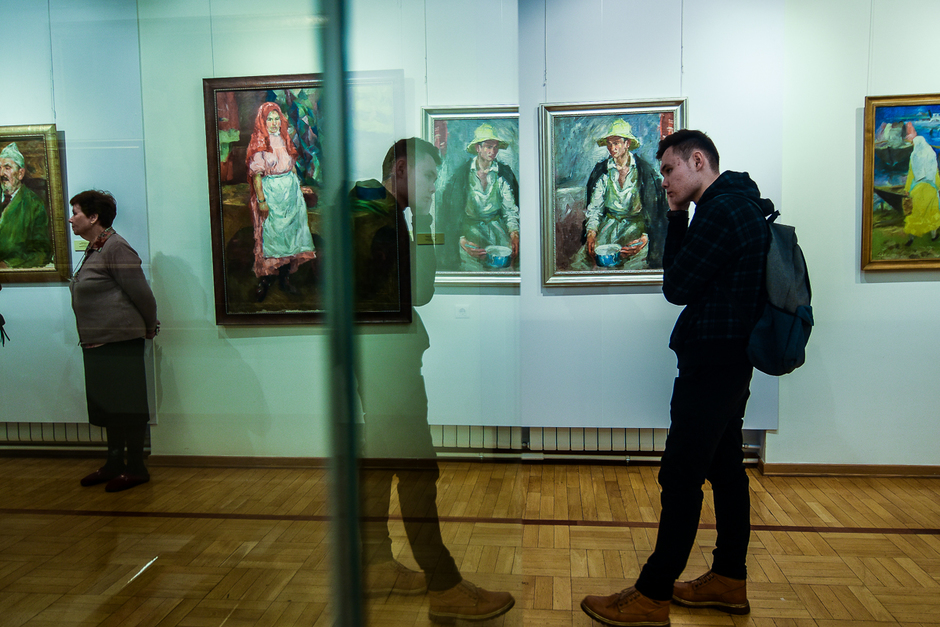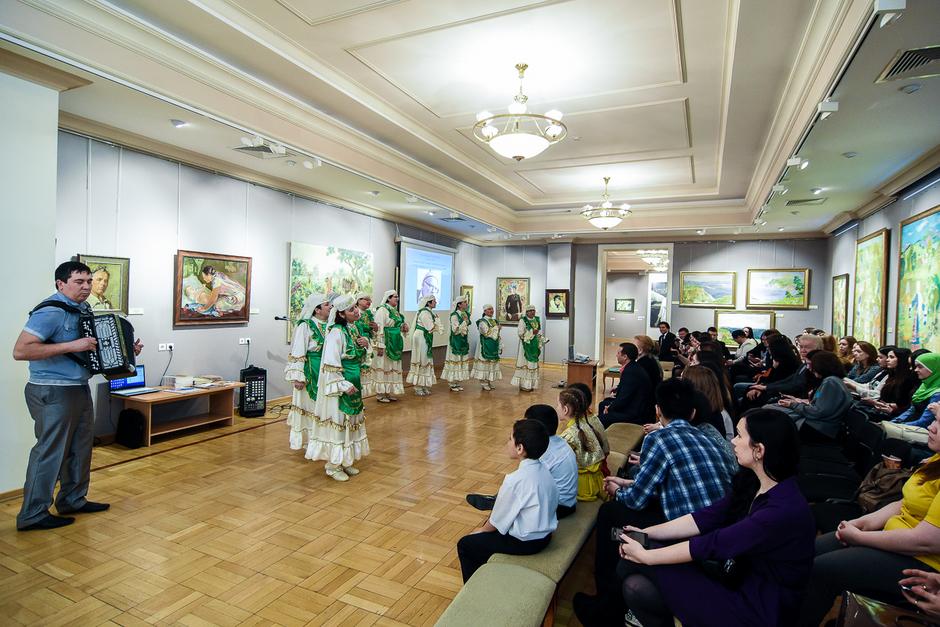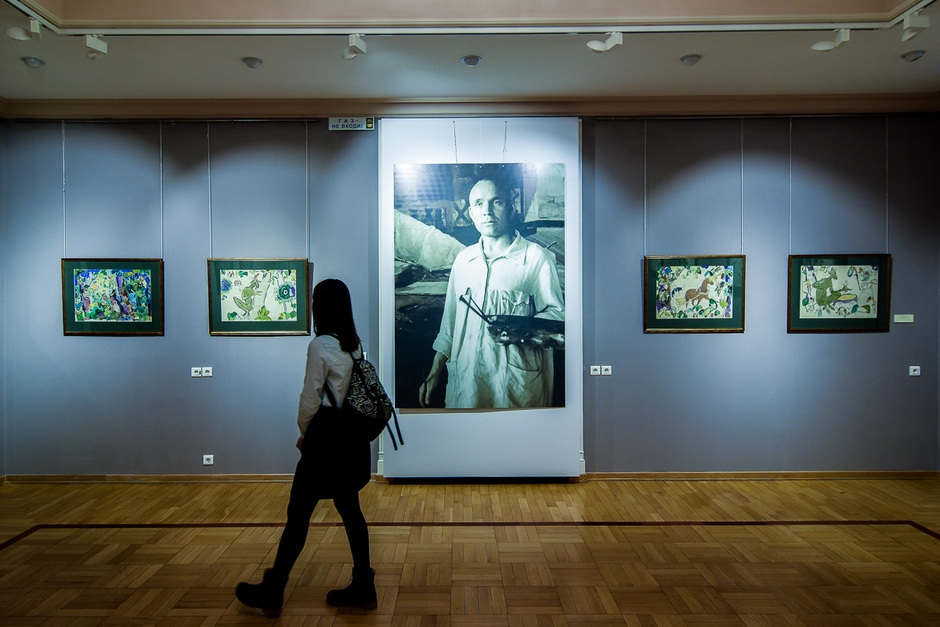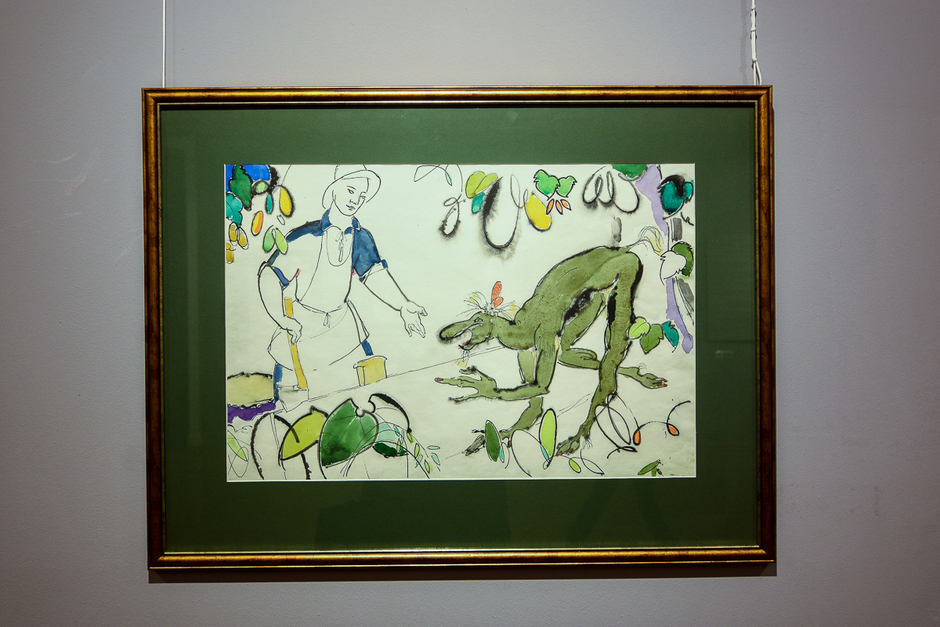 Analytics