Europe to remain Gazprom's priority market
Pipeline supplies to Asia are expected no sooner than in 2019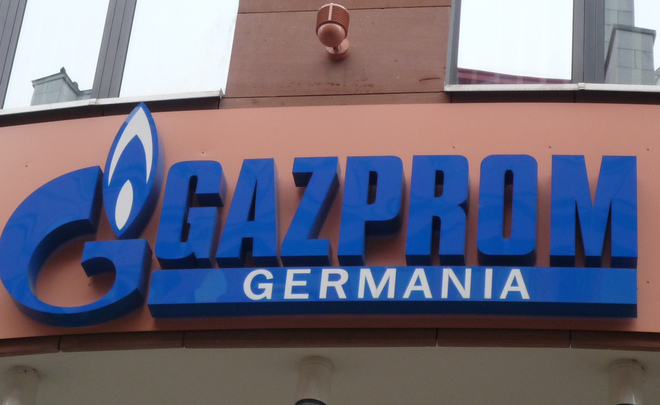 Despite numerous attempts to diversify European gas supplies, Russia remains the Union's key provider as it offers low prices and easy access to the pipeline. Gazprom is expanding its transportation network to guarantee the supplies even in case of problems at the main route through Ukraine.
Gazprom expects its share of the EU market to rise slightly by 2025, reports Bloomberg. ''We can't see yet who else could offer European customers natural gas that's as affordable,'' said the company's representative Alexander Medvedev at a recent meeting with potential investors in Singapore, Hong Kong. At the moment, Gazprom accounts for 34% of the European Union's gas.
Europe constantly seeks to reduce dependence on the Russian gas giant. However, Russian gas remains the cheapest one in the European market: liquefied natural gas (LNG) from the U.S. is about 30% more expensive than Gazprom's pipeline gas supplied through its ''most expensive'' route, via Ukraine, claimed the company's management board member Oleg Aksyutin. Last year, Gazprom's prices in Europe reached a 12-year low of $167 per 1,000 cubic meters, but in 2017 they may recover to a range of $180 to $190.
The Union's domestic output is plunging because of the natural ageing of gas fields in the North Sea and production limits at the Dutch Groningen field. LNG was supposed to become an alternative, but although global LNG production increased in 2016, most of the volumes found buyers in Asia and America. By 2025, LNG will surpass Norwegian gas as a share of supply, with both the liquid fuel and imports from Russia needed to offset declining domestic production, forecasts Shell in its LNG outlook. ''There should be space for both increased LNG and Russian gas'' amid domestic production decrease in the EU and improving demand, agrees Christopher Haines, head of oil and gas at BMI Research.
In total, Gazprom's sales abroad provide more than 10% of Russia's overall export. China will be the exporter's key partner in Asia, said Medvedev. Pipeline supplies to the country are supposed to begin no sooner than in 2019, but Gazprom is already exporting LNG and oil. At the same time, negotiations for an additional gas contract with Beijing have decelerated due to changes in Chinese economy and gas industry.
As for the West, the company is hopeful to see an improvement of the international relations this year, but it is ready to deal with any scenario. While Gazprom hasn't been directly targeted by financial sanctions from the EU and the U.S., its oil branch falls under bans.