''There is less certainty in tomorrow''
Russians keep cutting their expenses in order to ensure some stability amid the crisis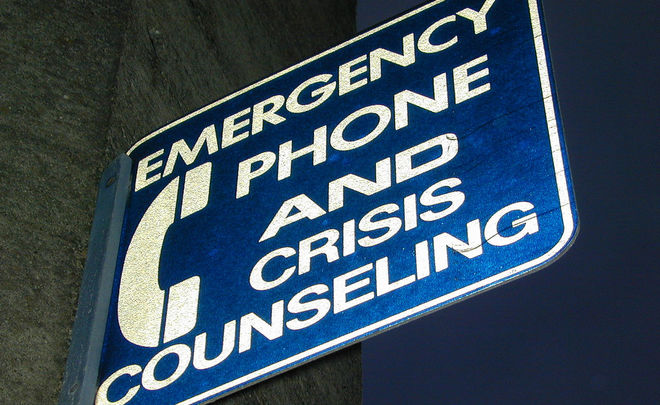 The ruble is gaining value, inflation is supposed to decelerate to a historical low this year, but people still choose to save money instead of spending it. Leaving many Russians in a state of ''dignified poverty'', salaries and pensions remain the main source of income.
Despite global positive prospects of the Russian economy, the people are reluctant to spend as they believe the crisis is deepening, says Bloomberg. A survey held by Levada Centre last month showed that 78% of Russians believe that the country is heading for an economic crisis. In September, this index amounted to 74%. January became the 25th month of retail sales' decline, and real disposable incomes keep contracting as well — in 2016, they lost approximately 5%.
At the same time, Russia's GDP decreased only by 0,2%. ''The main reason for such divergence is the persistent decline of broader real disposable incomes, which remain constrained by a continued decline in pensions and social transfers in real terms,'' considers Vladimir Osakovskiy, chief economist for Russia at Bank of America Corp. in Moscow. He sees the incomes resuming growth in 2017.
Even so, it is unlikely that people will open up their wallets as they are afraid of financial turmoil. Answering the question how they would manage an addition to family wealth equal to two months of income, half of Russians said they would prefer to save the money, states a poll conducted last month by inFOM for the Central Bank. According to the survey, 65% of the respondents believe that their earnings didn't grow over the past year but prices did. Aleksandr Fedorov, a 40-year-old head of a legal firm in Moscow, says that his family has significantly reduced its expenses as ''there is less certainty in tomorrow''. He adds that ''despite everything, there's now a desire to save, while previously we only spent money''.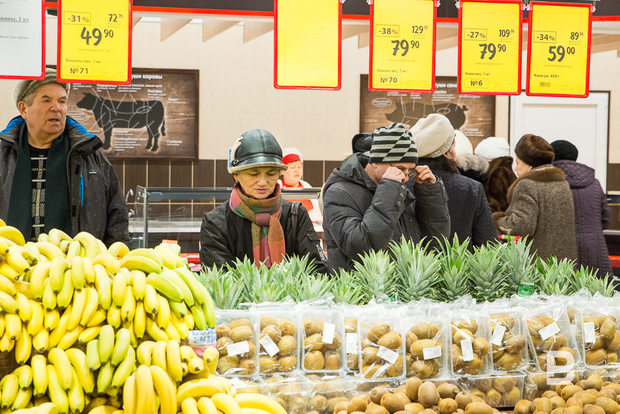 Consumer spending accounted for 52% of Russia's economy last year. In January, retail sales dropped 5,1% year on year, according to median estimates of economists surveyed by Bloomberg. However, the Central Bank's research and forecasting department supposes that the existing methodology may underestimate retail sales. The Federal Statistics Service has already switched to a new method and revised GDP and industrial production data. As a result, the extent of the economic contraction in 2015 changed from 3,7% to 2,8%. The industry declined only by 0,8% in 2015, while the previous estimate was 3,4%. As for 2016, the industrial production growth was recalculated to 1,3% from 1,1%.
In 2017, the Bank of Russia is expected to continue to constrain inflation and encourage savers. At the moment, only about a third of the population has savings, usually less than six months of household income, says Marina Krasilnikova from Levada Centre, while remuneration and social payments, in particular pensions, remain the main source of earnings. That ''makes people passive hostages of the current economic situation''.